MØ appears around the 45 second mark, a beat behind and out-of-tune.
And then there were the dance moves.

And then there was this awkward part where she's just sort of off to the side like an afterthought while Iggy does her choreography.
And then there's this terrifying moment when she glares at Iggy's dancer like she will murder him right there on stage if he puts his hand on her, before pushing past him.
And then literally this ending.
MØ posted this response to the criticism of her performance: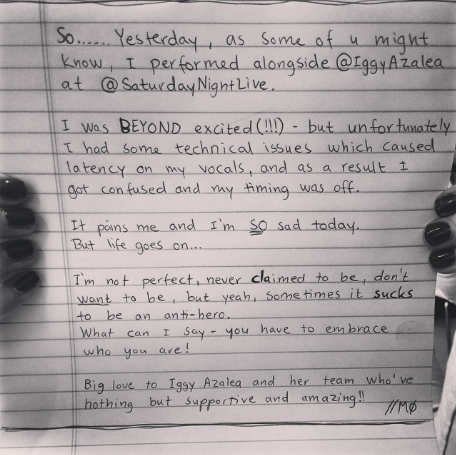 Iggy, for her part, looked fierce as hell.