On Sunday, Suicide Squad stars Margot Robbie and Jai Courtney stopped by a 6-year-old's charity lemonade stand.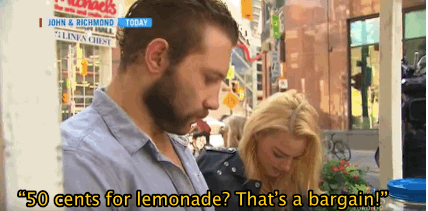 Na'Ama Uzan has raised $64k for the Foundation for Angelman Syndrome Therapeutics (FAST) in the past 18 months, after being inspired by her older brother Nadav, who suffers from the disorder.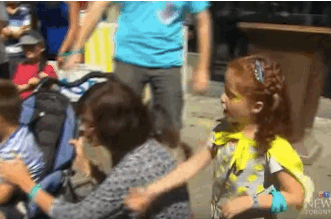 Angelman Syndrome is a "severe neurological disorder characterised by profound developmental delays, problems with motor coordination (ataxia) and balance, and epilepsy," states the FAST website.
Courtney and Robbie heard about Uzan's lemonade stand and stopped by on the way to their Suicide Squad wrap party.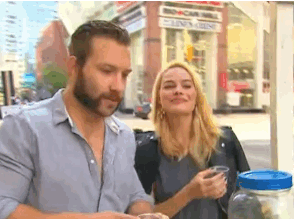 Courtney told CTV news that they heard about what Na'Ama was doing for her brother and found it "so inspiring", saying that "it just shows that there's there is no act too small when you are talking about making a difference." Robbie was equally impressed, commenting that she "used to do old little stands like this when [she] was little [but would] just spend the profits on lollies at the corner store". "I'm glad she is doing something far more noble with the cause!" she laughed.
Suicide Squad aside, this GIF of Margot, Jai and Na'Ama is some serious #SquadGoals!