Chelsea Peretti Did A Book Signing Despite Not Having A Book
"Fancy choice!"
The other day, Chelsea Peretti tweeted this before her live comedy show One of the Greats:
Chelsea signed all kinds of books. She signed a copy of Sister Outsider, by feminist poet Audre Lorde:
She signed a copy of basketball biography Only the Strong Survive:
She even signed a copy of The Urth News, despite it not being a book.
And that is how you hold a book signing without writing a book.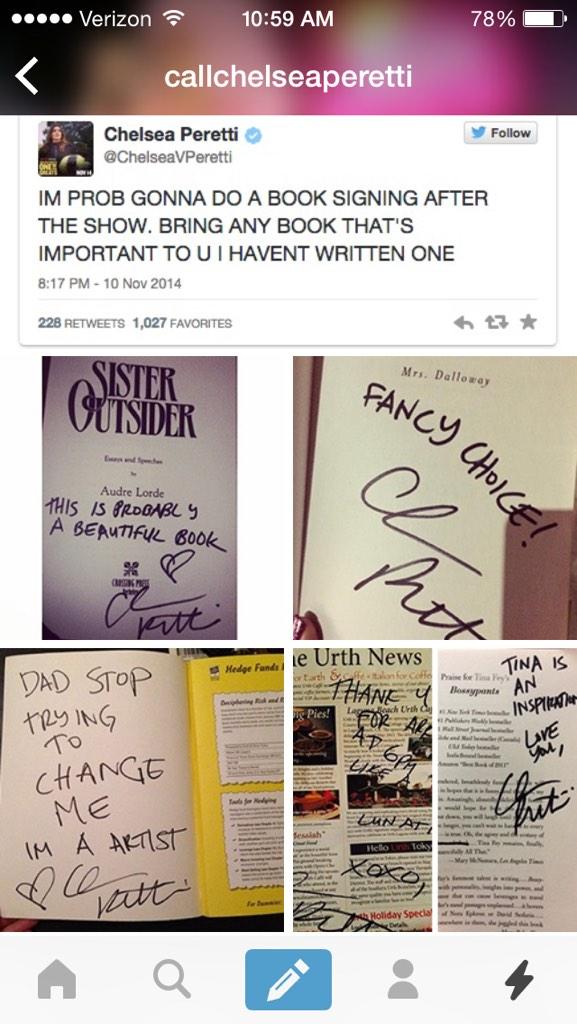 Note: Chelsea Peretti is the sister of BuzzFeed CEO Jonah Peretti.