A GIF Timeline That Perfectly Captures Your Night Out Drinking
9pm: SHOTS SHOTS, SHOTS SHOTS SHOTS, SHOTSSSSSSS EVERYBOOODAAAAAY.
2pm: Your best friend calls you to ask if you wanna go out. YAAASS!
3pm: The excitement builds. YAAASS GOING OUT TONIGHT IT'S GONNA BE SO FUN!
4pm: OMG what should I wear? How should I do my hair and makeup?!
5pm: I am so ready for tonight.
7pm: Damn this drink is really hitting the spot.
8pm: I don't need to pace myself, I'm just getting started!
9pm: SHOTS LET'S DO SHOTS! SHOTS ARE A GREAT IDEAAAAAAA.
10pm: My friends and I are LITERALLY the funniest people on this whole entire planet, I have never been so sure of anything in my life.
11pm: I'm just really feeling this beat right now, you guys.
12am: Let's hit the dance floor!
1am: I actually don't even know why I never became a professional dancer, my moves are so on point right now. #KillingIt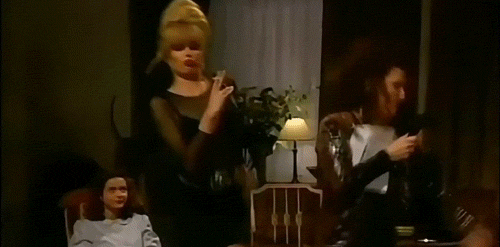 2am: Oh shit I'm really drunk. Maybe no one will notice. Just stand still and don't make it obvious. Yep, just like this. Perfect.
3am: I have never been hungrier in my entire life. "Halo pls gve me lots of food hurrs sum muney."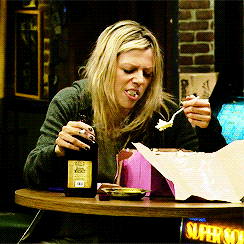 4am: Okay maybe I should call it a night.
5am: Zzzzzzzzzzzzzzzzzzz.
The Next Day: OMG AM I DYING? WILL I LIVE?! Why is this happening to me? What did I do to deserve this????!! Life is so unfair :(((