Last week, the K-Pop sensation Seventeen released their eighth mini-album, "Your Choice." The six-track collection features everything from soft ballads to sharp hip-hop songs, and simply put — the boys did not miss!
In a new interview with Facebook App, Hoshi, Dino, The8, S.Coups, Jun, Wonwoo, Vernon, Woozi, Seungkwan, Jeonghan, DK, Joshua, and Mingyu sat down and discussed the making of their latest music.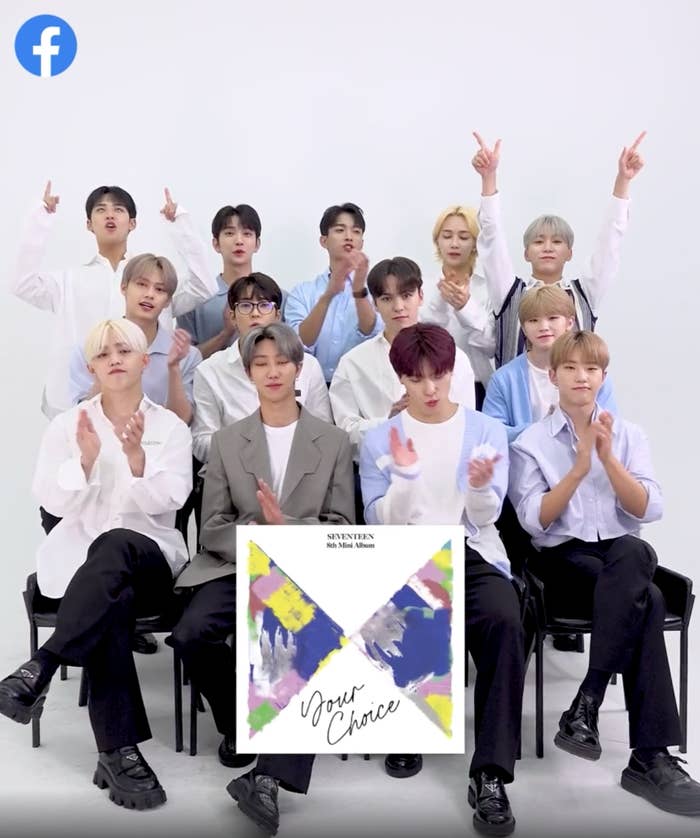 So get ready to love, because here's all the lovable things we learned about Seventeen's latest release from behind the scenes!
1.
Jeonghan says "Ready to Love" is the kind of song that "has an intense vibe and cool melodies where you can notice how energetic and mature" the group is, while Seungkwan was in the back like: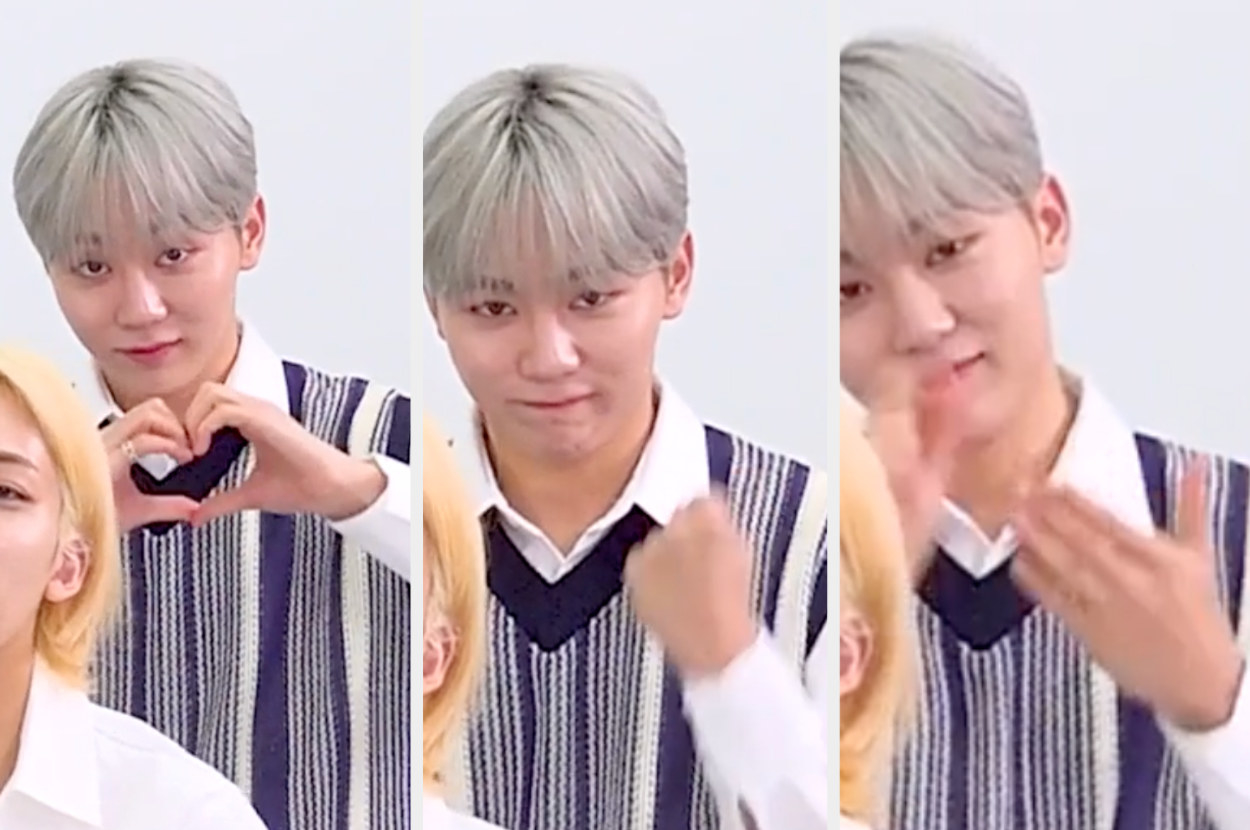 2.
Dino describes the running moves in the choreography — "We're so ready to love that we're about to rush out and run towards you..."
3.
The story behind the title track is about a character, "me," who starts loving a friend, "you," and becomes "ready to confess his love," the members explain.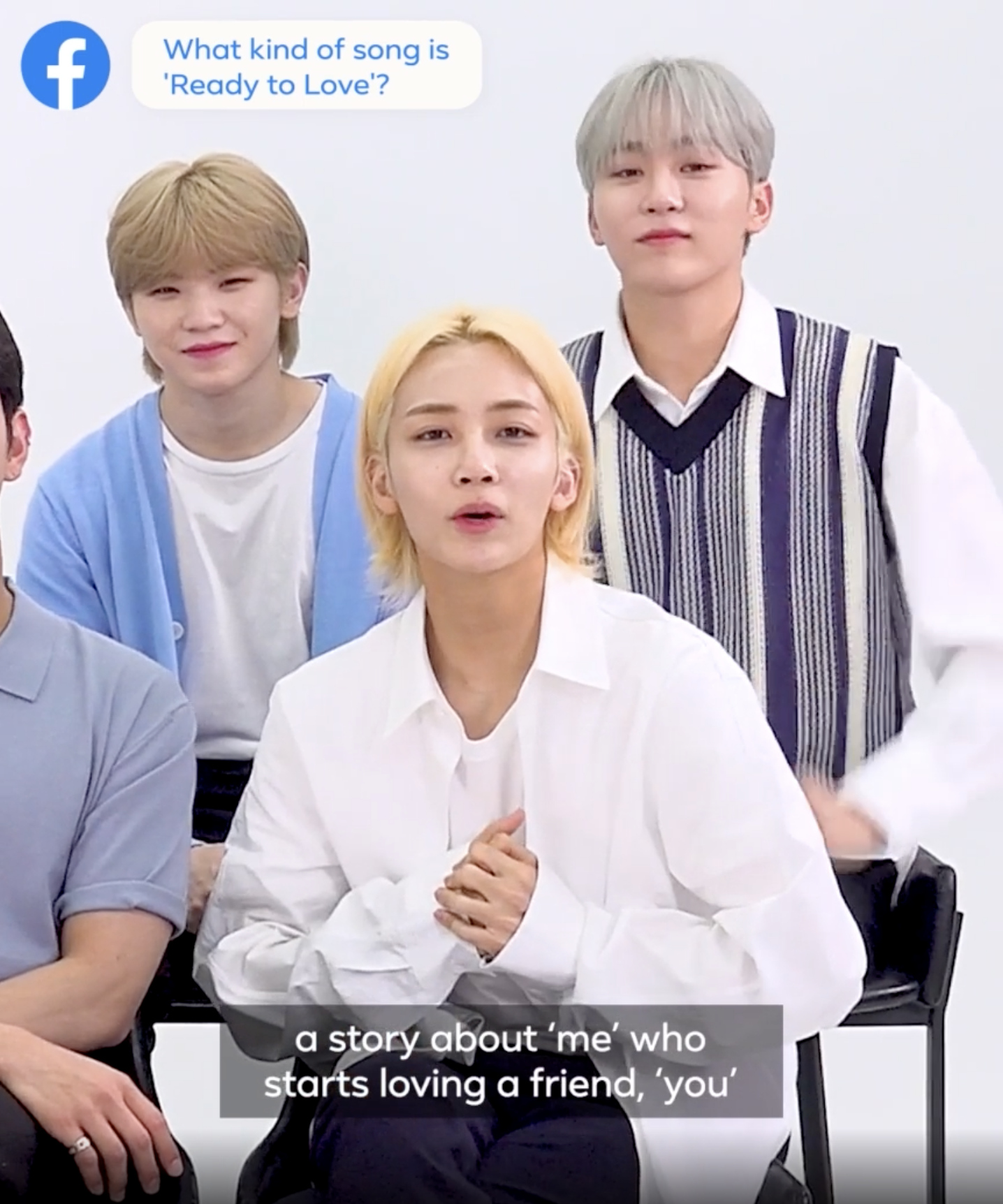 4.
Leader S.Coups revealed his favorite part was Joshua's opening high notes: "That part just killed it...his voice and the emotion, he suits the song so well."
5.
Are you bold or are you careful? Joshua, Jeonghan, Seungkwan, Woozi, and DK were fairly unanimous in their choice...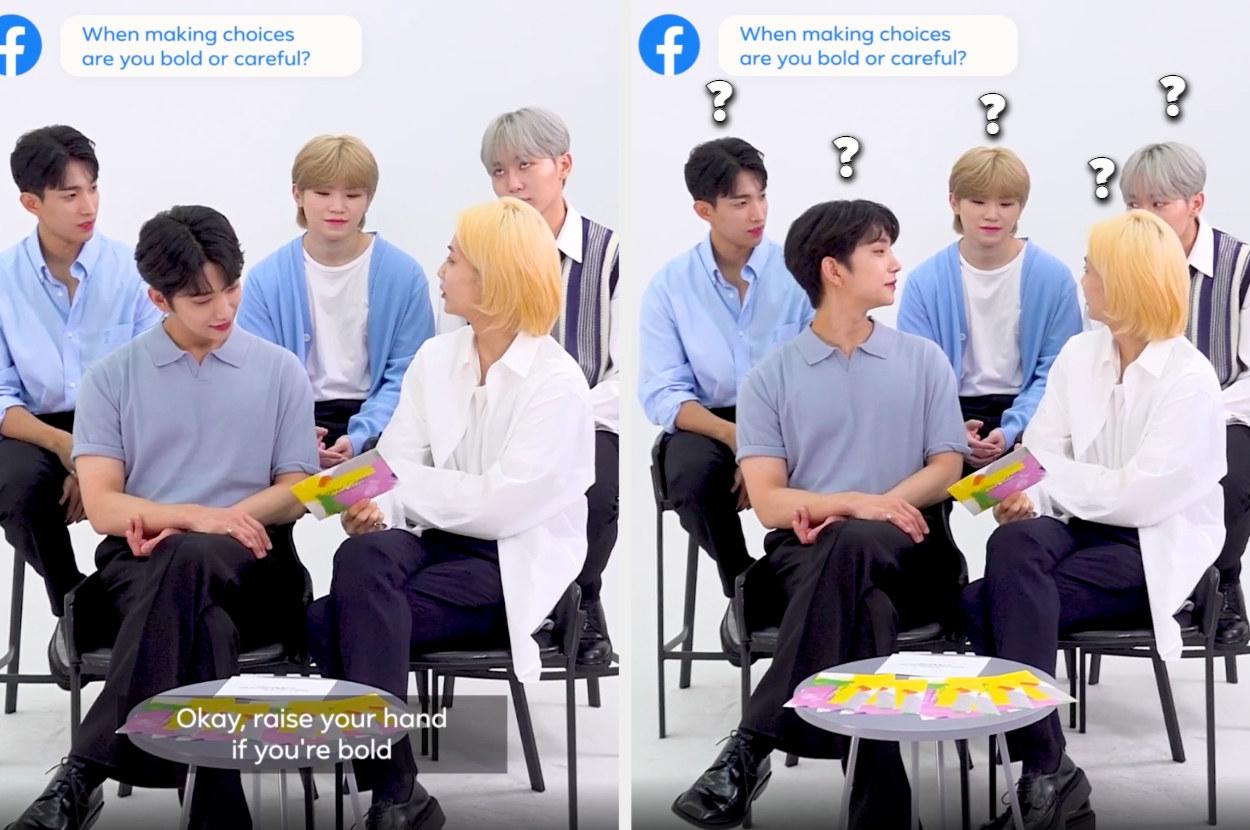 6.
The8 thinks "Ready to Love" is a good song to listen to in general.
7.
DK and Seungkwan sang their favorite parts at each other in harmony. Woozi felt caught in the middle.
8.
Jun's favorite part of the "Ready to Love" music video choreography was when Jeonghan walks through the members like a maze while snow falls around them. "It's so pretty!"
9.
Vernon's favorite song off of the mini-album is "Same Dream, Same Mind, Same Night." He thinks "it re-created the R&B sound of the 2000s perfectly, and the members pulled it off really well."
10.
And finally, when asked what the group is loving right now, Hoshi says "Dino!" Dino blushes. "I love Hoshi these days!"