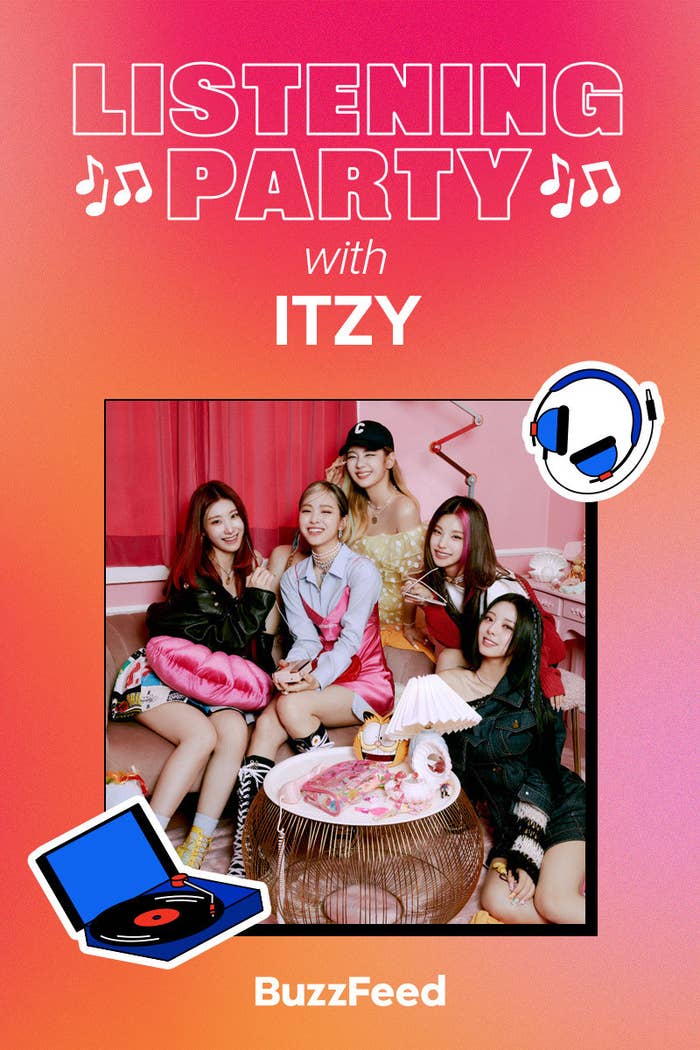 Undoubtedly, one of the biggest groups in K-pop right now are the ladies of Itzy. The five-member girl group debuted in 2019, and have quickly risen to become one of the leading bands in Korean pop music. Their eye-catching music videos and songs preaching unabashed confidence have garnered anywhere from 100 million to over 300 million views and earned them legions of fans — called Midzy — from all around the globe.
Ahead of their first full-length album release, members Yeji, Lia, Ryujin, Chaeryeong, and Yuna sat down with BuzzFeed via video call to talk about finally leaving their teen years behind and what they've learned in the making of their first official project, Crazy in Love.
What have you been up to lately?
YEJI: We're working on our comeback with a new album, Crazy in Love. It requires a lot of attention to detail because it's the first time we've made a full-length album.
RYUJIN: Because we're preparing for our comeback, we're repeating the same routine. Wake up, go to practice, or go to our [press] schedules. It's very busy nowadays.
CHAERYEONG: I'm excited!
YUNA: I've been into listening to music and jogging outside. It's my self-care routine.

Let's talk about the album. It's a much more mature sound than from your work in the past. Tell us about making Crazy in Love.
RYUJIN: Since this is Itzy, and Itzy has always talked about self-esteem, we still talk about that. But in this album, we talk about falling in love – even going crazy in love. Going "out of control" is a good slogan for this album too.
LIA: Yeah, like you said, we have become a bit more mature [laughs], and we're trying to deliver a more mature emotion about love compared to before, when our songs were a bit more bold and confident. Now, we're in an emotion where we're more confused about what we're feeling, because it's like our first time being deeply in love that we're out of control!

YEJI: Even though I'm the eldest of the group, I'm still really young, so it's still difficult for me to express myself sometimes. Through this era I'm hoping I can learn more about myself.

What do you hope your fans take away from your first full-length project?
LIA: We hope our fans, Midzy, see a more grown-up side to us. We're trying to express different feelings from before. We hope they enjoy the other tracks beyond the lead singles, because we really put in a lot of effort on this album. I hope they enjoy it!
RYUJIN: I think my raps have been recorded well for all the tracks on the album. I'm very satisfied with it, so I hope Midzy listens to it carefully. We also filmed two music videos for this album, which is a new thing for us. I hope they look forward to it.

Do you have a favorite part of the album choreography?
RYUJIN: One of my favorite lyrics is "SOS for this kitty," and the choreography matches that very well – I think Yeji does a very good job. That would be the best part for me.

What's your favorite memory of making new music in this era?
YEJI: When I was in the studio, the director was telling me, "You need to feel more aggressive," so it was my first time screaming and shouting in the booth. It was very awkward, but such a good experience. It was a new challenge for me.
LIA: Same! Recording our title track, since it's so straightforward and aggressive, doing the screaming and shouting parts was kind of fun. It made my stress go away.

How does your perspective — as young women, Gen Z artists — influence your process?
YUNA: I think being Gen Z opens up for new and unique artists to express their color. So we try to make our own music — Itzy's music — to do the same.
LIA: As Gen Z, we most definitely get inspired by other young artists because it naturally affects our thoughts and points of view. It's a really good thing. It makes the music more relatable for other Gen Z'ers, when they feel the same things we do.

RYUJIN: It's an honor to be considered Gen Z singers. We try to make music about self-confidence and positivity, and be full of self-confidence. But I'm not always full of that confidence, so I always get inspired by other young artists and am so honored that our music can inspire young people.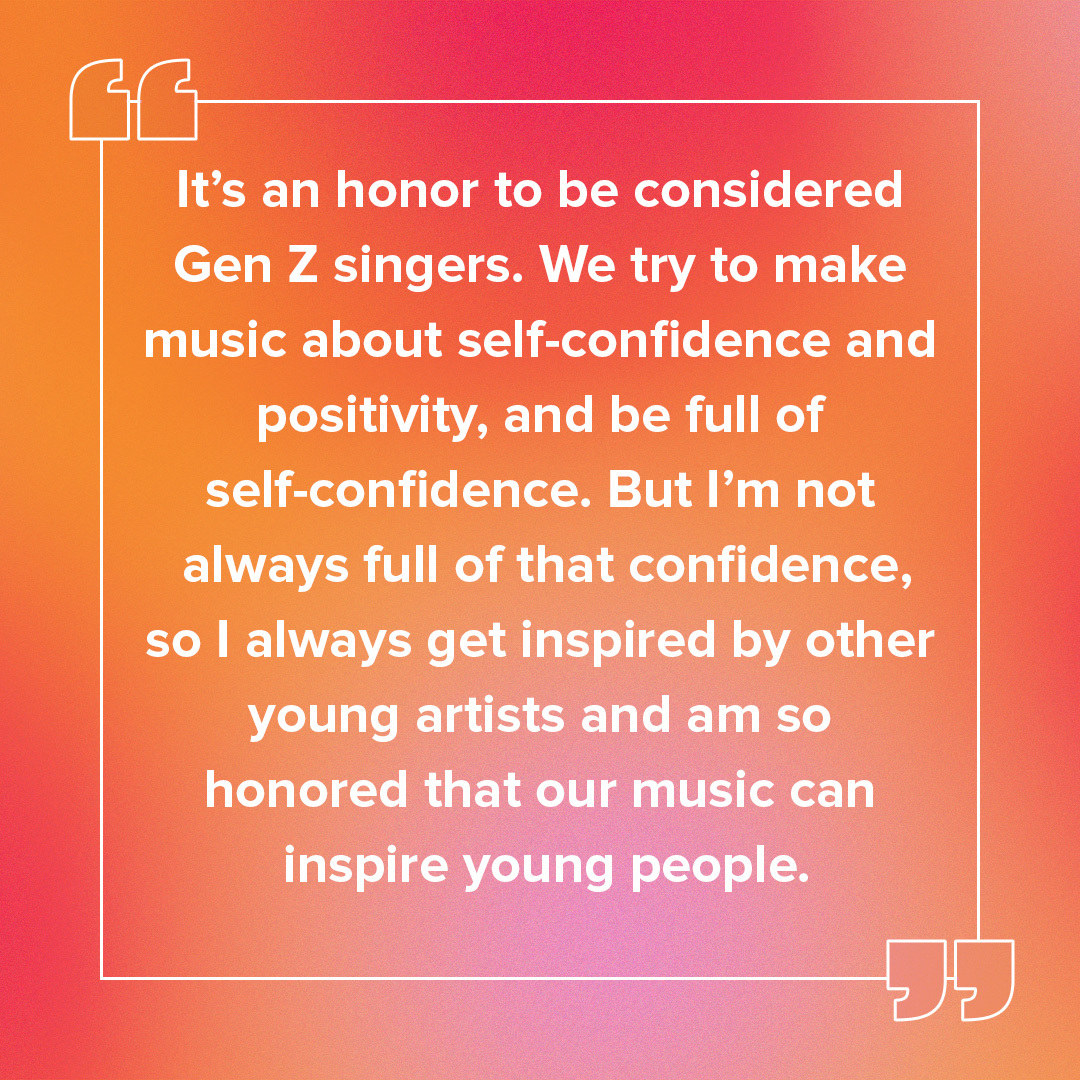 Since this album is all about growing up, what would you tell yourself from when you first entered the public eye?
RYUJIN: It was my best at the time...but I could do better. [laughs] As I grow up and I learn many things, I see so many imperfections from then.
YEJI: My personal motto is "believe in yourself." Keep going!

CHAERYEONG: It was a really good experience [to be in the spotlight], but yeah. Do better.

YUNA: Don't lose your personality and feelings and colors.

Thanks for chatting with us, Itzy. You can listen to their first album, Crazy in Love, here.
Note: Responses have been edited for length and clarity.