On May 21, BTS destroyed streaming records and charts with the release of their single "Butter," and it's honestly the only thing we've listened to for the past two weeks. It was — and still is! — the moment.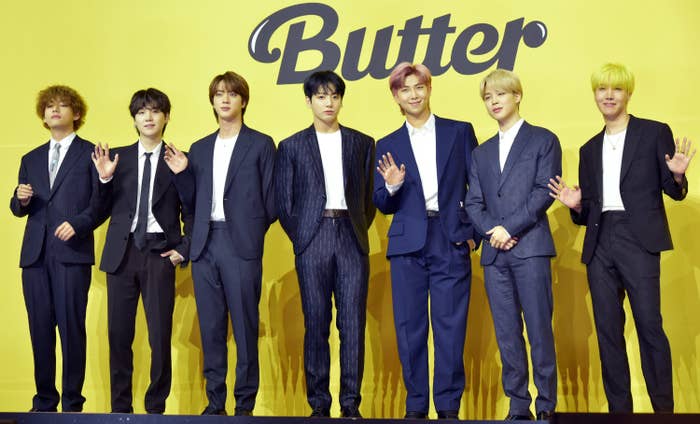 In a new interview with Facebook App, BTS opened up about creating "Butter" and what the song means to them.
1.
Rapper Suga said that the song is "an exciting dance song that makes your shoulders move."
2.
When asked what part of "Butter" was stuck in their heads, certified Worldwide Handsome member Jin said, "[The beginning,] 'Smooth like butter'...this line grabs you at once. It's a masterfully written melody. The intro is awesome. Jungkook is awesome."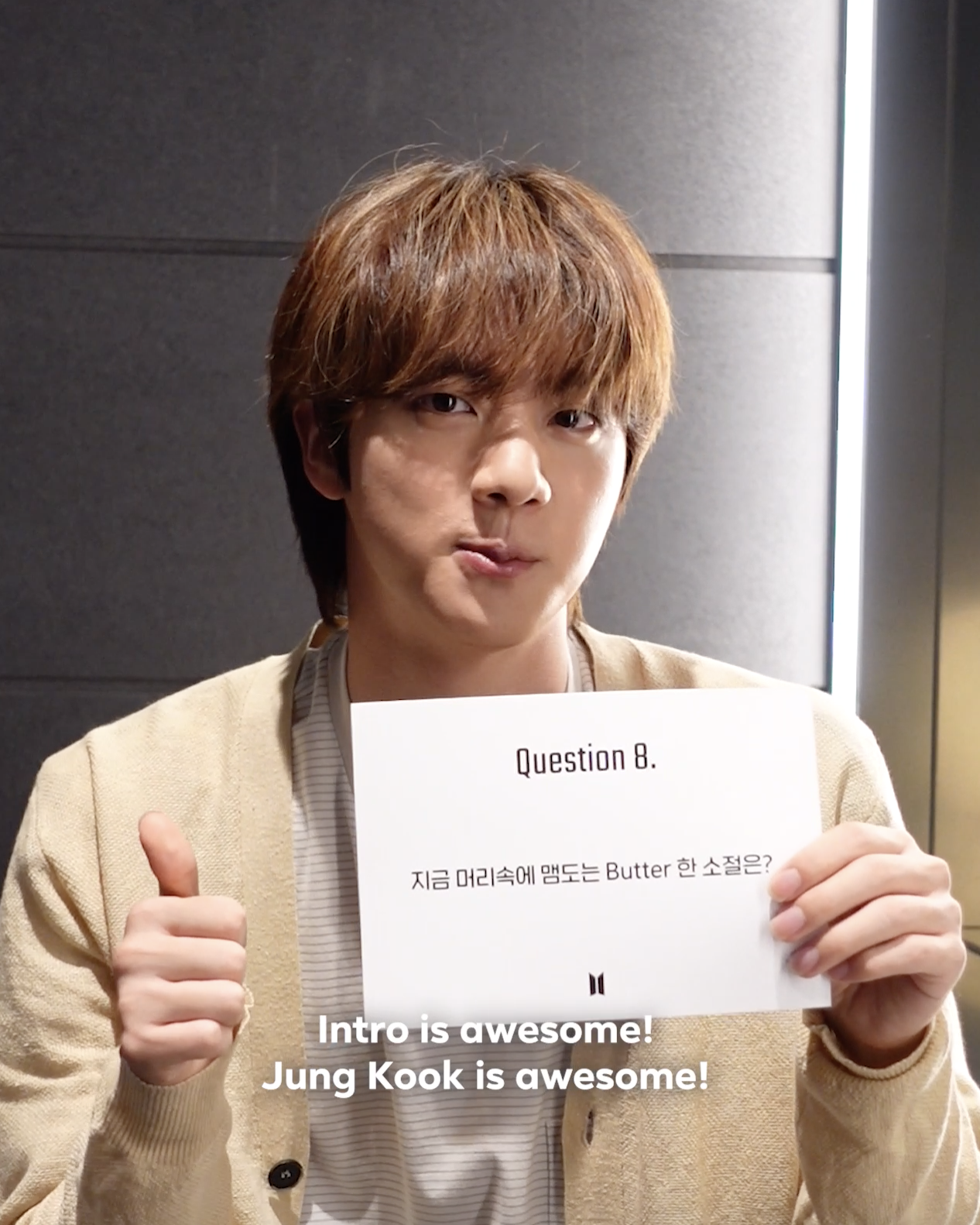 3.
V revealed that the group was actually shooting episodes of their variety show Run BTS! during the filming of "Butter." He was singing the song to himself during the show episodes and had to catch himself because the song hadn't been released yet!
4.
In terms of outfits, youngest member Jungkook said his favorite 'fit didn't even show up for that long in the video! But it was the part when they spell out 'Army' (their fanbase name) with their bodies:
5.
The video featured all types of scenes, but J-Hope said his favorite part was when they were in the old-school elevator.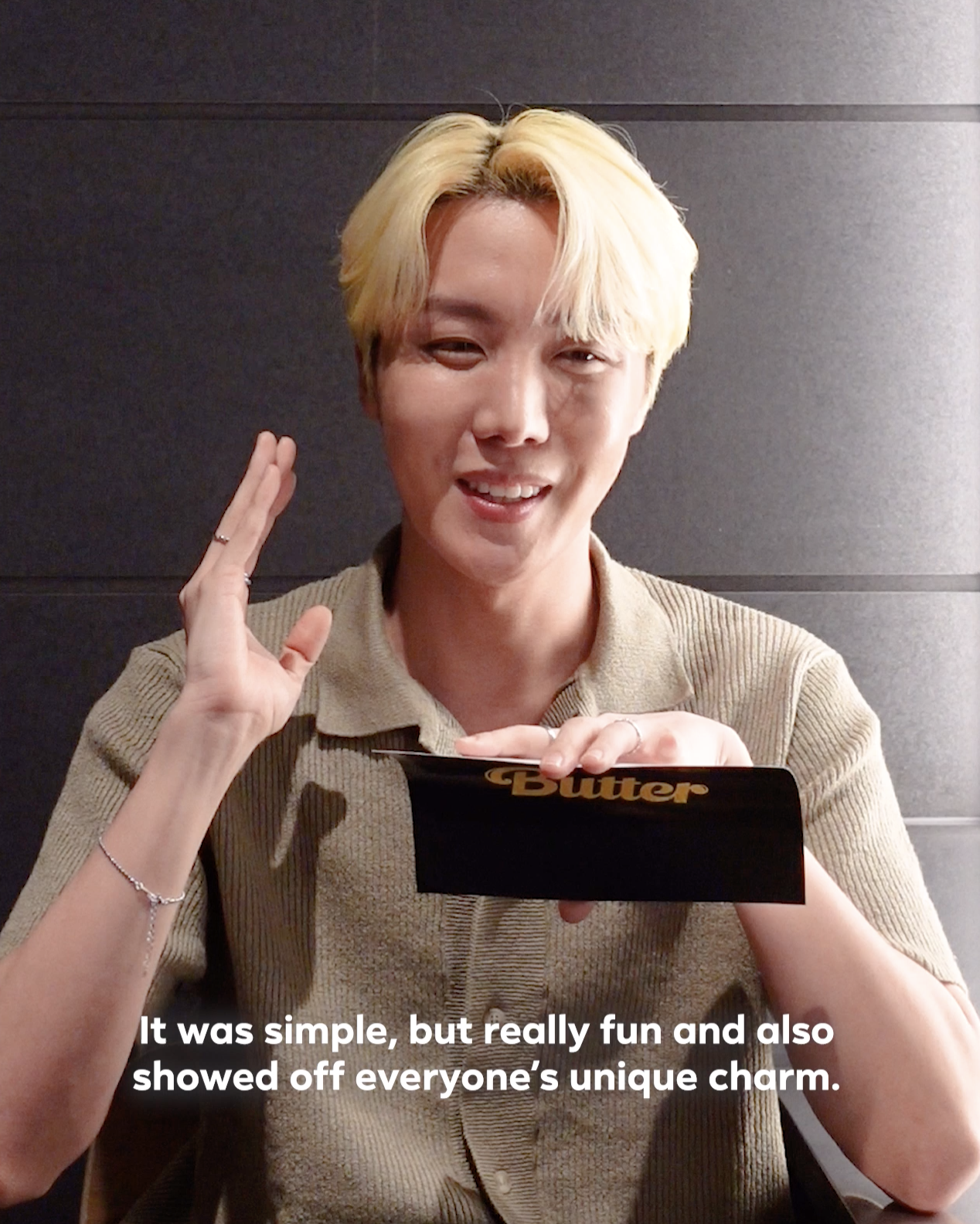 6.
And if you're looking for the perfect BTS bangers for every season of the year, the members have some recommendations. Jungkook says "Spring Day" is perfect for spring...
7.
Jin thinks "Dynamite (Tropical Remix)" would be a good fit for the summertime, while RM thinks "Butter" is a good summer song!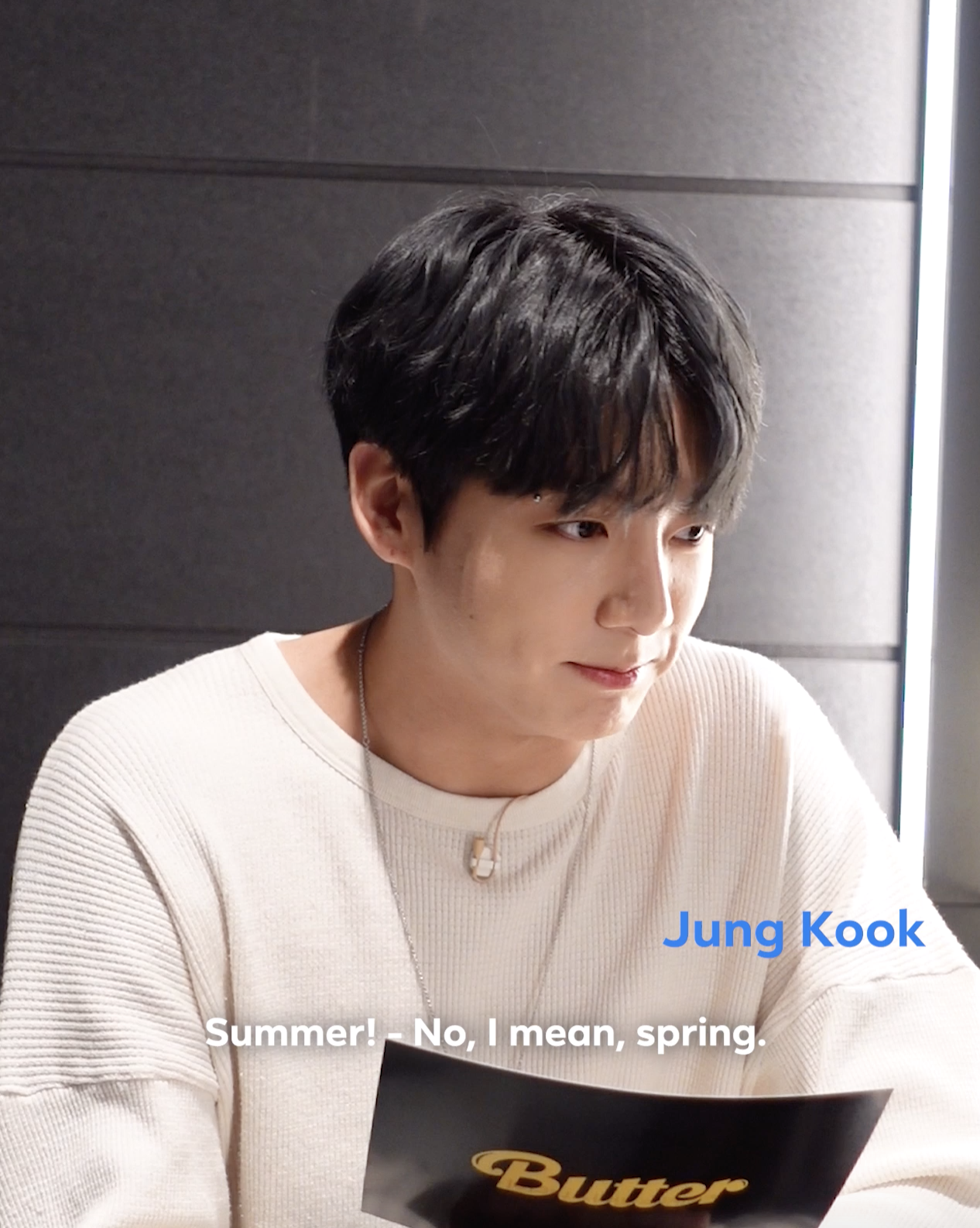 9.
V translates 'winter' in both Korean and English before recommending his solo release "Snow Flower." And Jimin gives up, saying, "Let's listen to 'Spring Day' again!"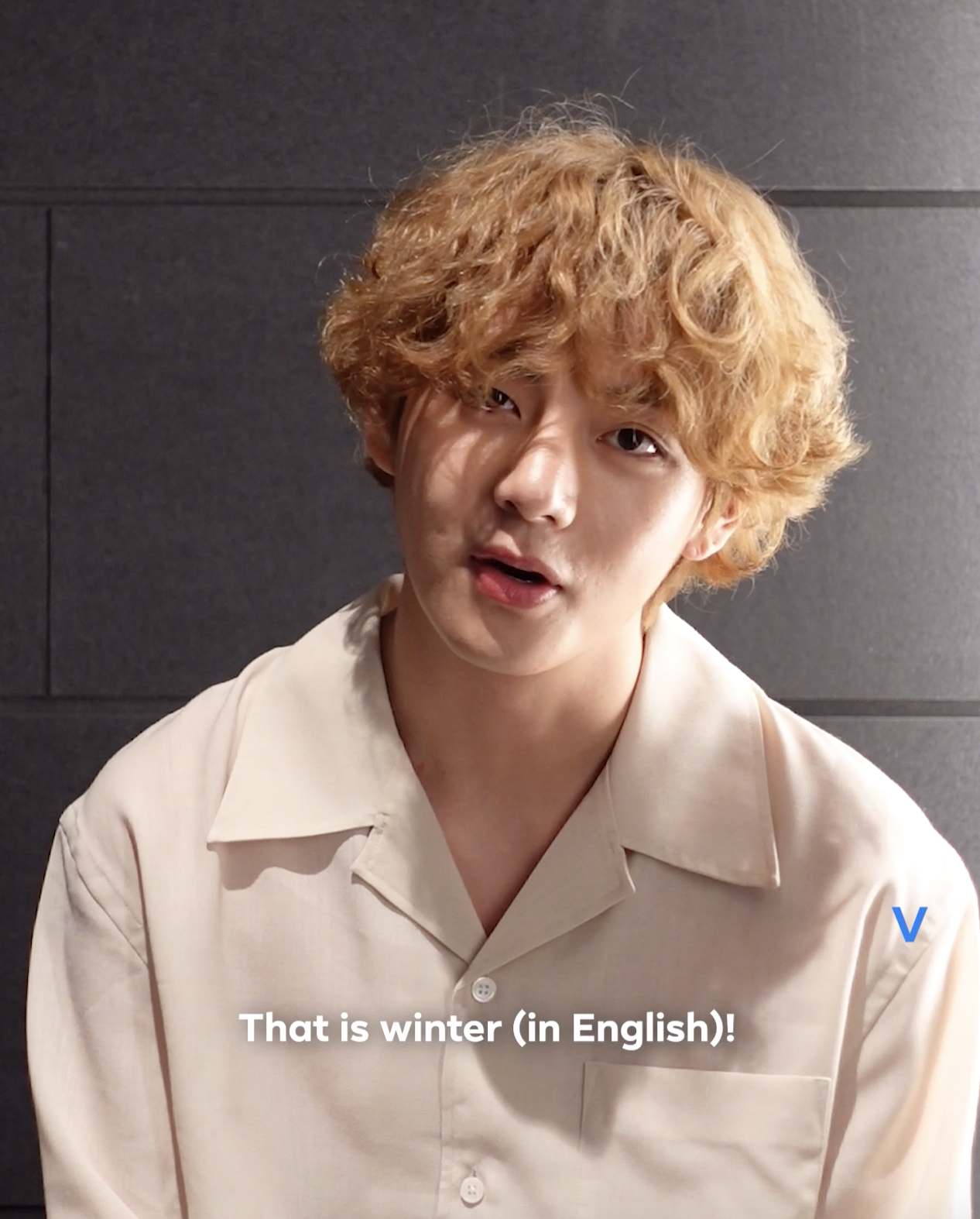 10.
And finally, the members got more serious when they spoke about how they want their latest single to be remembered. "Even though we weren't able to be with each other in person, it was fun," Jungkook says, smiling.