If you weren't aware by now, spring is here, which means you should probably invest in an upgrade to your wardrobe. What better way to do that than to don some Yeezys from Stadium Goods?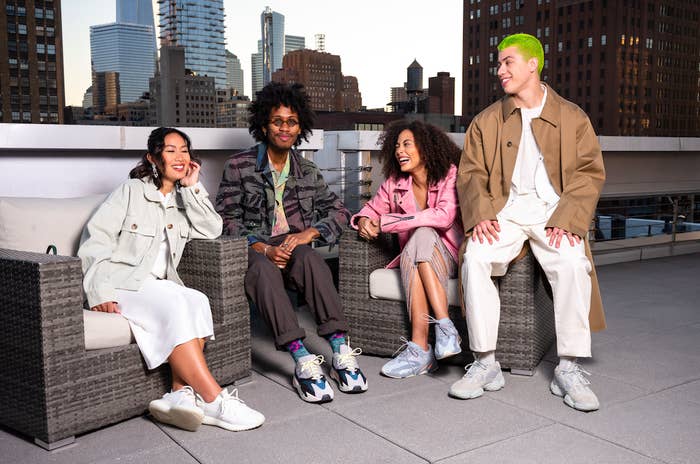 The Yeezy Boost 700 Inertias are the perfect sneaker to wear on a lunch date when the weather is all nice and sunny. With their orange accent, you can stop and have a proper photo op, especially if you pair 'em with a simple white T-shirt and shoulder bag.
Or you can bust them out on a brunch hang with your squad. With Yeezys anything is possible.
Yeezy Boost 500 Salts are a neutral option that'll match whatever bright outfit you choose to wear on a walk in the park with your crew. The boldest socks will stand out, and so will an eye-catching hoodie for a color-blocked look. Your inner skater boy popped out, huh?
Colorful Yeezy Boost 700 Wave Runners will be absolutely too lit for any kind of evening turn-up. The mix of bright yellow, turquoise, and blue will have people asking you where you got those kicks.
You can even make your way across the city looking super-duper fly, which is absolutely the point!
Yeezys are extremely versatile and can be worn anytime, any place. If you want to check out more styles that'll fit your aesthetic, Stadium Goods is definitely your one-stop shop for more dope options!