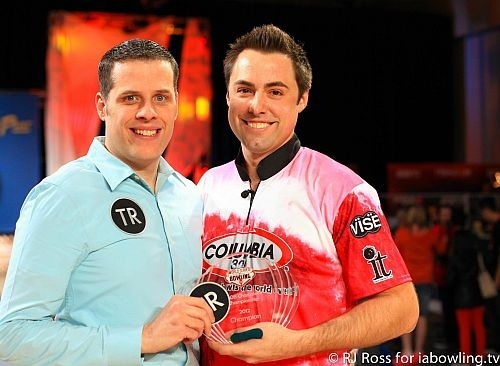 According to OutSports, the network addressed Norton's relationship and was very frank about the whole thing.
The telecasters were very matter-of-fact. Scott's husband, Craig, was introduced as his husband or spouse interchangeably. Scott Norton defeated 48-time champion Walter Ray Williams and two-handed phenom Jason Belmonte on his way to the win. He had to plow through the stepladder field from fourth place to the championship, beating the first Middle Eastern player (from the Bahrain national team) in his first match. Norton was very complimentary towards the player who soldiered through an attack of gout in the first match and had Scott on the ropes midway through the match.
While the 30-year-old bowler came out as a teenager, he didn't publicly comment on his sexuality until last year.
"It is extremely important for me to come out to show other gay athletes, both current and future, that it is important to come out to show that we are just like everyone else. It's important to show people that being gay has nothing to do with one's ability to do anything as a man, least of all compete at the highest level of sports."
Watch the final moments of the championship.