Steeped in warm, golden light, The White Lotus joins the ranks of HBO shows about the trials and tribulations of beautiful rich people — think Big Little Lies and The Undoing. It's been getting a ton of critical acclaim lately, but we have to admit...the premiere was weird as hell.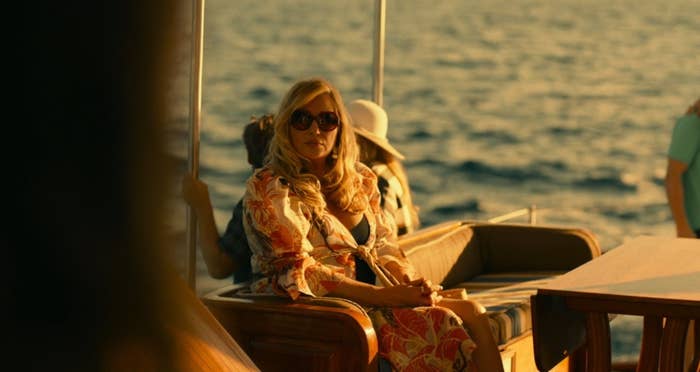 Basically, the first episode is a hazy fever dream where we meet a bevy of insufferable rich folks and the people tending after their every whim at the White Lotus resort. Early in the premiere, we learn that someone was actually killed there the week that the guests arrived.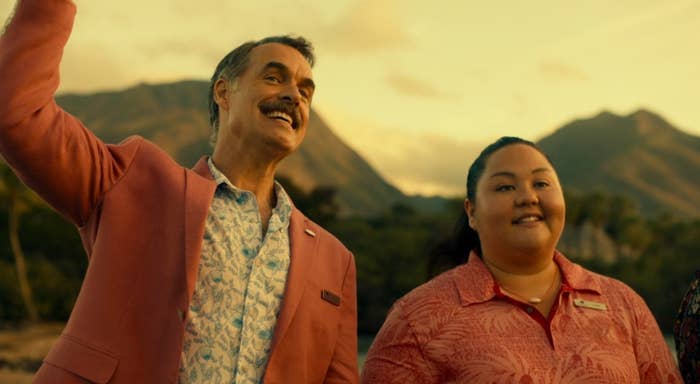 That said, the first episode doesn't going into anything scandalous or murder-y. Instead, we get a character study of a bunch of ridiculously wealthy people who aren't exactly having the time of their lives, no matter how Insta-worthy their stay at the White Lotus looks.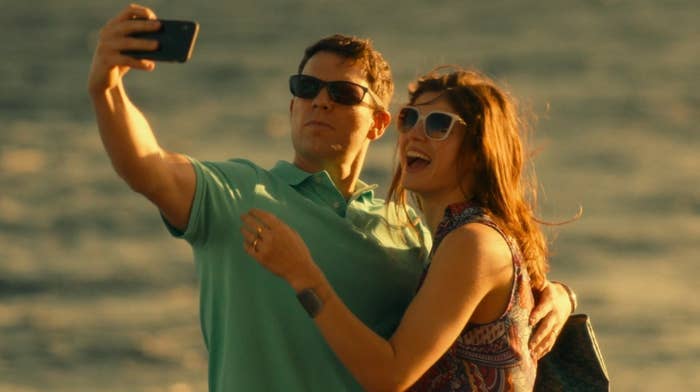 Billed as a social satire, the show has a sense of humor that's so dry and brutal that you might occasionally wonder, Did that really happen? Yeah, it did! If you found some parts totally off-kilter, you're not alone! Naturally, we've compiled the hands-down weirdest moments from the premiere of The White Lotus — enjoy!
1.
The show opening with Shane telling nosy tourists to leave him the f**k alone.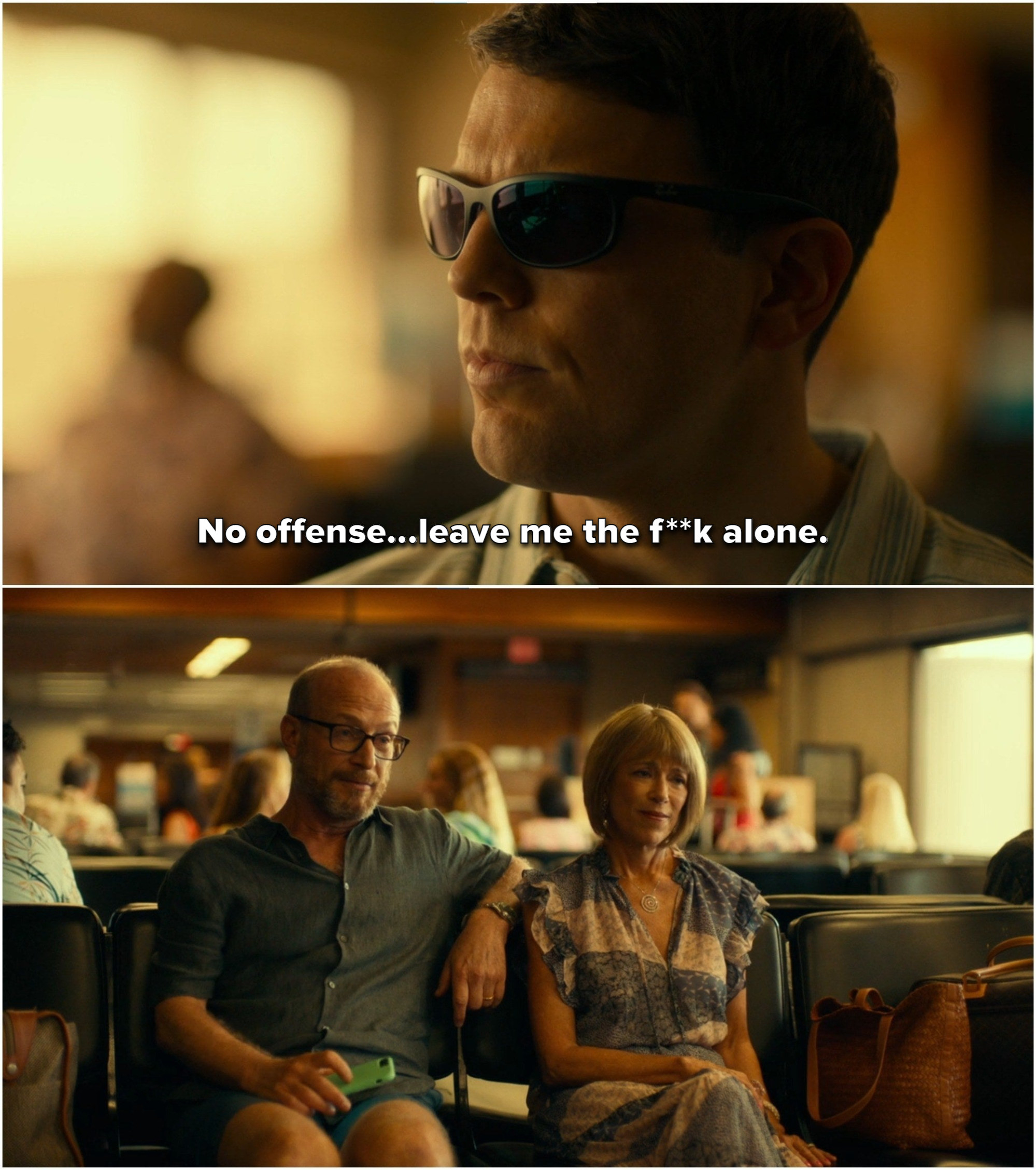 2.
Armond casually wiping the stain next to Lani's boob.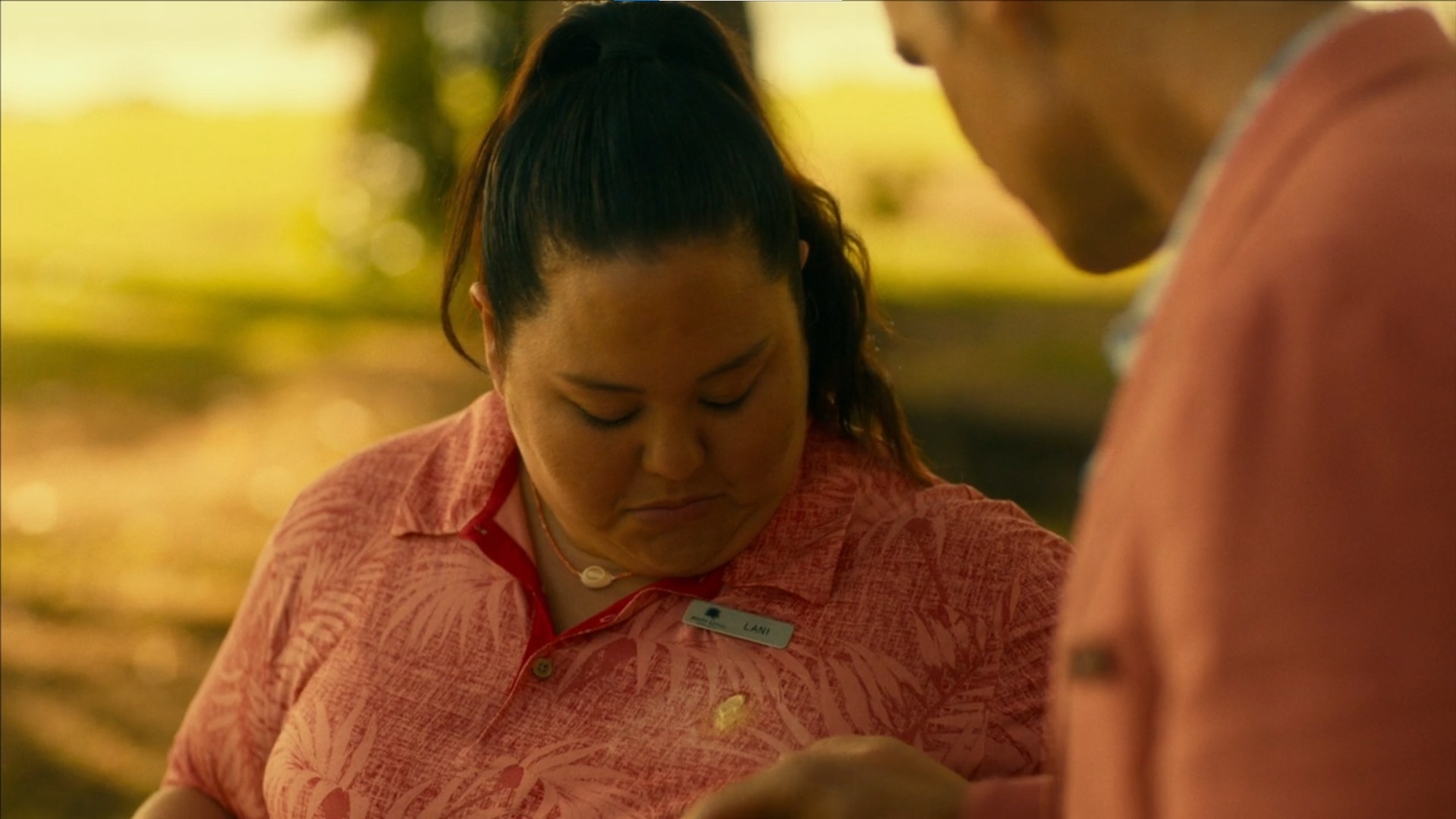 3.
Shane getting super fixated on the fact that he and his wife are NOT in the honeymoon suite.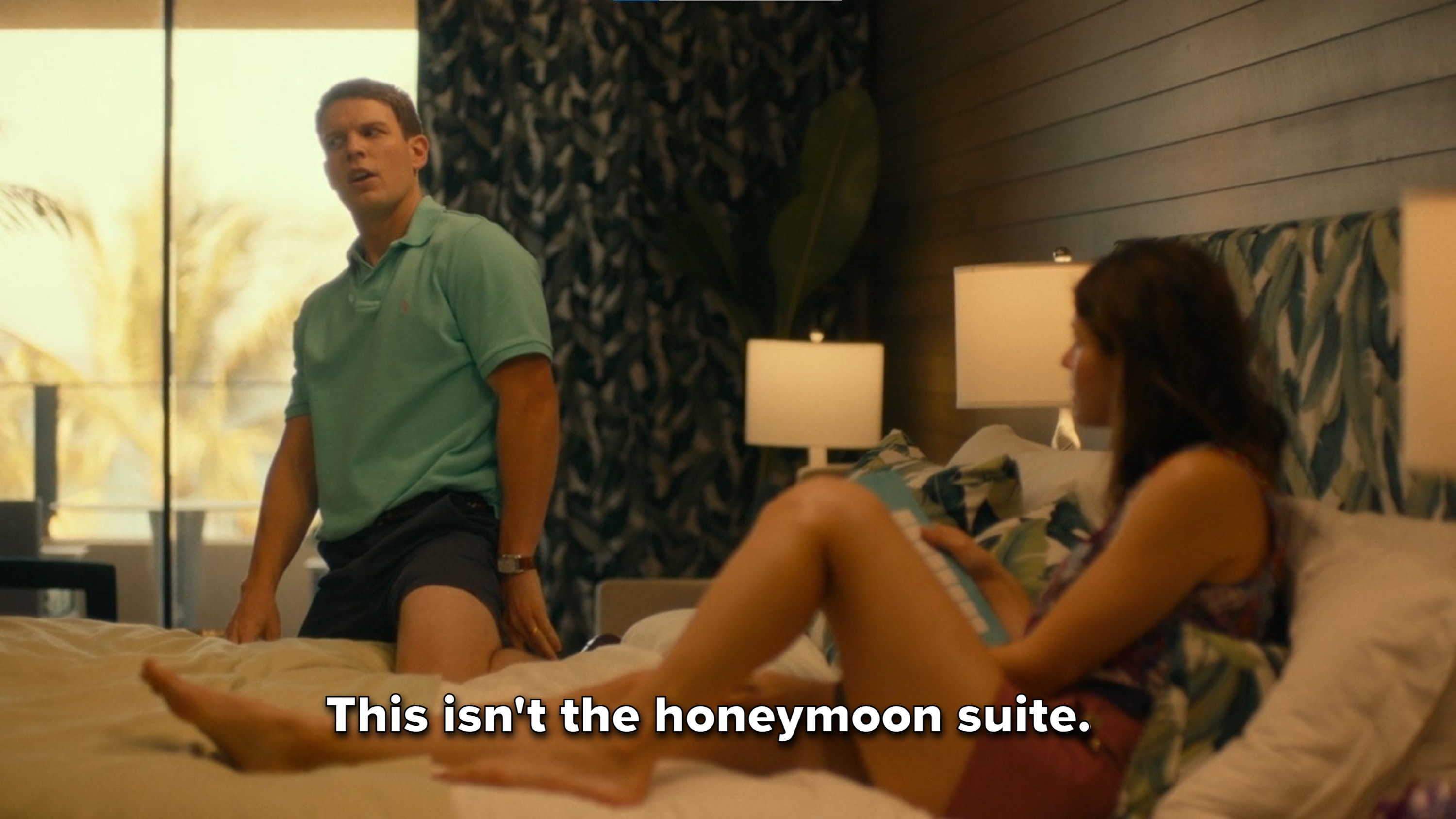 4.
Lani covering the stain near her chest with a tray per her boss's orders.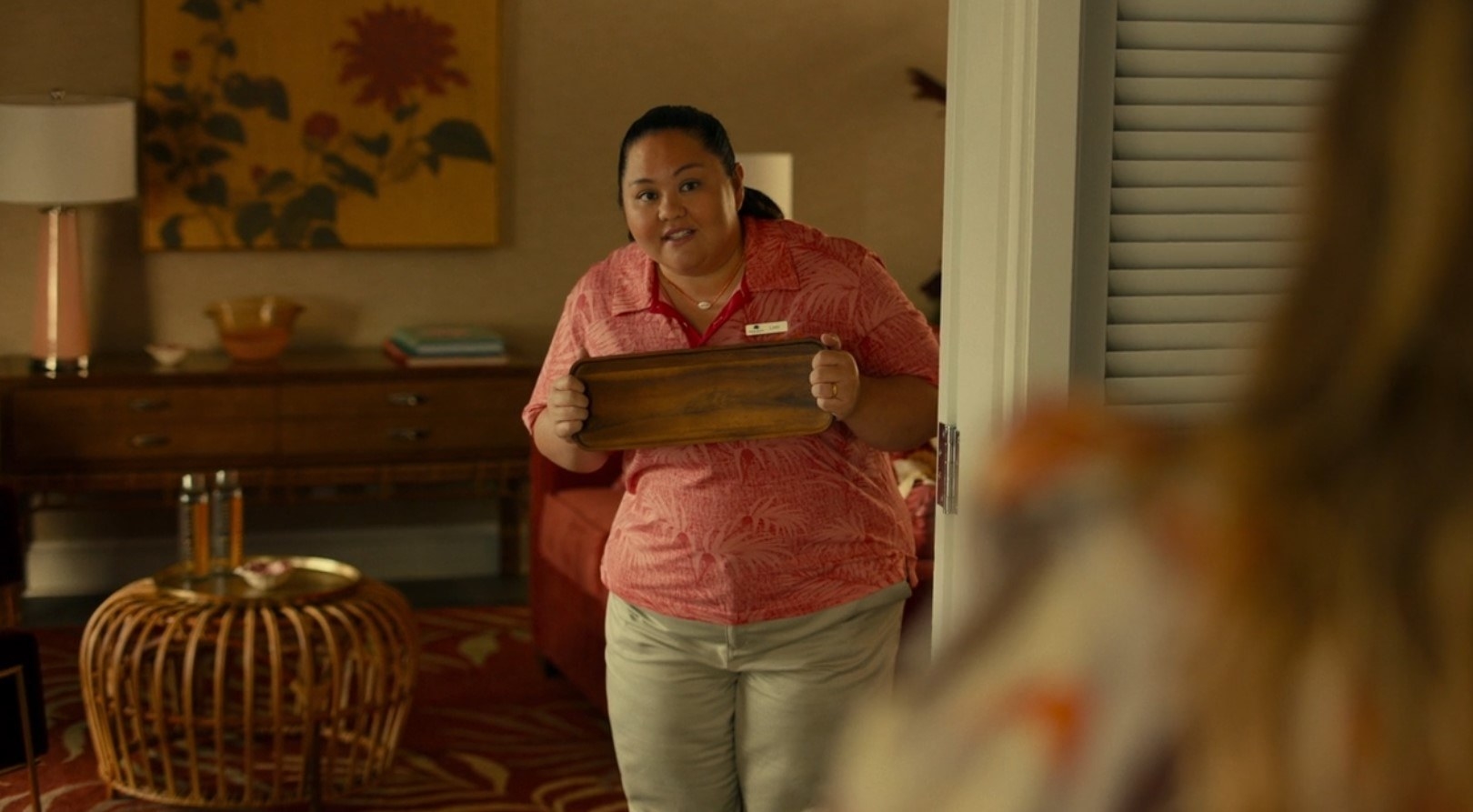 5.
Tanya losing her mother's ashes and freaking out to Lani.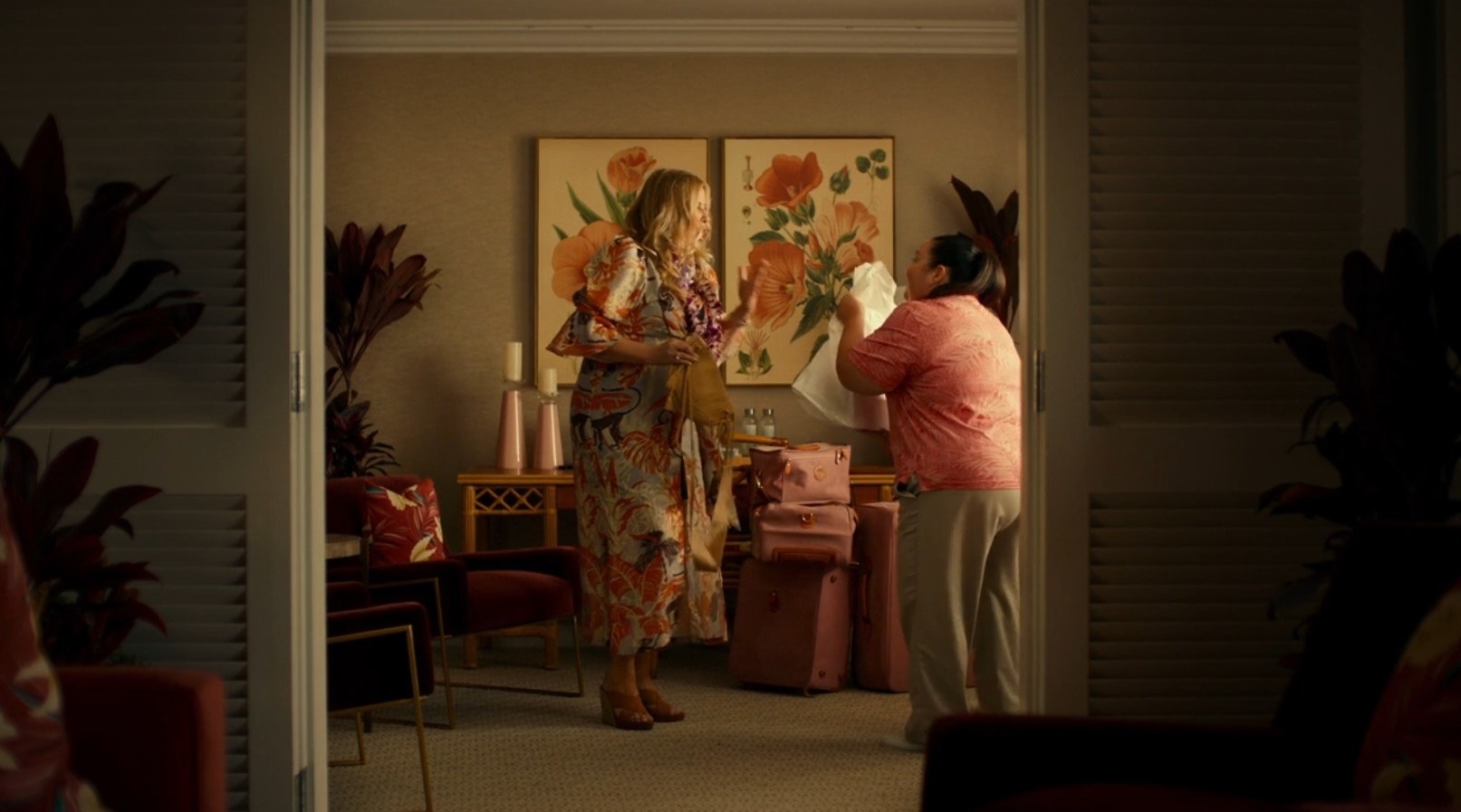 6.
Quinn getting settled inside of the tiny kitchen of his family's huge suite because his sister bullied him into it.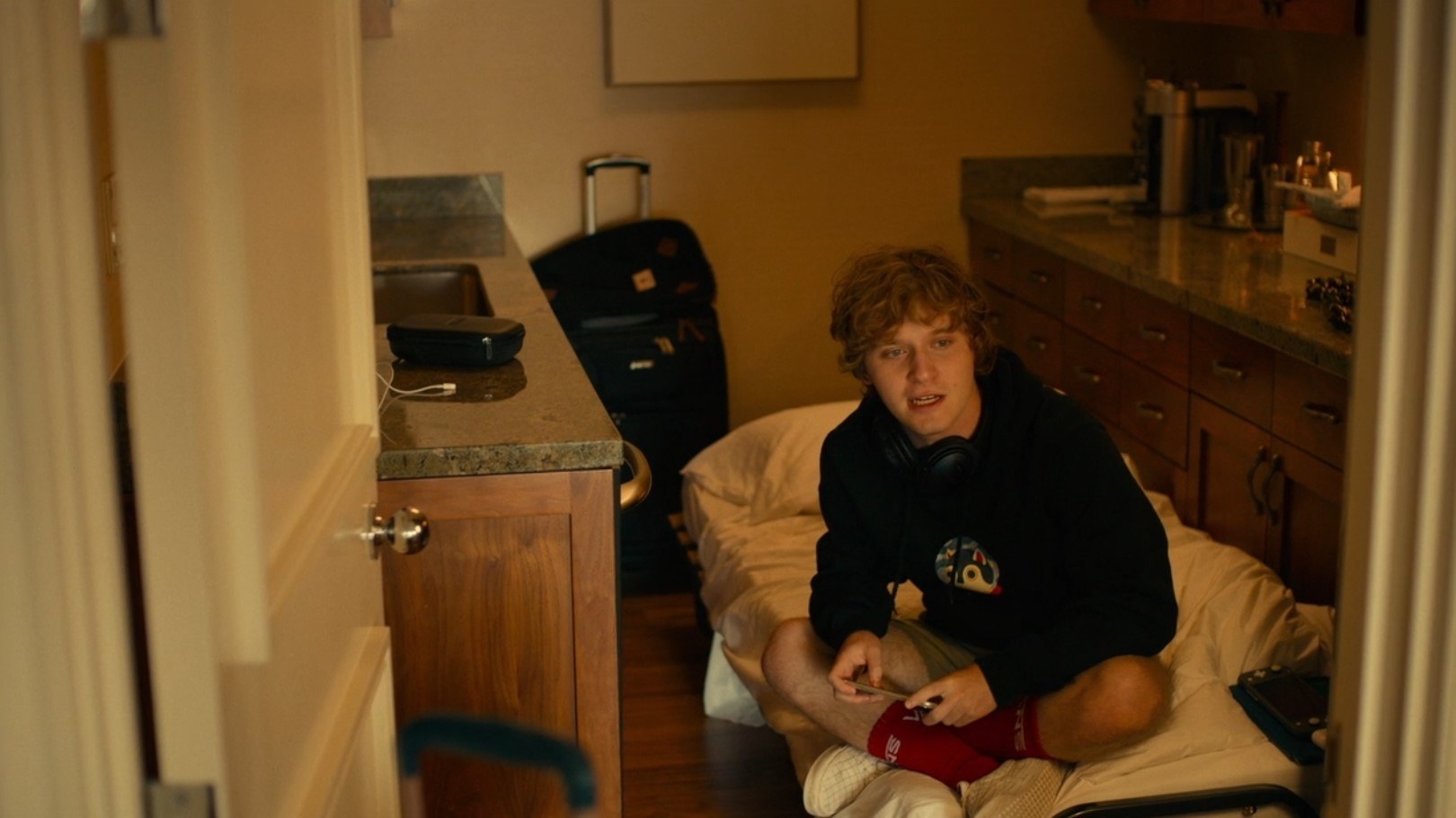 7.
Then there's the whole reveal that Lani is pregnant, and that her baby is probably coming early.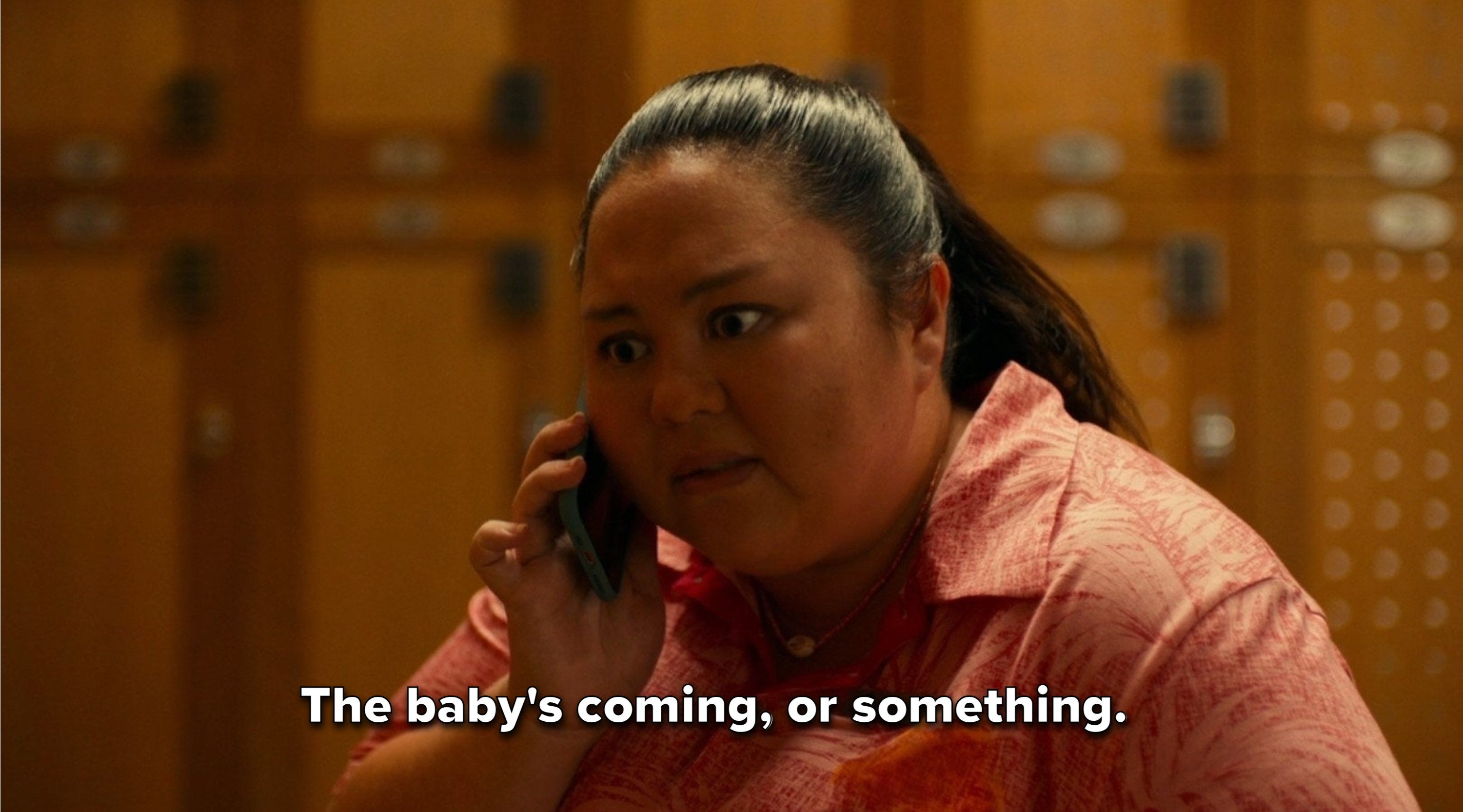 8.
Nicole checking out her husband's groin.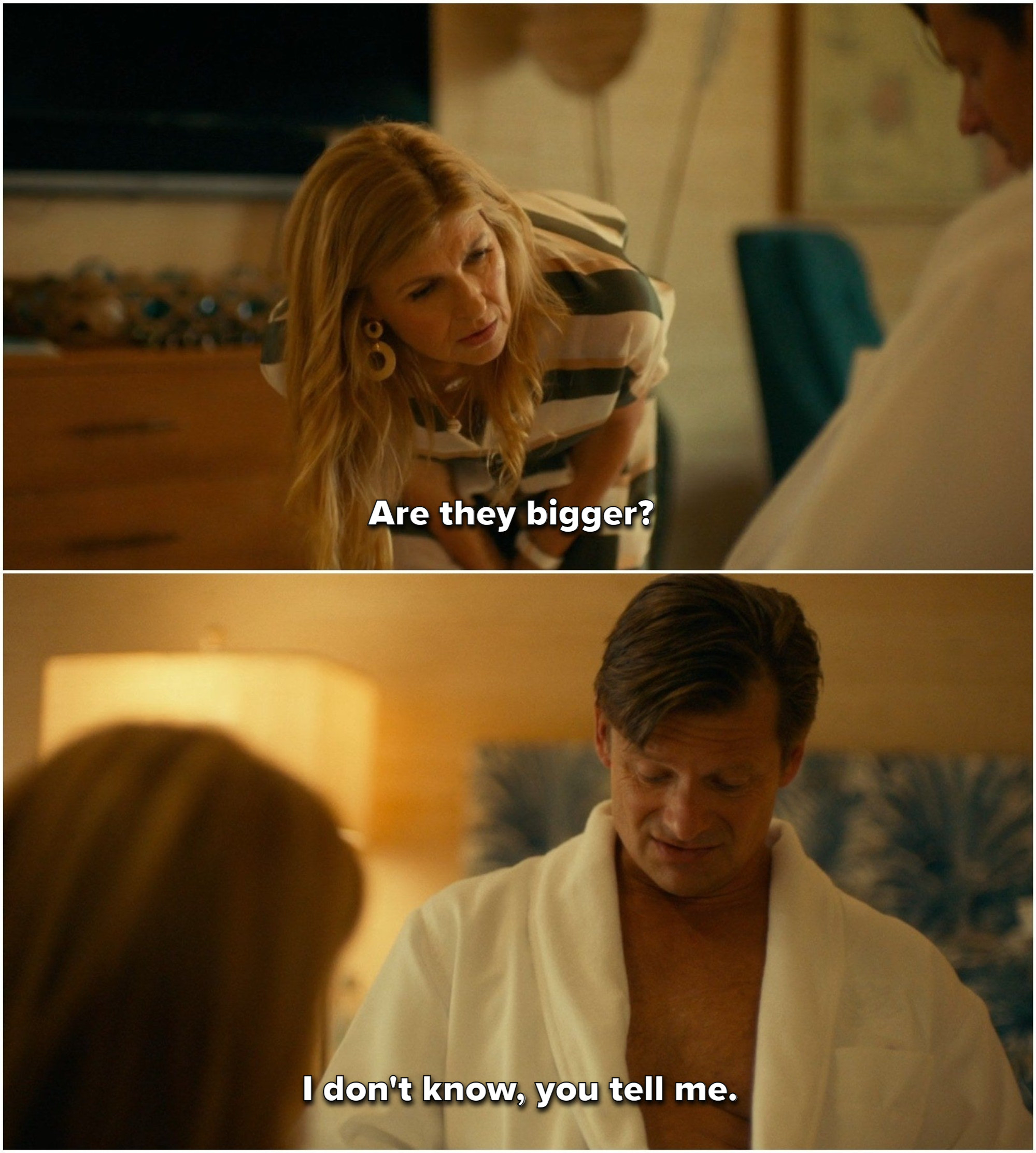 9.
Rachel, perhaps the only grounded person of all the rich and flighty tourists, getting shred to pieces by mean teenagers reading Freud and Nietzsche on vacay.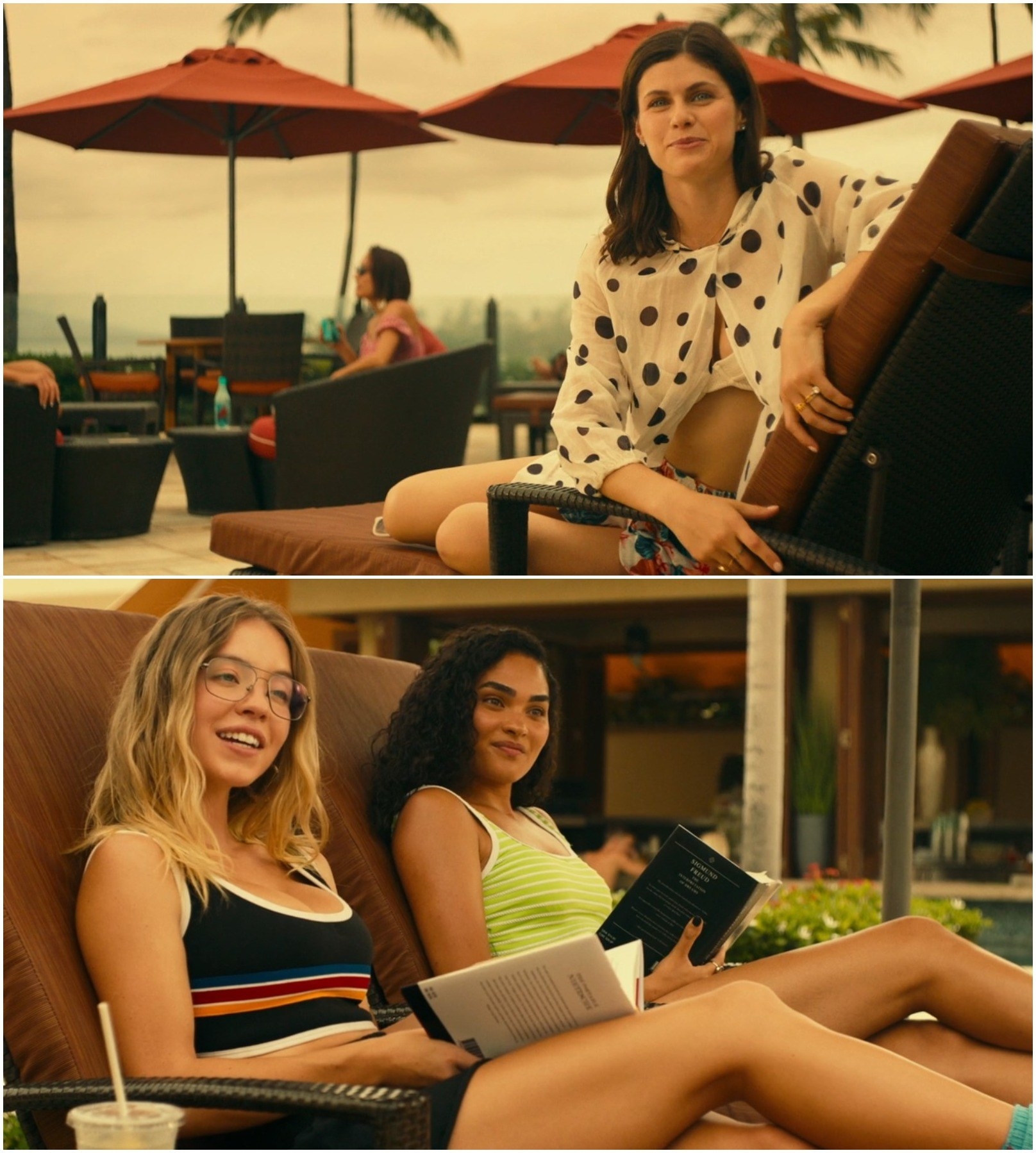 10.
Rachel straight-up taking off everything and going for a swim after getting steamrolled by judgmental teenagers.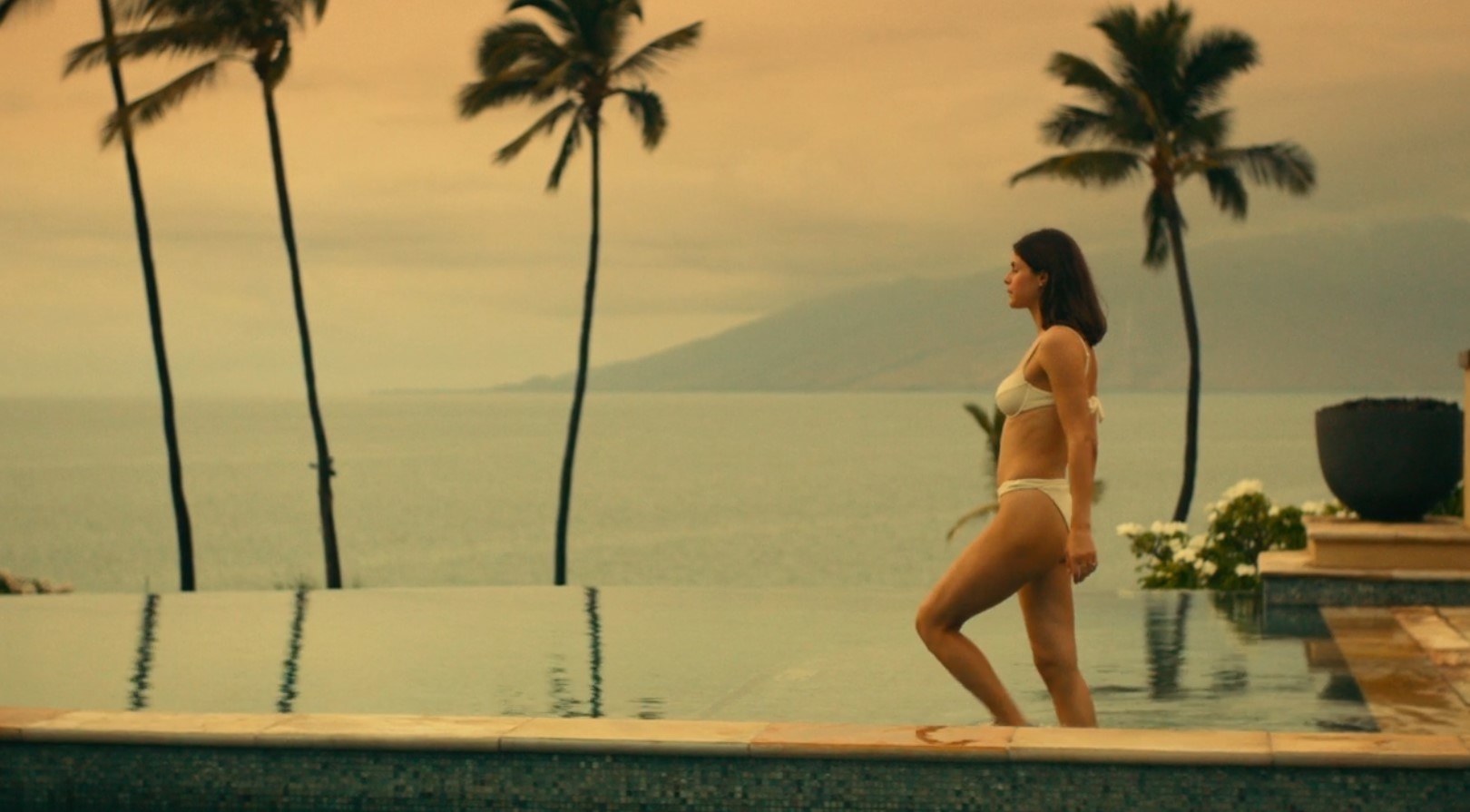 11.
Lani's water breaking in the lobby.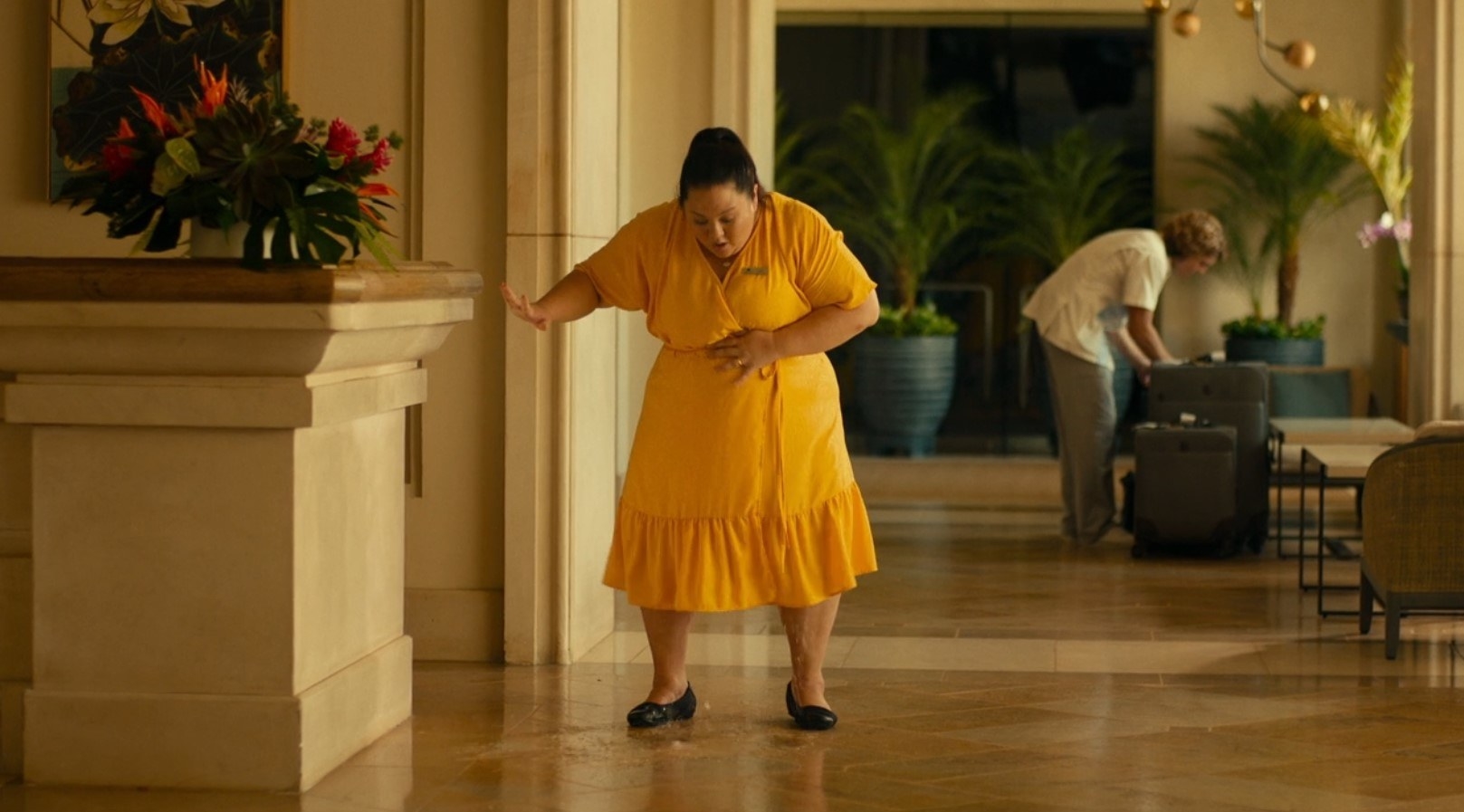 12.
Tanya somehow steering the conversation about grieving her mother to her love life being a ruin.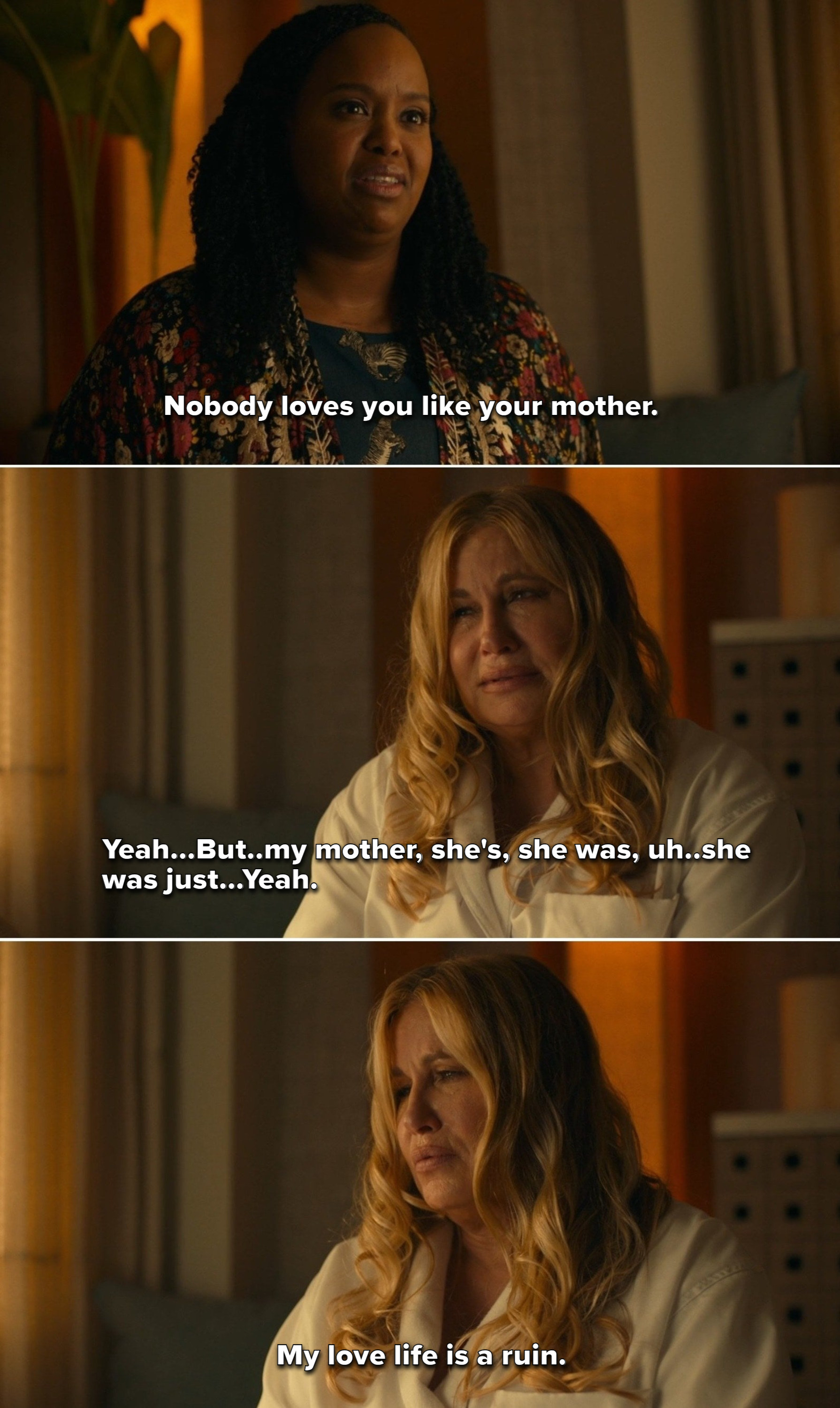 13.
Belinda telling Tanya to repeat, "I'm my own phallic mother," and, "I'm my own vaginal father."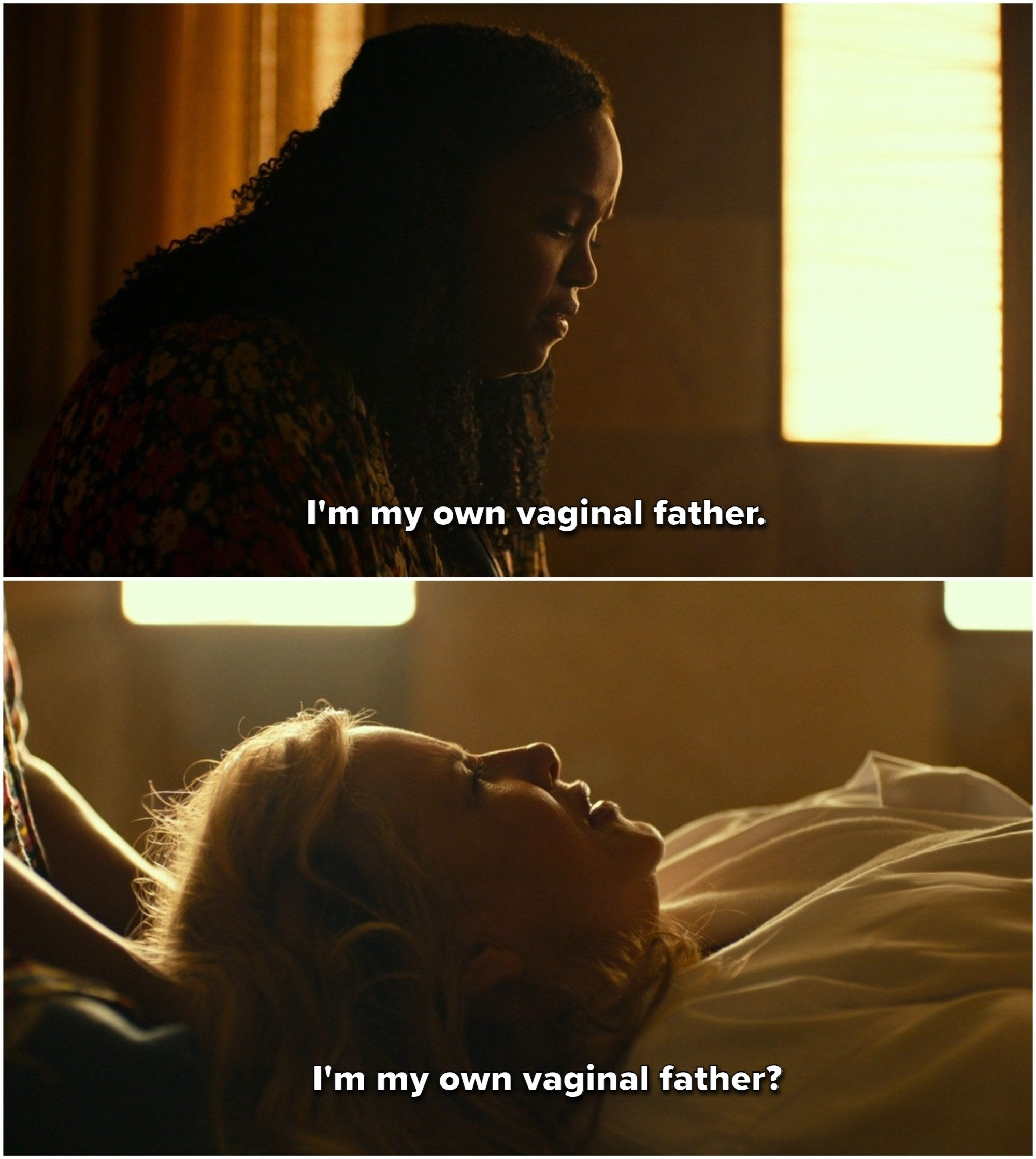 14.
Quinn asking his dad why he keeps looking at his dick during their father-son bonding time.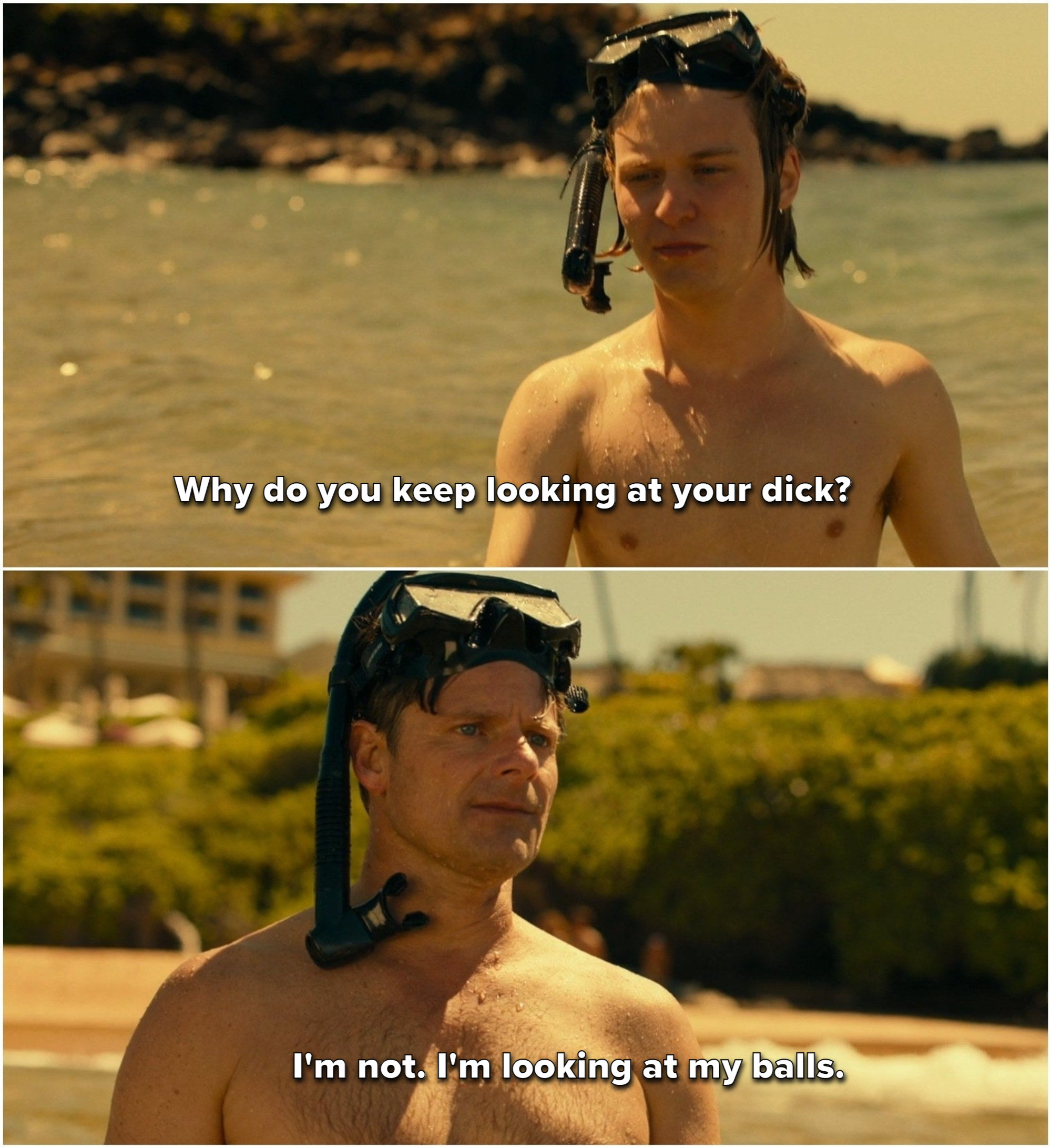 15.
Tanya tipping Belinda several $100 bills because of how much she enjoyed her consultation.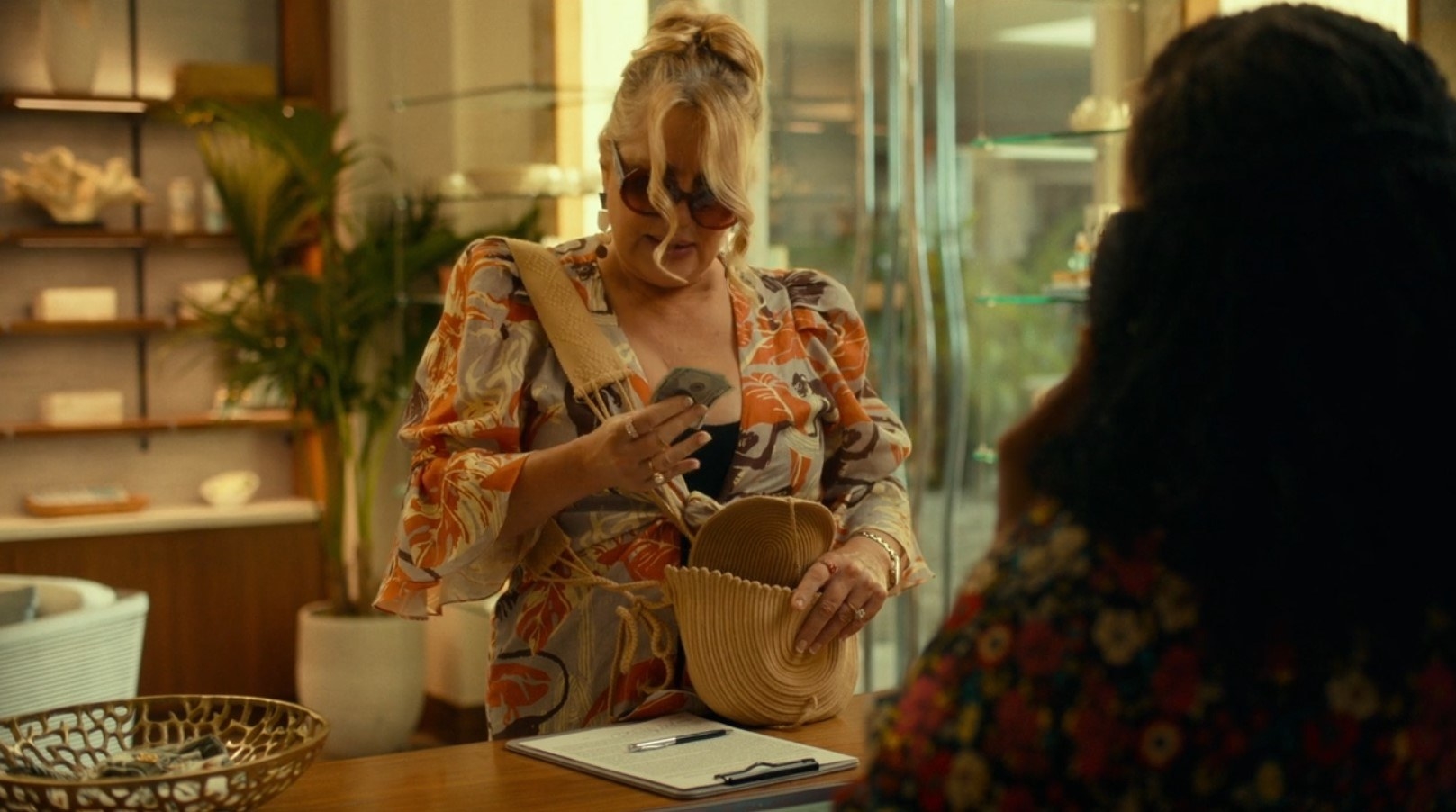 16.
Mark and Quinn exchanging I love yous.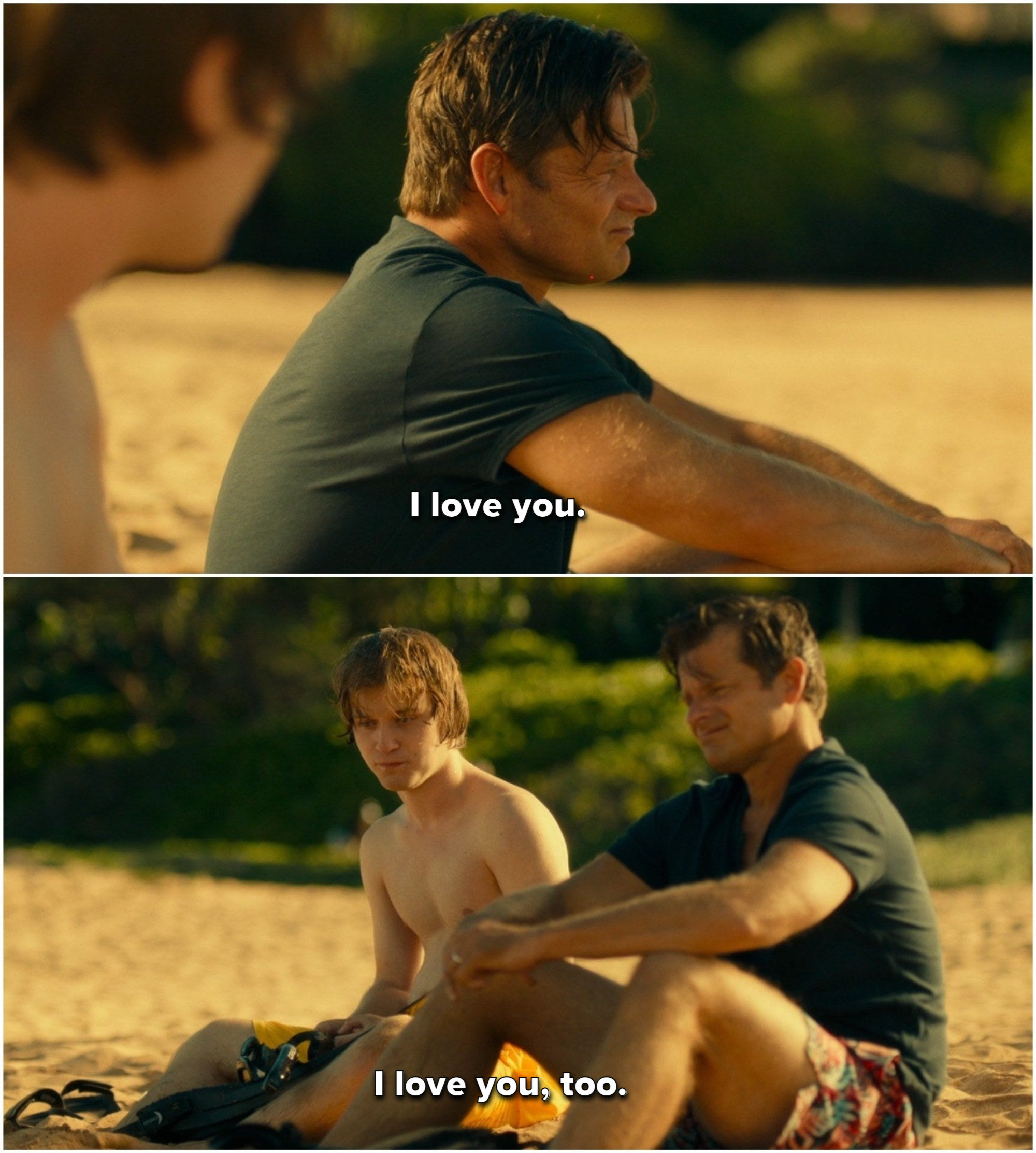 17.
Armond realizing how unaware he's been after spending all of his time trying to accommodate the rich people...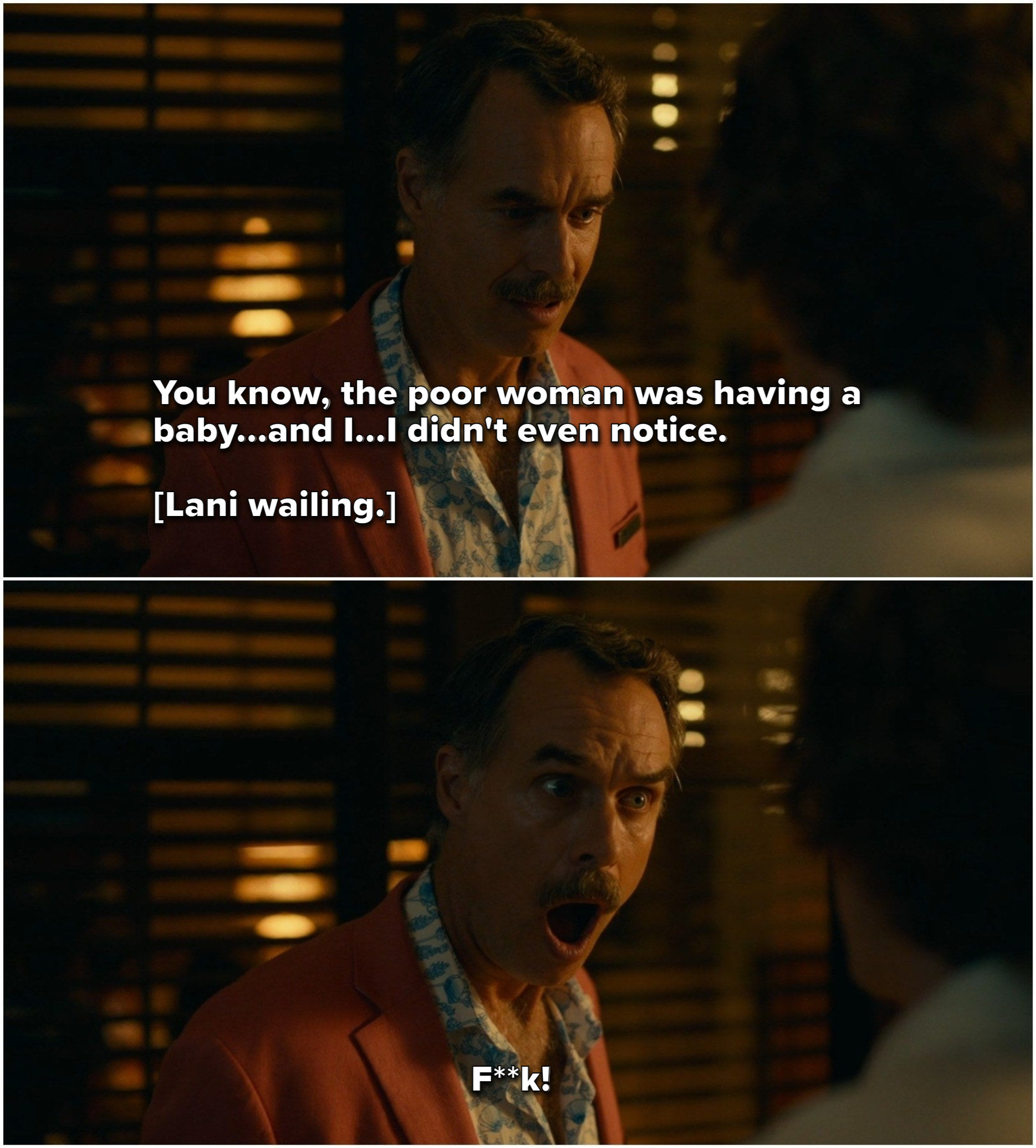 18.
Rachel and Shane hooking up and reassuring each other that their marriage is going to last.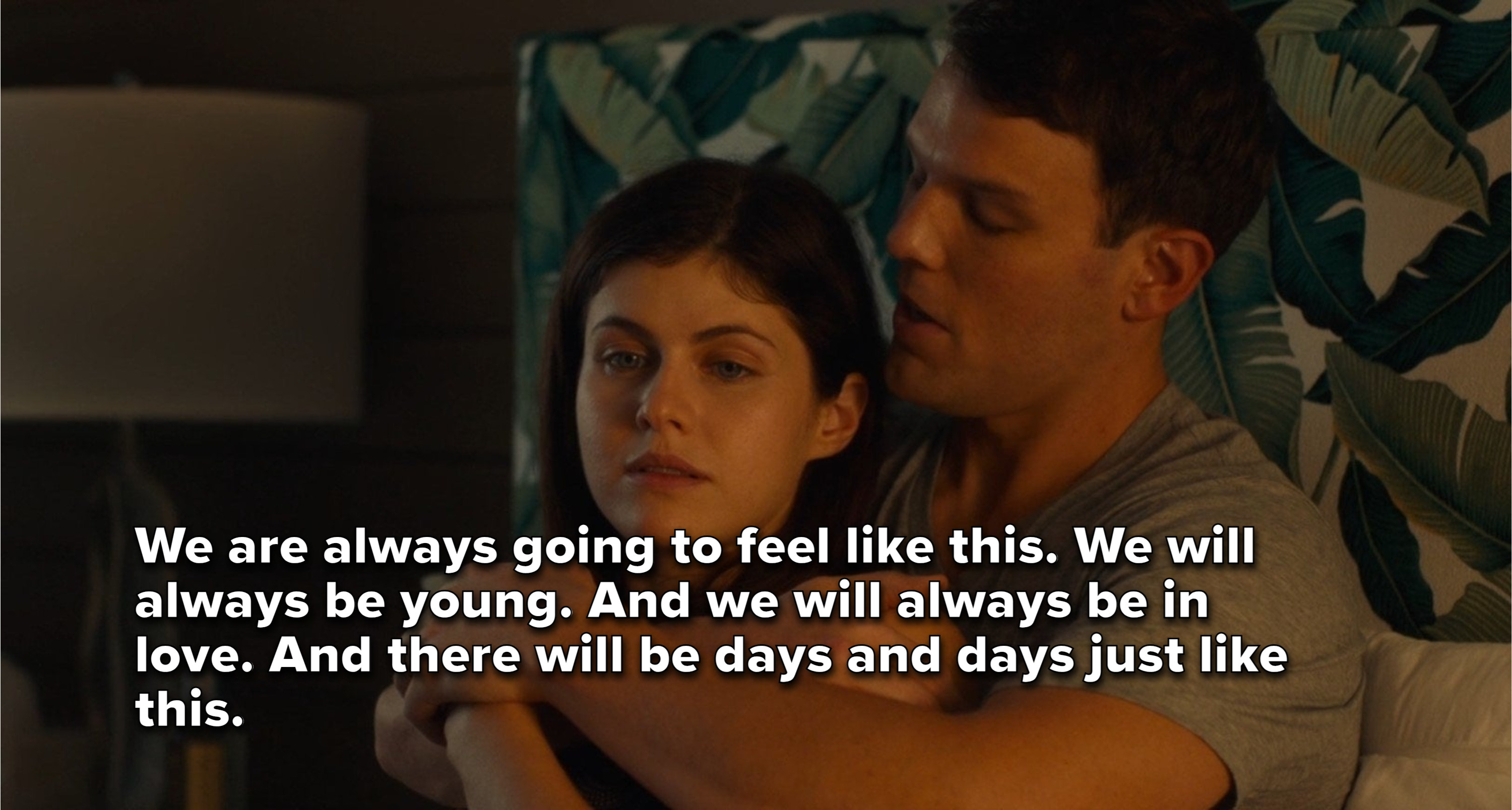 It's been weird! What are your favorite wacky moments from The White Lotus? Drop them in the comments below!