⚠️Spoilers ahead for Midnight Mass!⚠️
Mike Flanagan's projects are known for the way they tie horror with tragedy — think The Haunting of Hill House, Oculus, and Ouija: Origin of Evil. But while they're great at fleshing out the big-picture themes in these shows and movies, Flanagan and his crew are also just as good at hiding fun Easter eggs and subtle details. Flanagan's latest Netflix project, Midnight Mass, definitely doesn't skimp when it comes to this!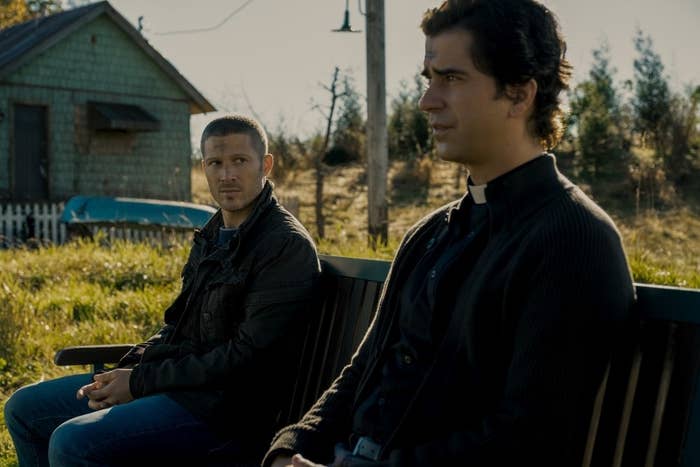 Regarding how all of his projects tie together, Flanagan told Entertainment Weekly: "It's all becoming incredibly convoluted, really connected. That's our goal. I want all of [these projects] to just be a big ball of rubber bands by the time we're done, just impossible to extricate from each other."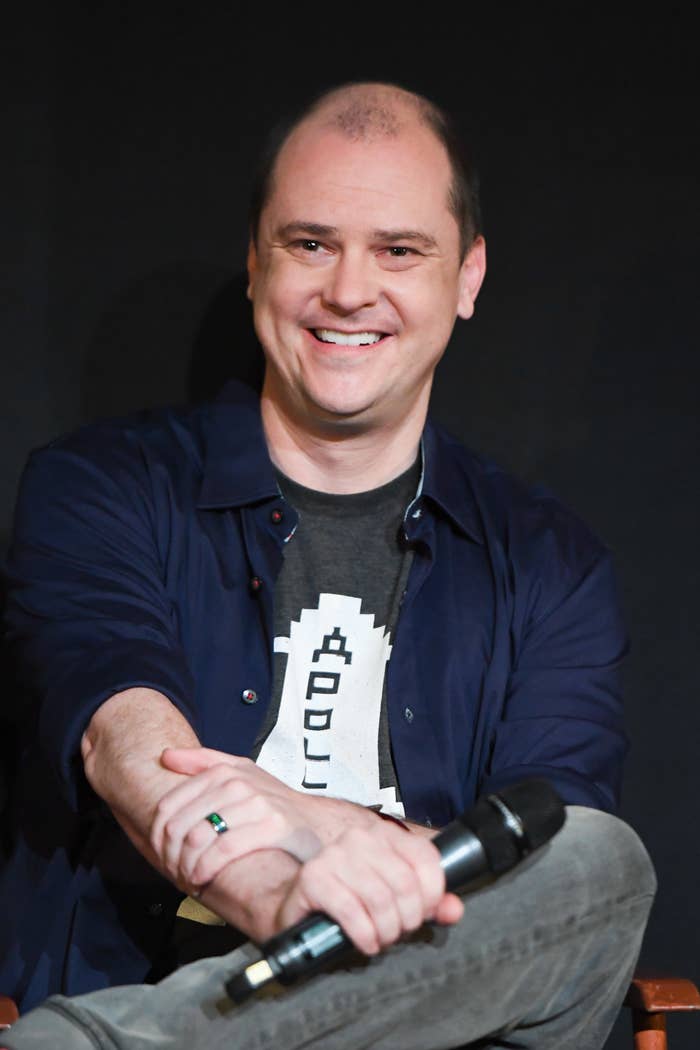 If you were too busy being terrified of the vampire monster sucking blood and residents bursting into flames, we've gathered some ~blessed~ details that you may have missed during your first watch of Midnight Mass!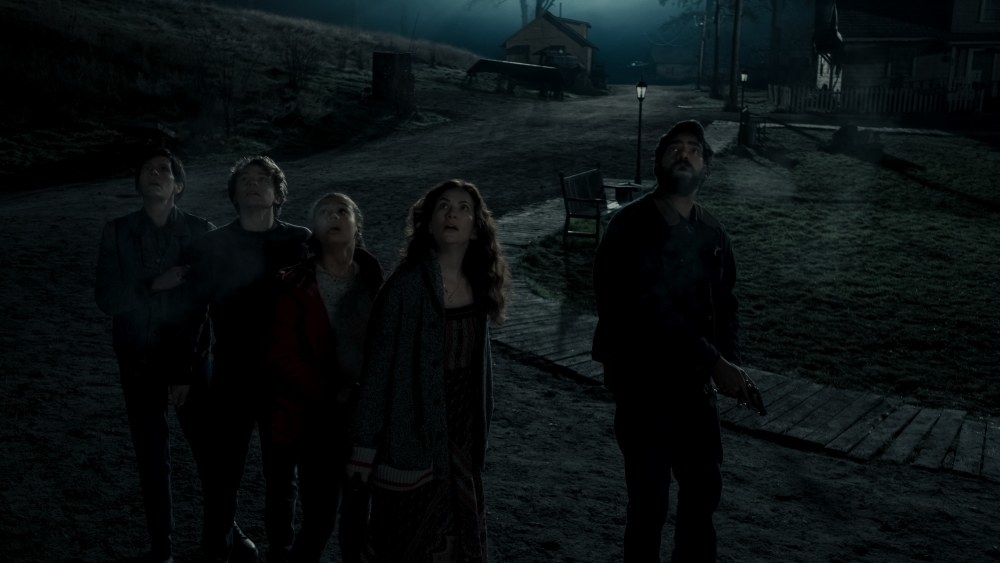 1.
The series opens with the ichthys fish symbol on the car at the scene of the accident where Riley kills Tara Beth. Fish are prevalent in the Bible, which is in line with the religious themes on the show. Jesus, for example, multiplied loaves and fish to feed people. Crockett Island itself is a fishing village, but it's definitely been struggling after an oil spill.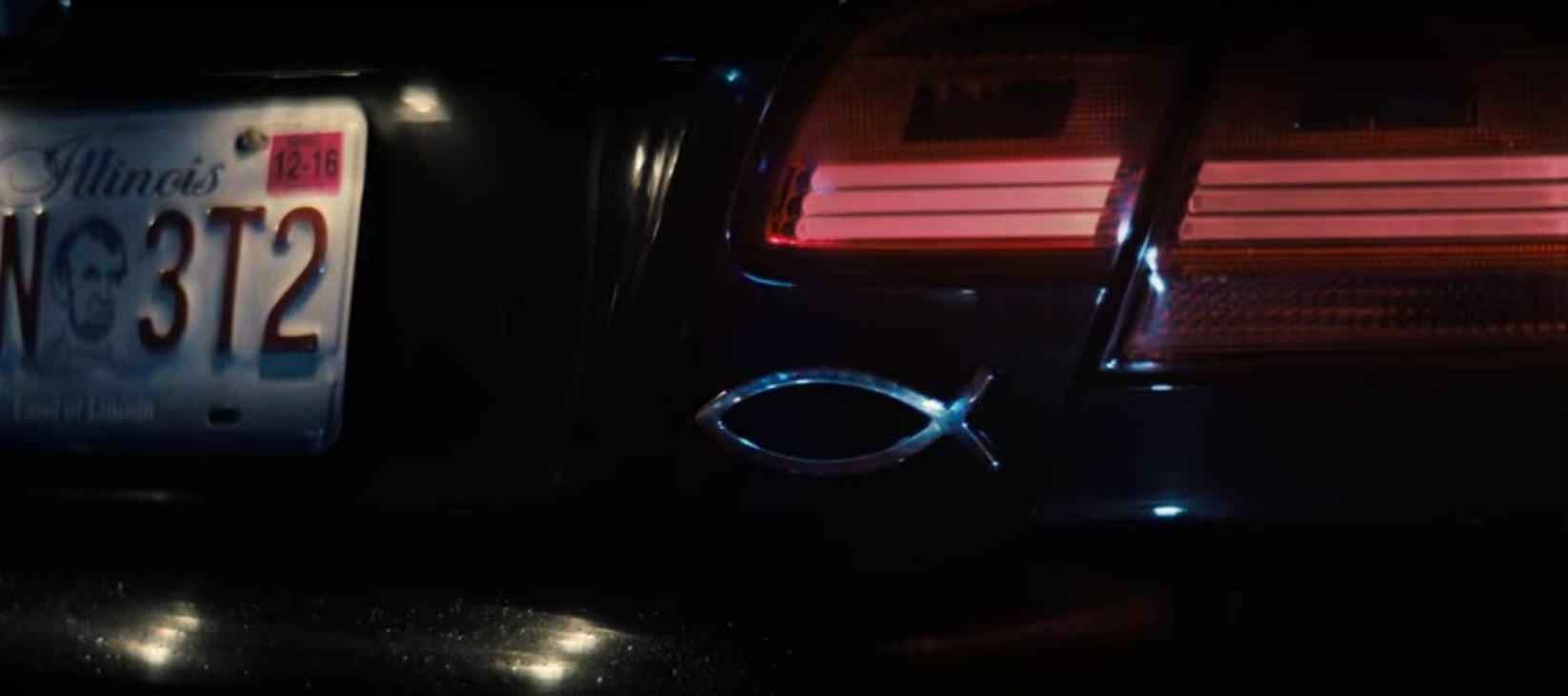 2.
At Riley's hearing, the voice of the judge is none other than that of Carla Gugino, who you might remember as Olivia Crain in The Haunting of Hill House and Jessie in Gerald's Game — other beloved Flanagan projects.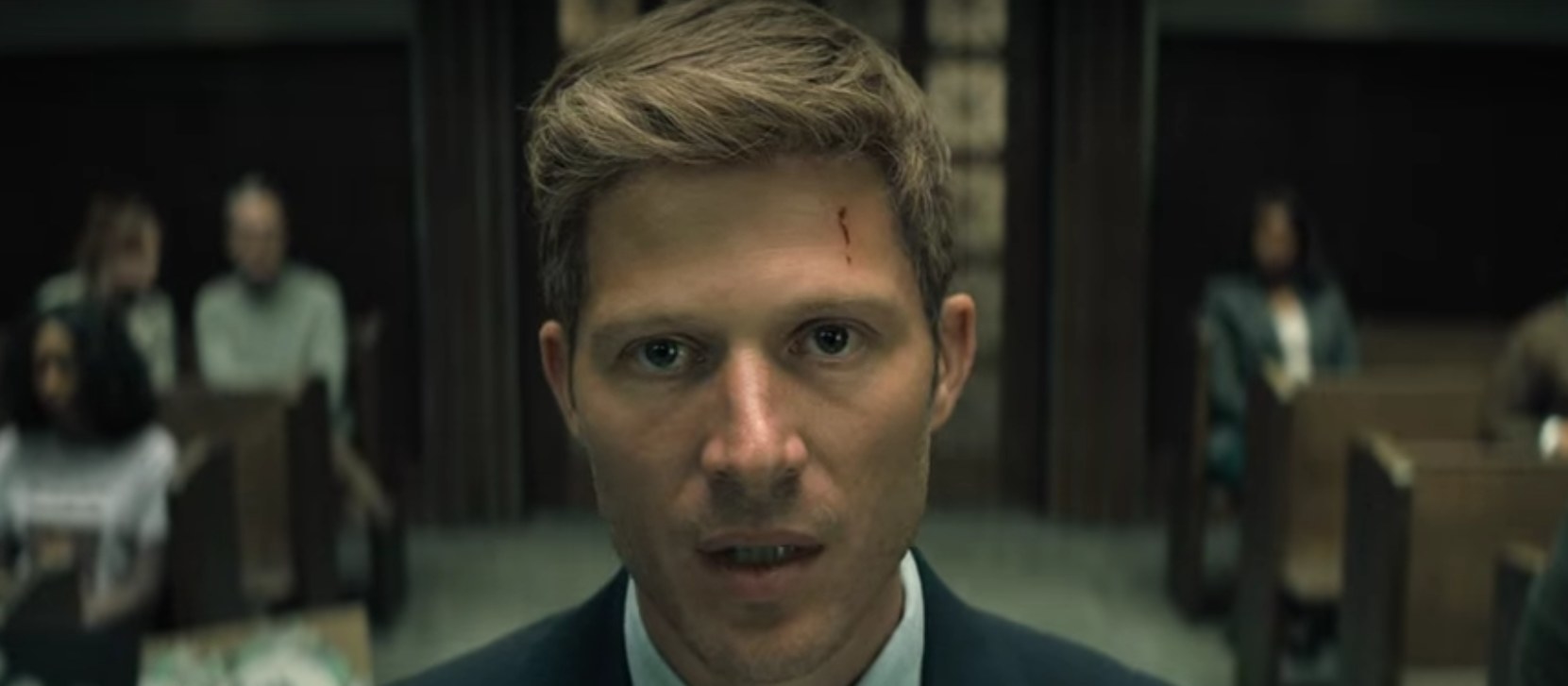 3.
At the beginning of Episode 1, Ed is reading Stephen King's Revival, which is about a minister who returns to town and delivers miracles... Might sound like a certain miracle-doling Monsignor with vampiric abilities.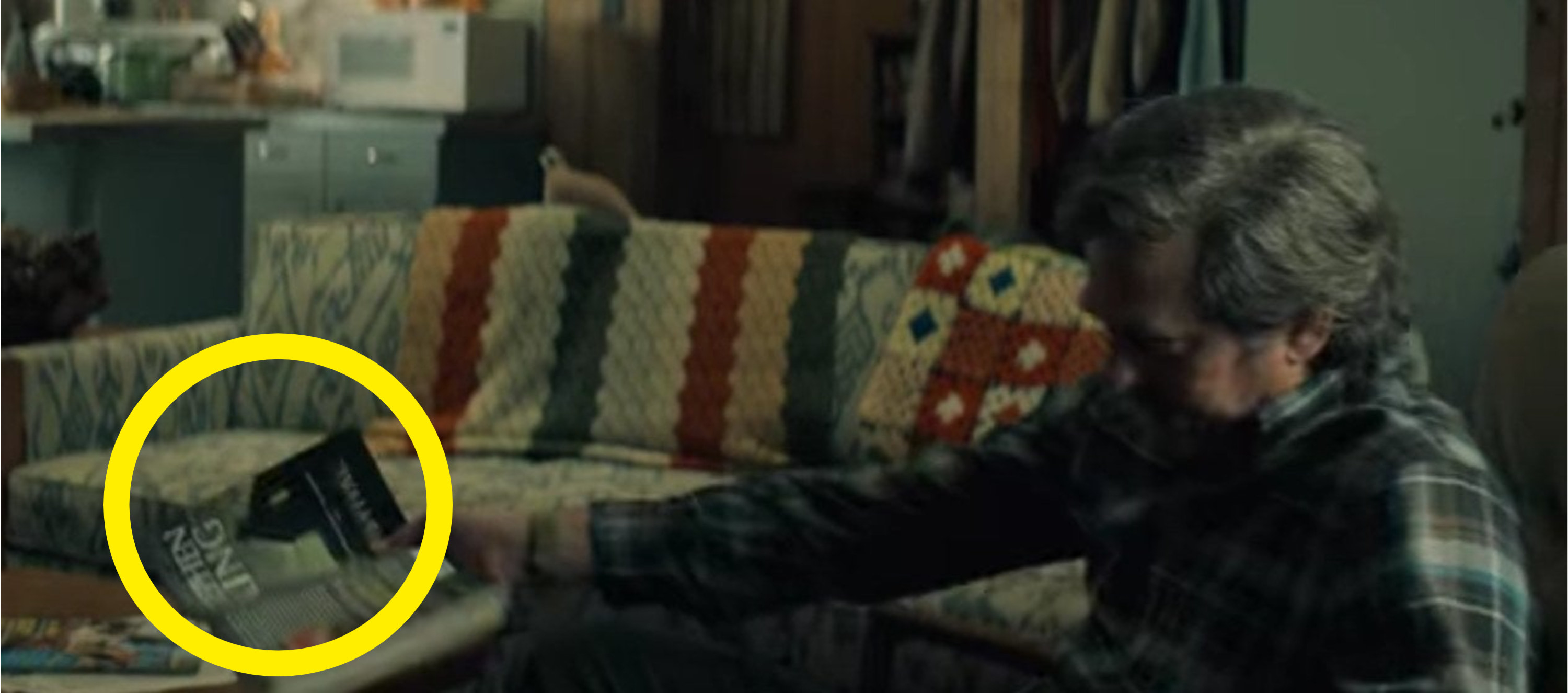 4.
Oddly enough, there's also a reference to Jenny Han's Always and Forever, Lara Jean in the form of a book that Leeza reads in the first episode.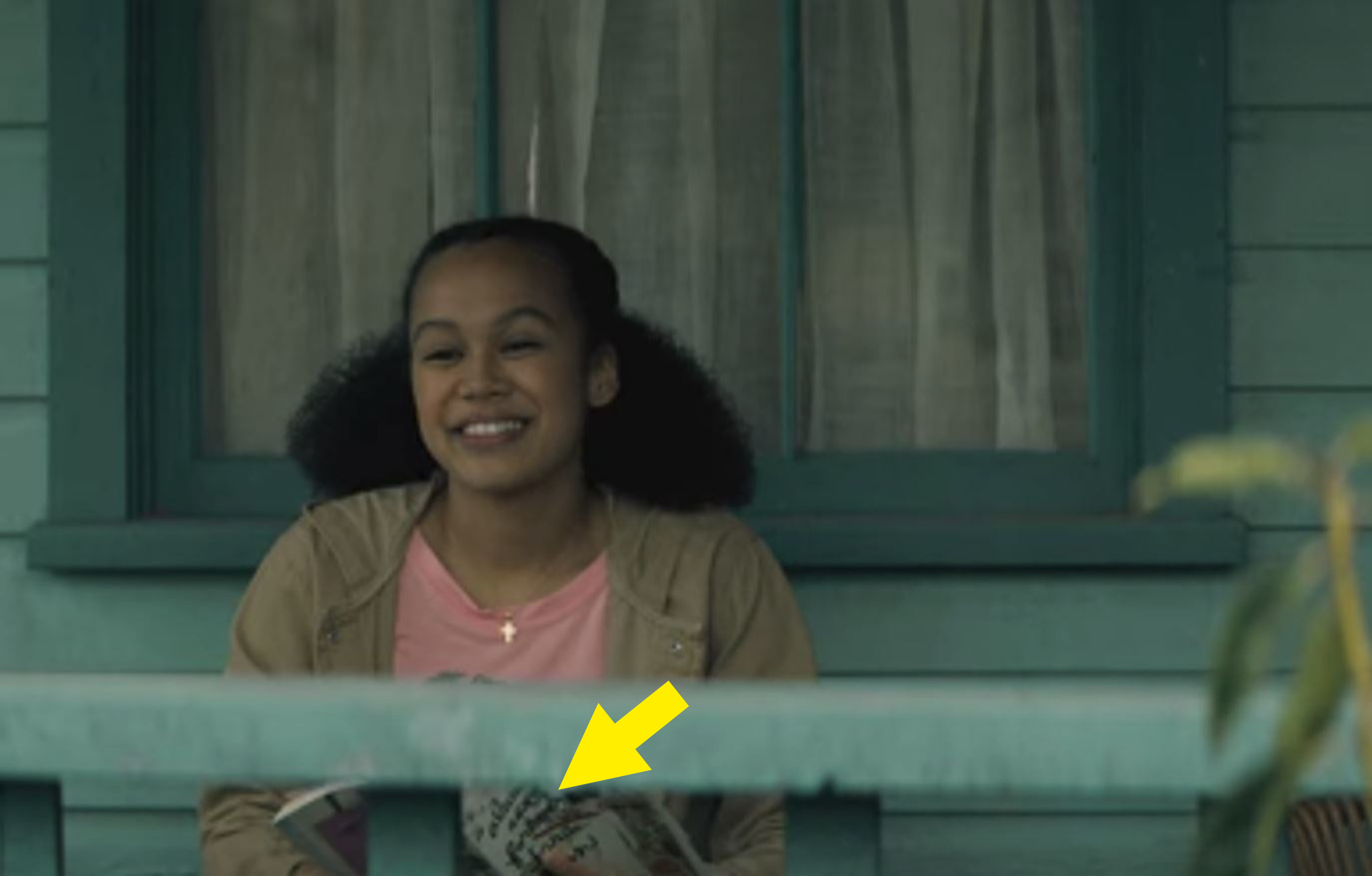 5.
At the very beginning of Episode 3, creator Mike Flanagan makes a cameo that's credited as "Young Priest" — he accompanies Monsignor Pruitt while they're on the Jerusalem tour together.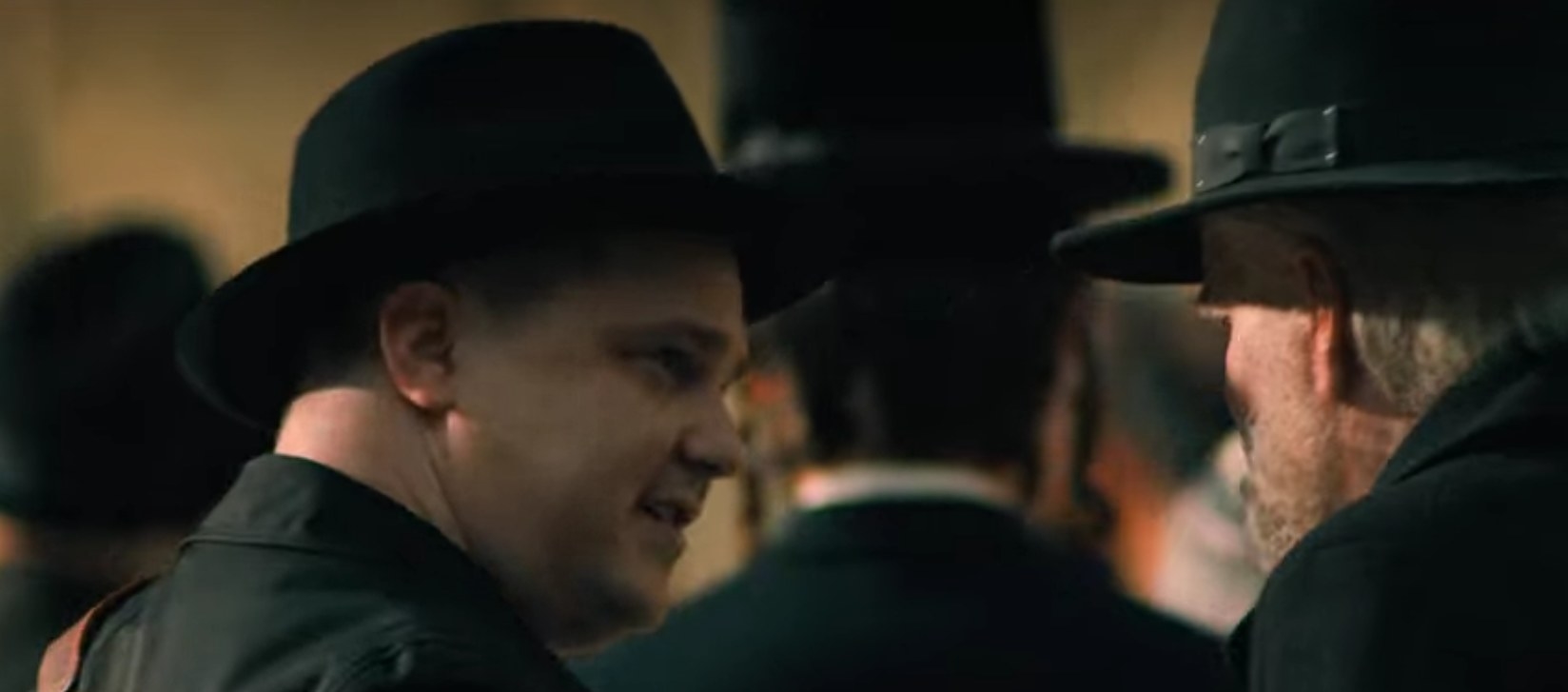 6.
He also makes a cameo earlier in the first episode as a guy who's just watching the kids bike by.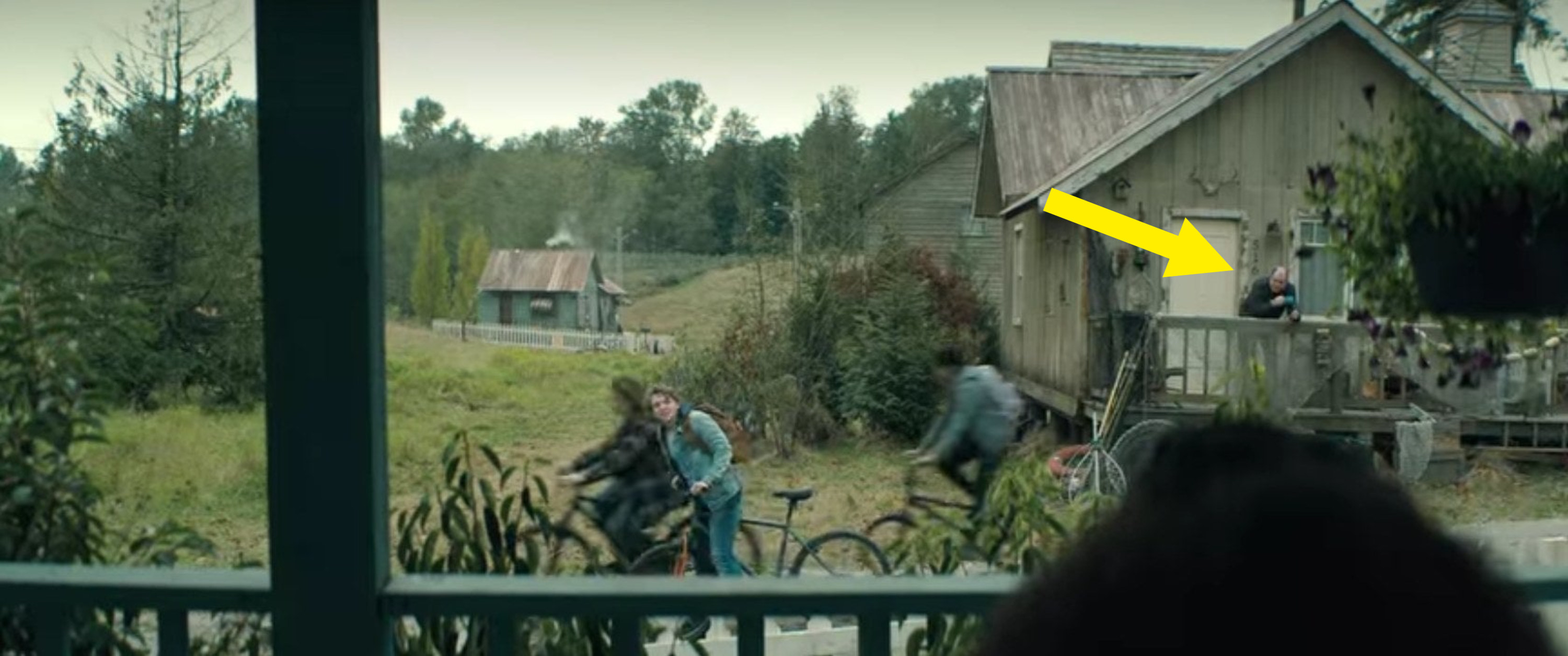 7.
The title itself, Midnight Mass, has been a thing in Mike Flanagan's projects. For example, it was the name of Maddie Young's (Kate Siegel) novel in the movie Hush.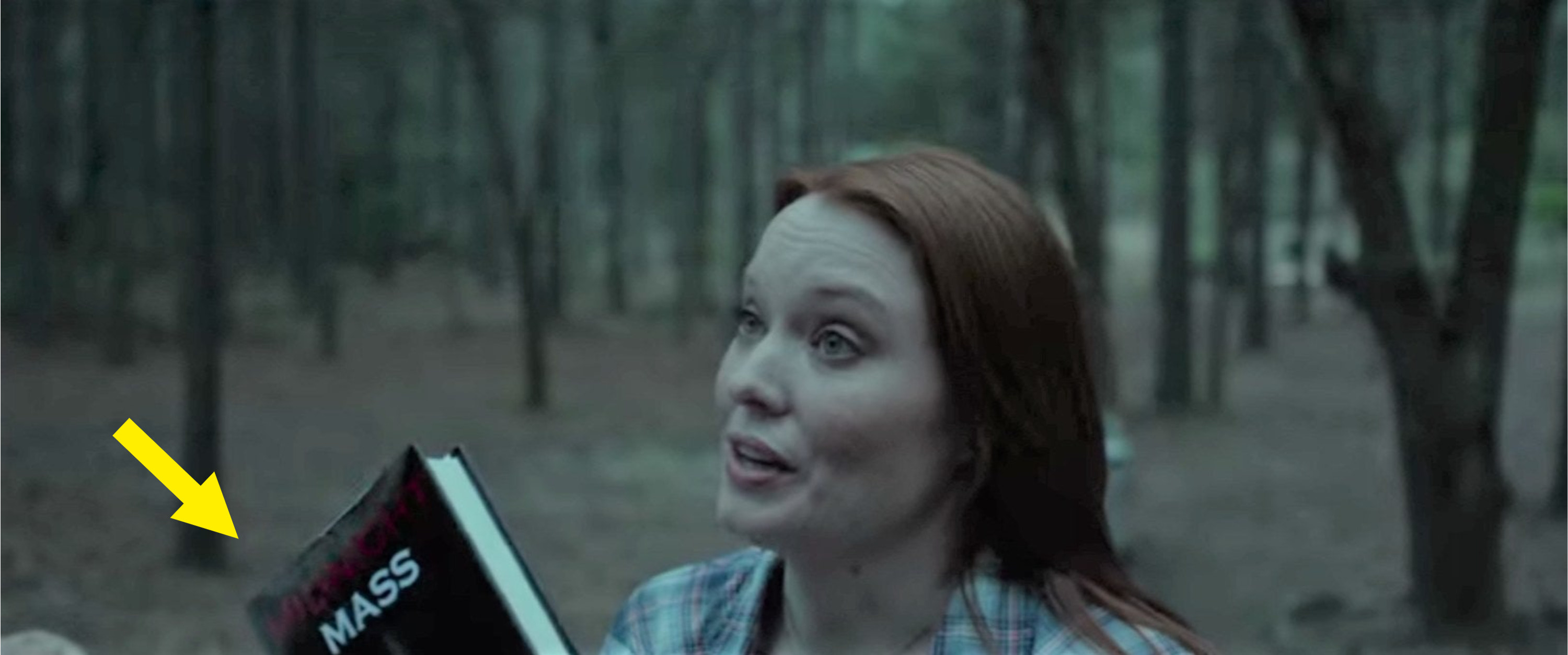 The book was also used as a prop in Gerald's Game.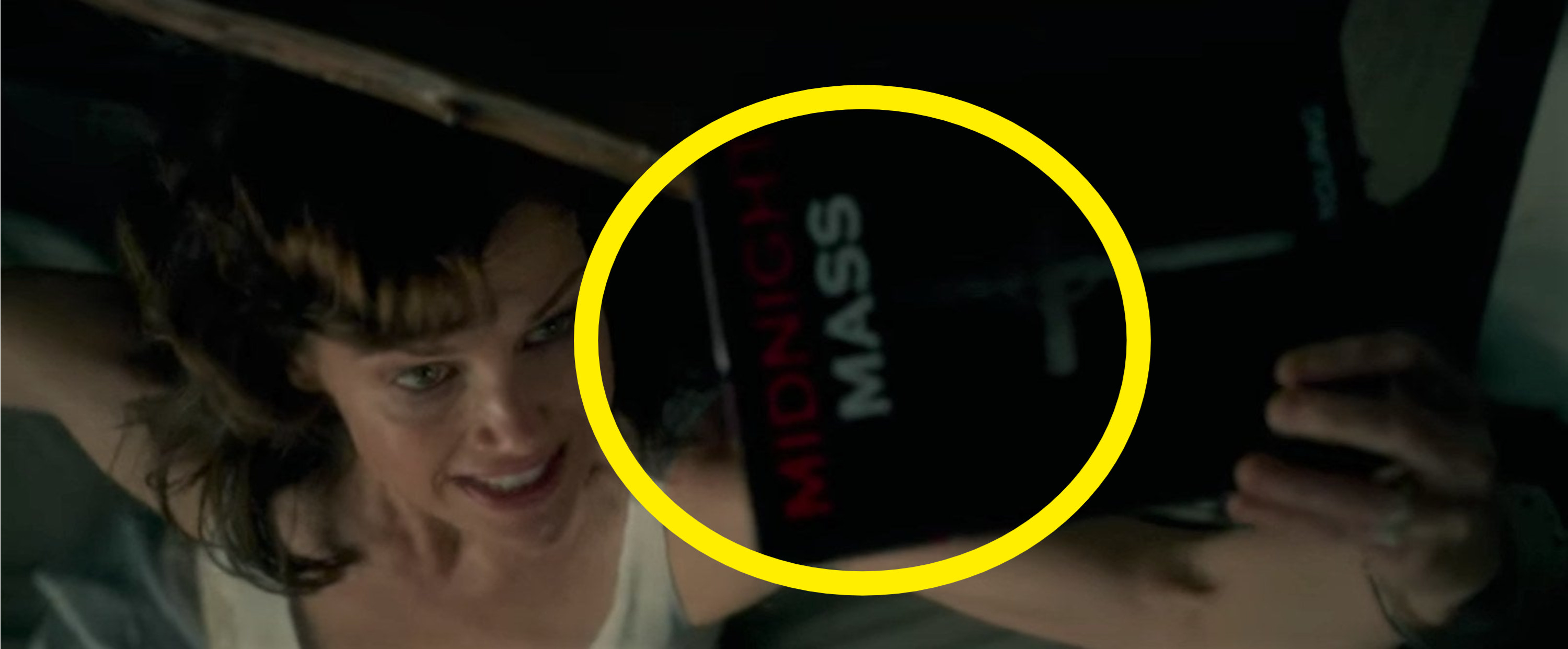 8.
There's a Dana Scully poster in Riley's bedroom, which may or may not be a shoutout to Annabeth Gish, who plays Dr. Sarah Gunning in Midnight Mass and previously portrayed Monica Reyes in The X-Files. There's also the fact that Riley is a skeptic of faith, just like Scully.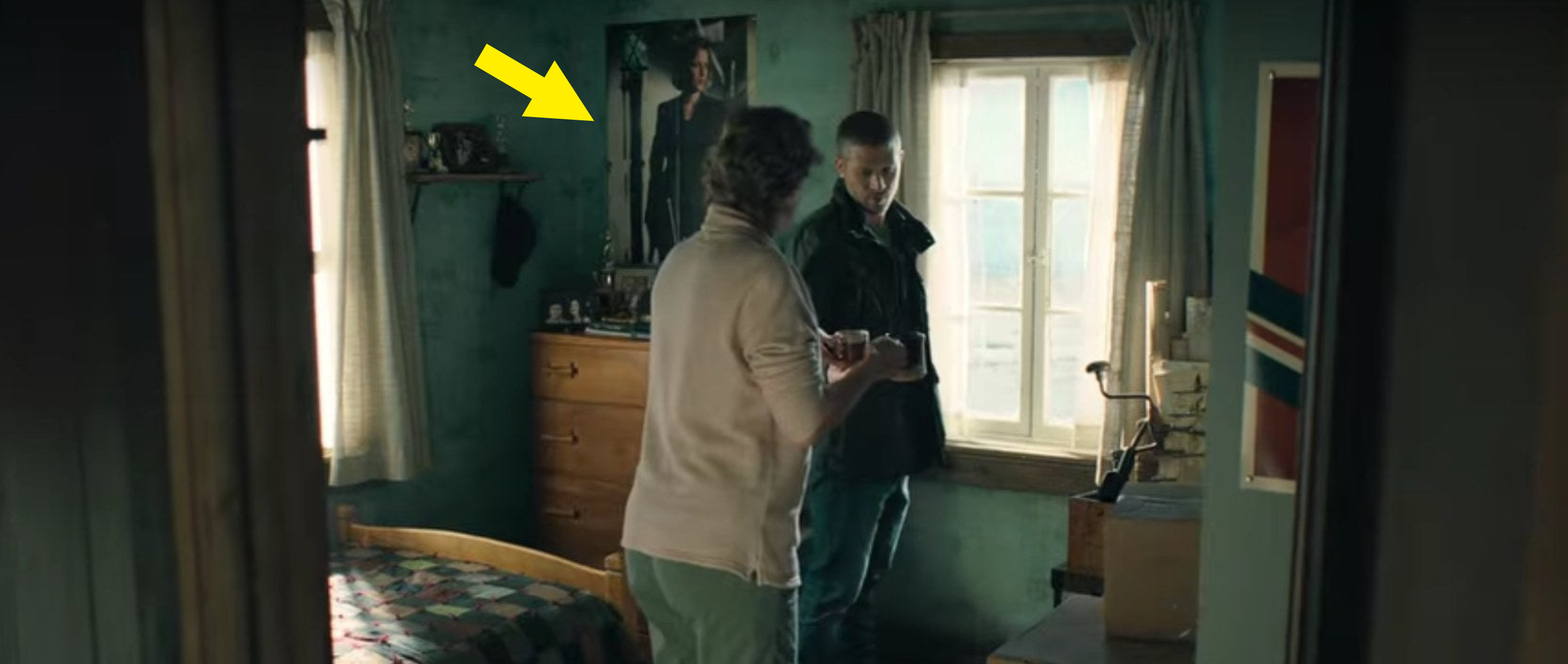 9.
Also in Riley's room are some Stephen King books, including Salem's Lot, which shares similar themes with Midnight Mass. In Salem's Lot, a man returns to his hometown, where the residents are becoming vampires.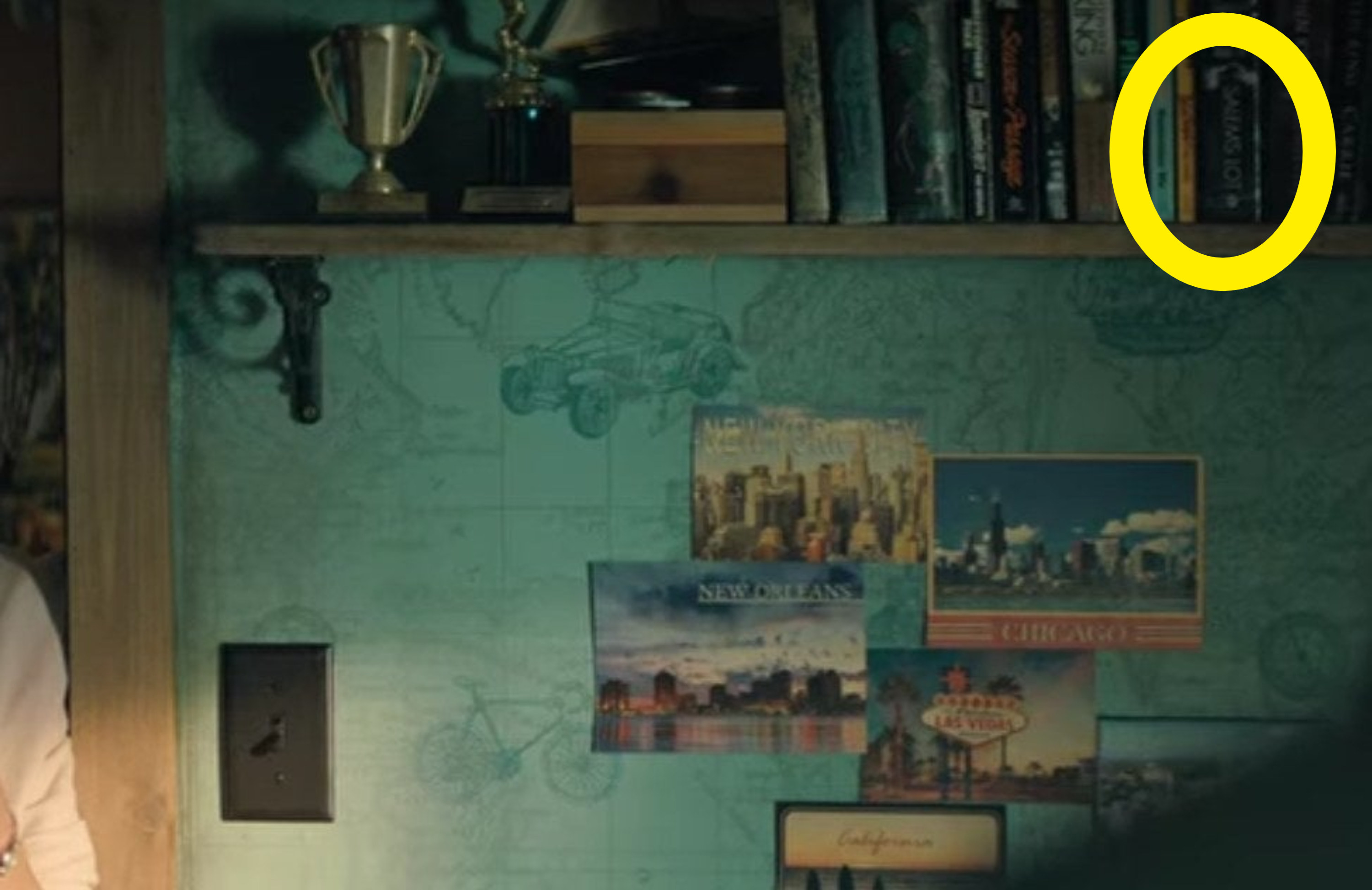 10.
There's also a Se7en poster in Riley's room. In the film Se7en, there's a killer whose crimes are inspired by the seven deadly sins — the murderer believes that he has been chosen to shock the world out of apathy. Are we getting Bev Keane vibes, or what?!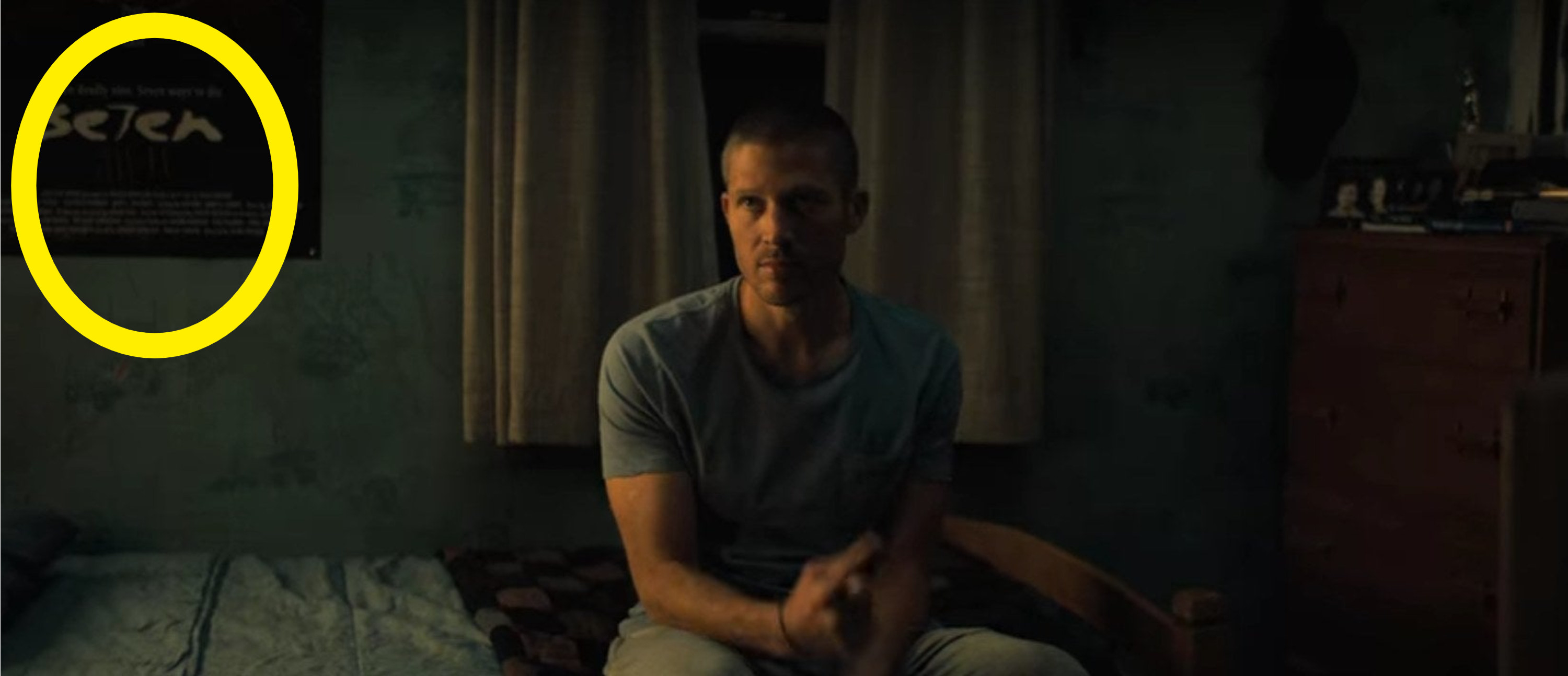 11.
After heading back to Crockett Island, Monsignor Pruitt becomes Father Paul, similar to Paul the Apostle (previously Saul). Paul became Jesus' apostle after a trip to Damascus. However, instead of spreading faith, he, umm, spreads a vampire virus instead.
12.
From Monsignor Pruitt's perspective, the creature has an angelic halo as it heals him with its blood...while turning him into a vampire.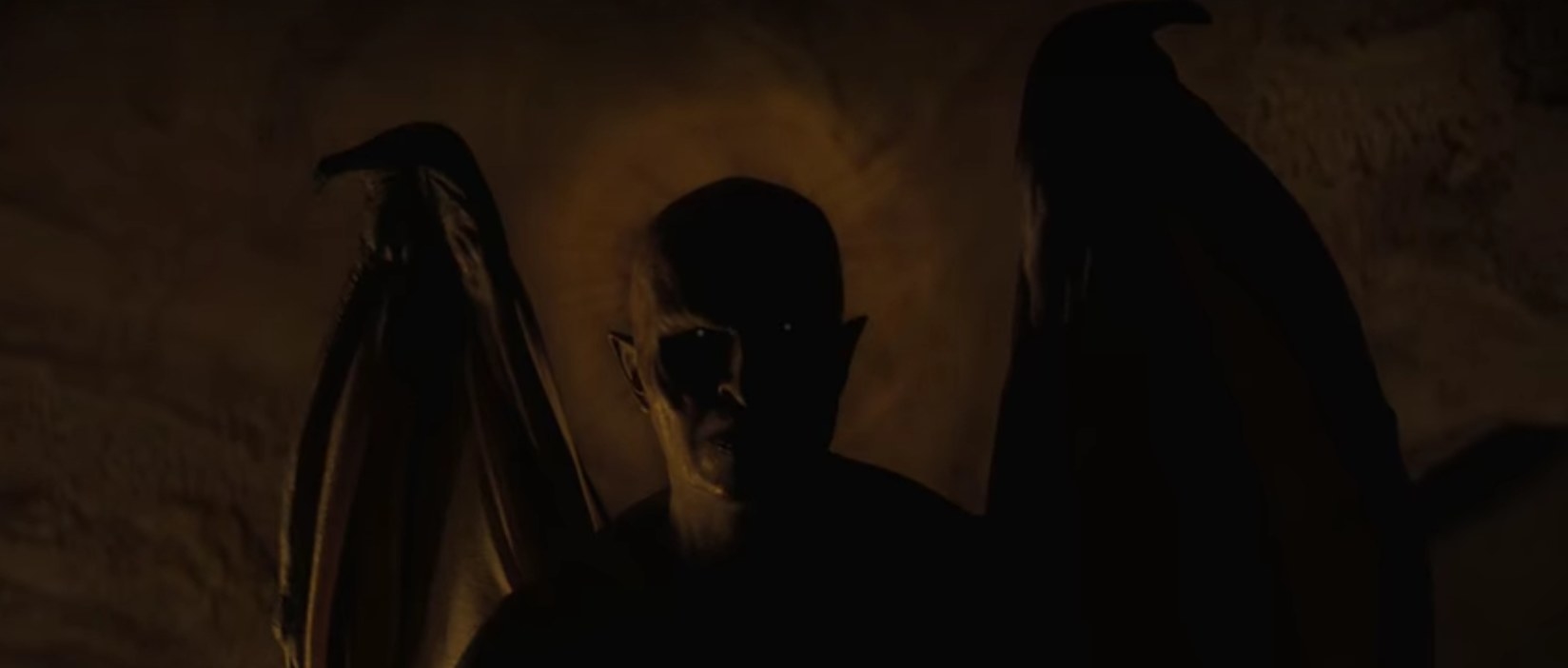 13.
The cursed mirror from Flanagan's film Oculus is at the rec center in the AA meeting scenes with Riley and Father Paul.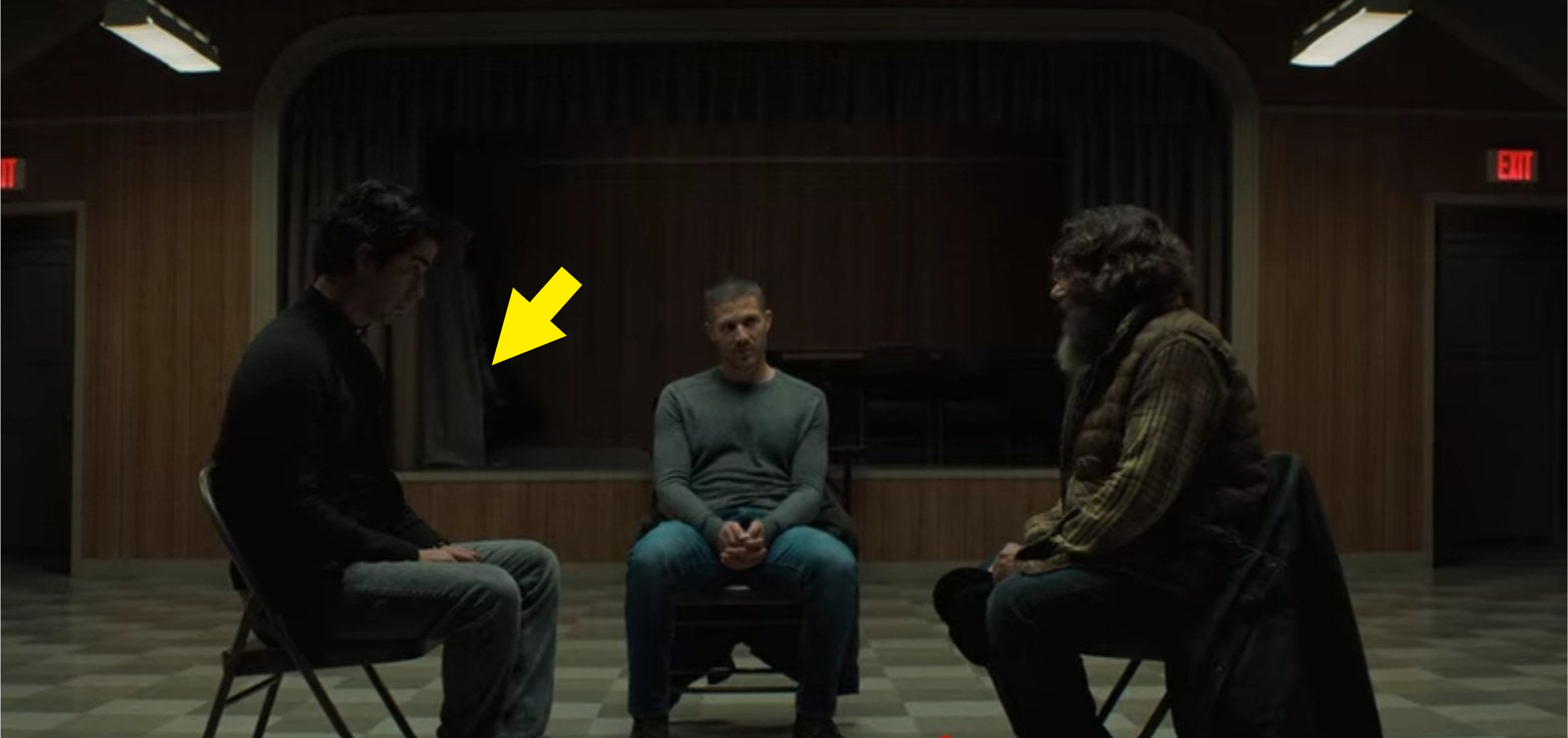 14.
Before she dies, Erin stabs the vampire creature's wings so that it wouldn't be able to fly far away from the island.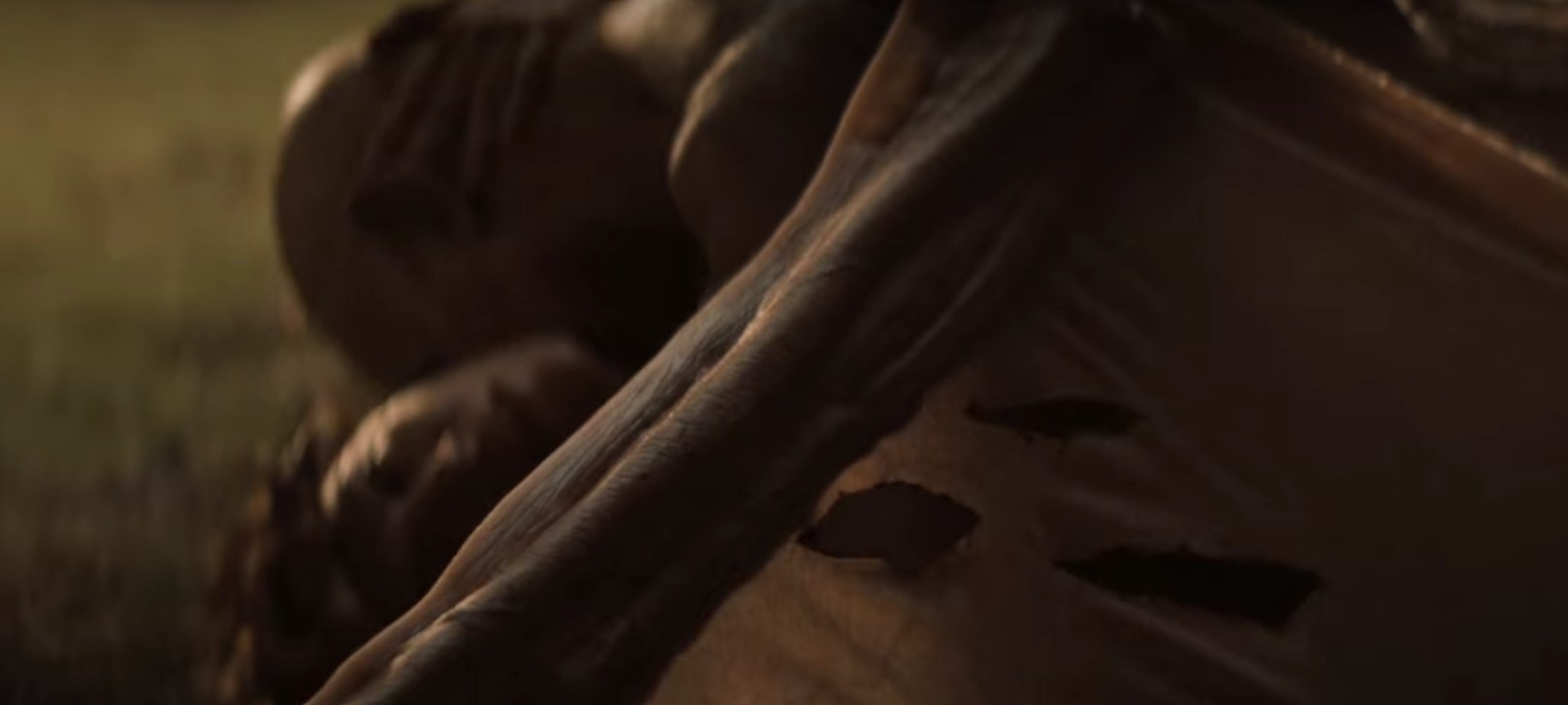 Way back in Episode 4, Erin tells Riley the story of how her mother used to order doves from the mainland and clipped their wings (with Erin's help) so that they couldn't fly away — clearly, Erin's tragic final scene is a callback to this moment.
Were there any other Midnight Mass Easter eggs that we might have missed? Let us know below!