If you've tuned in to Saturday Night Live over the last few years, you're probably familiar with Bowen Yang, one of comedy's hottest names at the moment.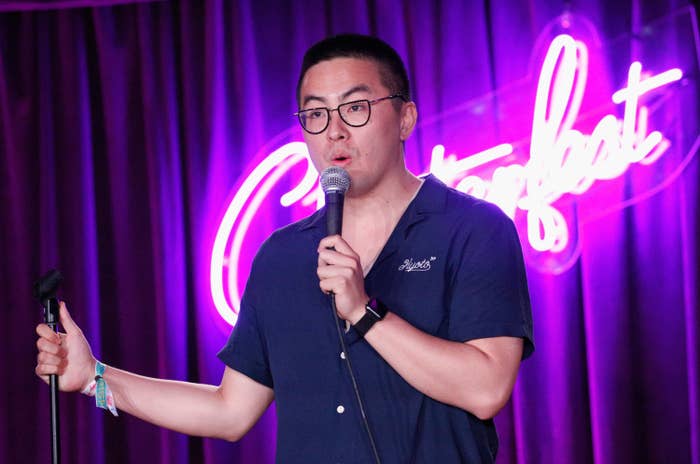 Although he hasn't been on SNL for very long, he's definitely made an impression.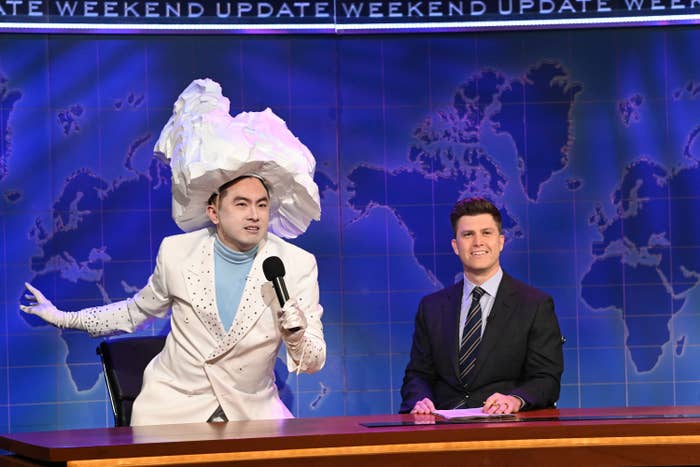 Even beyond Saturday Night Live, Bowen has been doing a lot of solid comedy work, including his sketches with Comedy Central, his pop culture podcast Las Culturistas, and his recurring role as Awkwafina's cousin on Awkwafina Is Nora From Queens.
In honor of his hilarious body of work, let's revisit some of his most iconic comedy moments!
1.
When he posted The Devil Wears Prada and Grey's Anatomy lip syncs on Twitter.
2.
When he passed out Pepcid AC to Asian guests at the Golden Globes so that they wouldn't get Asian flush.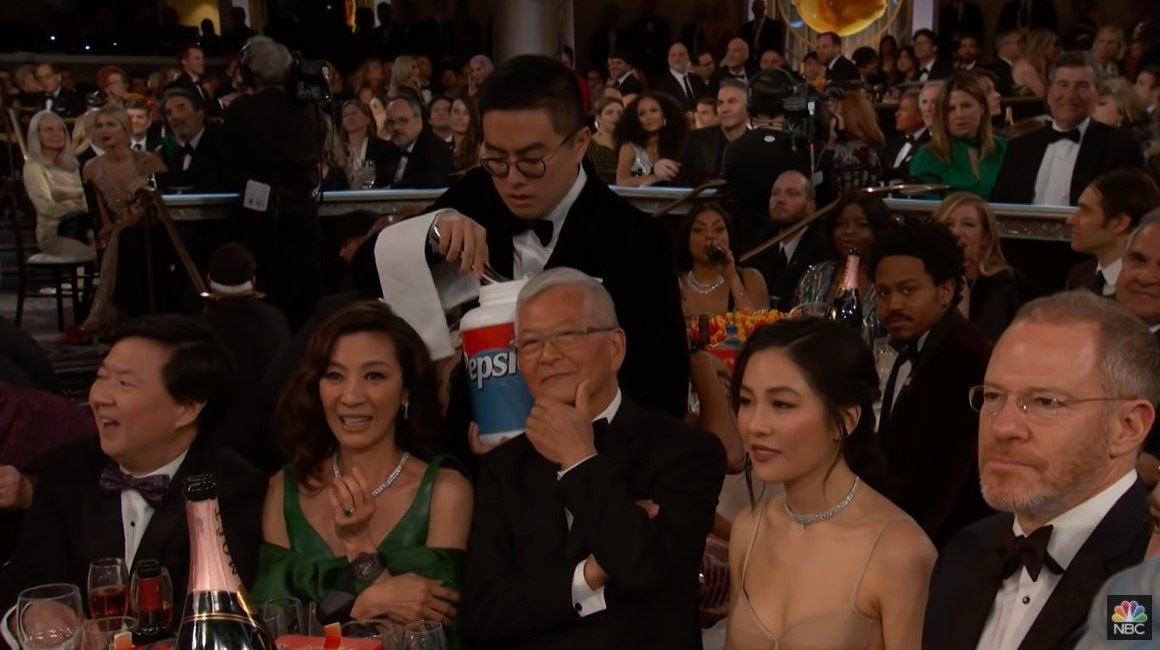 3.
When his character Edmund discovers his uncle's private parts on the 'gram on Awkwafina Is Nora From Queens.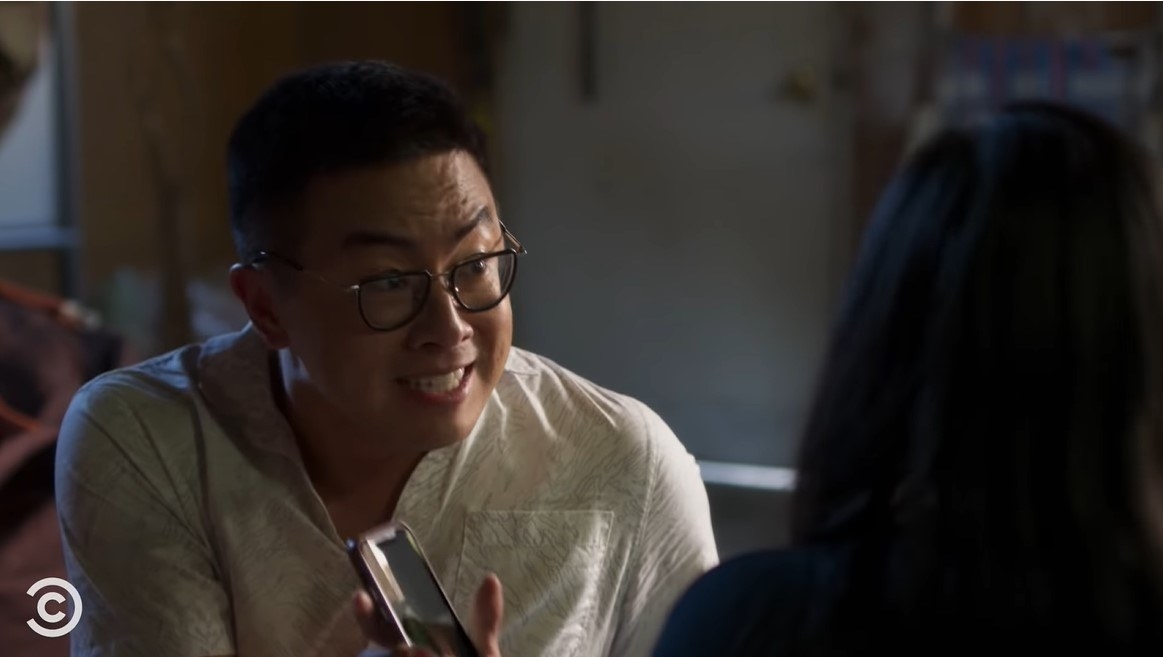 4.
When he portrayed Kim Jong Un on SNL and stole the show.
5.
When he discussed his rejected BTS-member aesthetic on 2 Dope Queens.
He offered some potential ways that allies could help.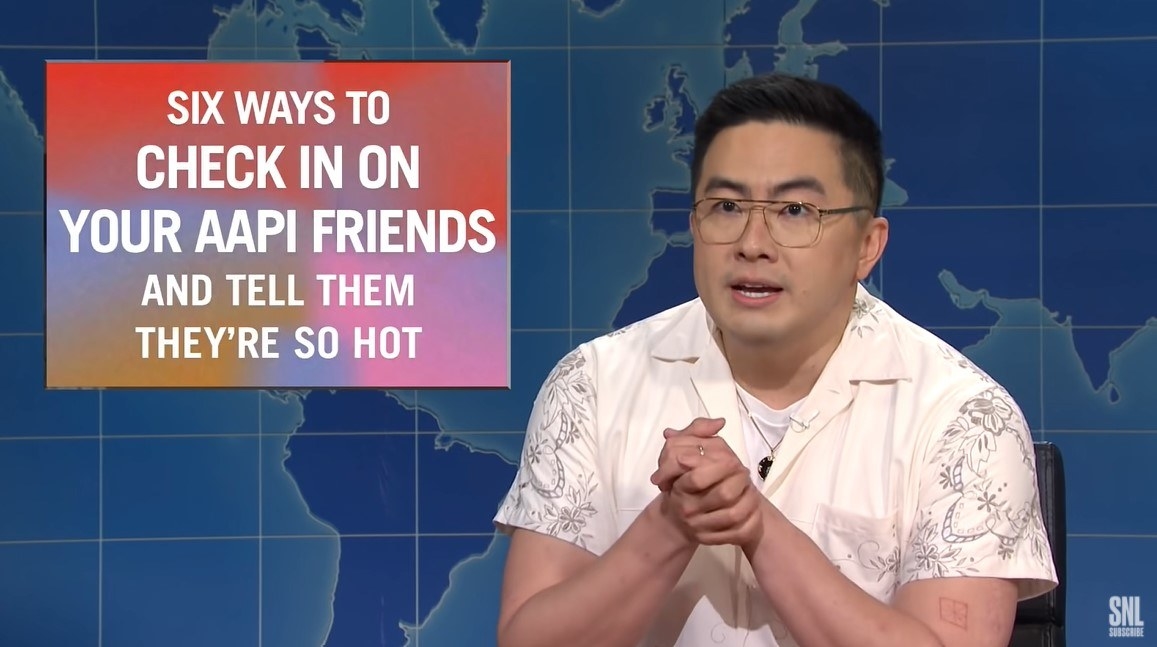 7.
When he was the iceberg that sank the Titanic on "Weekend Update."
8.
When he did this sexy military Christmas performance with Kristen Wiig and Dua Lipa.
9.
When he played Flint the SoulCycle instructor, who tried to motivate his class to cycle harder in a rather unconventional way.
10.
When he did an impression of Fran Lebowitz from Pretend It's a City on "Weekend Update."
11.
When his character Edmund introduces Nora's Elizabeth Holmes–inspired transformation on Awkwafina Is Nora From Queens.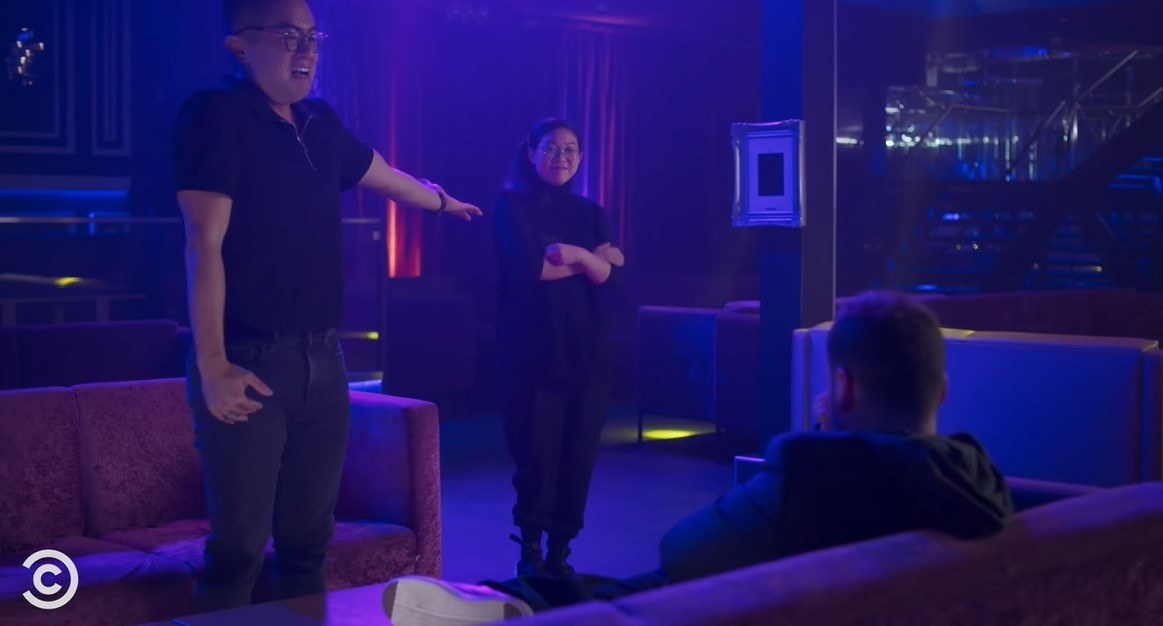 12.
And also when his character Edmund bawls over his failed app Scrubr following a disastrous Fyre Festival–like launch party.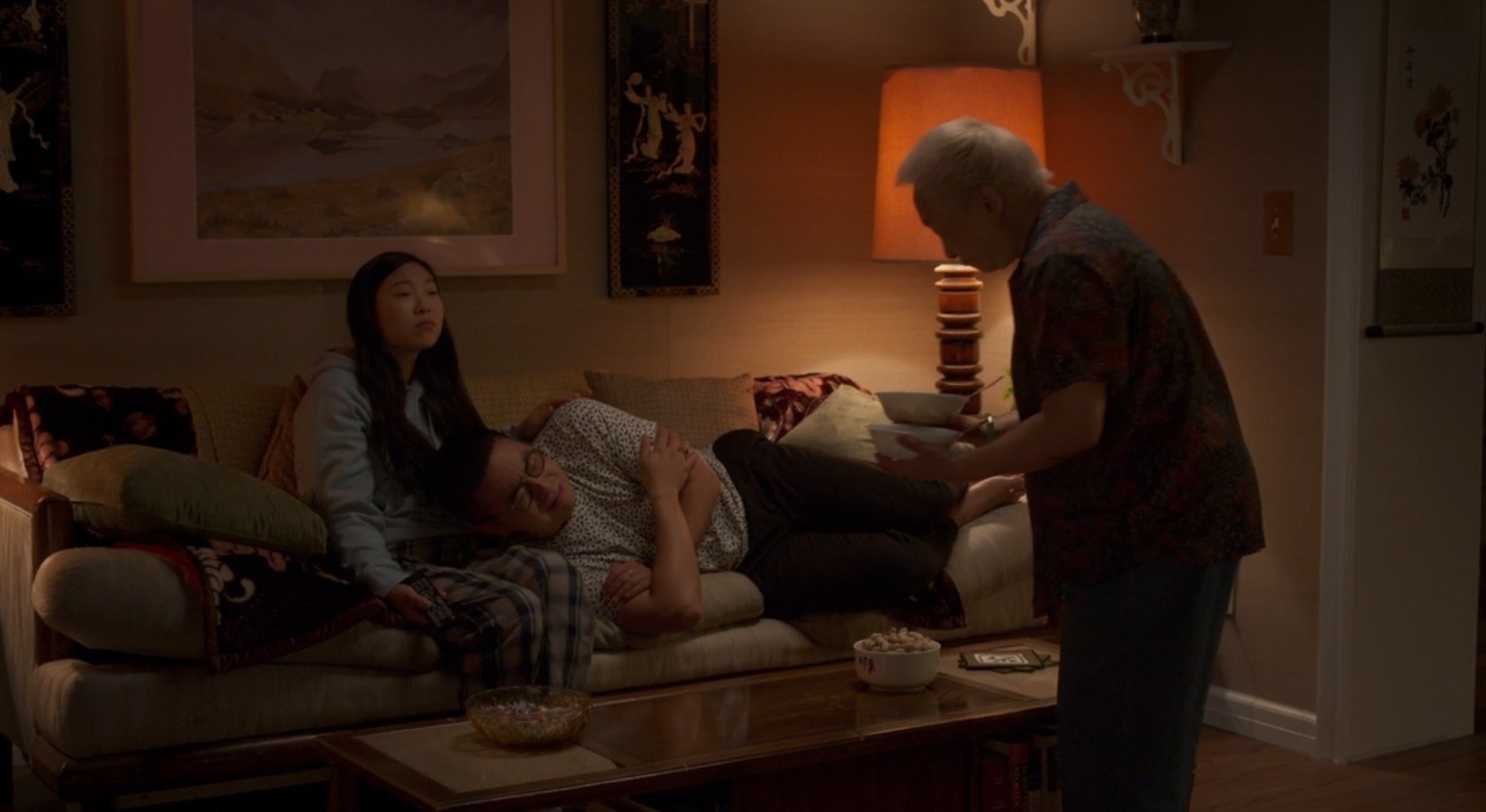 13.
When he played Mark Antony in a Comedy Central sketch about Cleopatra and Caesar.
"We're going to have group sex to celebrate the harvest."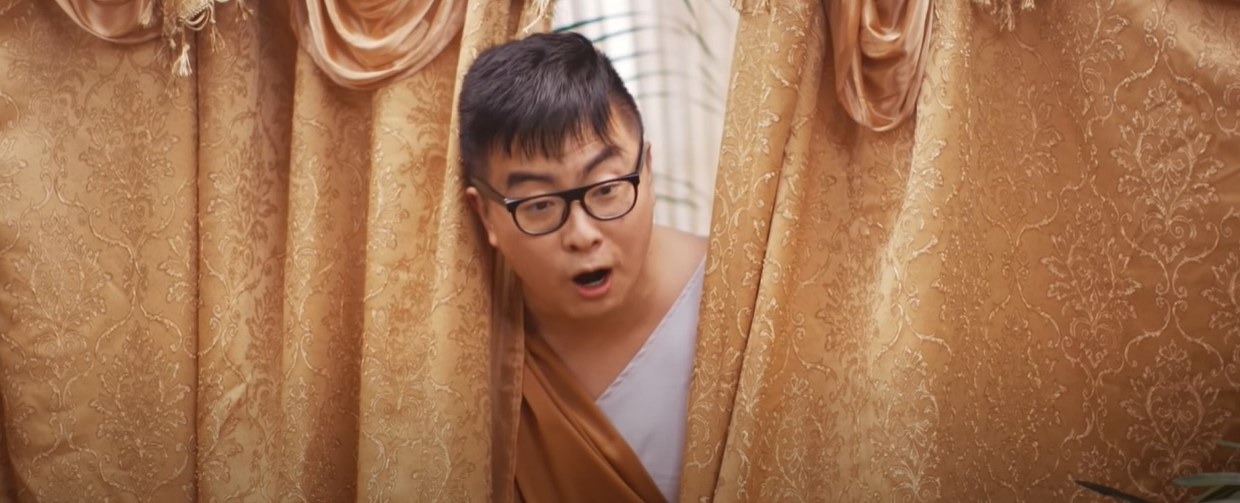 14.
When he portrayed Chen Biao commenting on TikTok on "Weekend Update."
15.
When he played French Canadian anchor Jean-Lawrence, or "John-Larry," in the "Bonjour-Hi" bit, with Kate McKinnon as Anne-Marie.
16.
When Christian Cowan recruited Bowen and his castmate Chloe Fineman to be in "A Fashion Thing" for New York Fashion Week.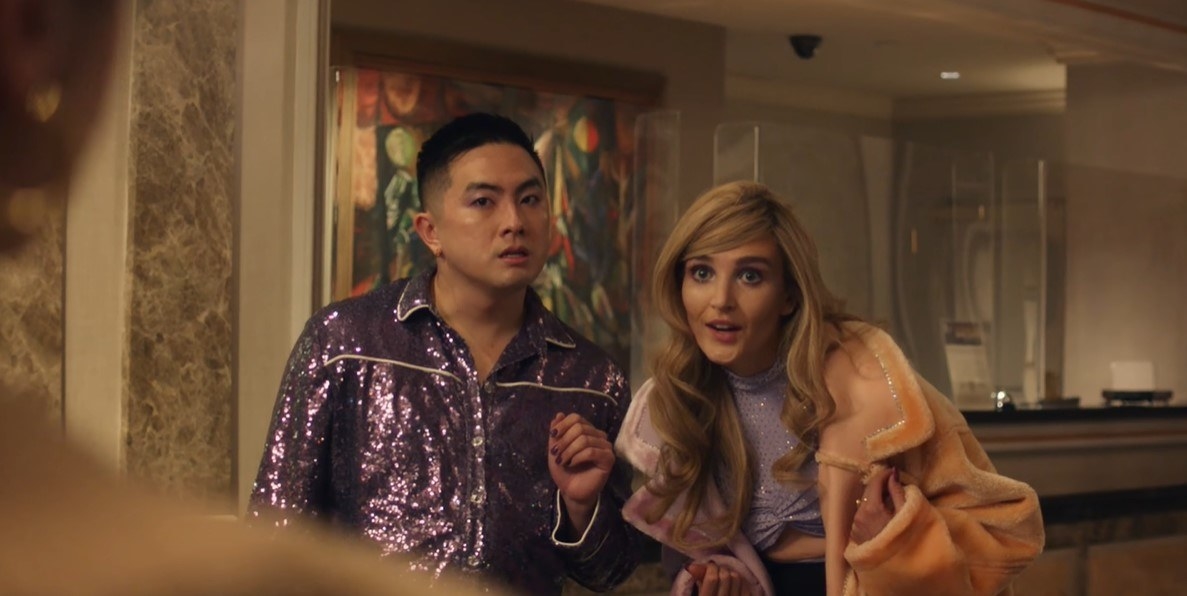 What's your favorite Bowen Yang bit? Drop it in the comments below!