Throughout the series, we see the wonderful Sandra Oh in power blazers, crisp dress shirts, and, of course, her signature gray duffle coat. Ahead, we've rounded up her best outfits and break down how they highlight her character's development throughout the show!
1.
Sandra Oh in a double-breasted blazer means BUSINESS.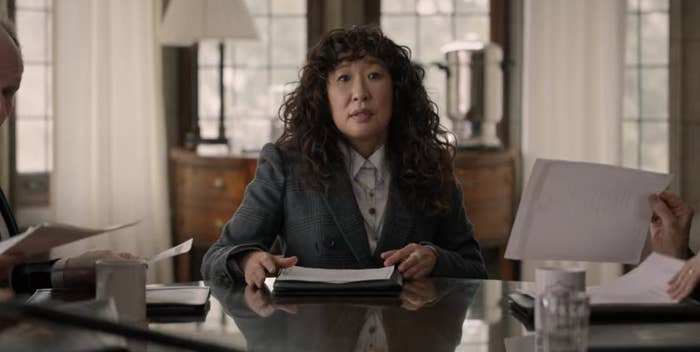 2.
This is really the same fit sans the power blazer, but the pointed collars on the crisp white dress and high-waisted tan bottom are incredibly smart-looking!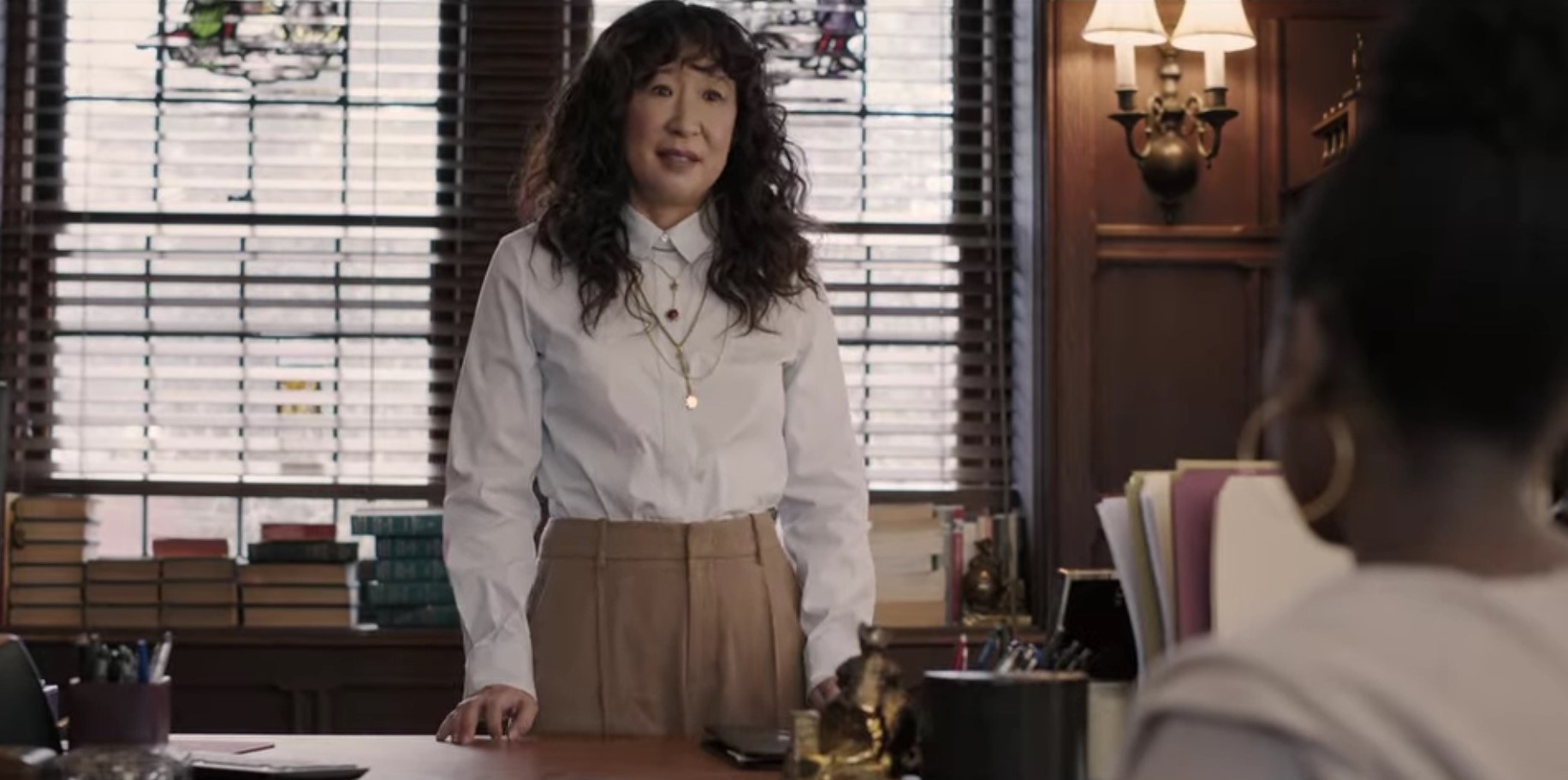 3.
A greige Fair Isle sweater is a basic in the best way!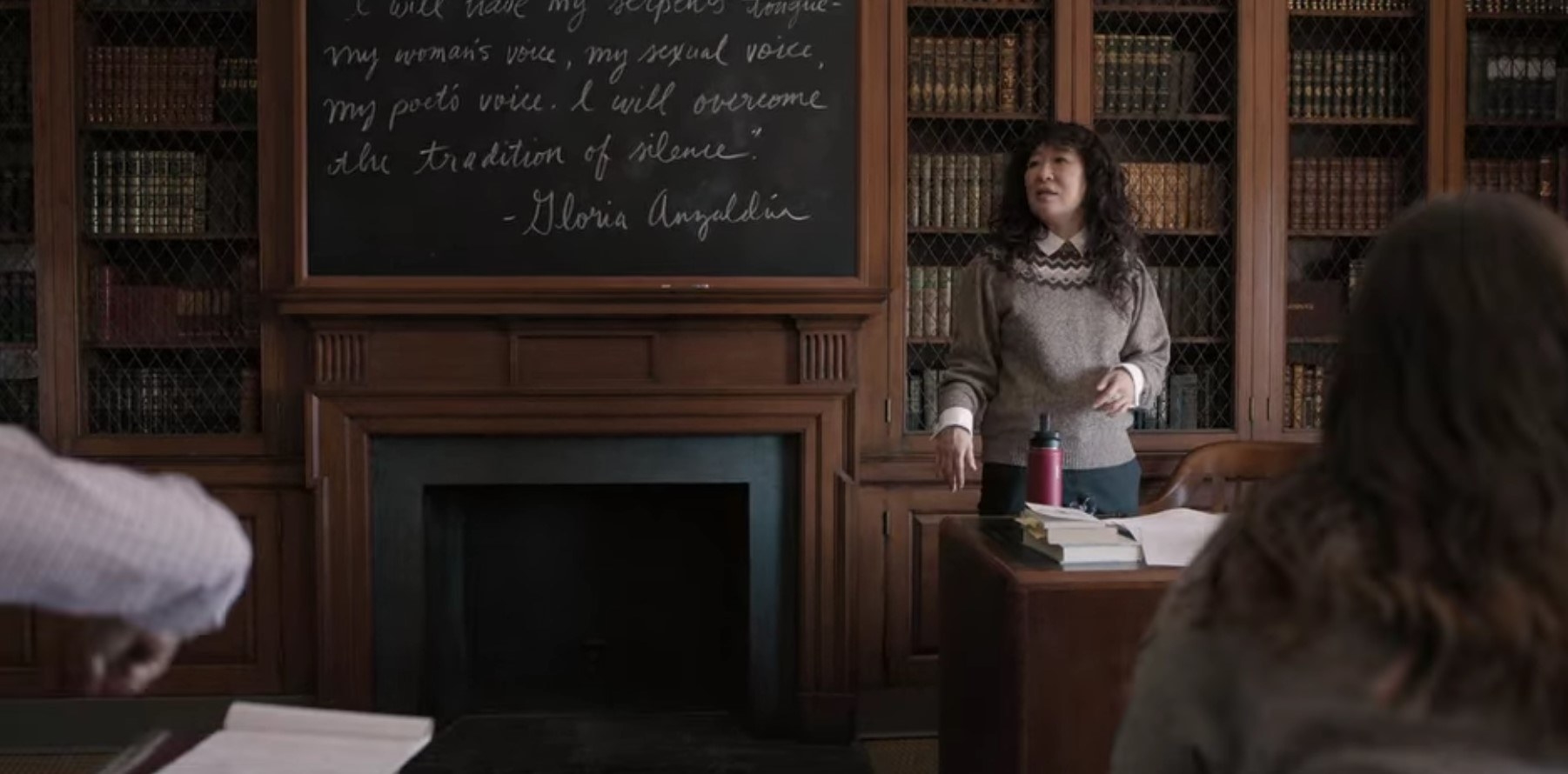 4.
Again, it's the same outfit, but with Ji-Yoon's go-to gray wool duffle coat.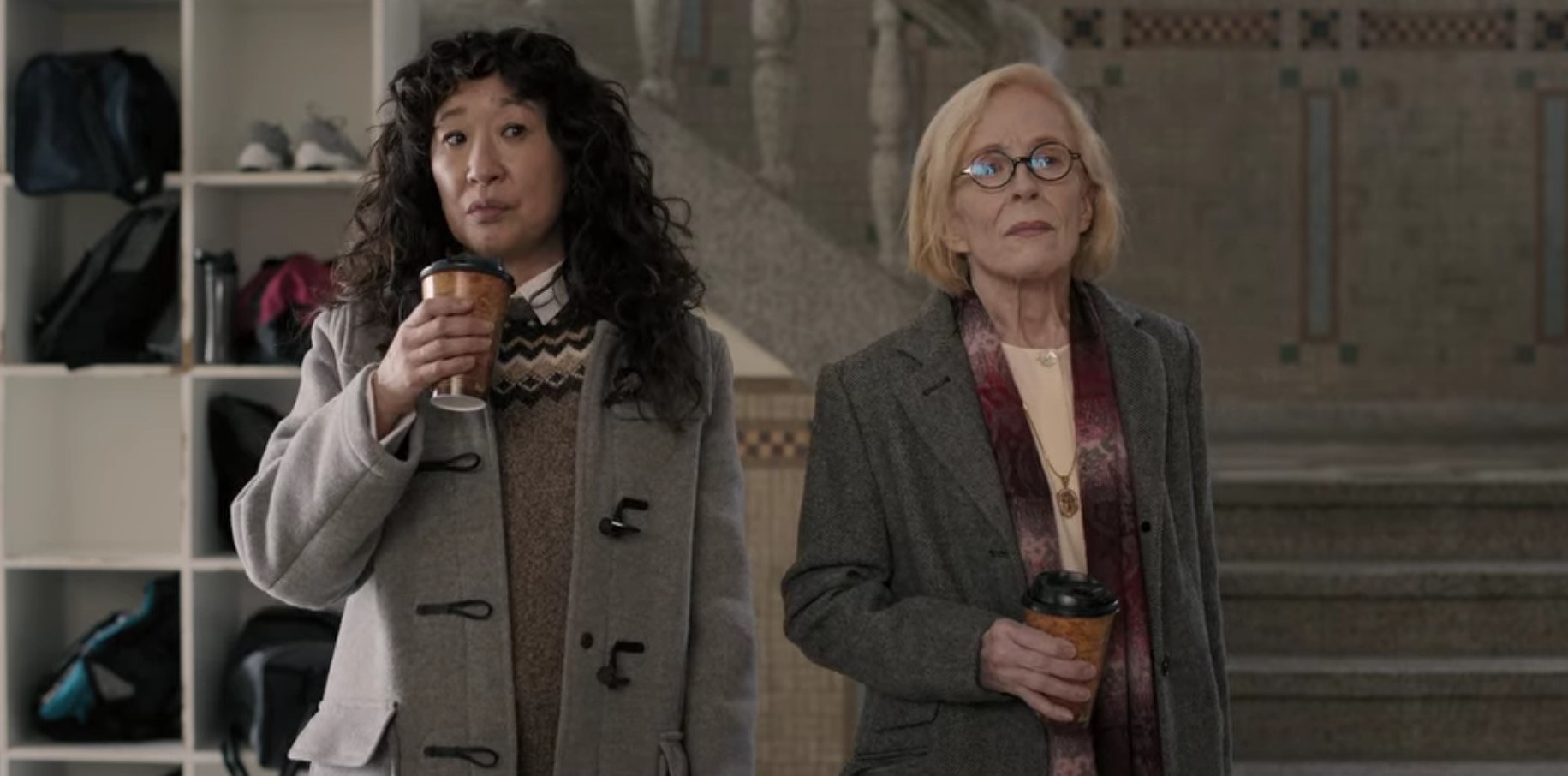 5.
The only time Ji-Yoon really dresses up is when she wears this smocked, mock-neck red shirt with sleek black pants and some dangly earrings.
Same fit, but her iconic mane is down, and it suits the look so well!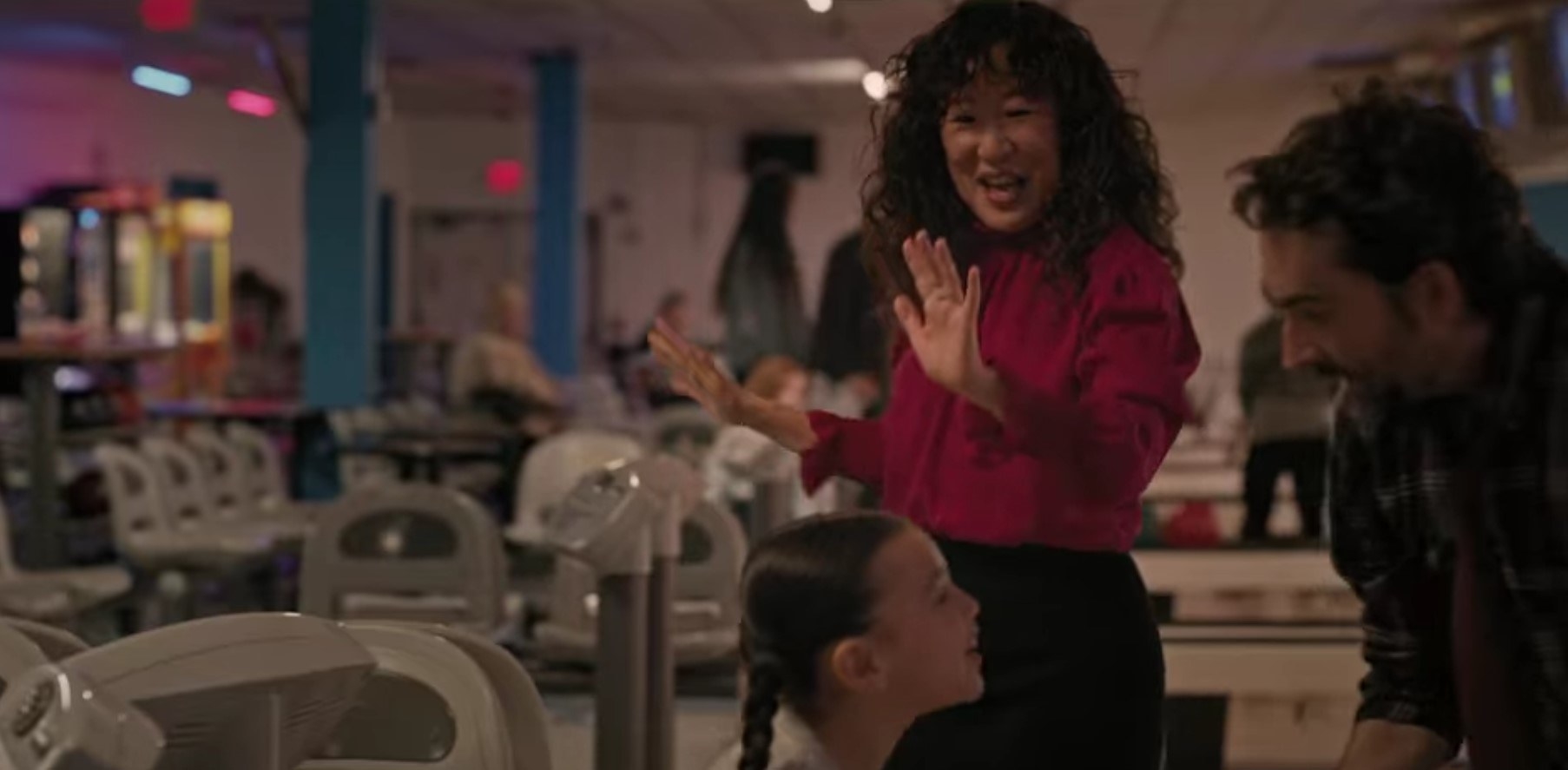 6.
This understated charcoal sweater adds texture to her look, but also has an austere vibe that lets us know that something's about to go down...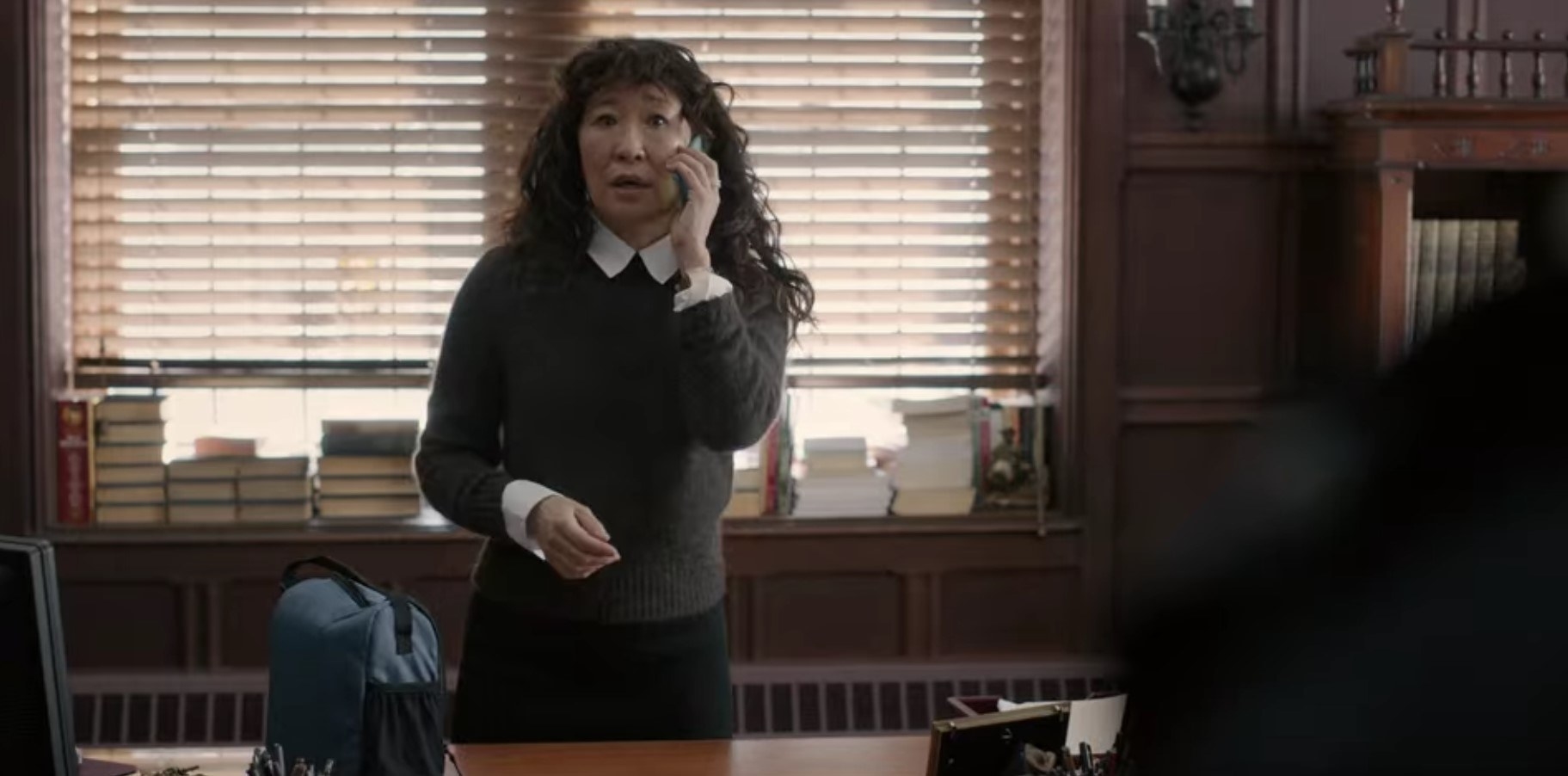 7.
This fitted black suit that just screams that she's going to be the bearer of bad news for Bill.
Now here she is with it in the gray coat!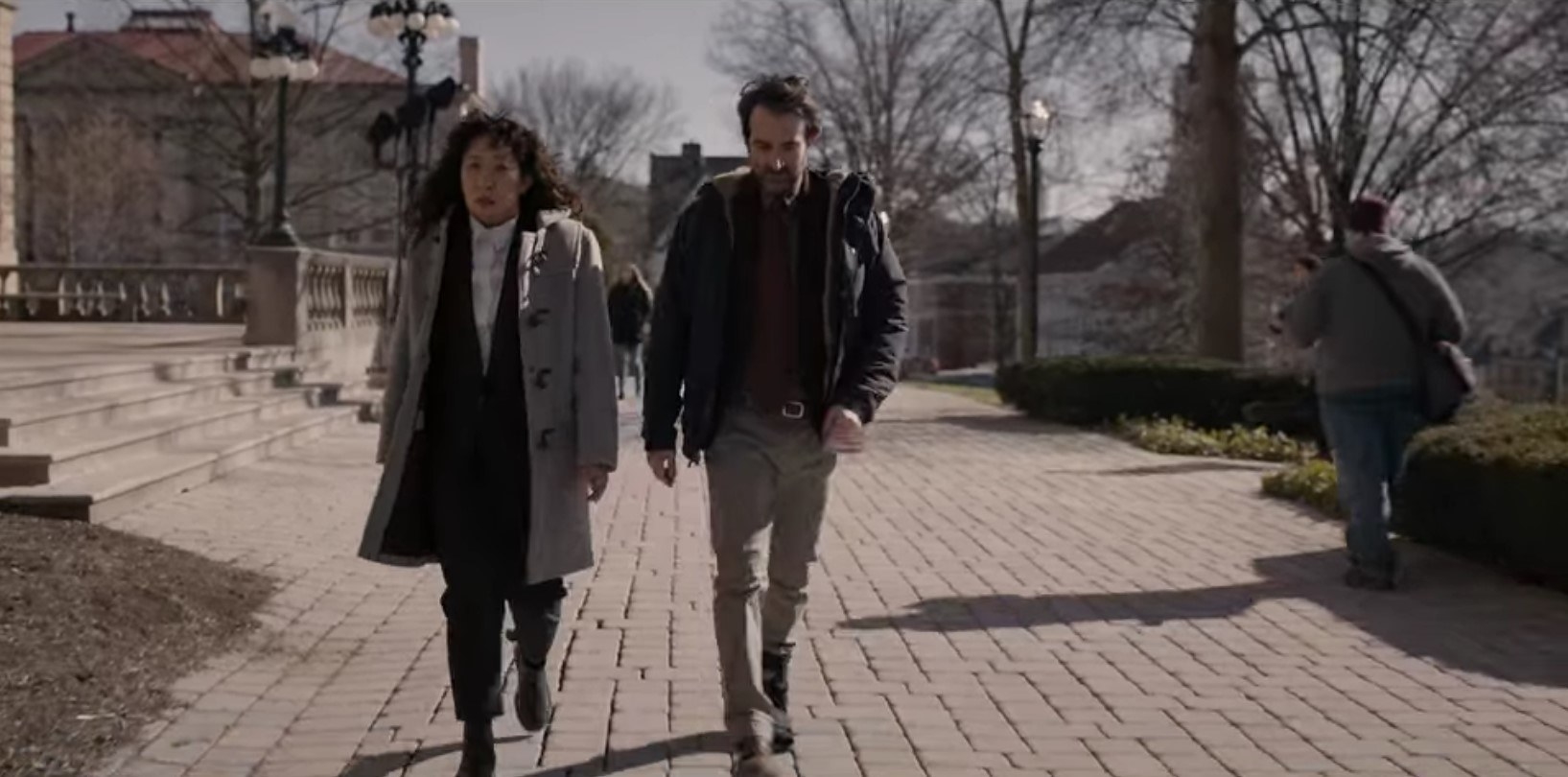 8.
Let's appreciate this very rare moment where Ji-Yoon sports color.
9.
This power blazer and black V-neck situation feels very true to Ji-Yoon's wardrobe.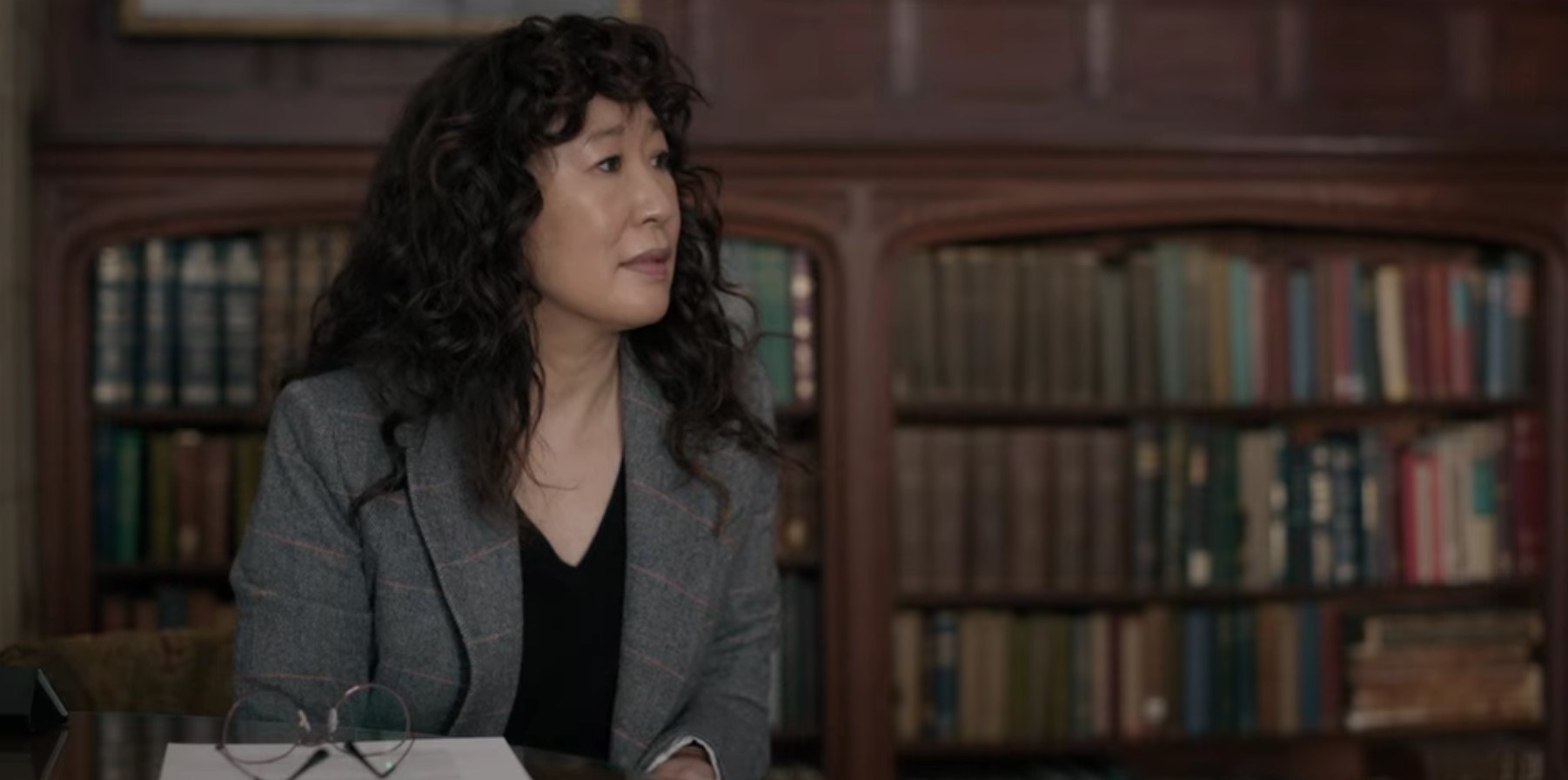 Here's a closer look as she's trying to talk reason with David Duchovny.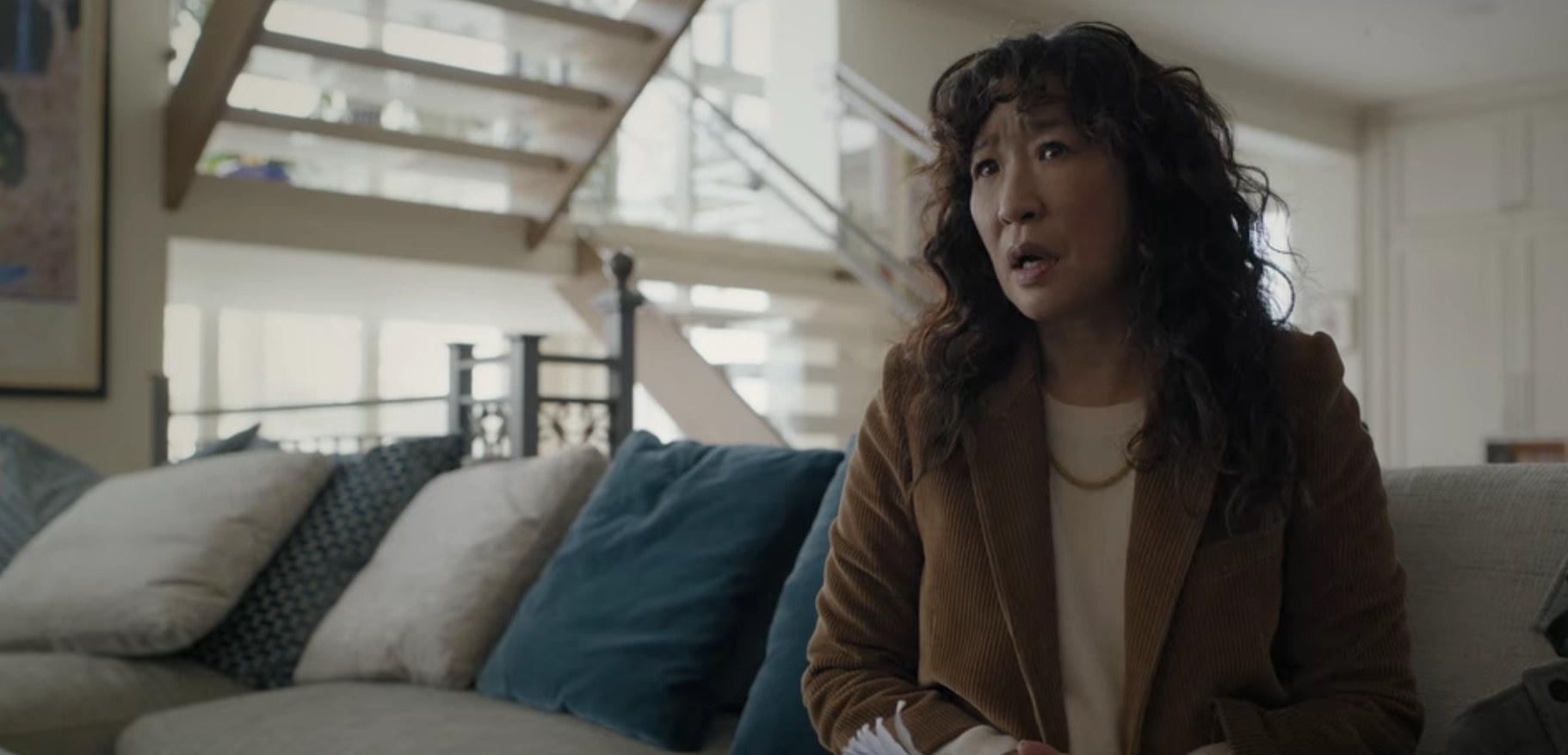 11.
A simple black tee is a staple, and you can definitely dress it up with shiny accessories like Ji-Yoon over here!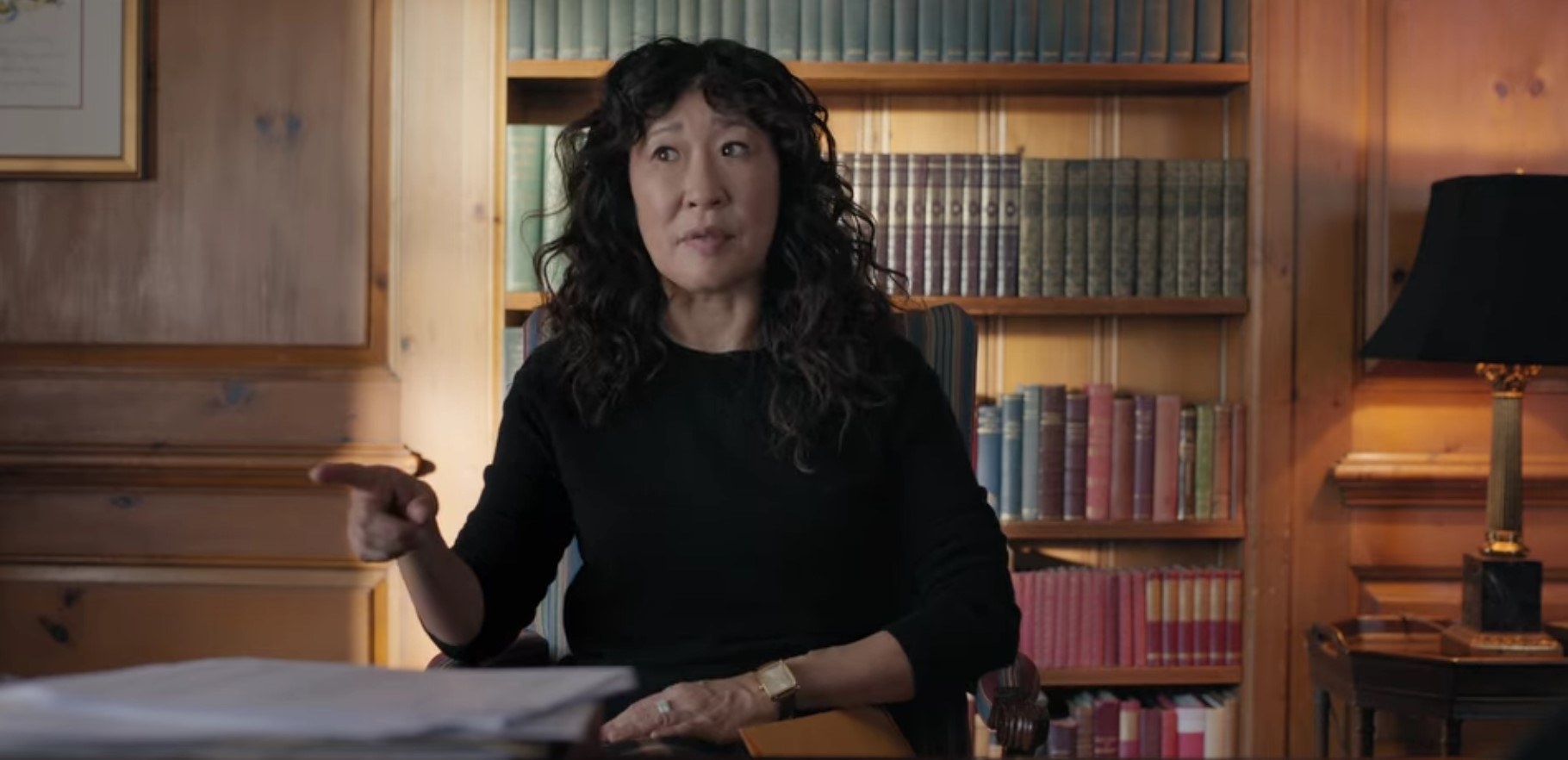 12.
The black shirt paired with the plaid skirt and tan Chelsea boots is such a collegiate look.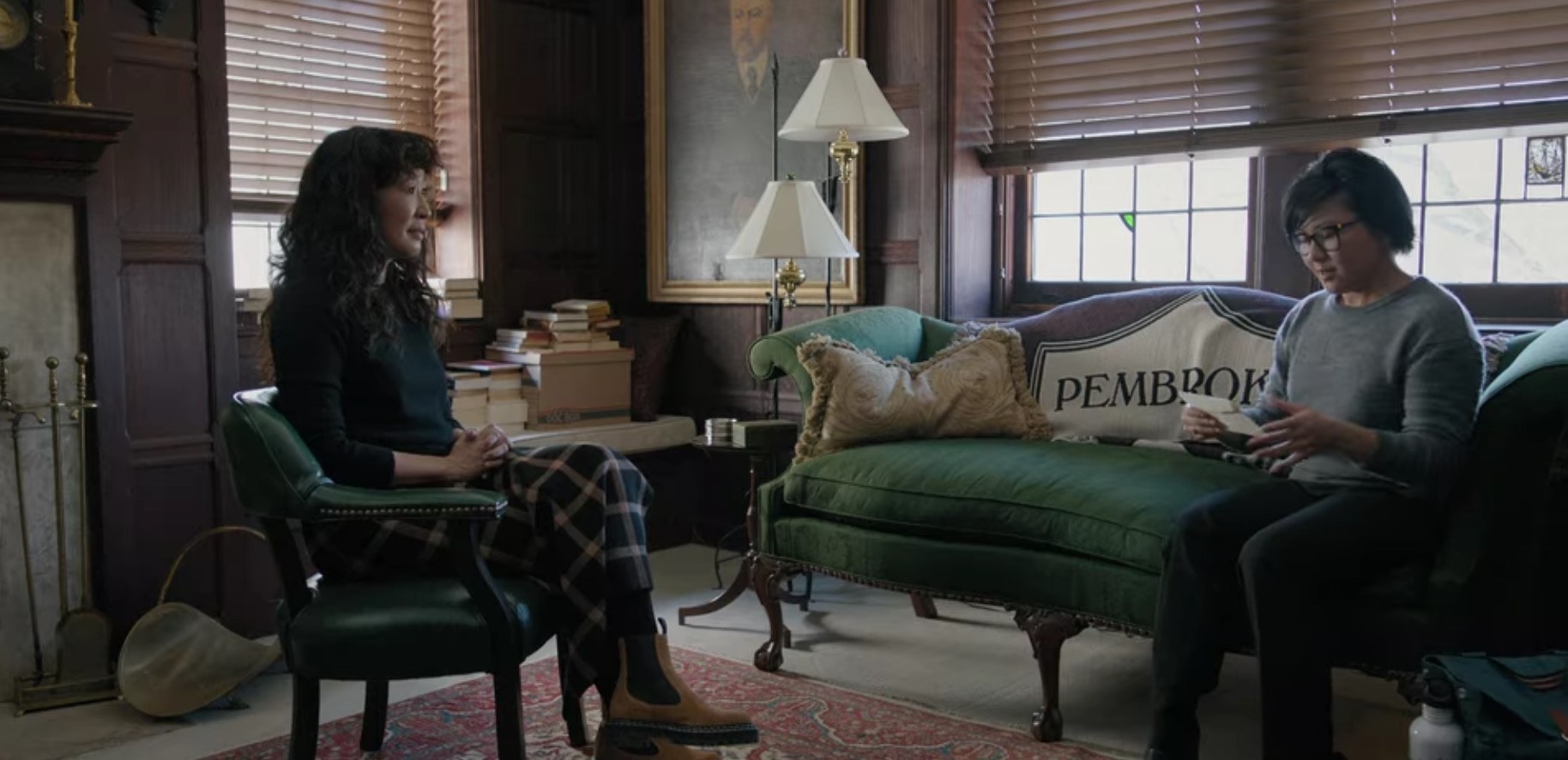 13.
The red boatneck tee here almost feels like a symbol, like Ji-Yoon knows that the jig is up and she no longer wants to kiss up to the Pembroke administration.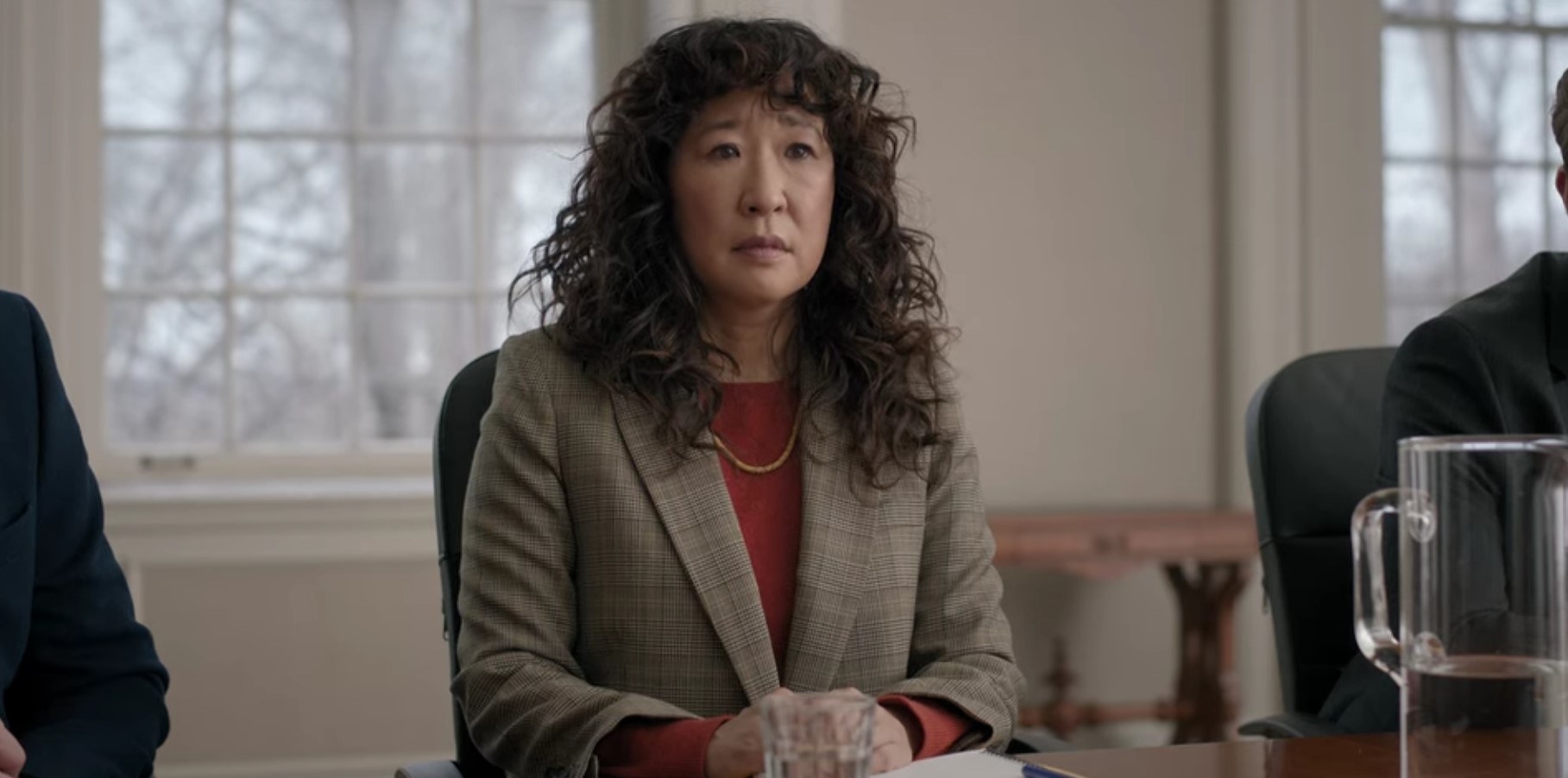 14.
When she's no longer the chair, Ji-Yoon adopts a much more relaxed style that suits her warm and idiosyncratic personality.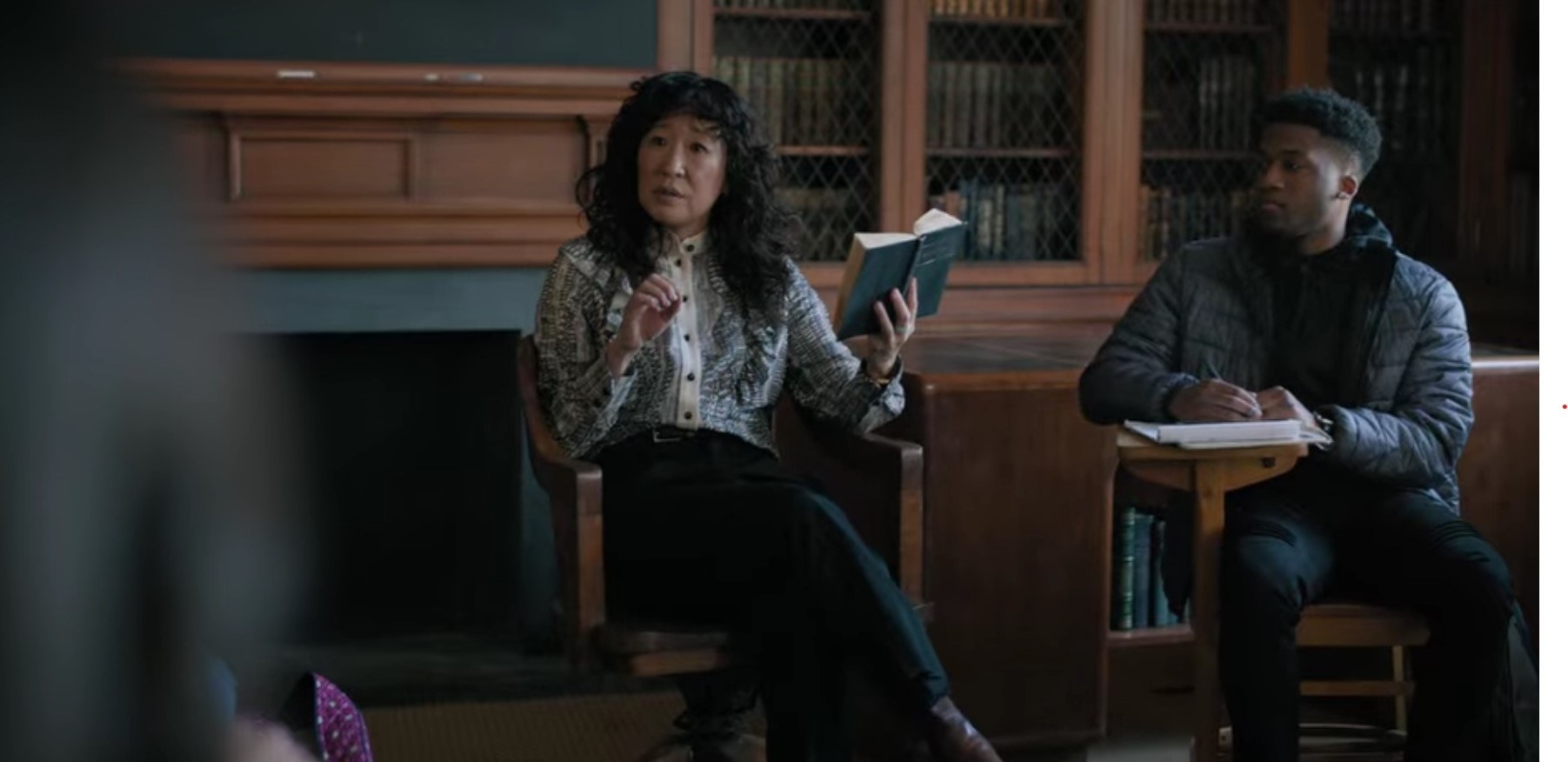 You wouldn't really spot her wearing loose, patterned clothes early on in the show!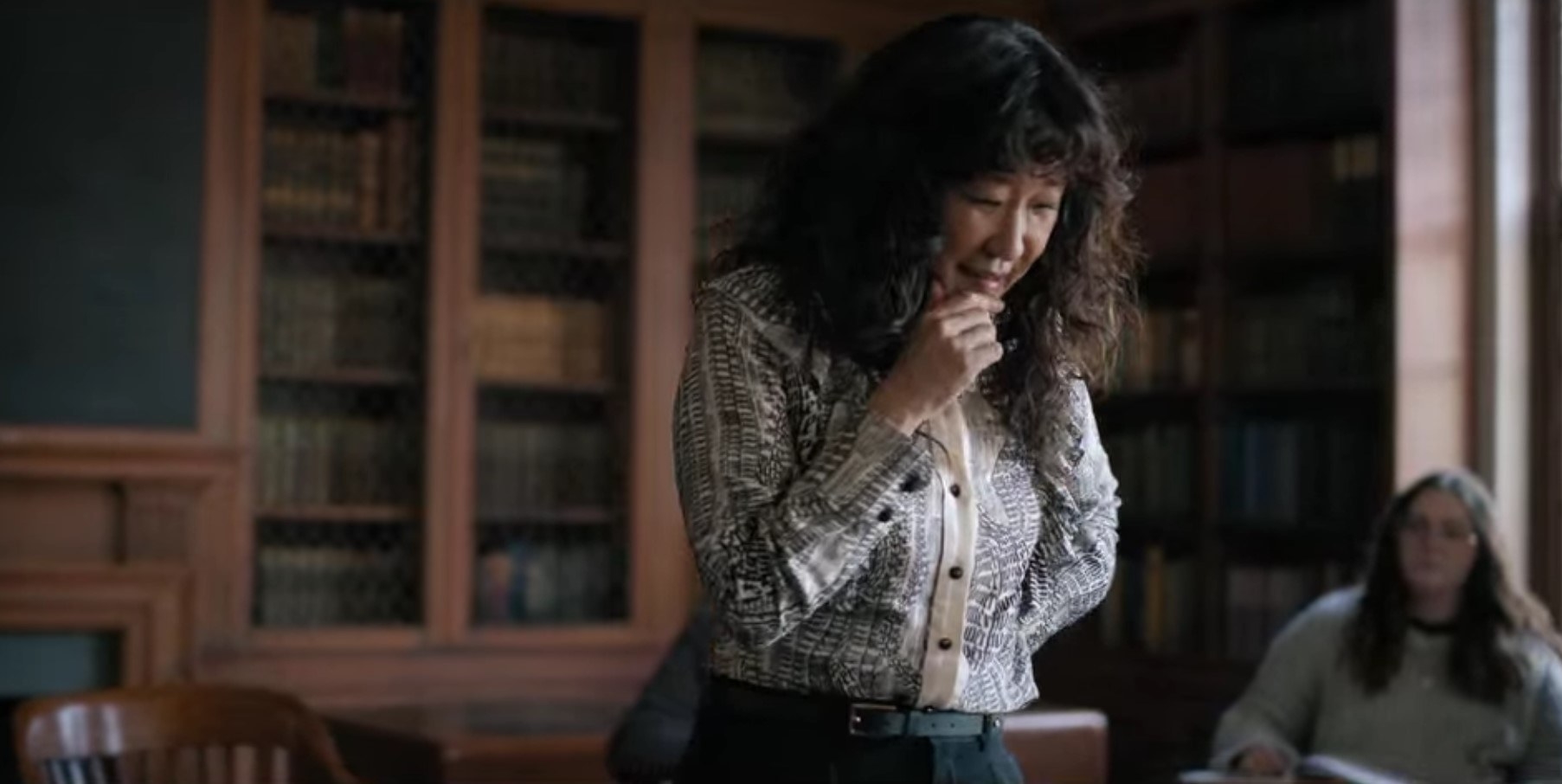 15.
And here's an understated fit to end the show on — her signature gray coat, a striped, textured scarf, and bam, a pop of red with her maroon pants!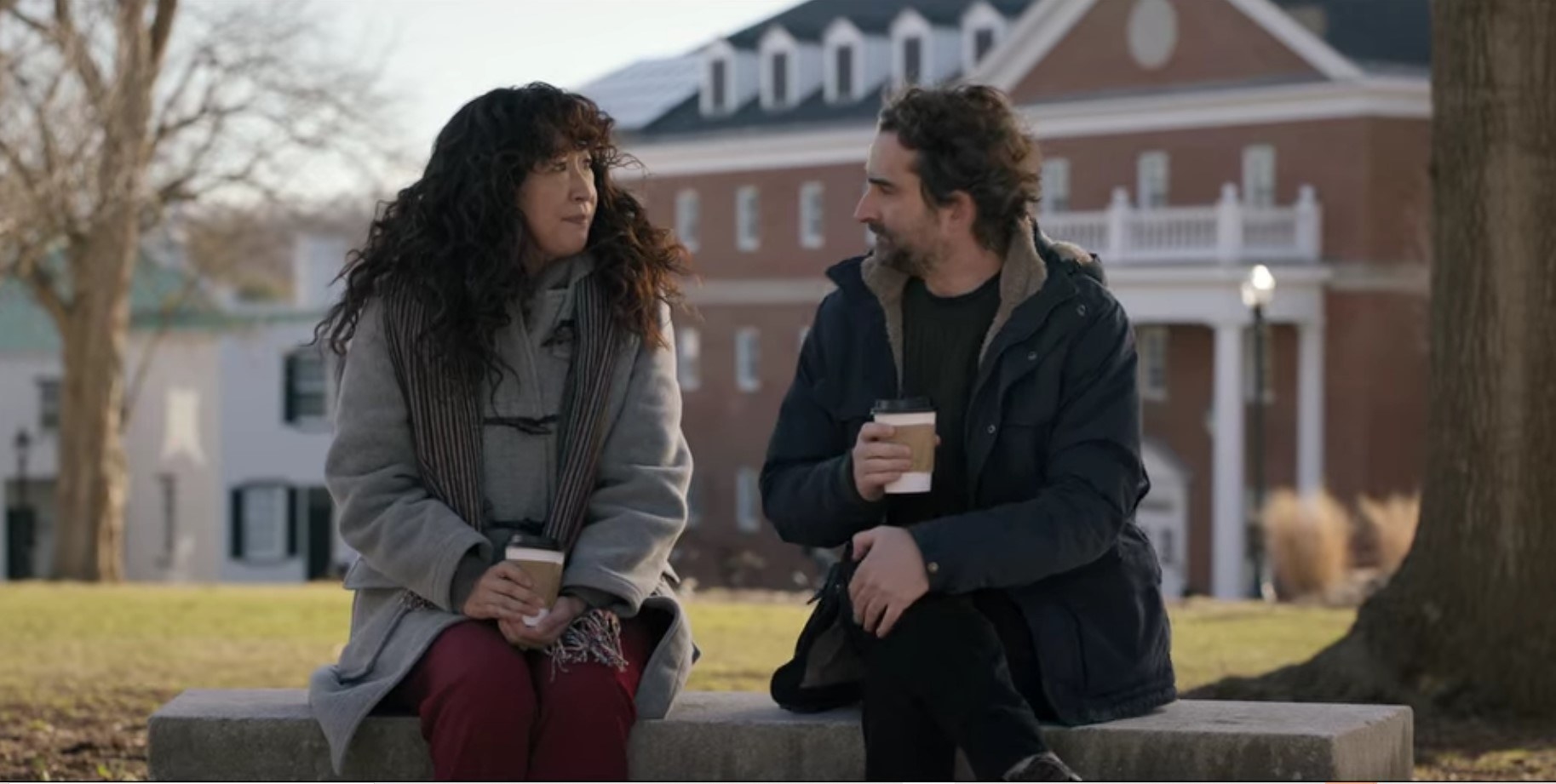 What was your favorite fit from The Chair? Let us know in the comments below!