Last night, Priyanka Chopra won the Favourite Dramatic TV Actress award for her role in Quantico at the People's Choice Awards.
The pictures from the award ceremony tell a beautiful story and I'm here to tell you about it.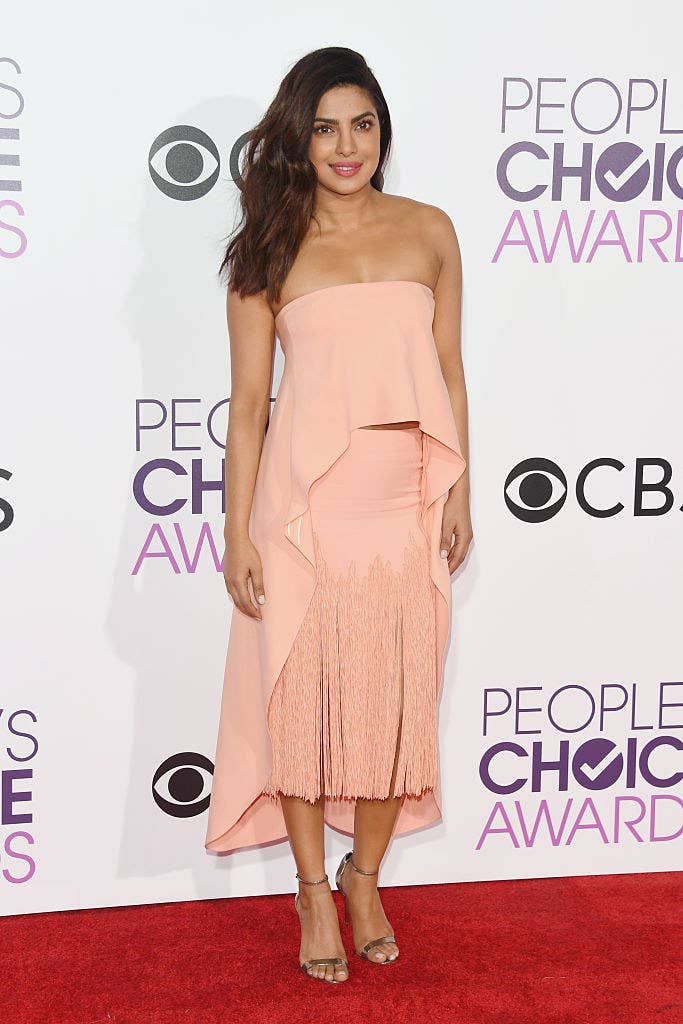 Priyanka attended the award show with her mom, Madhu Chopra, and her manager and close friend, Anjula Acharia. The ladies sat in anticipation, waiting for the winner to be announced for the category Priyanka was nominated in.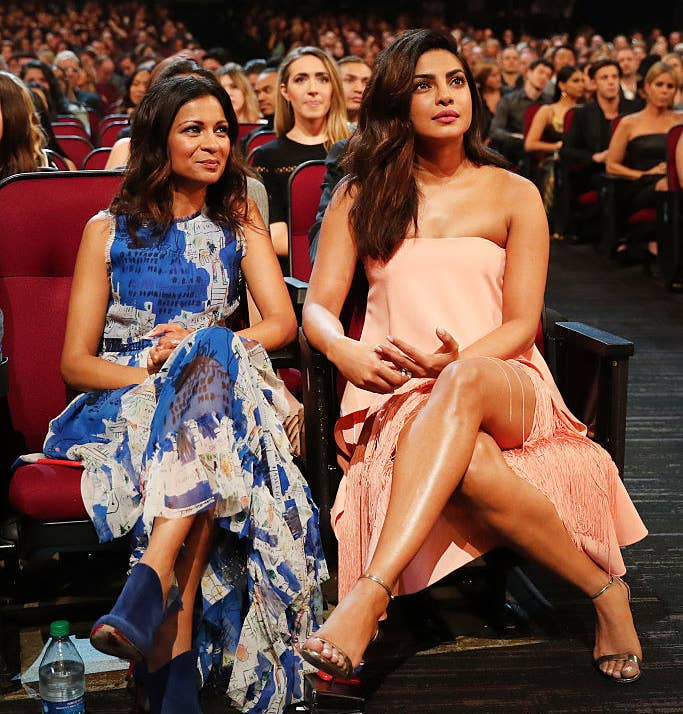 And when it was revealed that Priyanka has won her second People's Choice award, they could barely contain their glee.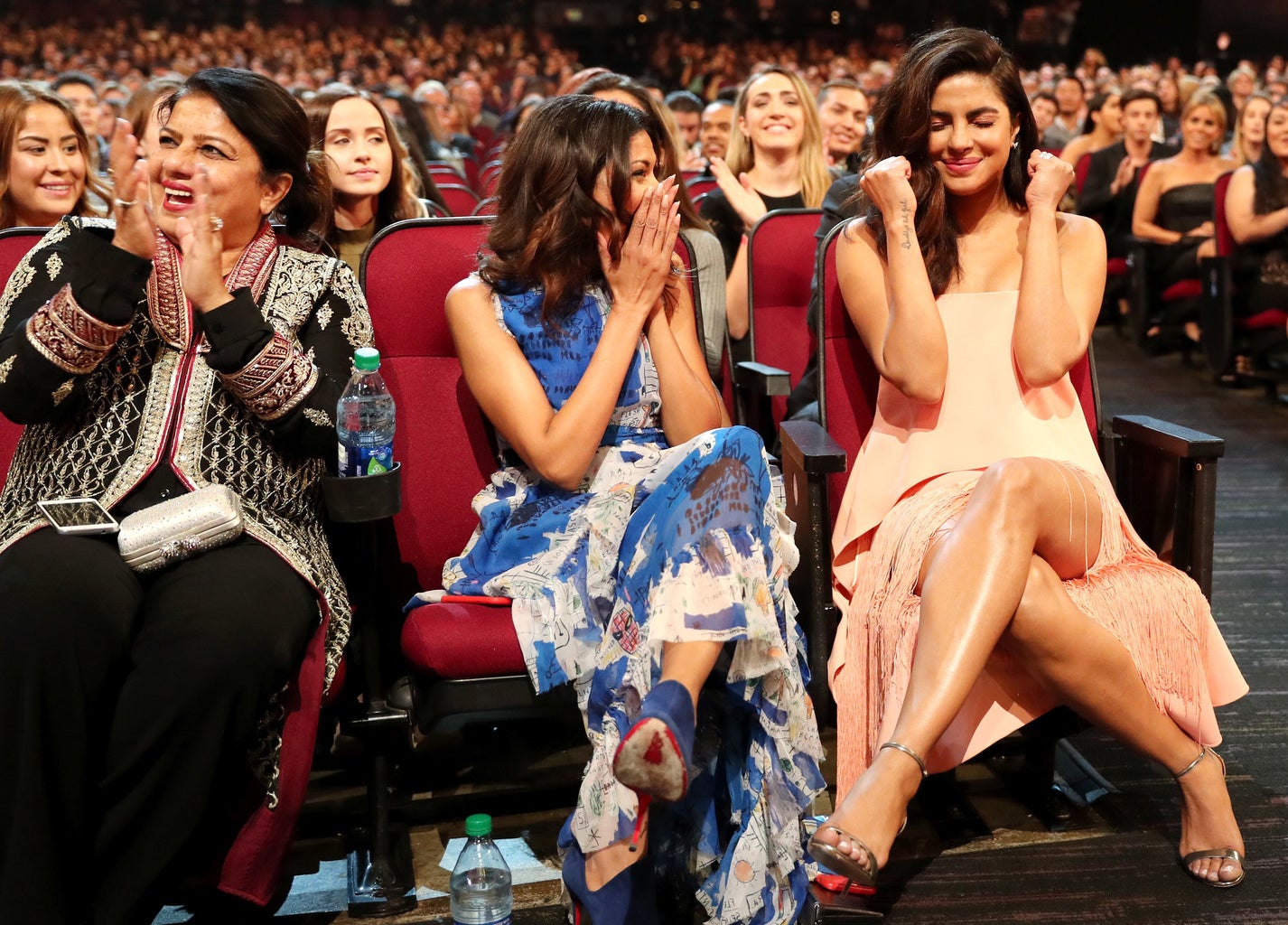 Priyanka, fully aware of her slayage, had the cutest reaction.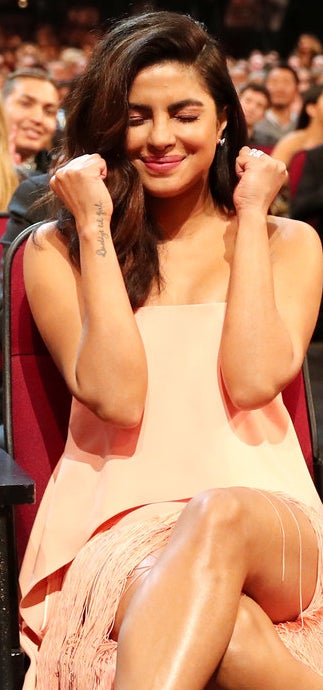 And her manager was over the moon.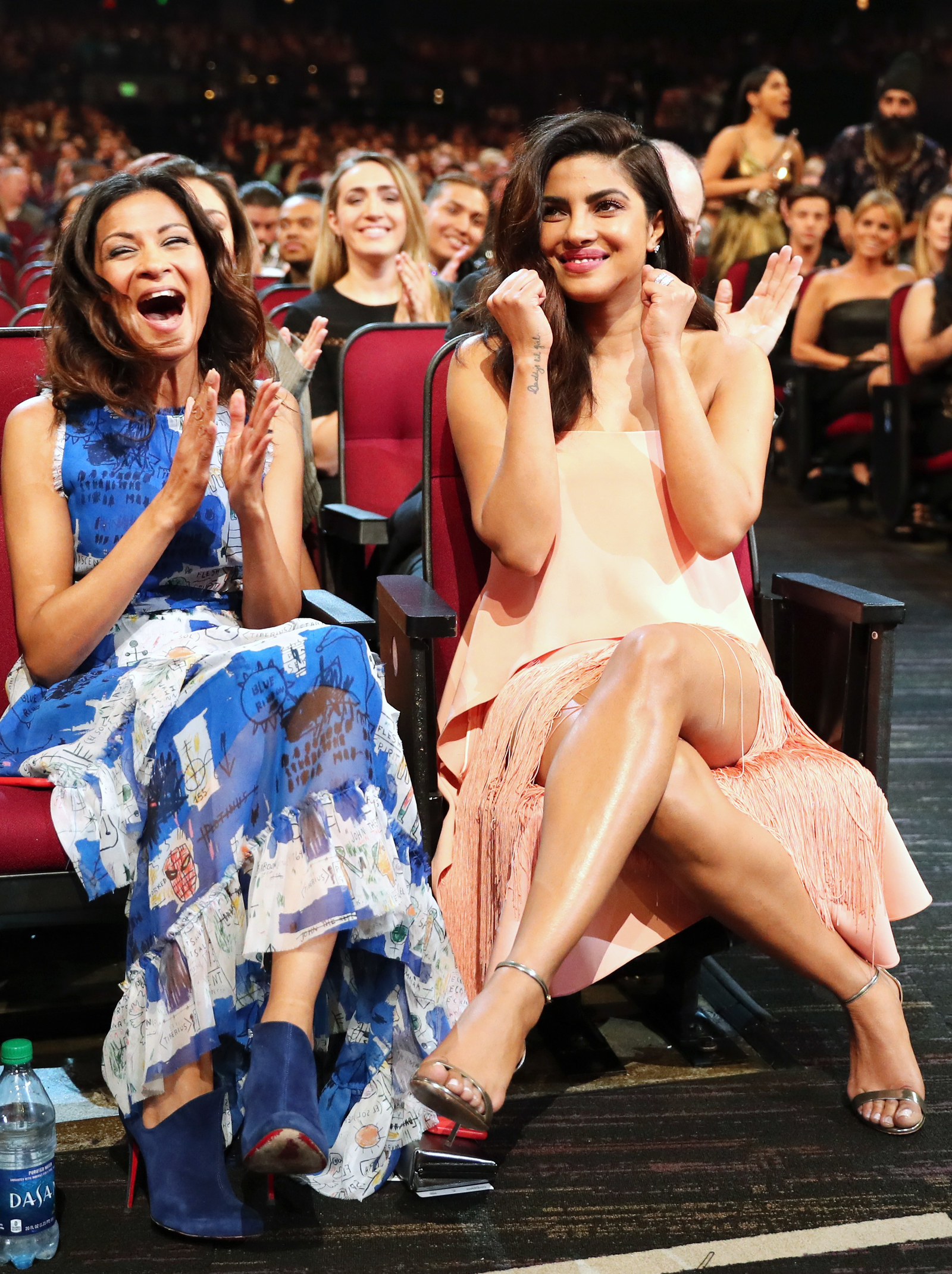 She looked at her BFF and had the purest "babe, you killed it!" reaction to her victory.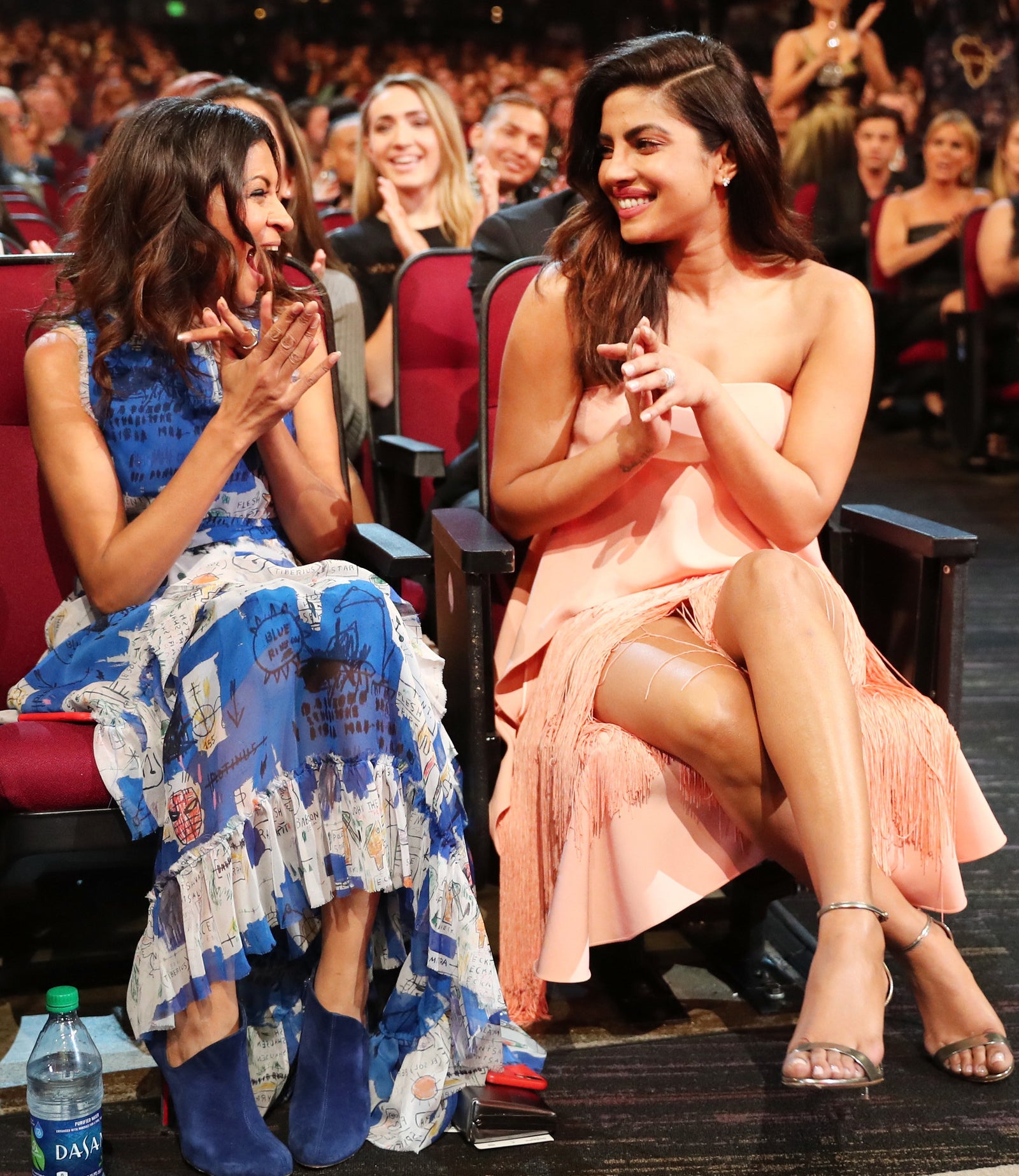 They went in for a quick hug as Priyanka's mom looked on proudly.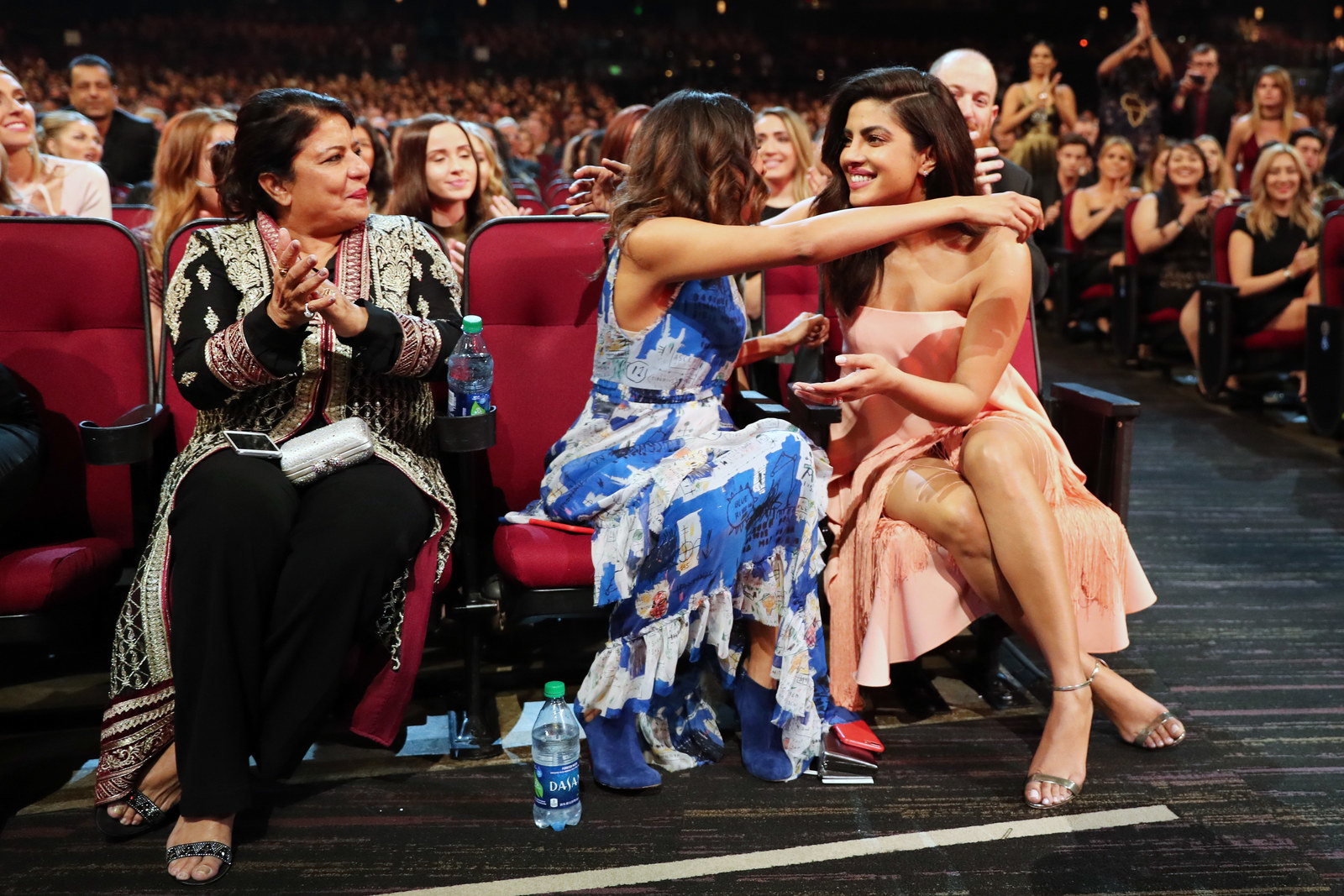 And she snuck in a hug with her mom as well.
Priyanka then picked up her award.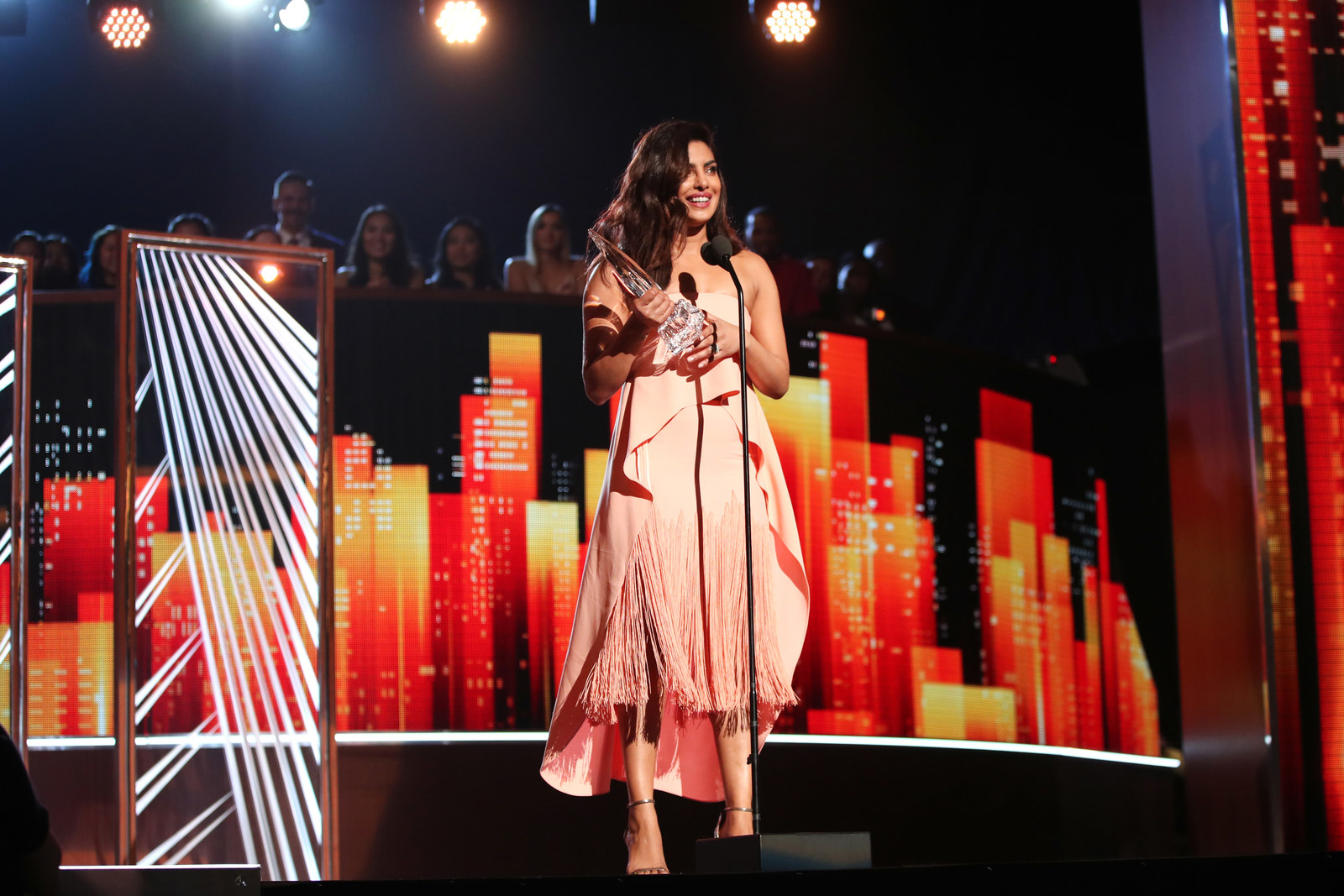 Fellow desi girl Lilly Singh a.k.a. IISuperwomanII was the first person in the audience to stand up and cheer for Priyanka.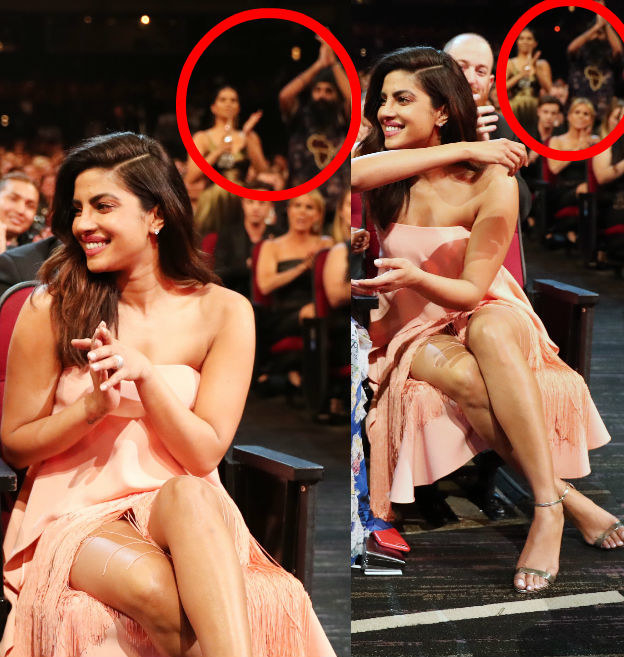 And Dwayne Johnson also applauded his Baywatch co-star's PCA win like a real trooper.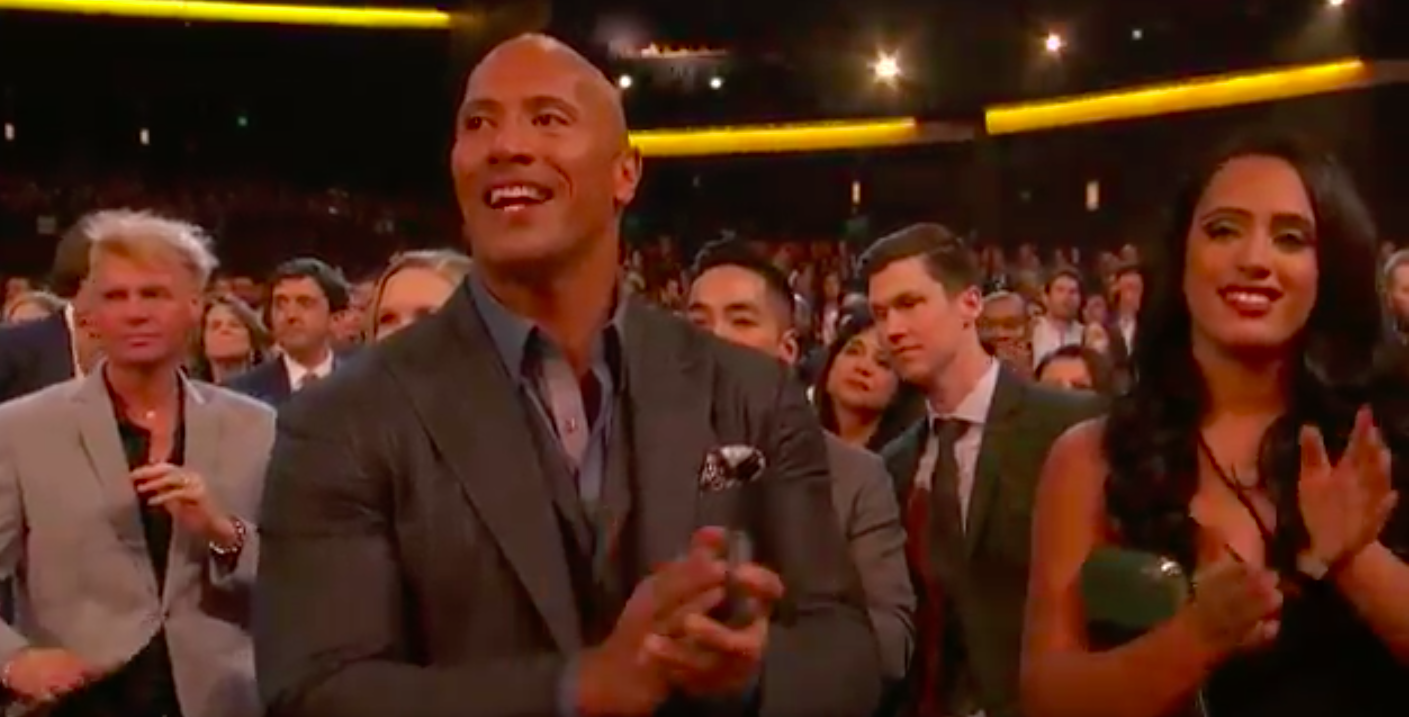 On stage, PC gave the cutest acceptance speech.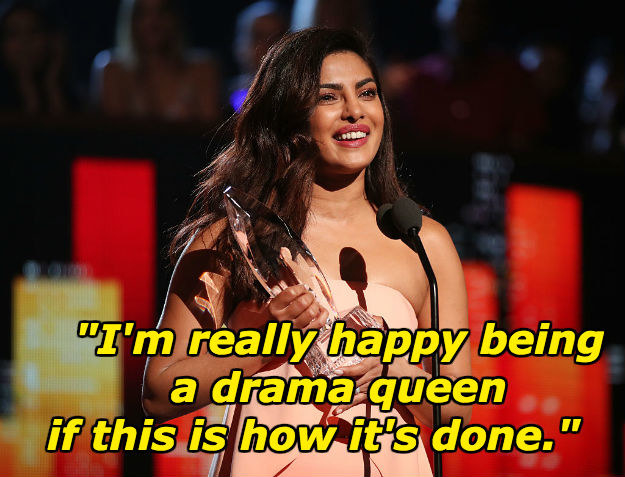 She also referenced her recent on-set injury gave all her fans a bit of a scare.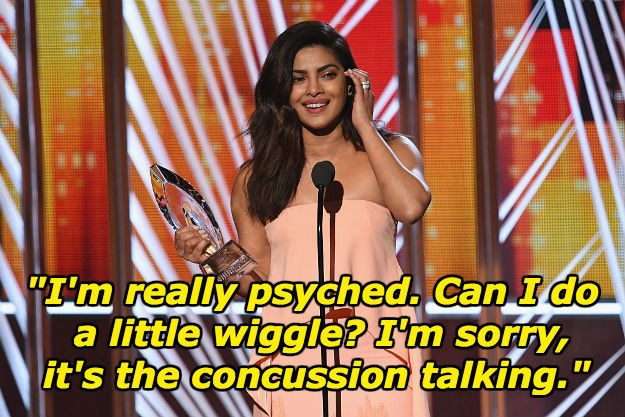 And right before taking her award home, Priyanka did a little wiggle on the red carpet, just like she wanted.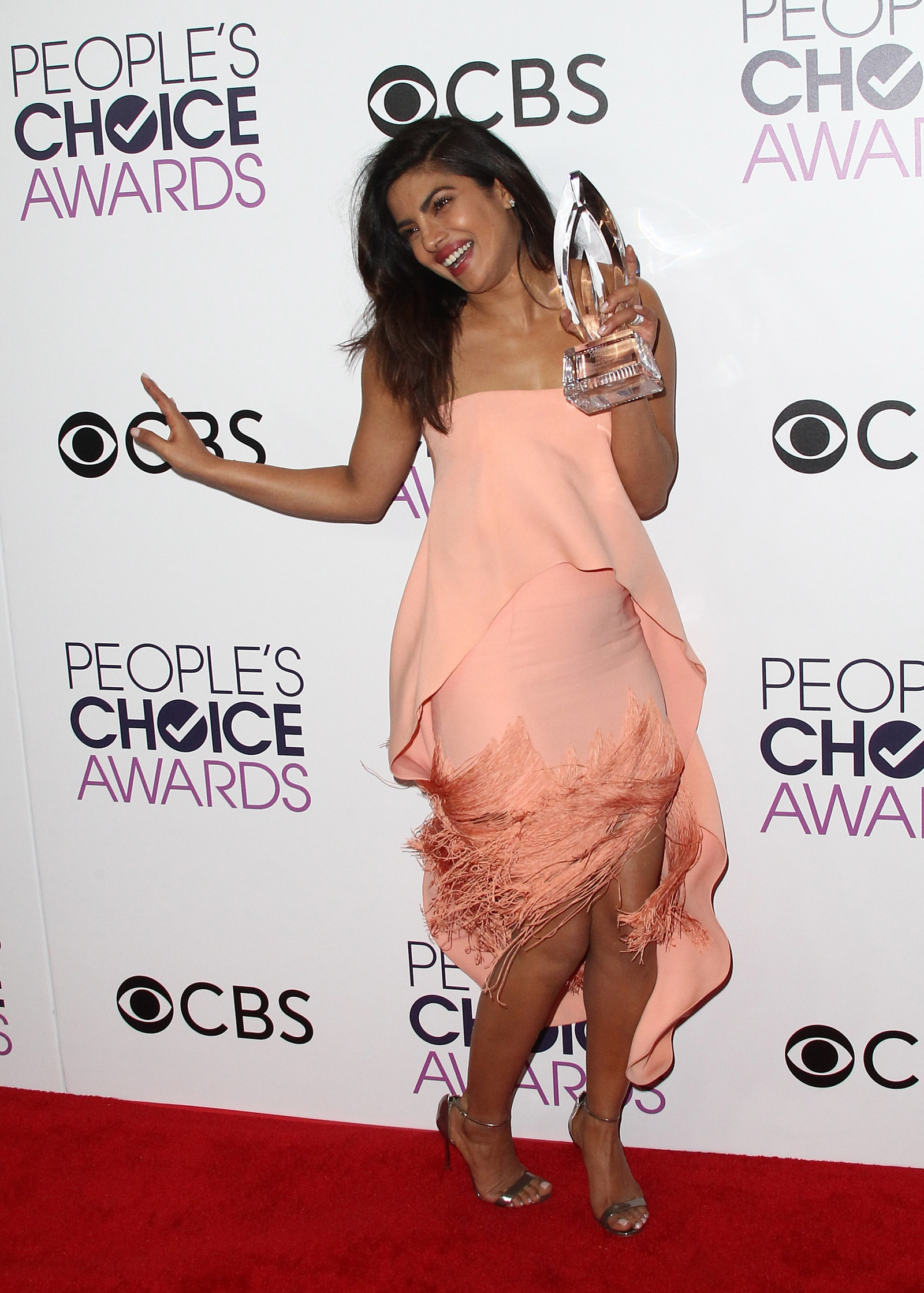 It was obviously a delight.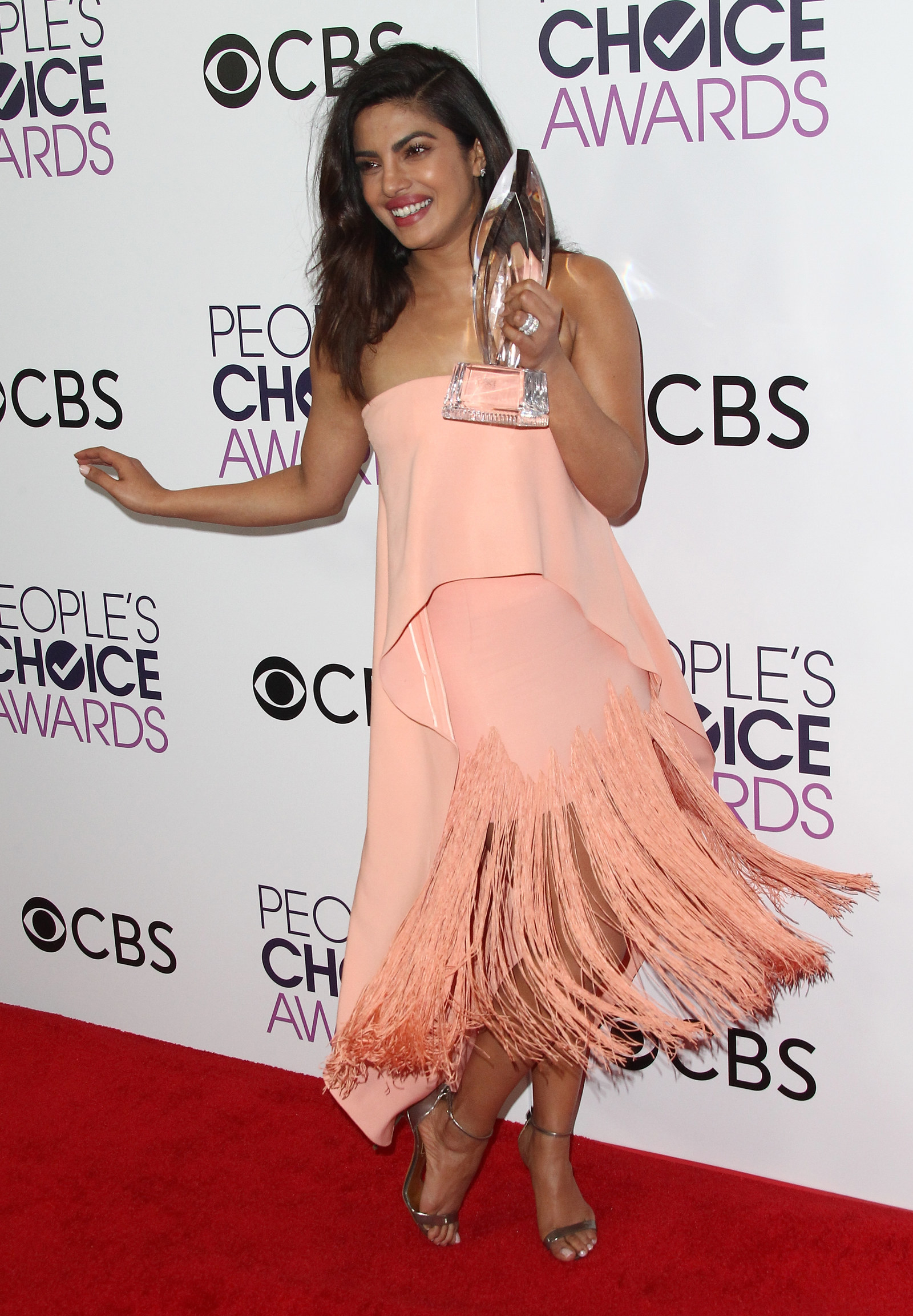 Congratulations on being this adorable, PC. 😍😍😍