Shahid Kapoor And Farhan Akhtar Arrived At The 2016 IIFA Awards Riding Donkeys Because Why Not
Classic Indian award show comedy, you guys.
And for the sake of comedy, they decided to make an entrance on a pair of donkeys.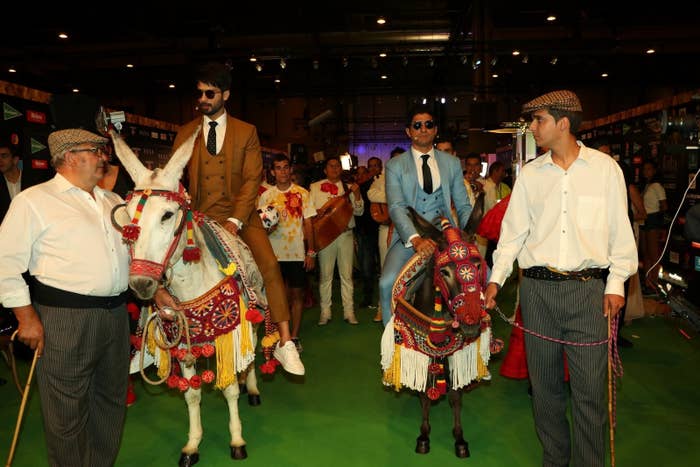 Just a couple of good-looking dudes on a couple of well-dressed donkeys.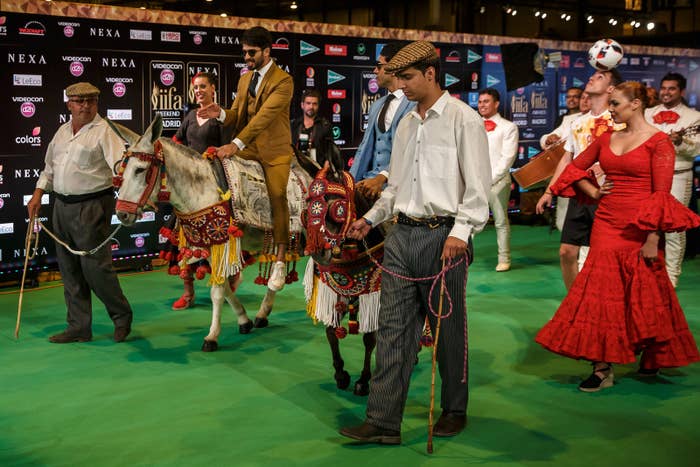 Shahid looked rather pleased with himself, riding atop a donkey.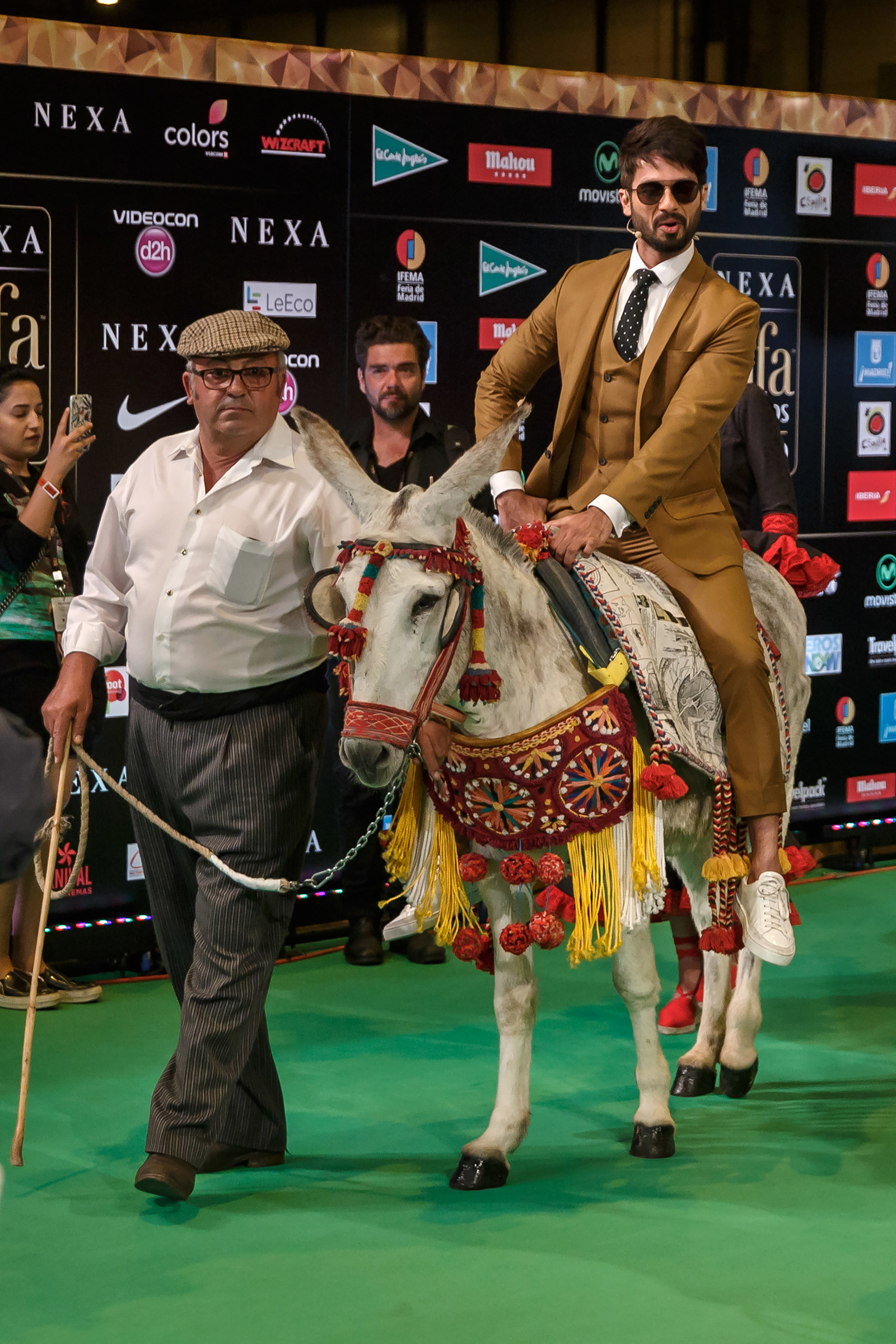 Because we are blessed, here is a video of the handsome donkeys making a grand entrance at the IIFA green carpet.
And whoever came up with the donkey idea, good job.