You know that Ranveer Singh is an uncontrollable ball of energy who frequently does things to amuse himself.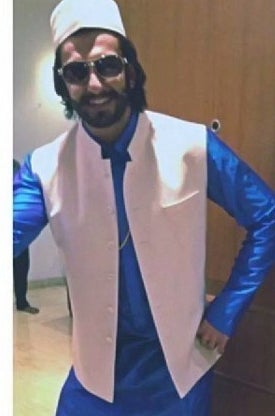 And he is properly dedicated to it because he procures costumes and everything. God bless his soul.
In his latest show of adorable weirdness, Singh dressed as a naval officer and danced to Akshay Kumar's "Zeher Hai Ki Pyar Hai" like Akshay Kumar.
DON'T YOU DARE CHANGE AT ALL. EVER.
The GIFs mostly sum up this video but you can watch Singh in all his glory here: