Virat Kohli And Anushka Sharma Are Married And Here's Why You Should Be Celebrating Their Union
I love love.
After dodging nosy reporters who pestered them with questions about their wedding plans for roughly four years, Anushka Sharma and Virat Kohli are married.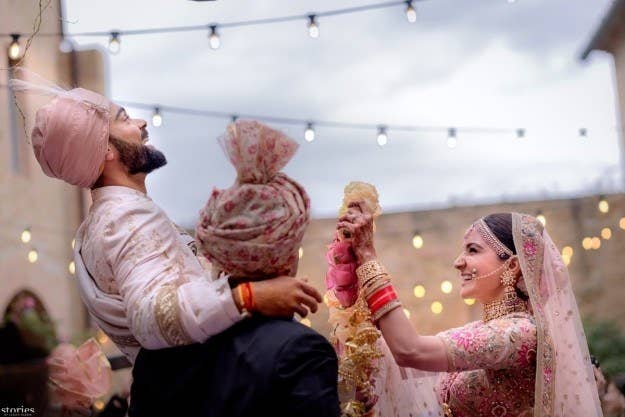 The couple took off to Tuscany in Italy and tied the knot. I still feel like it could be a Manyavar ad shoot. I also know that I'm the 892736562th person cracking a Manyavar joke.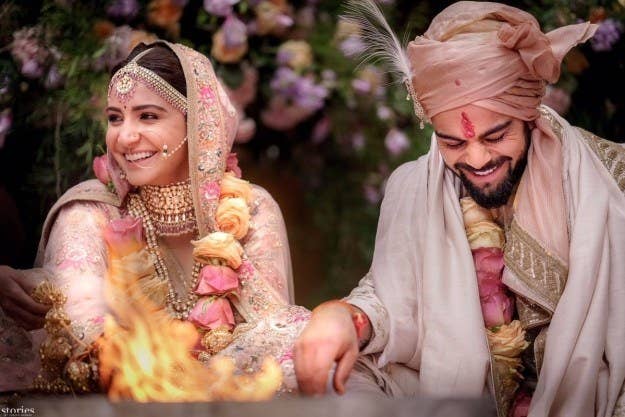 So, why exactly are we feeling feels as if this is a wedding of our two best friends, aside from celebrity culture and the resultant illusion of intimacy globally permeating our lives?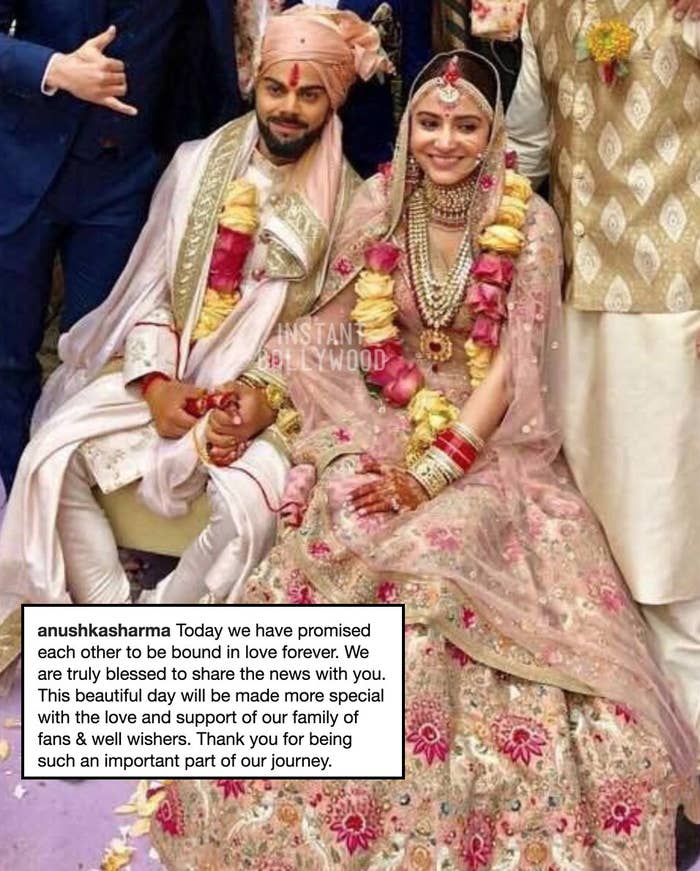 Because we watched them support and defend each other through harrowing situations. We've seen them fiercely maintain that their private life is nobody's business. And we've witnessed their slayage at their respective careers...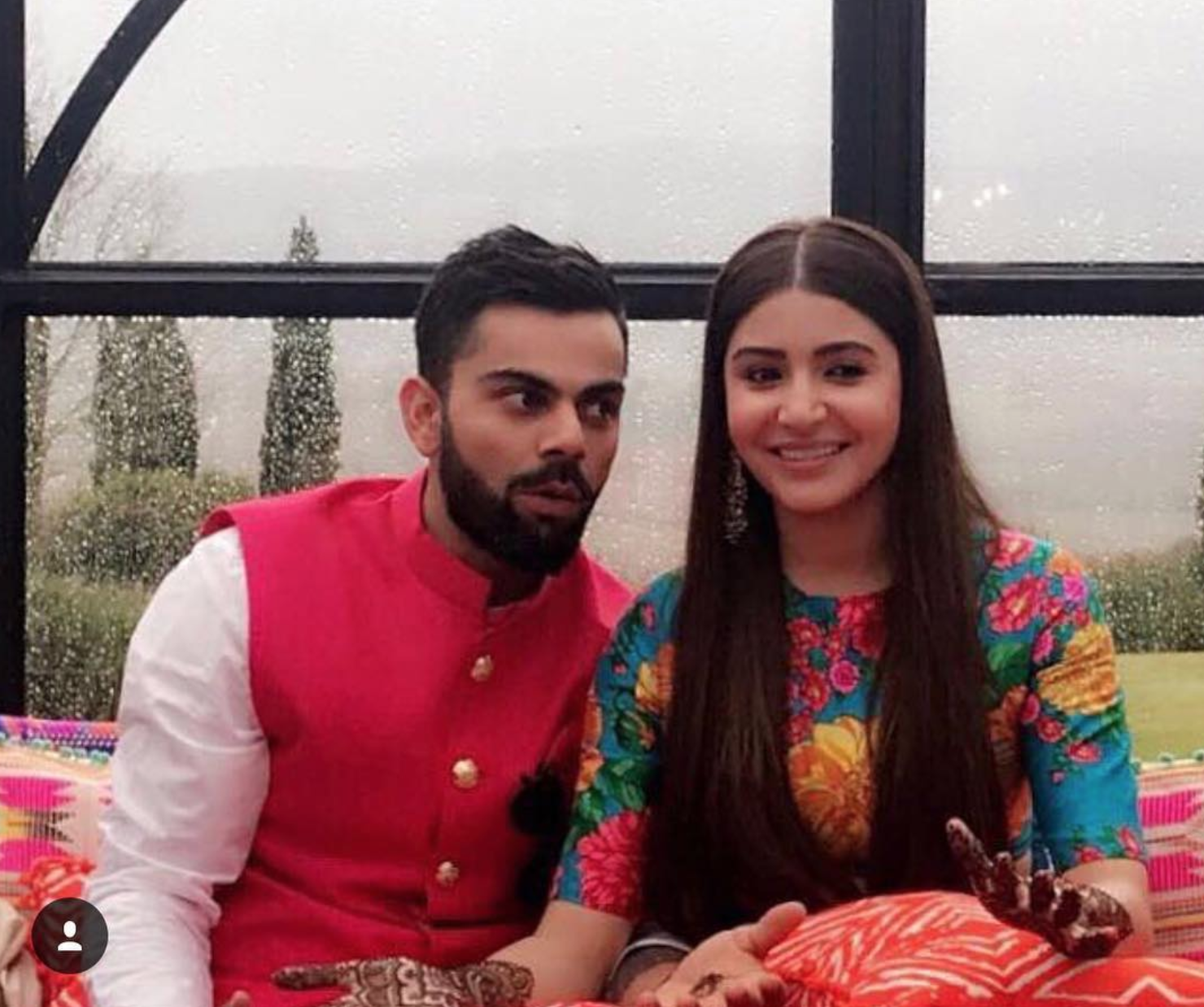 Last year, when Virat shut down trolls who'd mercilessly piled on Sharma for allegedly breaking up with him, we thought of our petty exes and felt grateful for this man's existence.
And when he casually declared himself a "feminist", and went on to say that "everyone should be a feminist", we were relieved by the idea of every young boy looking up to him as a role model.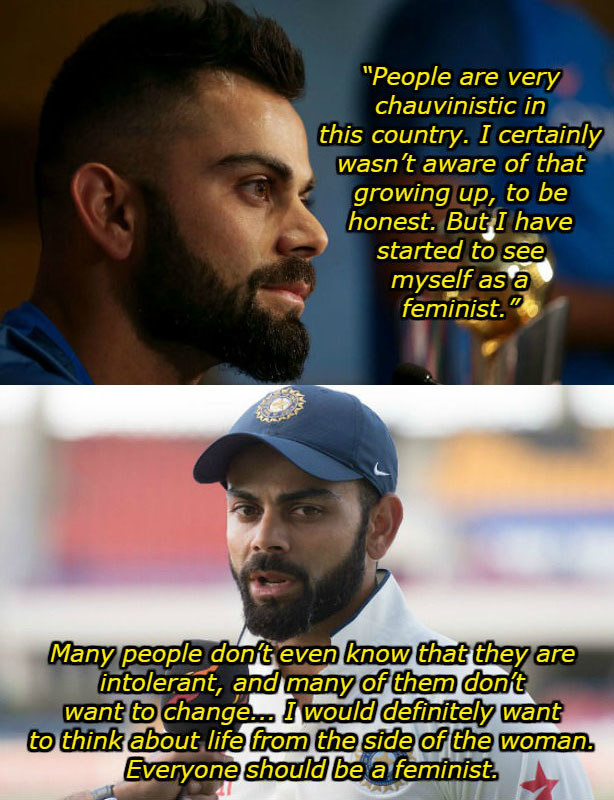 When Anushka announced that she DGAF about the BCCI or mohallewali aunties not permitting her to watch her S.O. perform at the 2015 World Cup, we too wanted to show our collective middle fingers to the haters.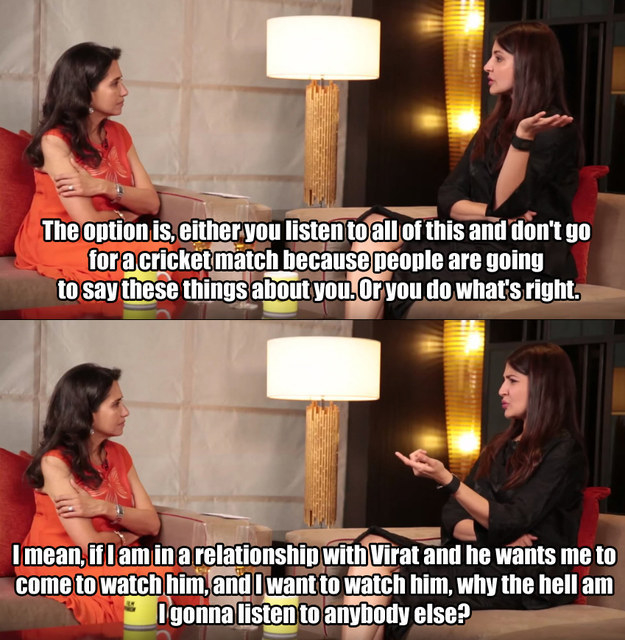 And when she admitted to feeling shy because of Virat blowing kisses at her in the middle of a cricket match, we unanimously aww-d and blushed on her behalf.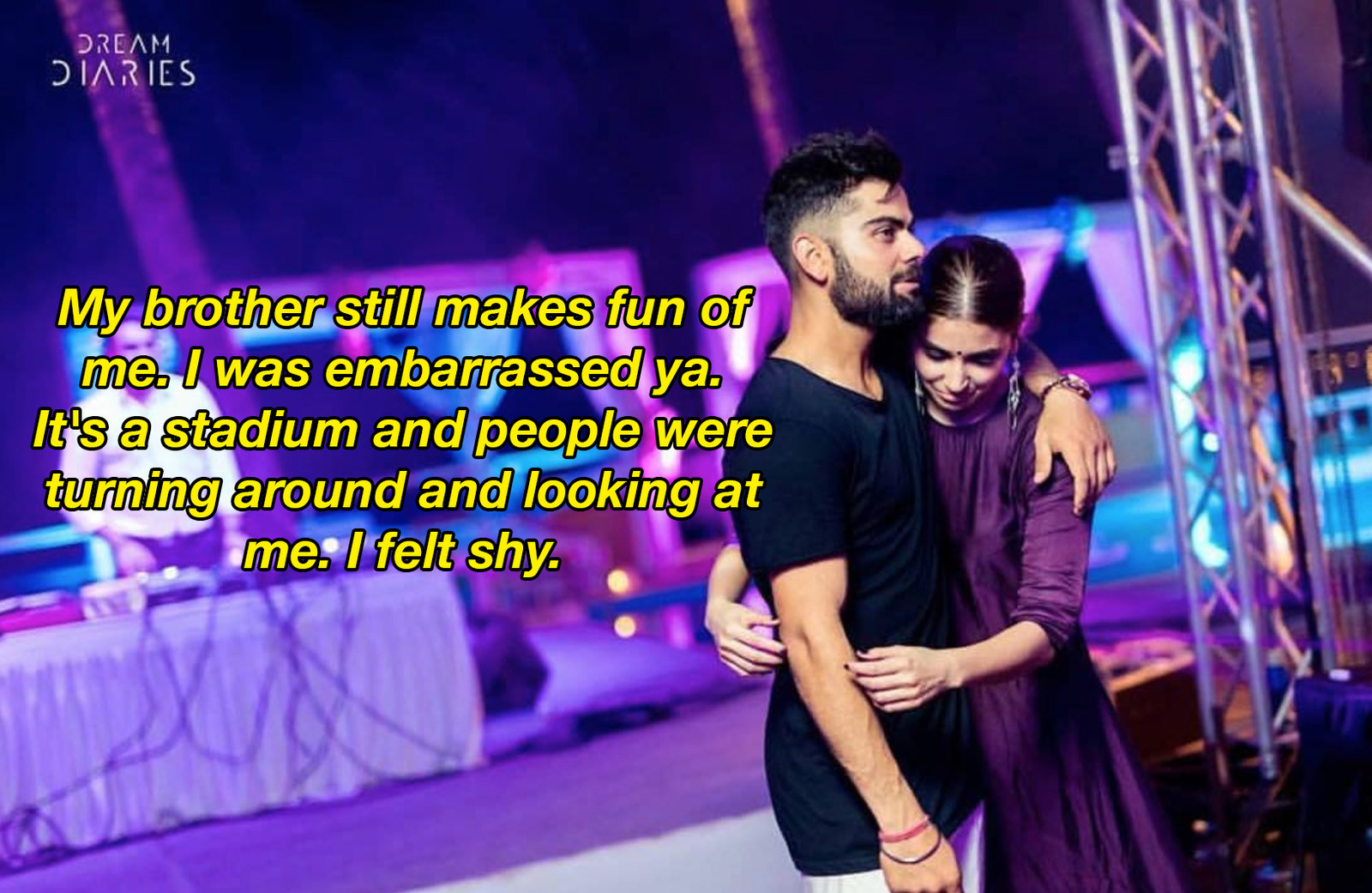 And every single time Virat credited Anushka for helping him evolve into a better version of himself, we generally hoped for being that enriching an influence on our respective partners' lives.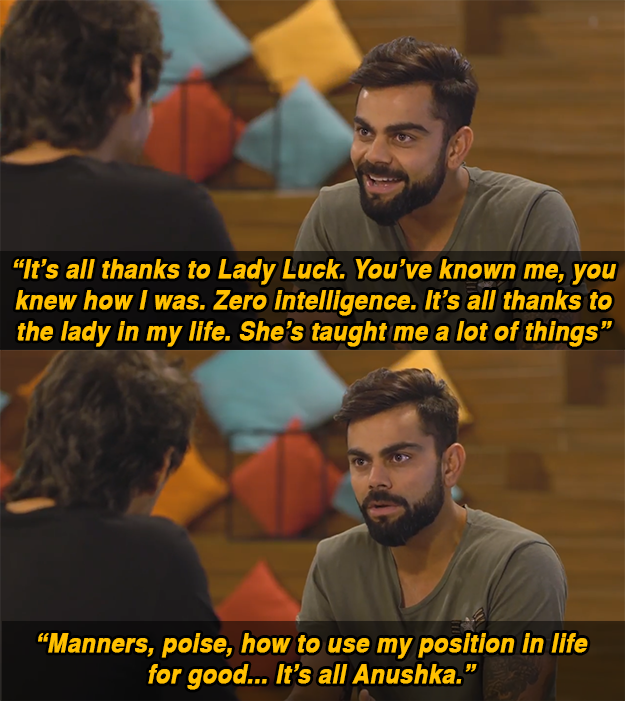 So, continue celebrating this celebrity couple's union resoundingly because it's a pure victory for love and because it deserves every bit of your adulation.