14 Hilarious Moments From Twinkle Khanna And Akshay Kumar's "Koffee With Karan" Episode
It's time Mrs. Funnybones gets her own TV show.
Akshay Kumar and Twinkle Khanna appeared together for the first time ever on Koffee With Karan season 5.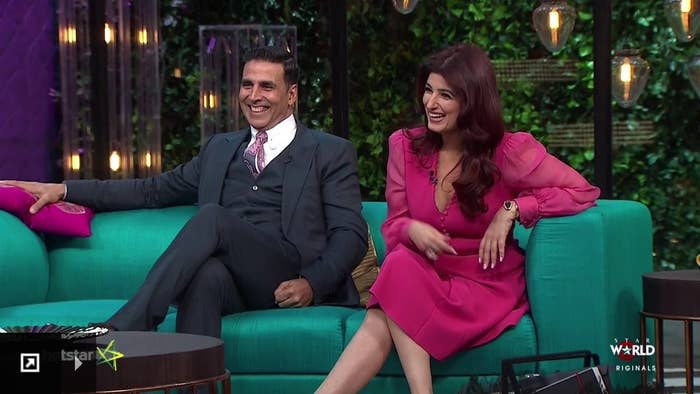 2.
When Khanna recounted almost getting arrested for unbuttoning Kumar's jeans at a fashion show.
3.
When Kumar found out a little more than he wished to about the roots of his relationship with Khanna.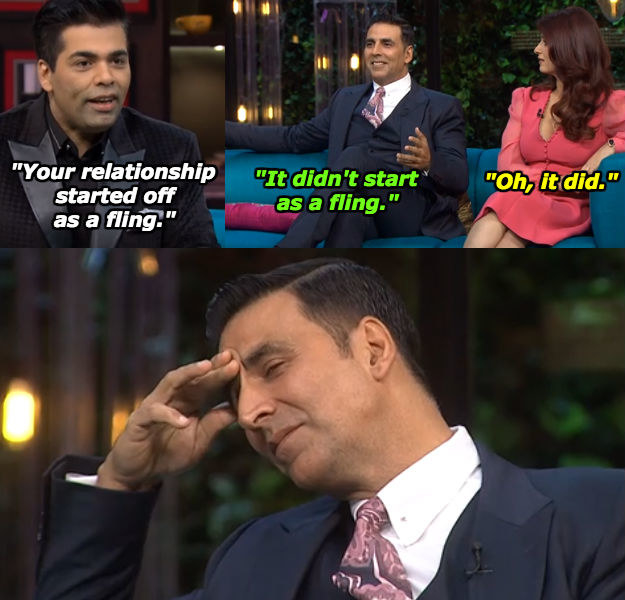 4.
When Khanna gave a valuable lesson on marriage and the importance of background checks.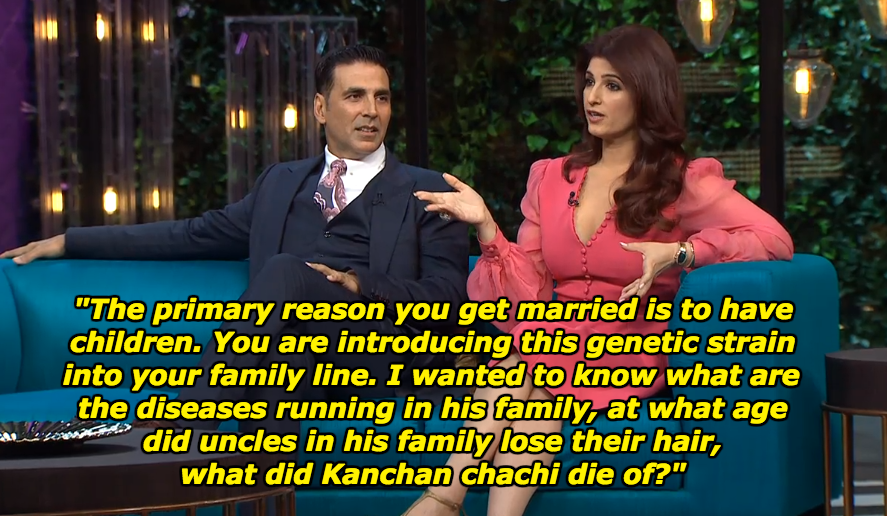 6.
When Khanna revealed that she had to lay down strict rules to get Kumar to do better movies.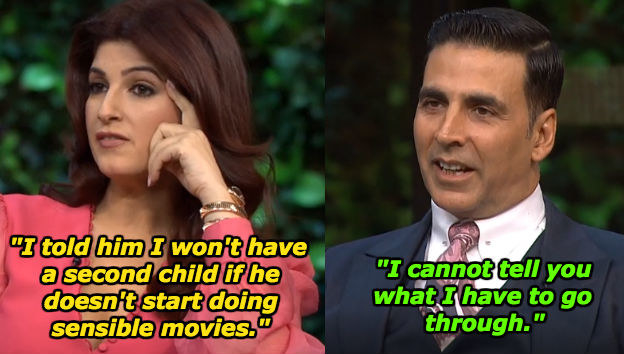 7.
When Khanna acknowledged that her official name could have been way more ridiculous than her current name.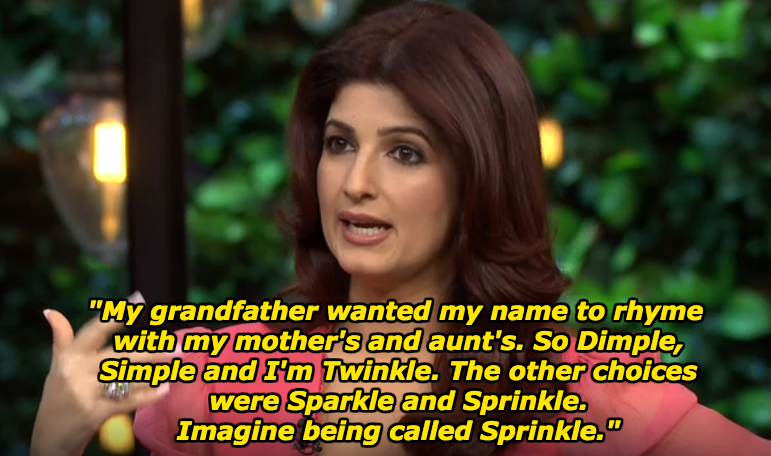 9.
When Kumar, after secretly learning to sing for a month, performed "Strangers In The Night" to surprise Khanna. And when Johar also incorporated himself beautifully into the moment.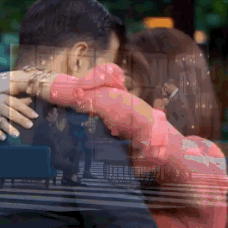 12.
When Kumar said this: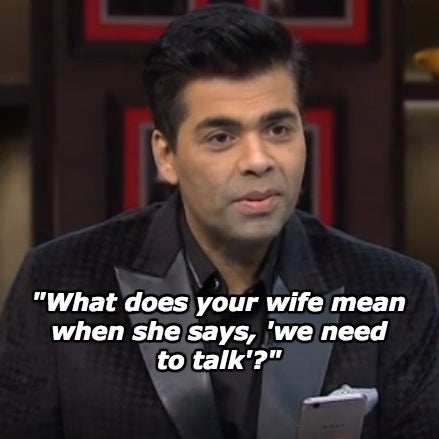 13.
When he said this about doing the film Meri Biwi Ka Jawaab Nahi opposite his crush Sridevi: