Ranveer Singh recently attended the opening night gala at the 13th Dubai International Film Festival. He wore a Vivienne Westwood three-piece suit and glamorously draped a shawl over it.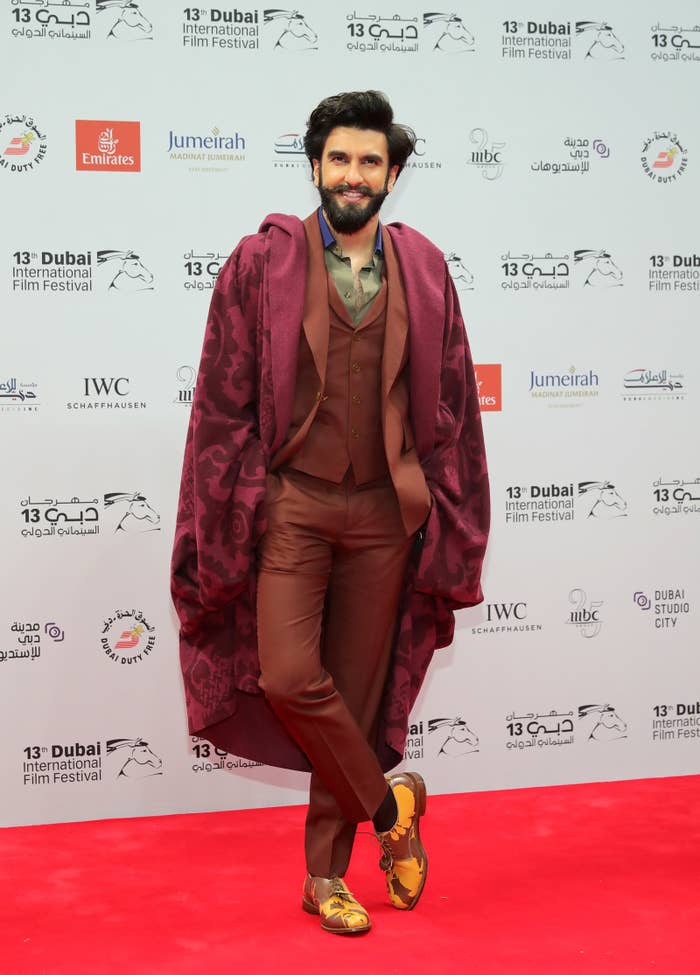 All men who are planning on attending weddings/graduation ceremonies this year, print these pictures out and take them to your tailor ASAP.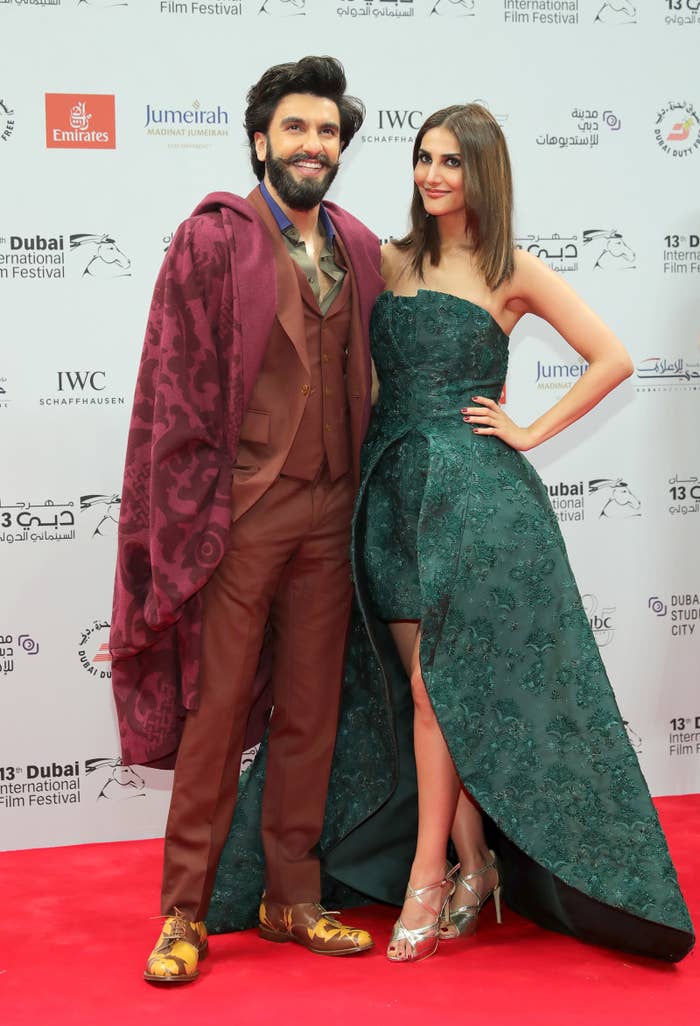 Certain naysayers in my vicinity tried shutting me down saying this looks like the invisibility cloak from Harry Potter, a blanket, a curtain and whatnot.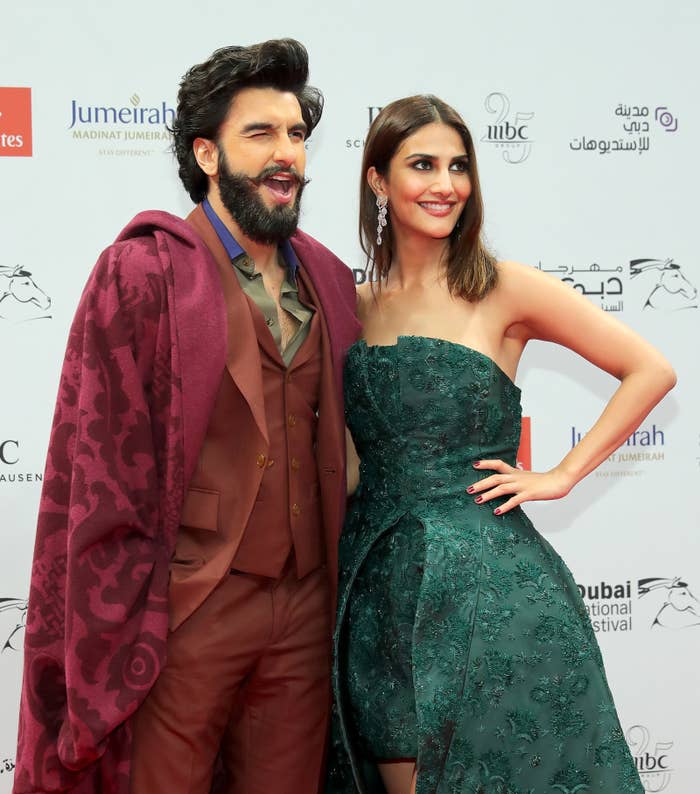 But they don't have an evolved taste to appreciate this. You do. You should appreciate this.
IMO, this is the most dapper Ranveer has looked during his whole Befikre promotional run.
Special shoutout to Vaani Kapoor for making it mildly difficult for me to focus on Ranveer.