This is Mumbai-based stand up comedian and creative writer at All India Bakchod, Supriya Joshi aka Supaarwoman.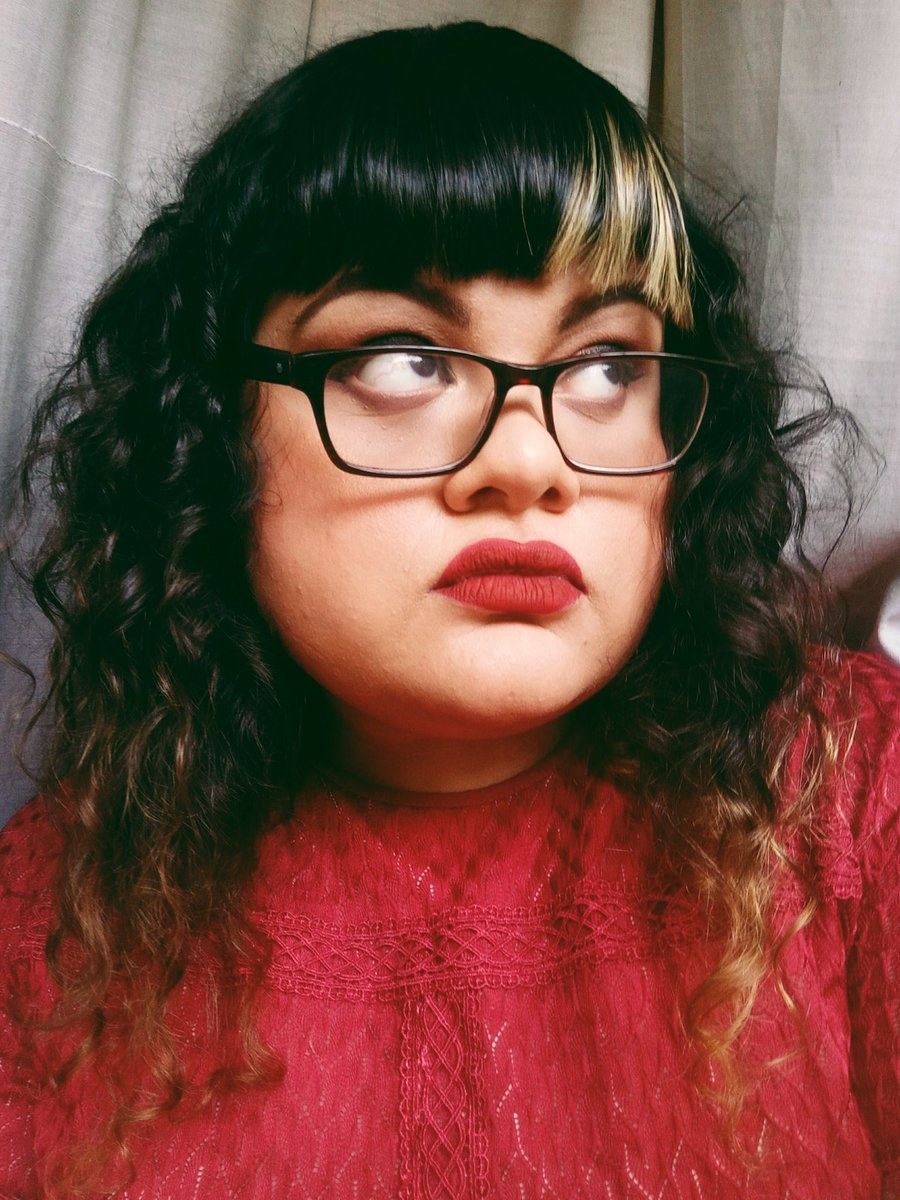 For the past couple of months, Joshi has been tagged by trolls in insensitive, fat-shaming memes.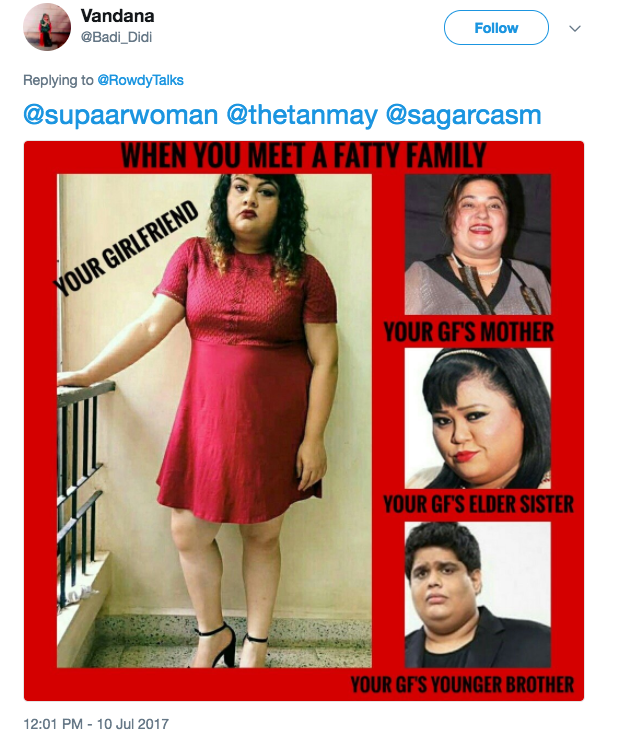 The body shaming she was subjected to was nothing short of gross.


So earlier today, Joshi decided to address the trolls in a series of tweets.
And she thoroughly, beautifully, and fiercely shut it down.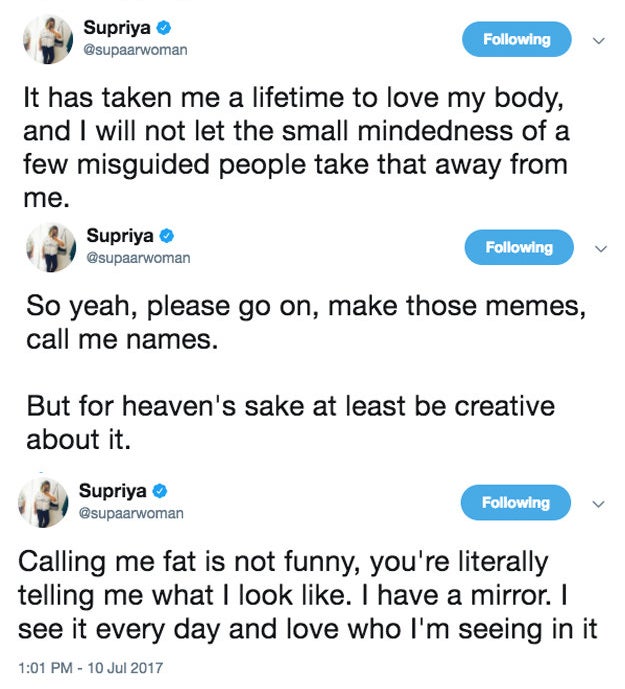 People are absolutely in love with Joshi's response, and are now filling her timeline with positive, supportive messages.
Joshi spoke to BuzzFeed about being fat shamed from a young age and considers American artist and drag performer RuPaul as her no.1 inspiration.

"I've been bullied my entire school life. One kid in particular took it upon himself to make my life miserable by constantly making me the butt of his jokes. To have someone hammer the fact that you're fat and ugly on a daily basis sort of makes you internalise the hate. Loving and accepting myself came very recently to me. I consider RuPaul my role model and when she said, 'If you can't love yourself, how in the hell you gonna love somebody else?' That just did it for me. I was completely blown the fuck away by the self confidence of these fierce drag queens."
She further added that her hope is for web content to change the narrative by casting plus-size people in normal roles and not stereotypes, so that people see them as "people and not anomalies".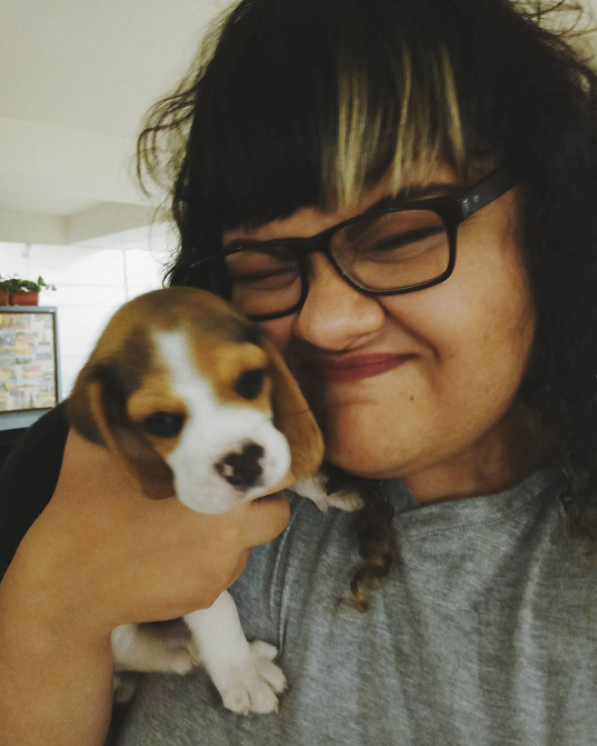 You can check out Joshi's entire thread right here.