Despite it being 2017, Bollywood still wants you to believe that stalking, harassing, leering, and eve-teasing are acceptable methods to get a girl to fall in love with you.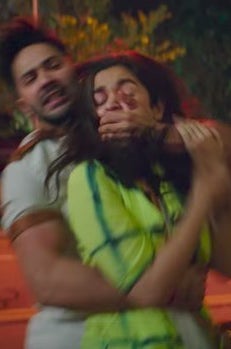 This glorification of sexual harassment and absolute disregard for consent in the name of "love" doesn't seem to be dying down anytime soon.
Today, the upcoming Akshay Kumar-Bhumi Pednekar starrer Toilet: Ek Prem Katha launched a new song, "Hans Mat Pagli", which is basically video footage of Akshay's character harassing Bhumi's character to a romantic tune.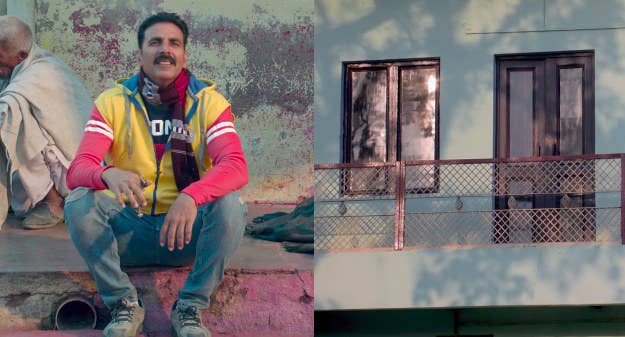 The hero is seen casually following the heroine around on his bike.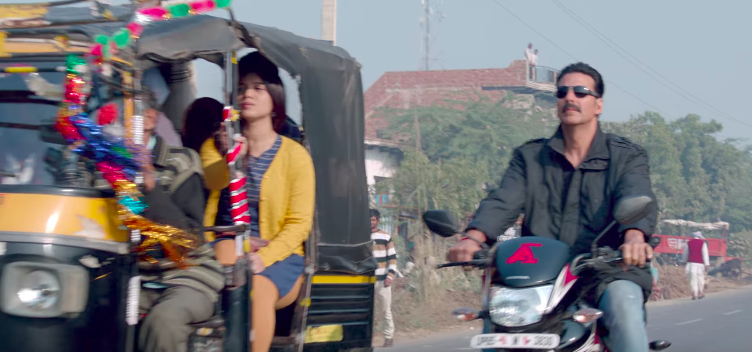 He doesn't just stalk her. He also surreptitiously takes photos of her without her consent.
He legit hides in a tree to take creep shots while the heroine has no idea that she's being watched.
He pretty much keeps tabs on her whereabouts all the time to take pictures of her illegally.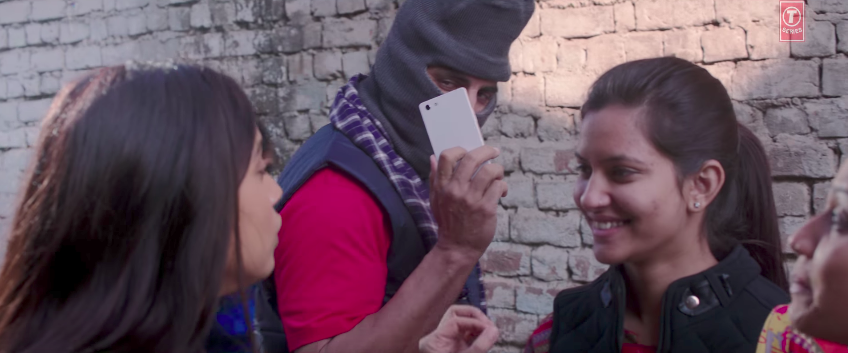 The heroine makes her discomfort apparent. Nothing about her behaviour towards her eve-teaser shows that she's interested in being chased/pursued.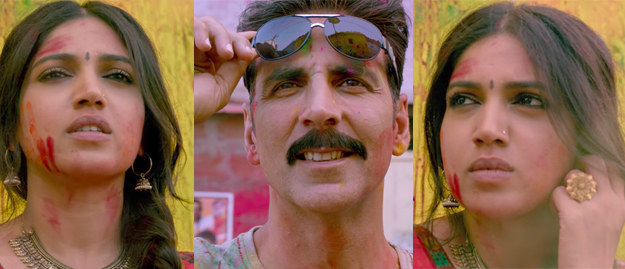 But the hero never quits.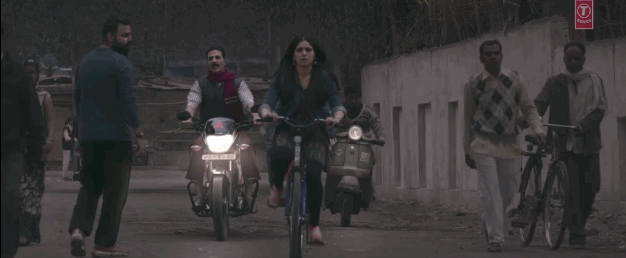 He even brings along a friend to keep him company while he leers at the "love of his life".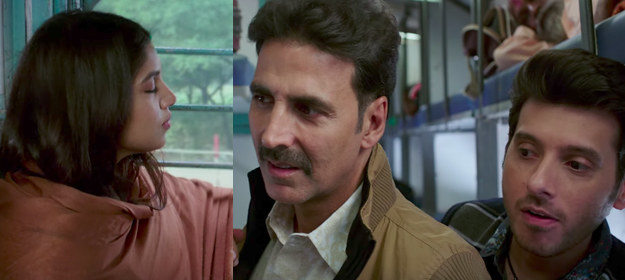 And because it's Bollywood, the hero's harassment approach works as the girl falls in love with him.