Comedian Tanmay Bhat's Snapchat face-swap with Lata Mangeshkar and Sachin Tendulkar became national news this week after an MNS leader, offended by jokes made about the two icons, threatened to beat Bhat up in full public view on national television.
Some from Bollywood were also upset with Bhat for "going too far".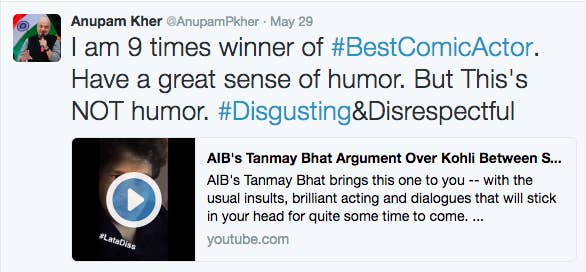 Some thought it was best to avoid commenting altogether.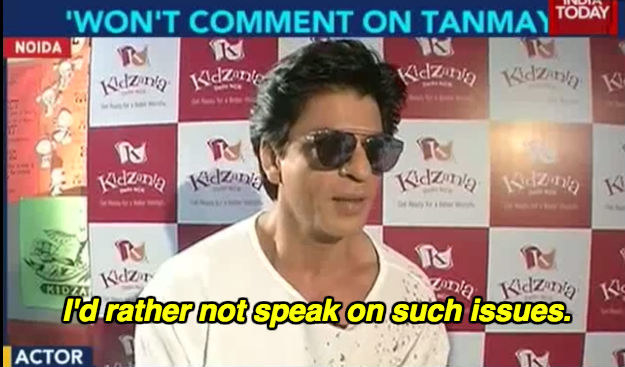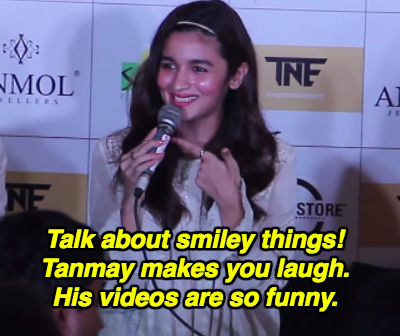 Some from the fraternity extended support covertly.


But Sonam Kapoor is the only A-List Bollywood celebrity who spoke out about exactly how ridiculous it was to outrage against what was, at best, a bad joke.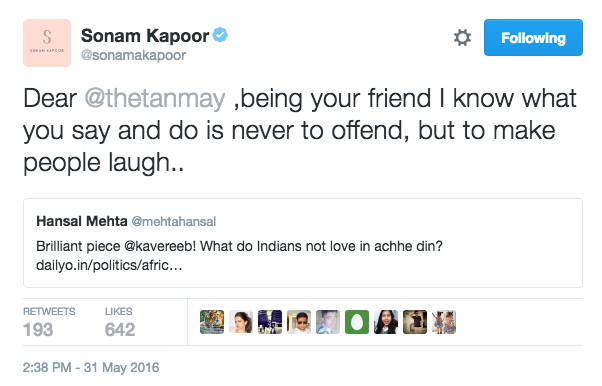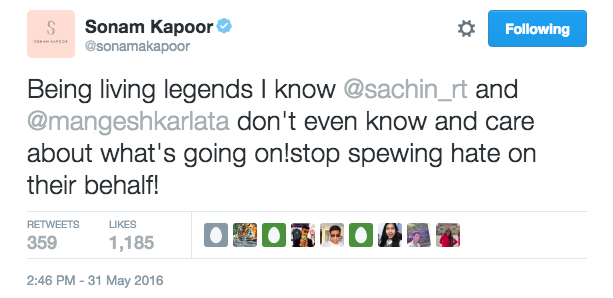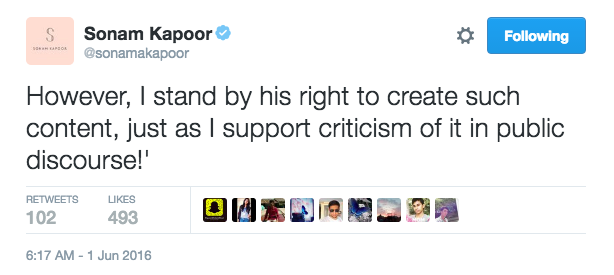 I'll say exactly what you are expecting. YAAASS QUEEN.💅👑