Varun Dhawan is currently in Abu Dhabi shooting for Dishoom alongside Jacqueline Fernandez and John Abraham.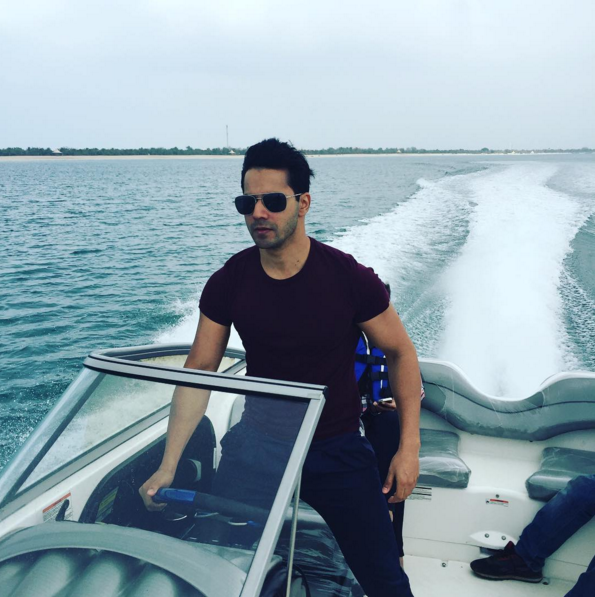 It's always nice to see established and experienced actors like Varun Dhawan help out the younger crop. Look at this Instagram of Dhawan training a new actor who was struggling with his work-out routine.
Also, WHOA, JOHN, TAKE ME HOME.