Unless you've been living on an island cut off from the Indian internet, you must know what this is: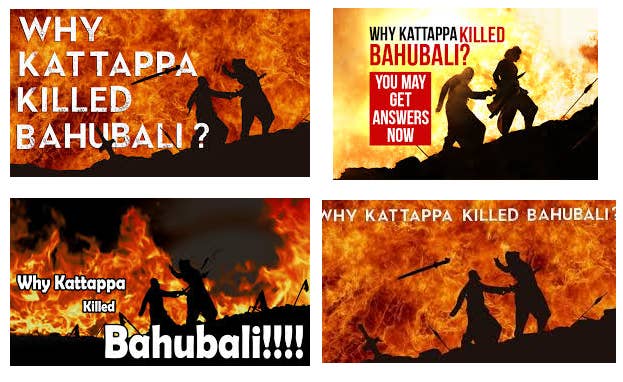 Now if you haven't seen part two yet but are planning to, GO AWAY, SPOILERS FOLLOW.
There were a myriad of theories at play since the first movie released in 2015, some less believable than the others.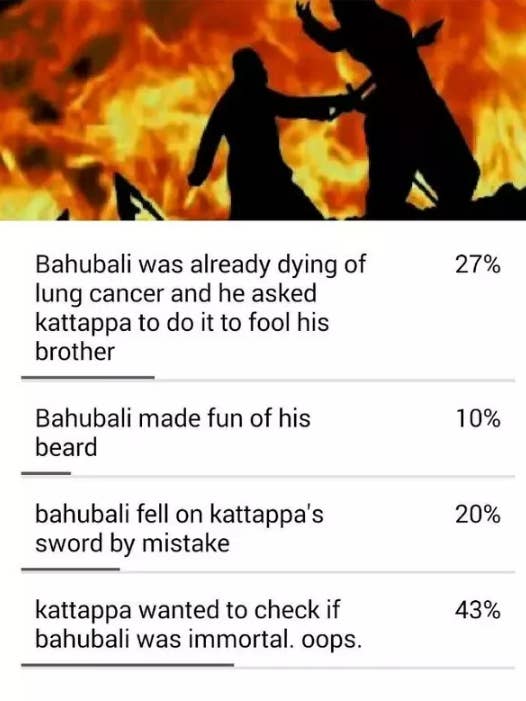 But Quora user and possible psychic, Sushant Dahal took a wild but logical guess as to why Katappa murdered his good friend Baahubali, wayyyy back in 2015, the same month as the first part's release.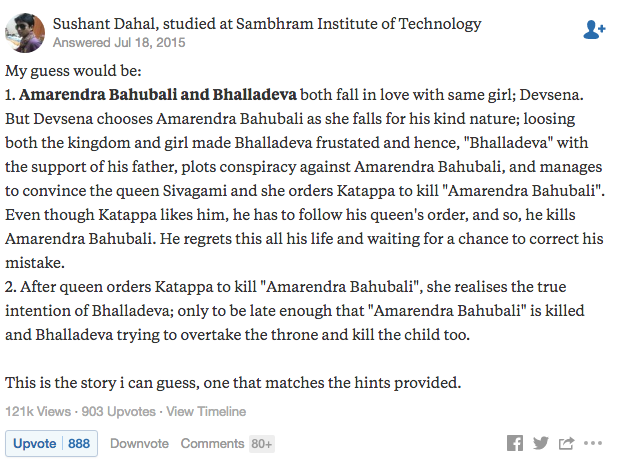 And Dahal's guess was spot-on 21½ months prior to the release of the second part when the answer was actually revealed.
People have been understandably shook by Dahal's fortune-telling.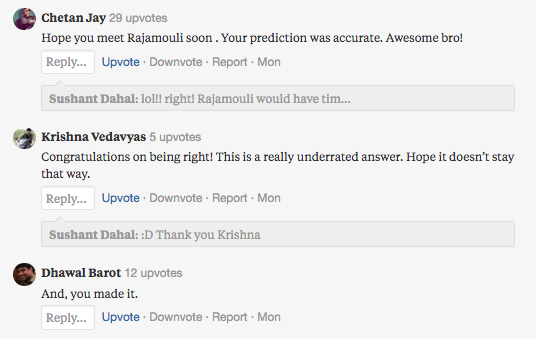 So there you have it folks. It's been quite a journey, I'm grateful that the grammatically incorrect meme is finally leaving my life.
BuzzFeed has reached out for comment on how Dahal actually figured it all out.
UPDATE
Dahal told BuzzFeed, "I thought of all possible scenarios. As a writer, there can only be one person who can order Katappa to kill Amarendra (as we know that Katappa adores Amarendra but his loyalty to serve is a higher priority." S.S. Rajamouli should probably get in touch with this guy for more creative plot twists.