The Man Nobody Noticed On The Red Carpet With Sonam Kapoor Is The Real Hero At Cannes
Not all heroes wear capes.
As expected, Sonam Kapoor's red carpet appearances at the ongoing Cannes Film Festival have been nothing short of stunning. The constant flawlessness of her gowns and trains has been downright regal...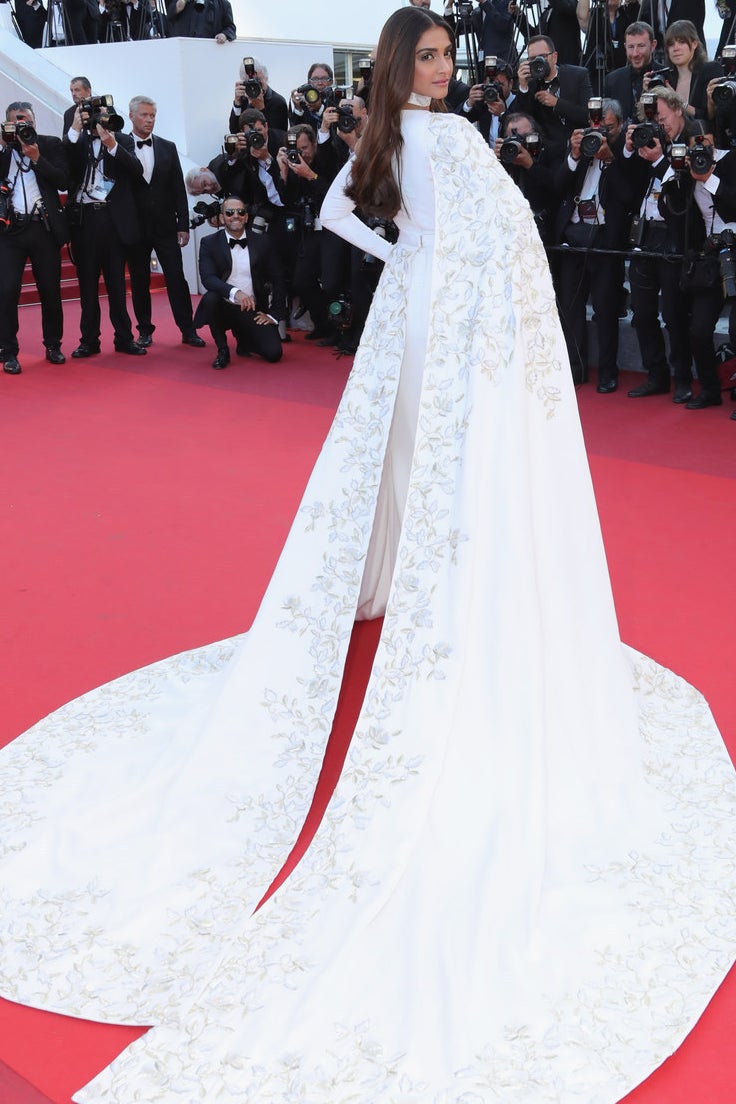 Which raises a few questions. Sonam doesn't have comically long arms to fix the train herself. She also didn't squat-fix-walk-repeat her way down every red carpet...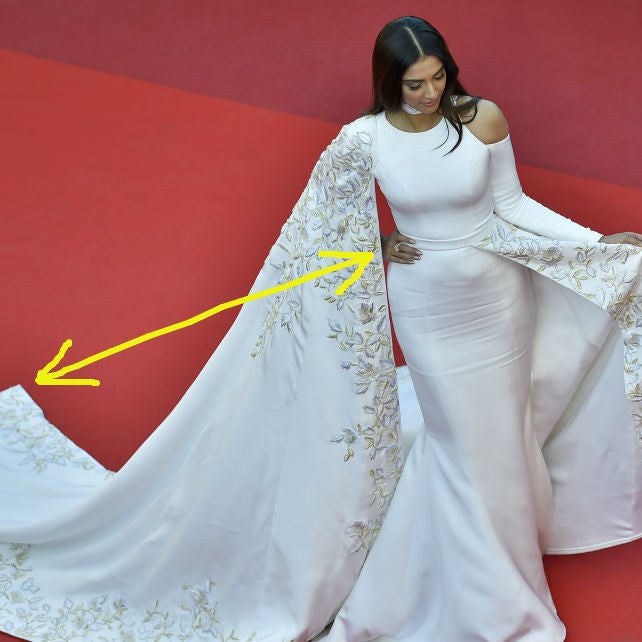 So how was she NOT ONCE spotted with a compromised gown train?
Meet Watchful Protector of Sonam's Trains*.
*I don't know his real name.
This mystery man swore allegiance to the constant neatness of Sonam's spreads.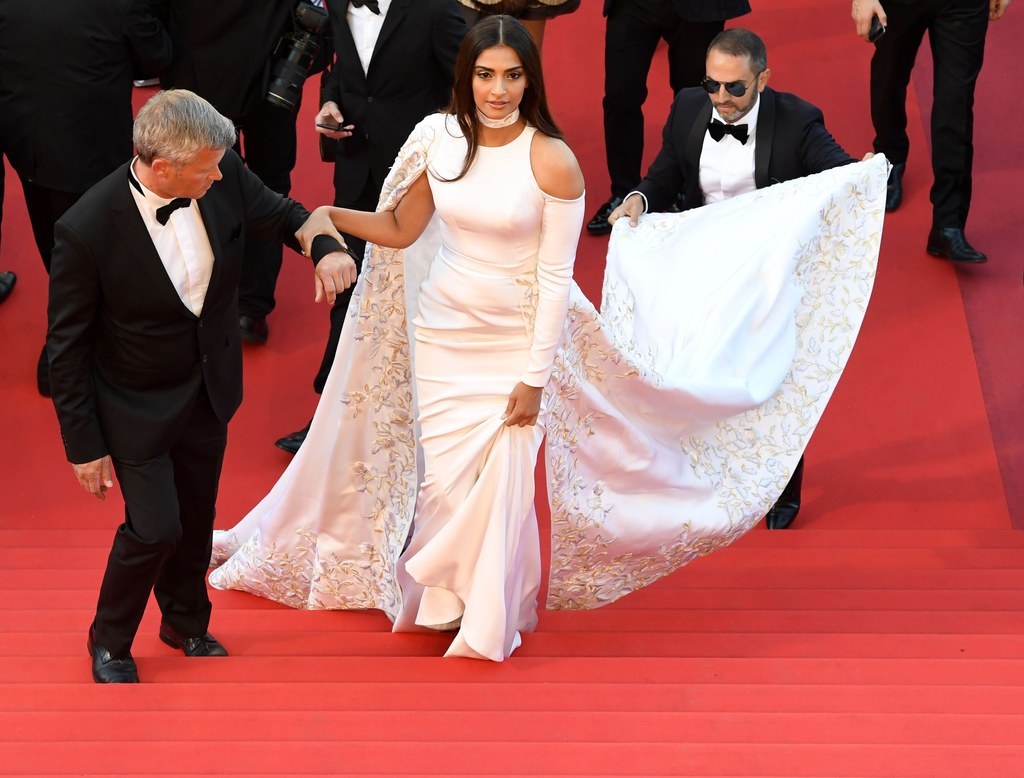 He swooped in unannounced and without fanfare every time Kapoor's capes required it.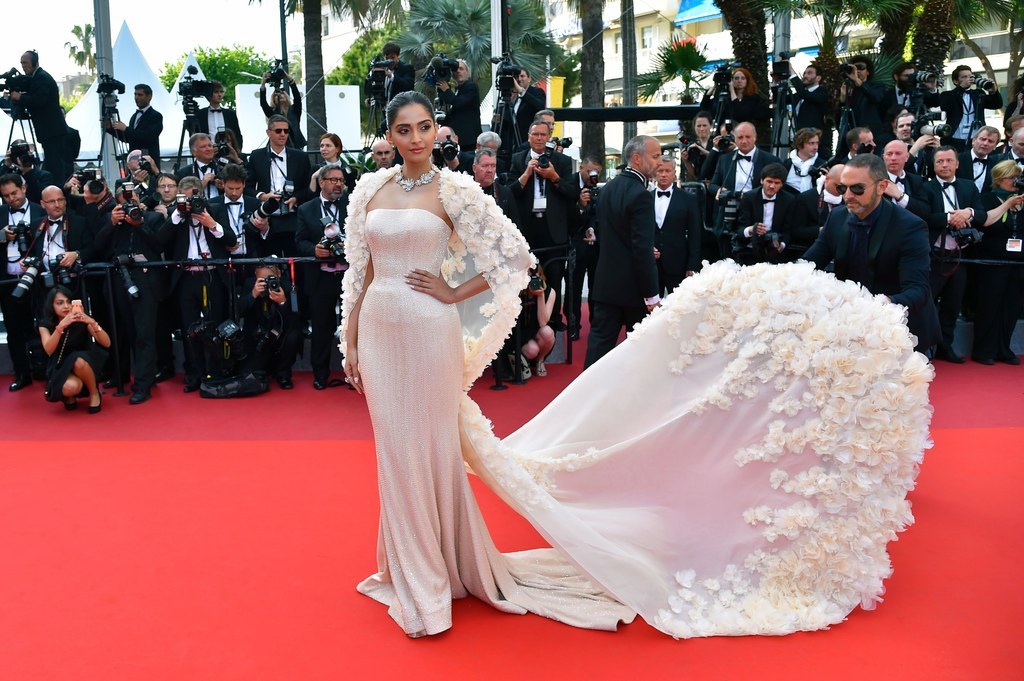 Like a tablecloth or a bedspread in a loving parent's hands...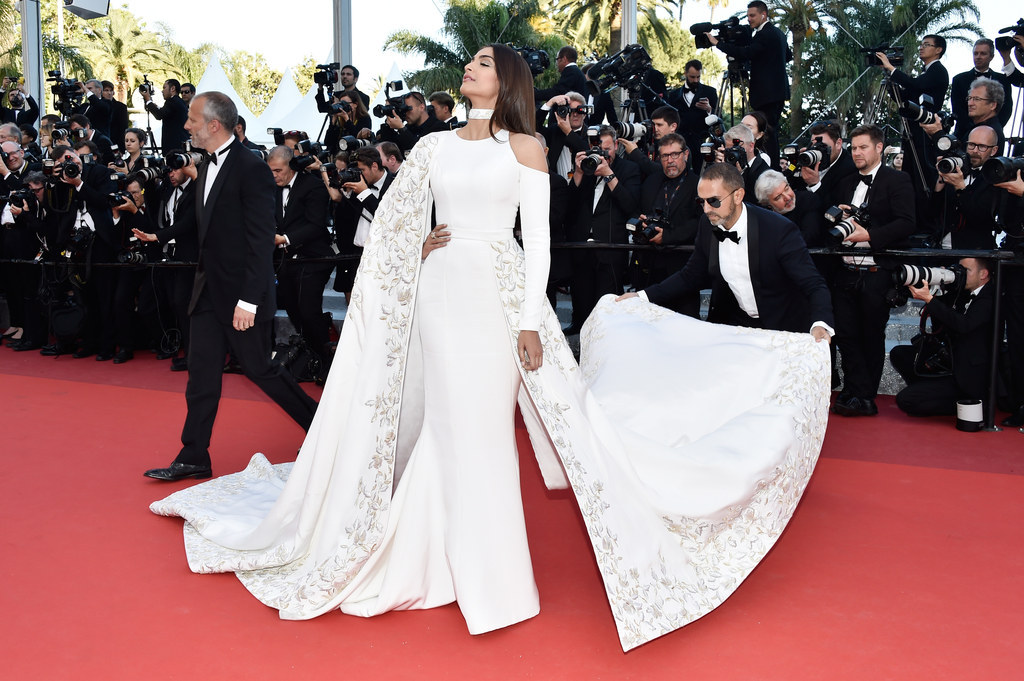 Not once did he falter.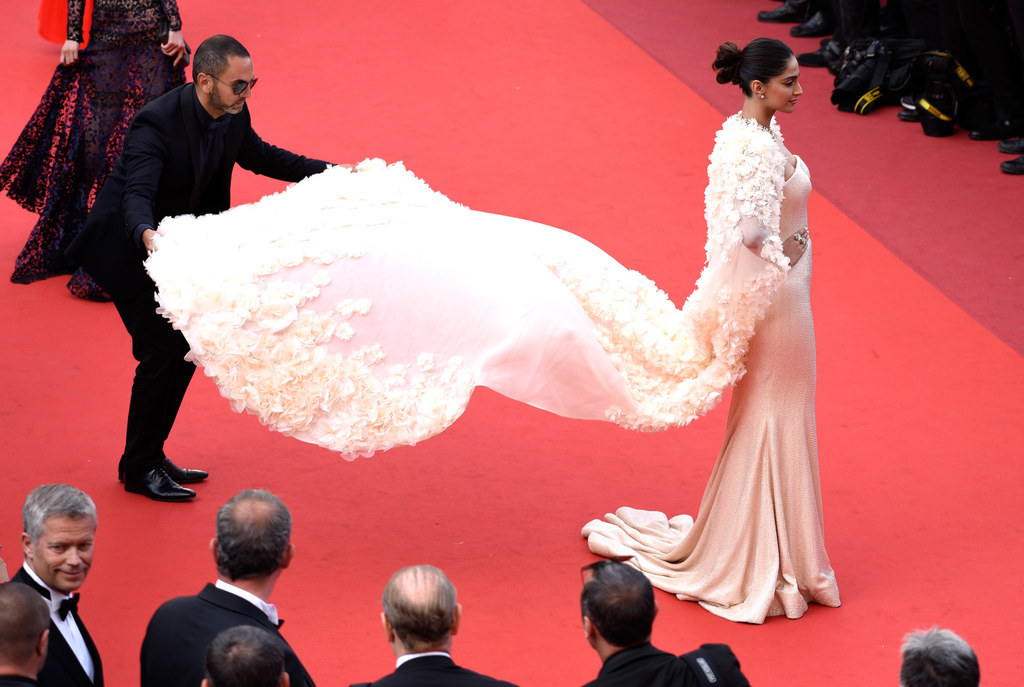 His unwavering determination to make Sonam look like Yaaass Queen was awe-inspiring.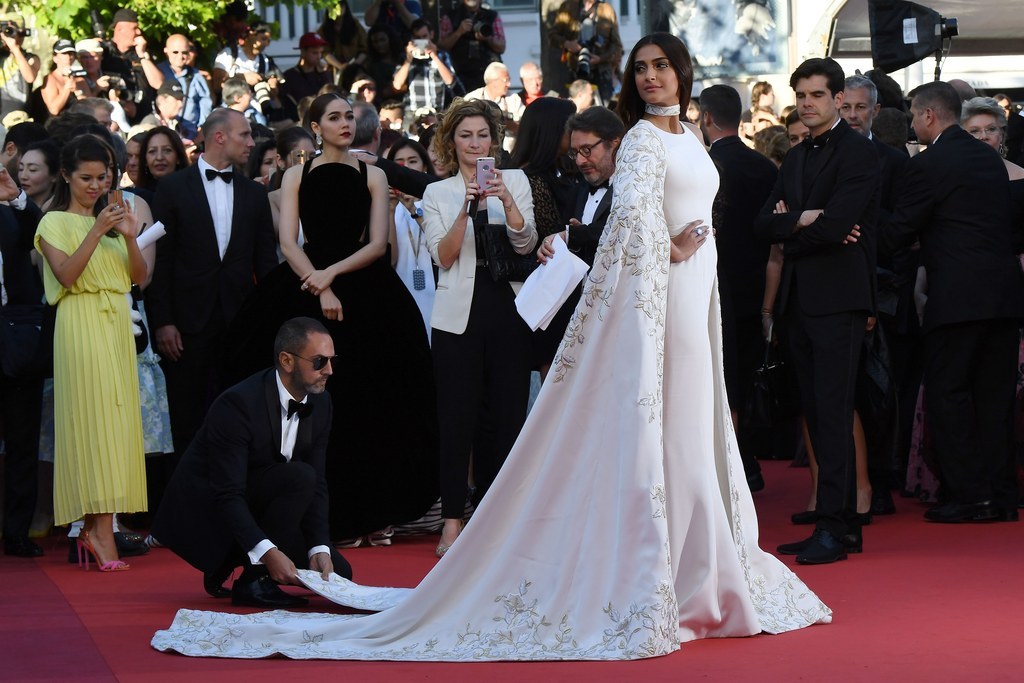 While Sonam walked the red carpet like a goddess...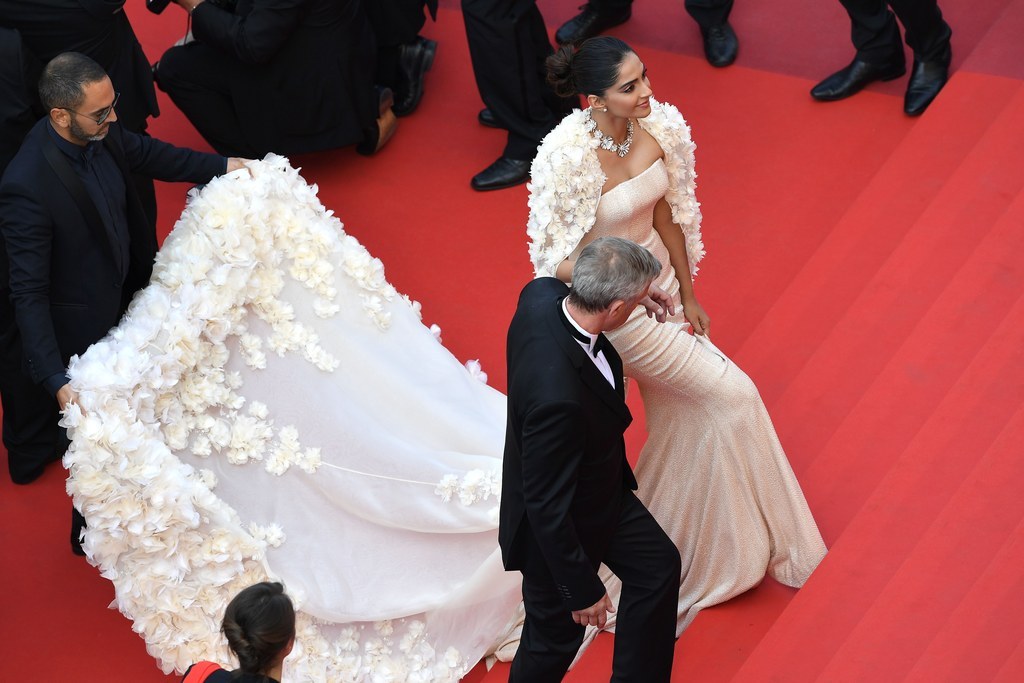 Our MVP here followed her around, never allowing a wrinkle in the vision.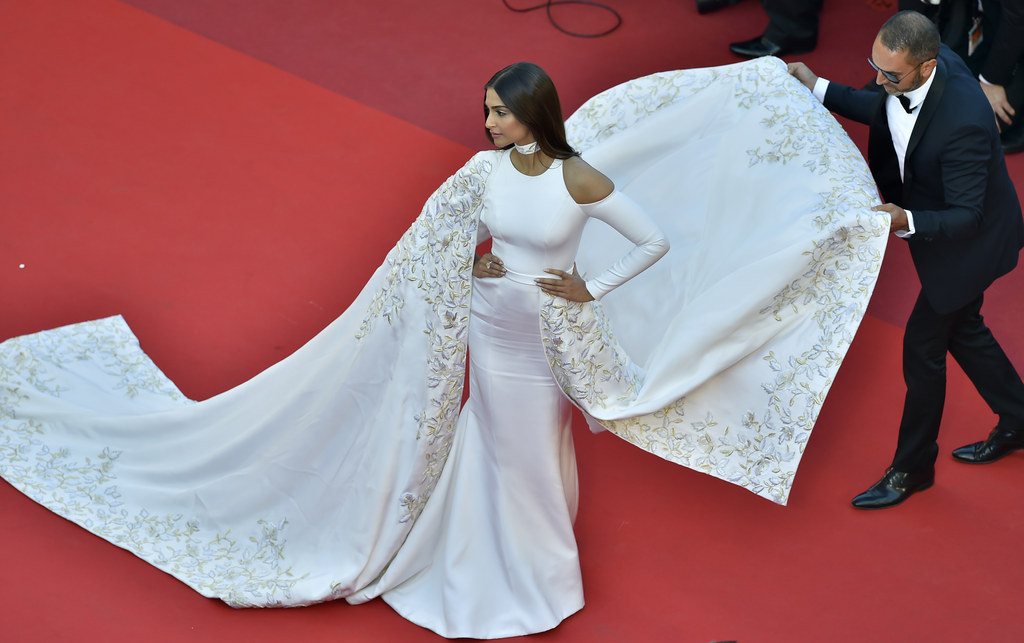 Even if it meant lurking on the margins of the red carpet...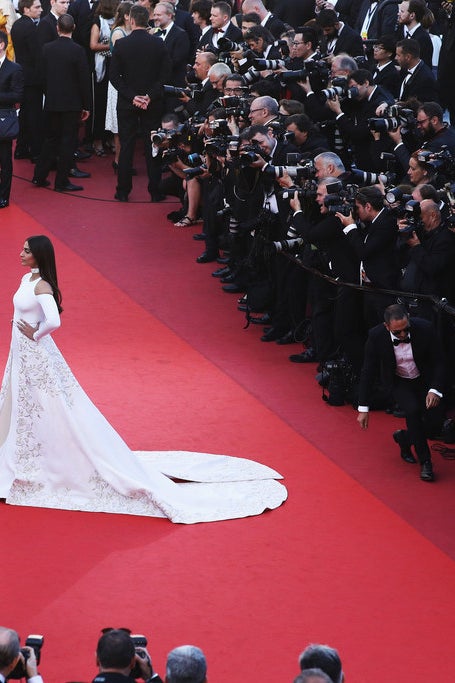 Or sitting there like a soldier, waiting for his call to action.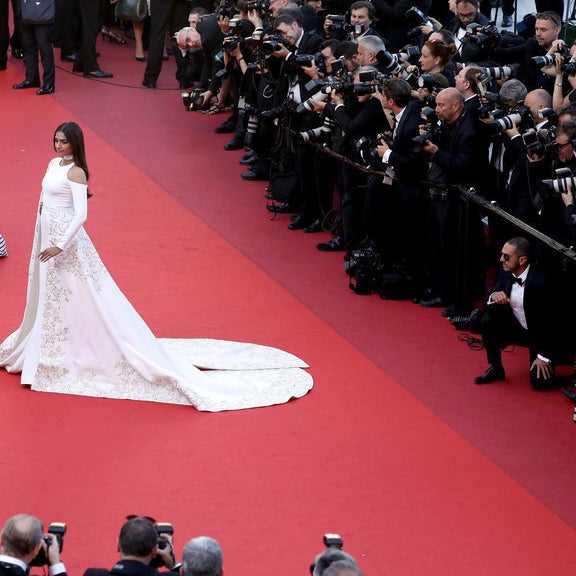 Or awkwardly photo-bombing some potentially stunning pictures.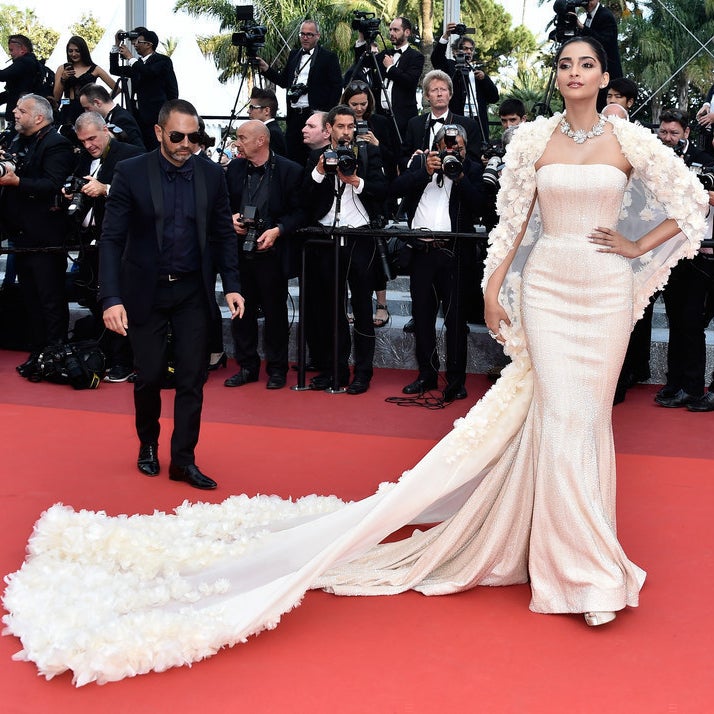 He did all that and much more.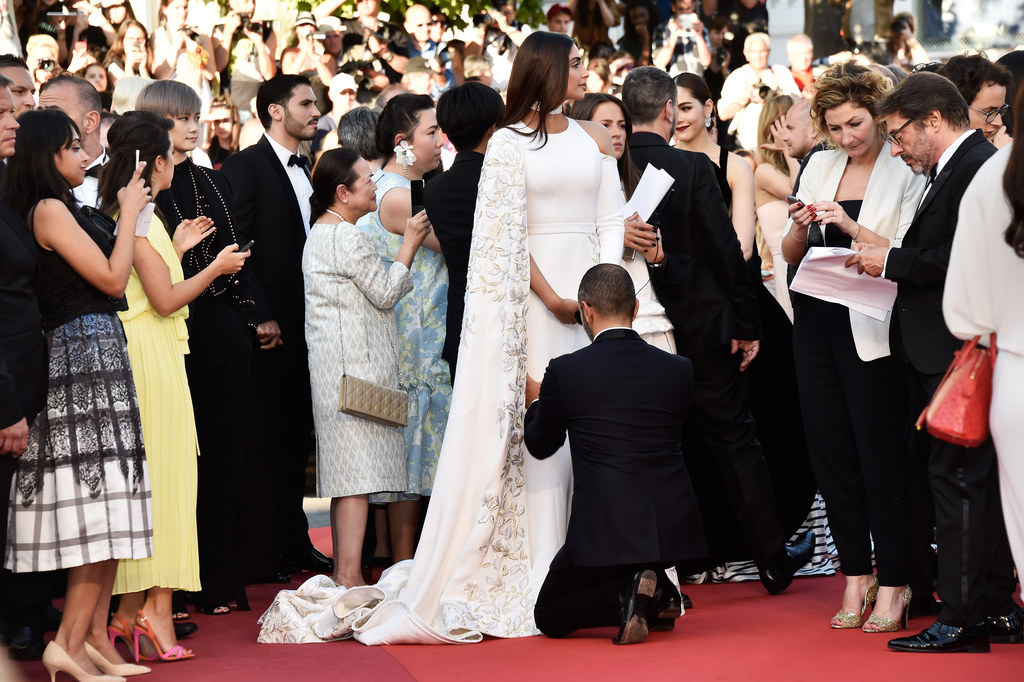 Carry on, you sharply dressed man who is way too attractive to be working as an official train-carrier.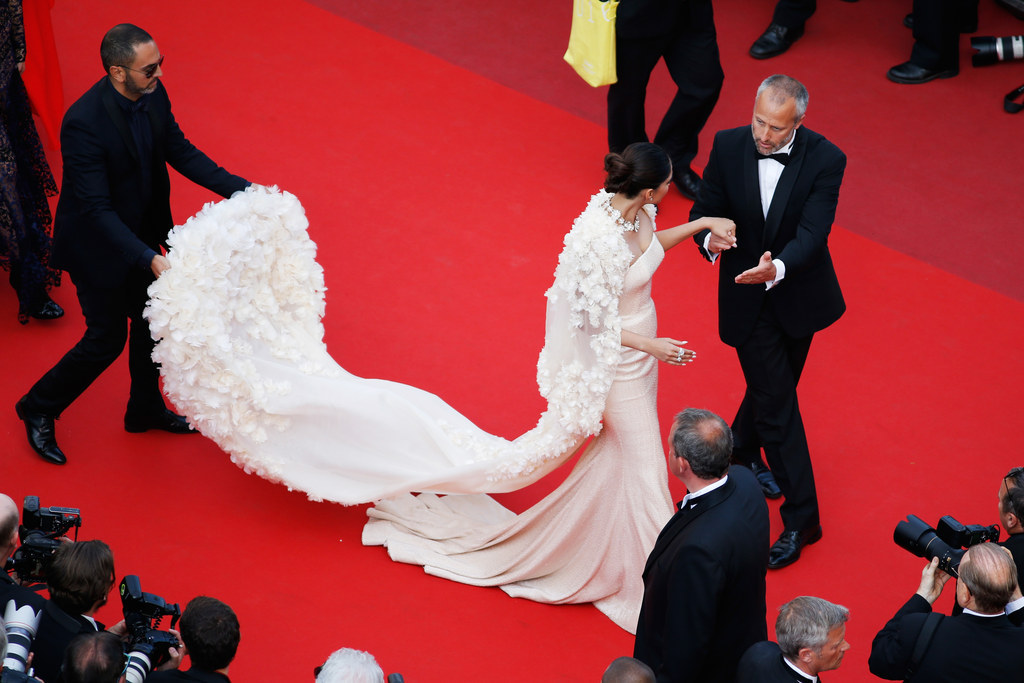 And thank you, because she could not have done it without your assistance and I bet she knows it too.