Back in February 2017, Kendall Jenner flew down to Jaipur to shoot for the 10th anniversary edition of Vogue India.
Kendall's visit to India was recently telecast in an episode of Keeping Up With The Kardashians.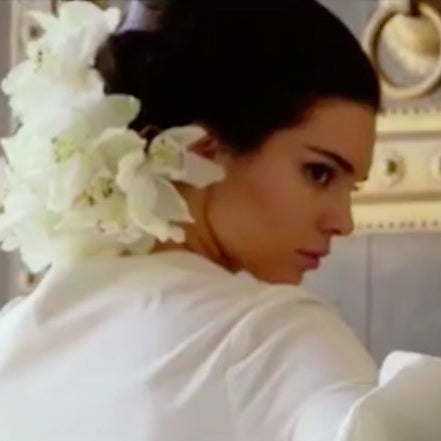 For those who are n00bs, KUWTK is a reality show that has been documenting the lives of the Kardashian-Jenner family for 13 seasons.
In the episode, Kendall recounts her experience to her half-sisters, Kim and Khloe Kardashian.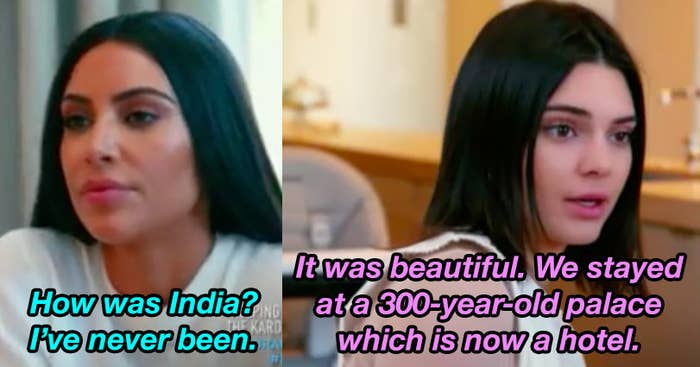 She discusses meeting India's first openly gay prince, Manvendra Singh Gohil in Jaipur.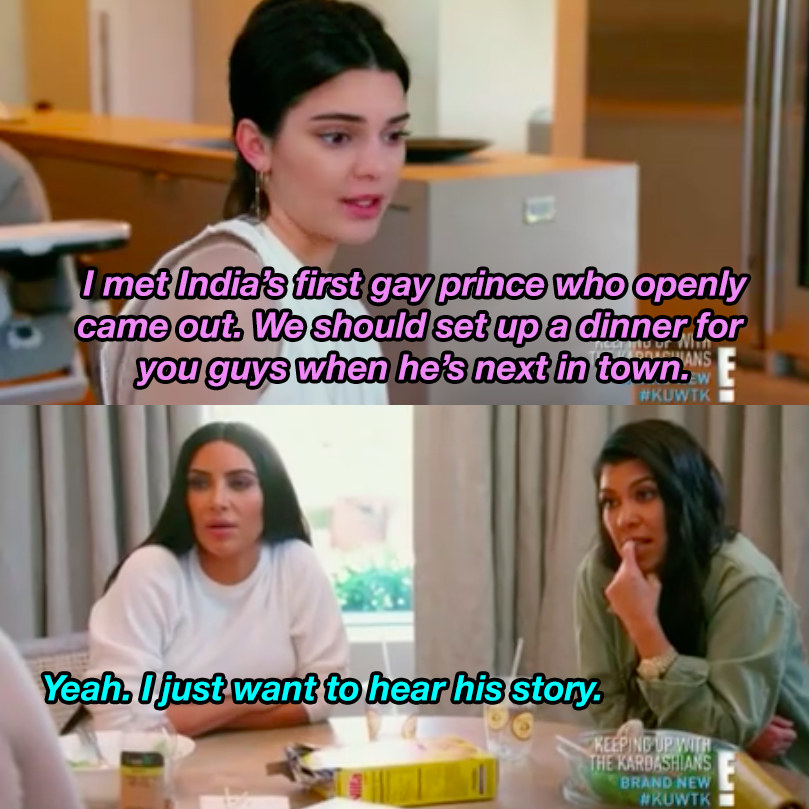 Kendall talks about the similarities between Prince Manvendra and her dad Bruce Jenner, who came out as a transgender woman and renamed herself Caitlyn Jenner in 2015.
Kendall follows through on her promise and invites him for dinner at Kim's house in Los Angeles.
At dinner, the prince shares his experience of coming out in India.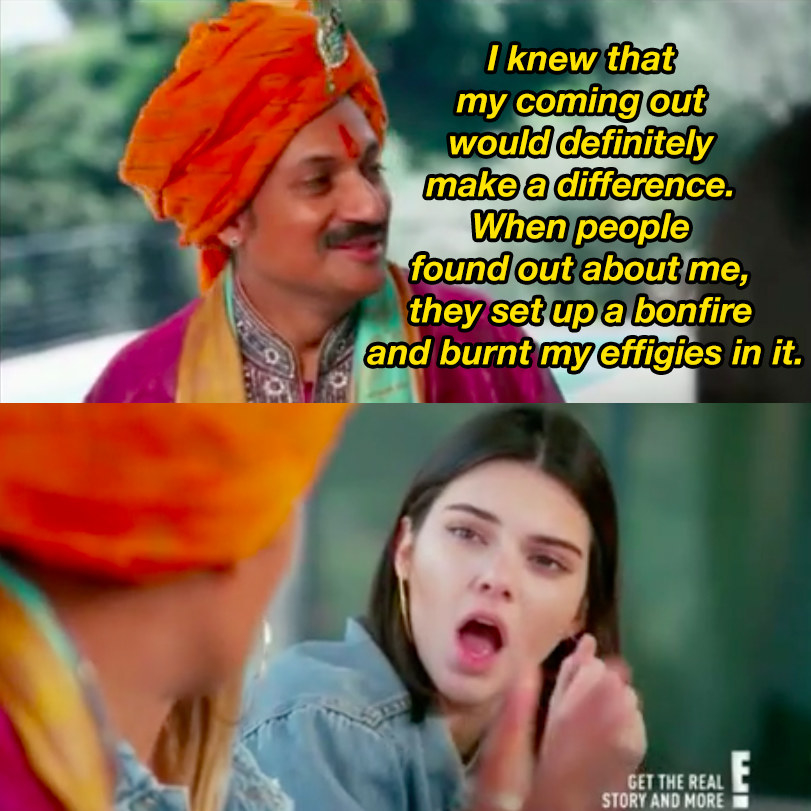 The Kardashians, keen on learning about the prince's life, ask him pertinent questions.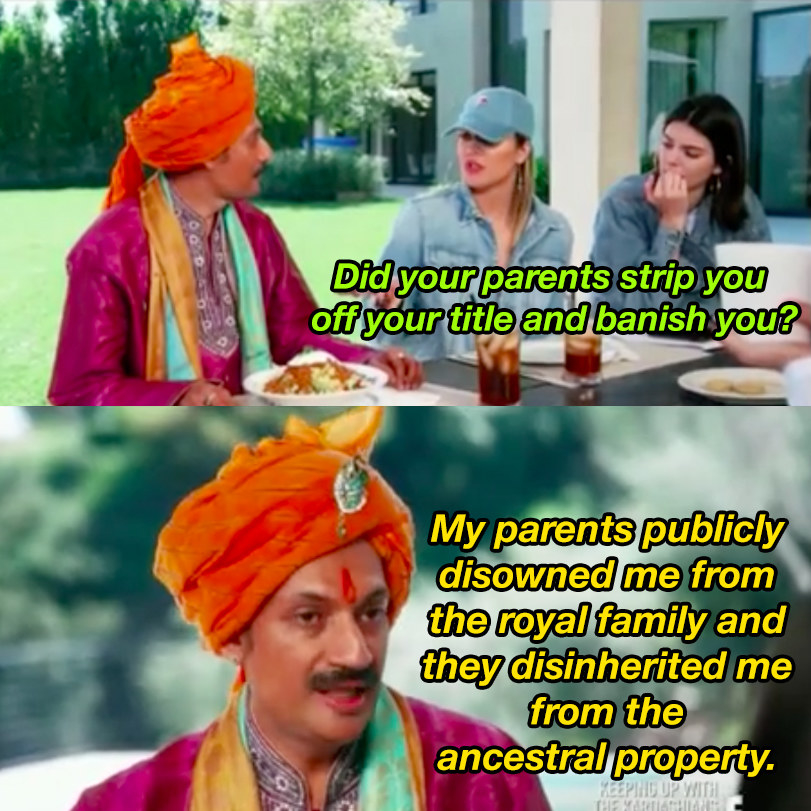 Kim also points out similarities between Prince Manvendra's coming out and Caitlyn's journey as a trans woman.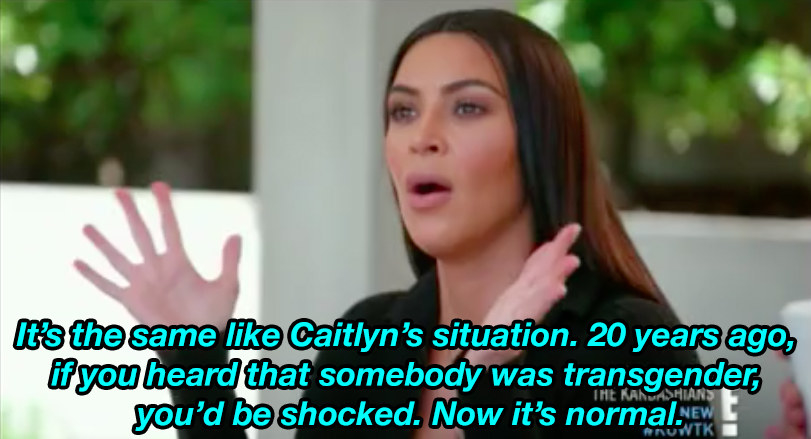 The sisters discuss the stigma attached to coming out in any part of the world.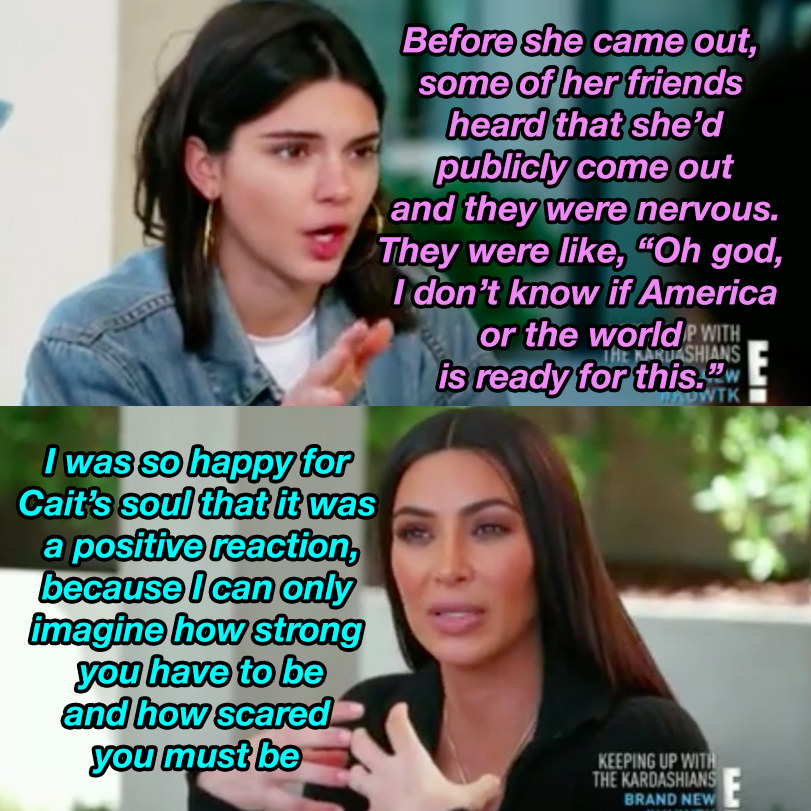 Kim asks the prince about his marital situation with his now ex-wife Chandrika Kumari.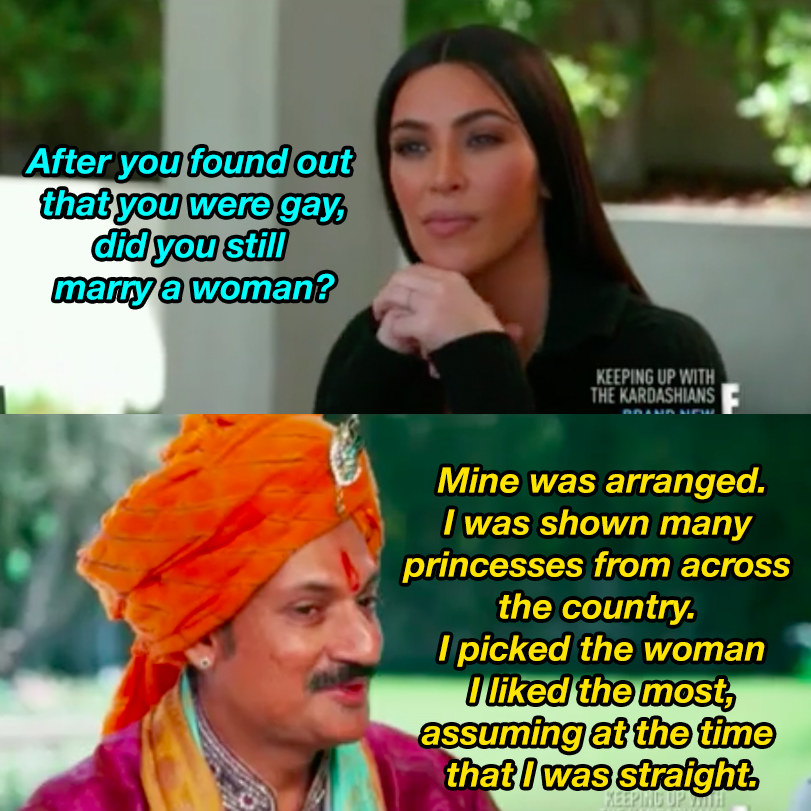 And she is overwhelmed.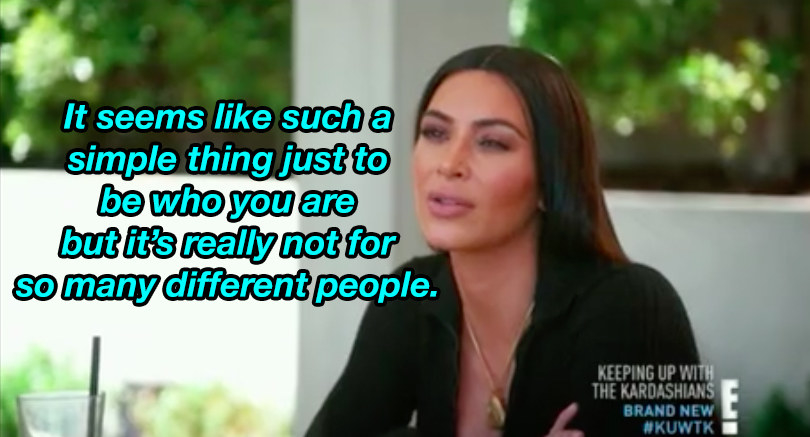 She lauds Prince Manvendra for being considerate about his wife's future before coming out.
And Kendall expresses her interest in making the prince meet her mom Kris Jenner, for the latter to understand Caitlyn better.