Parineeti Chopra and Sania Mirza's new best-friendship is next level adorable. They just returned from a mini-vacay in Goa and their many Instagrams will make you wanna join the squad.
Pari and Mirza are so tight that in an interview with Hindustan Times, when asked who she'd want playing her in a biopic, Sania quipped, "I would choose Parineeti Chopra.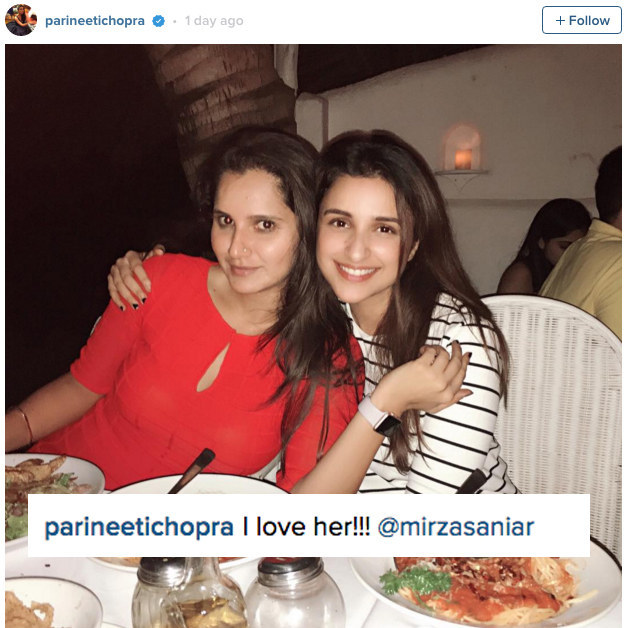 Rumours of said biopic have been circulating for a while. *crosses all fingers and toes hoping for this to be true*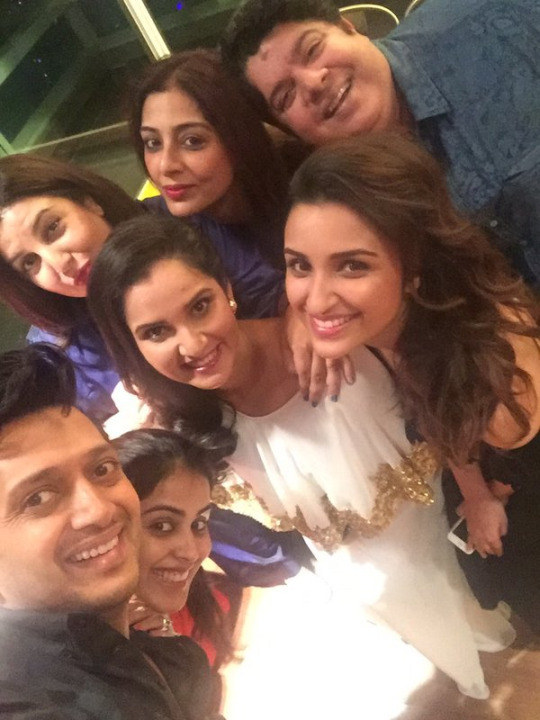 It would be "BESTTTTT" if this movie happens.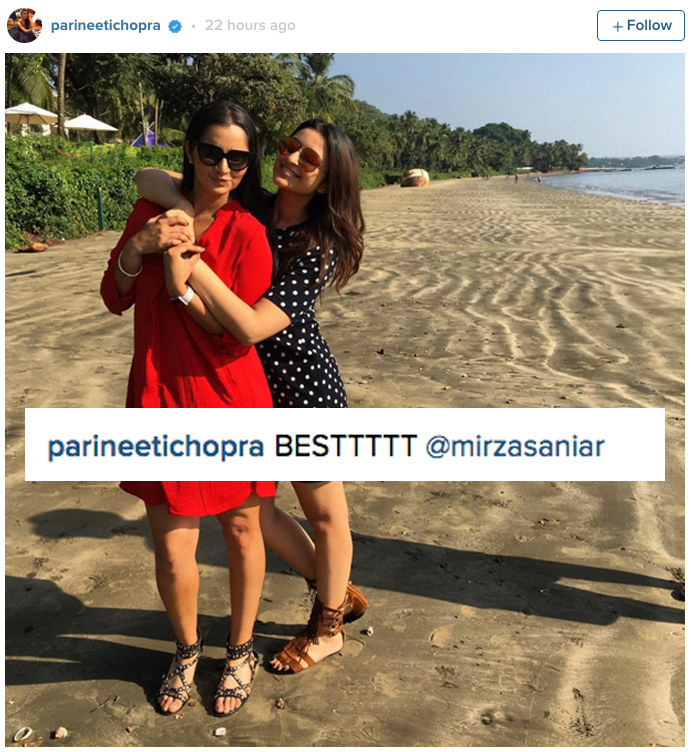 If there was a Women's Friendship Doubles Tournament, these two would slay at it.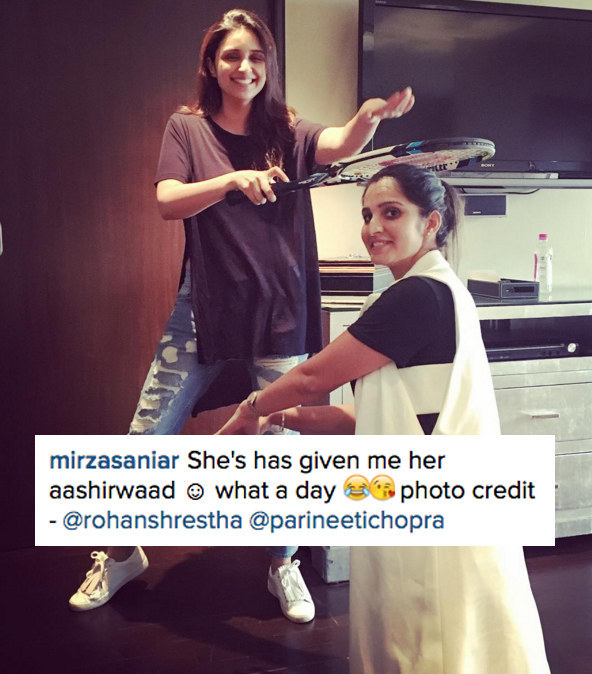 Even their style game is collectively on-point.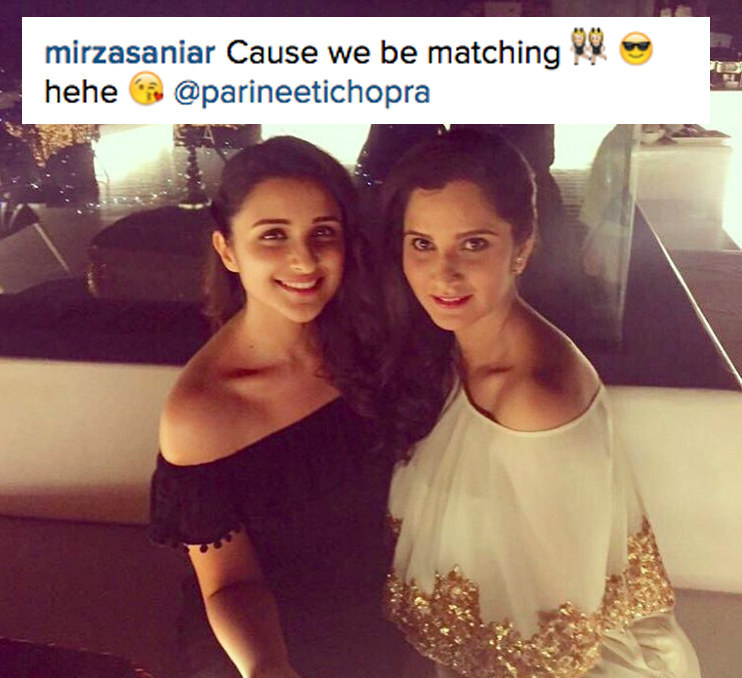 All I want is to be in the presence of this flawless friendship.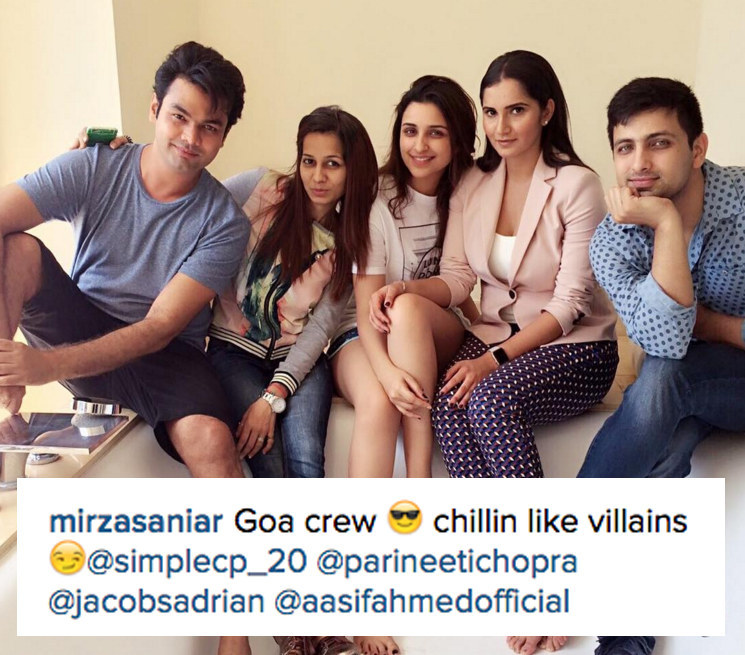 Even if the biopic doesn't materialize, we are super grateful to Mirza and Chopra for giving us aggressive BFF goals.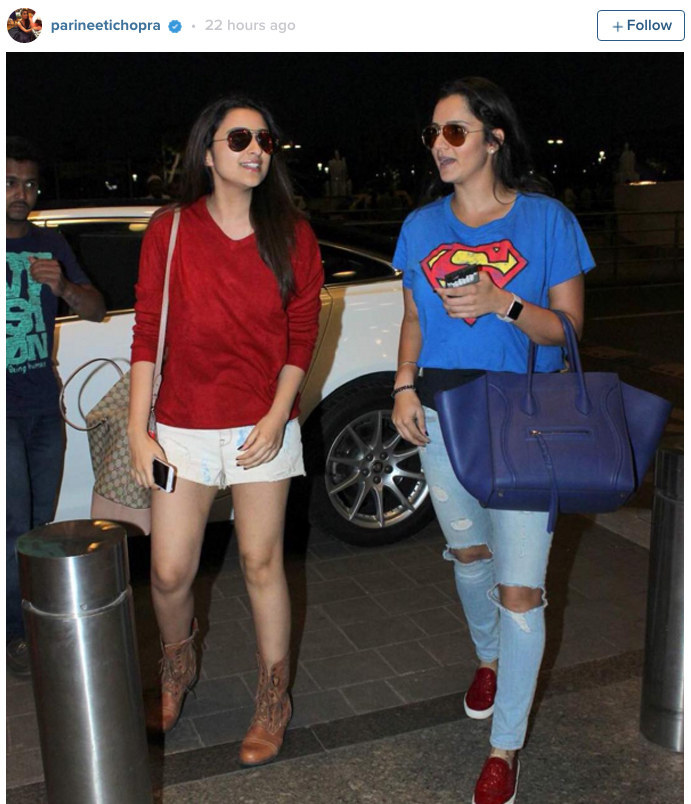 Follow BuzzFeed India on Facebook.