Varun Dhawan rode this motherfuckin' beast-ass quad bike to the song launch of his upcoming movie Dishoom.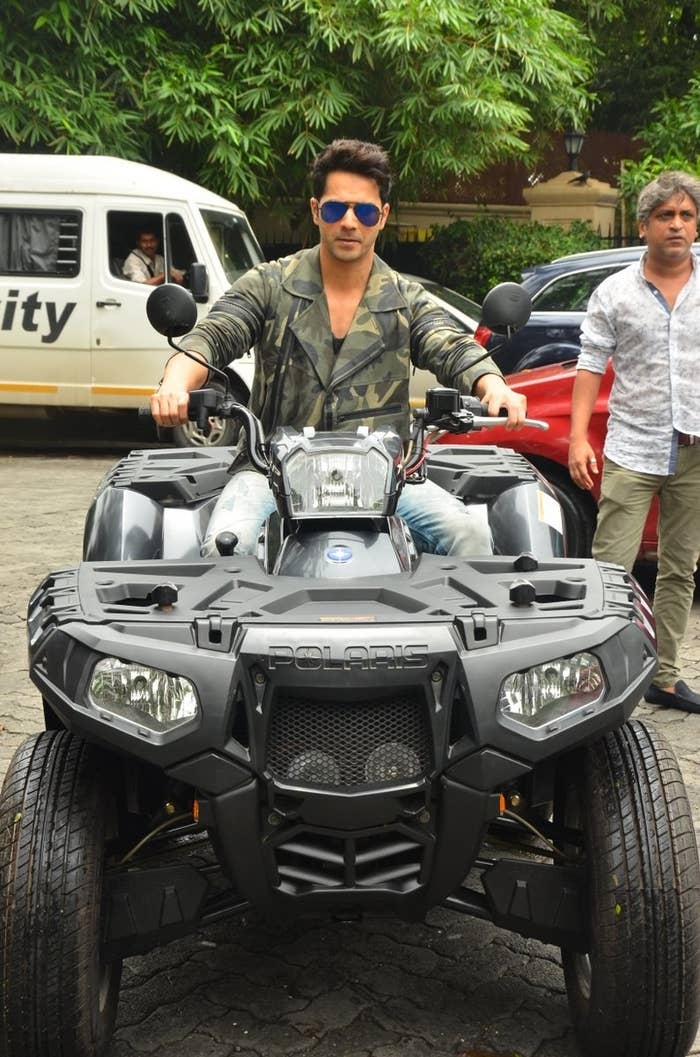 He rode down from his house in Juhu to the screening venue and a lot of people on the way wholly lost their shit. Look at this exuberant gang of school kids trying to shake hands with him: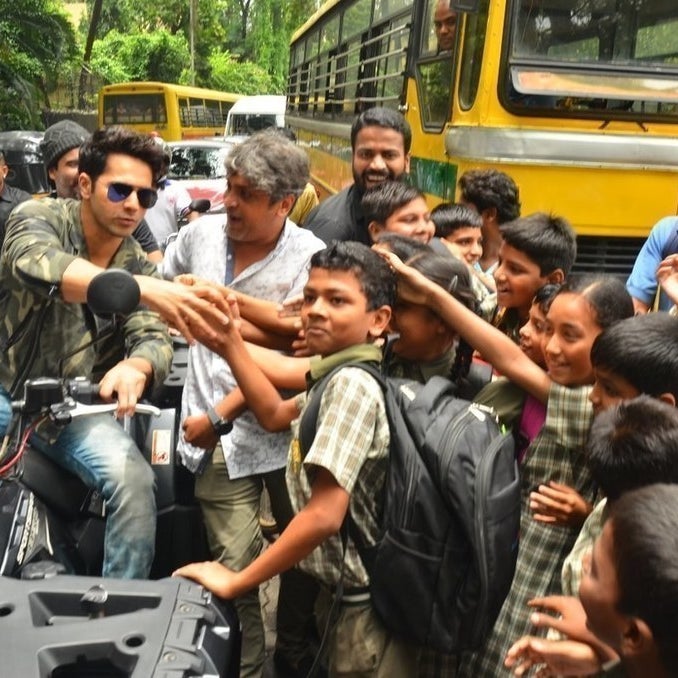 And at the screening venue, Parineeti Chopra joined him to pose for the paps, because how often do you get to pose with a giant motorbike.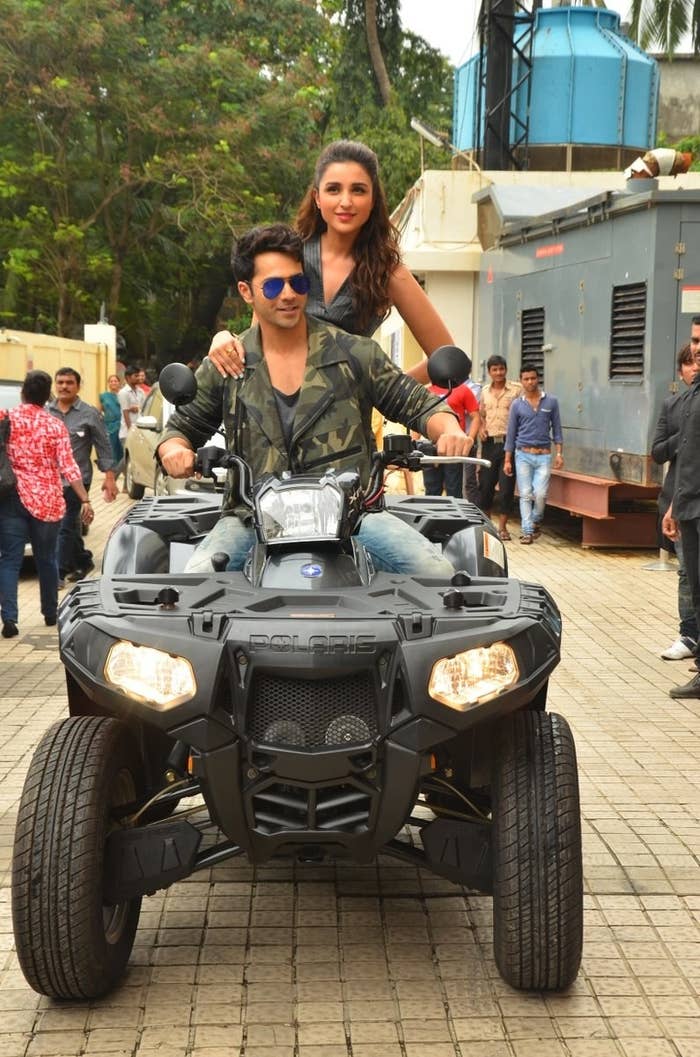 But some were largely confused as to why Varun was riding a beach bike on the streets of Mumbai. What follows is a summary of what I think these people felt: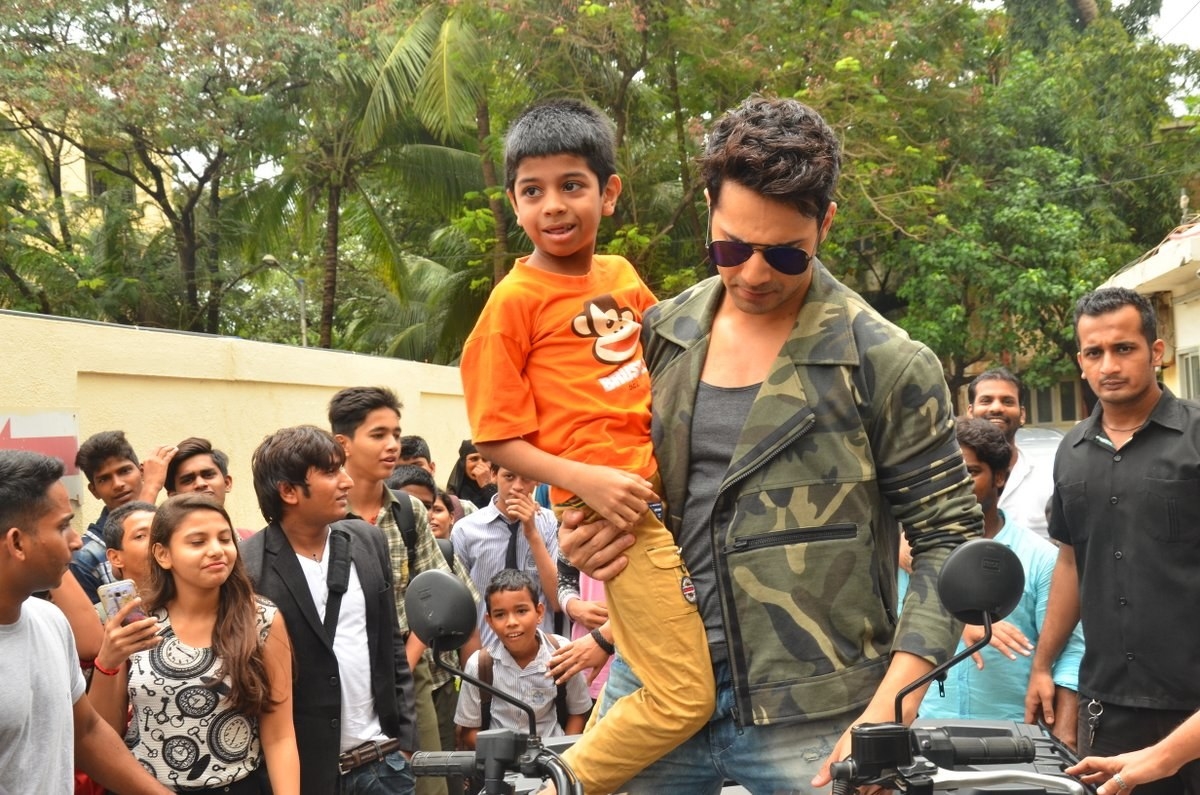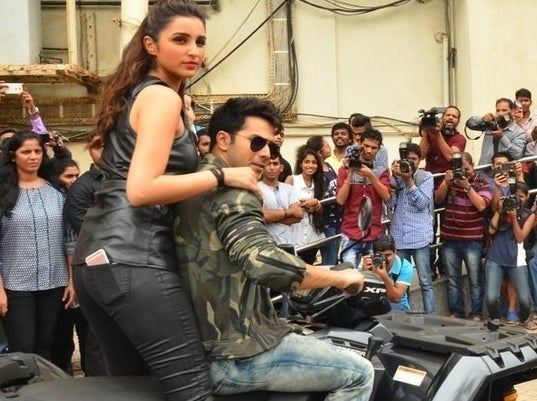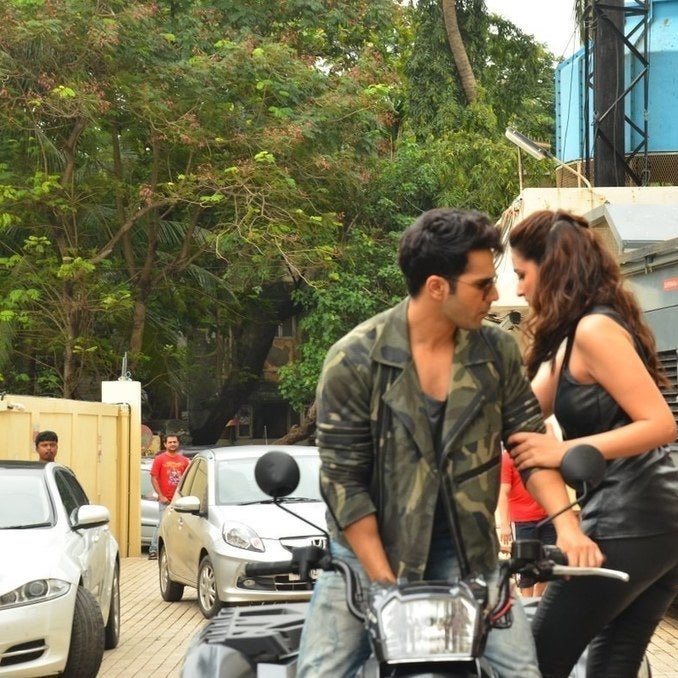 "Dafuq." - This pair of humans.
"Kaiku?" - The man in the autorickshaw.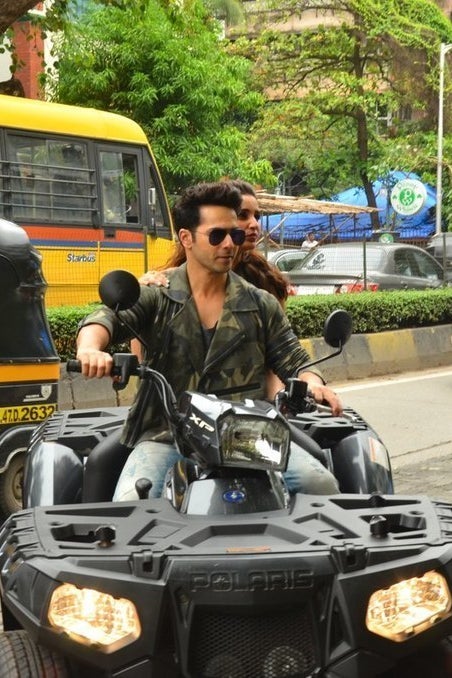 "This is a bit extreme."- This kid.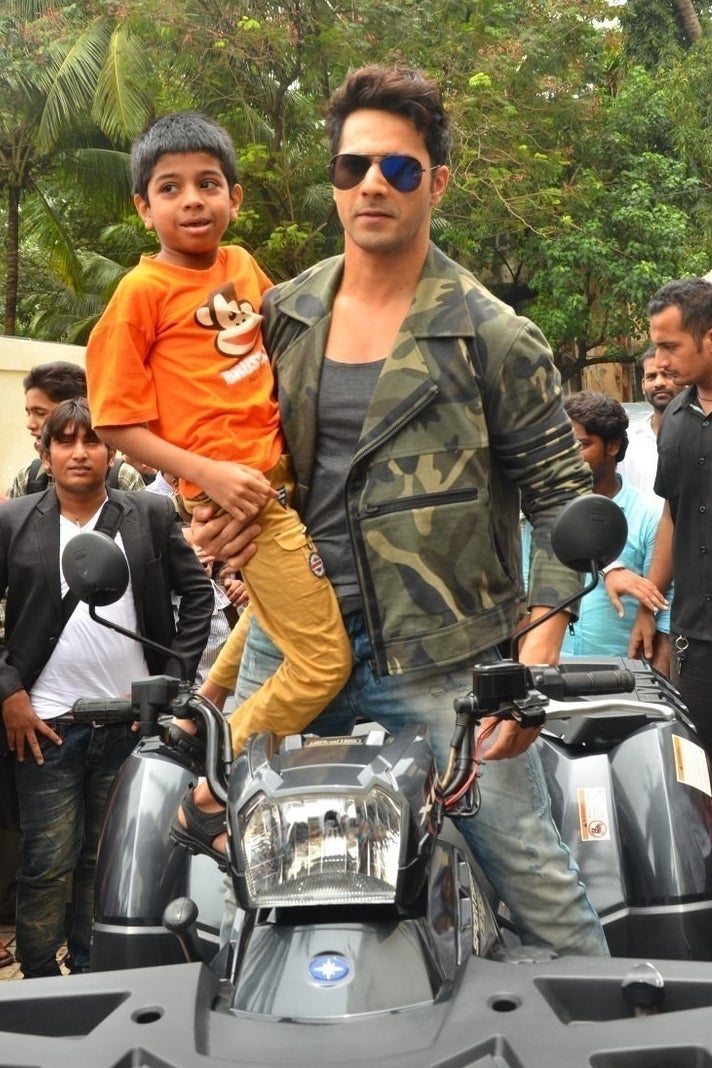 Well, for what it's worth Varun and Parineeti had a baller time.