Dwayne Johnson Is Adorably Petrified Of How Amazing Priyanka Chopra Is In "Baywatch"
This movie is going to be off the hook, guys.
Dwayne Johnson shot a hardcore action sequence with Priyanka Chopra, who plays the villain in the upcoming action-comedy, Baywatch.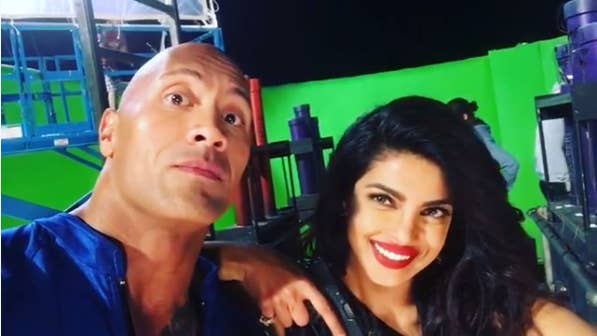 And he instagrammed this video to tell the world how Chopra is basically a savage beast at her job.
Look at Chopra giggling innocuously like it's no big deal that THE ROCK is freaking out because of her.