Karan Johar penned a column for NDTV titled "I Don't Get Sex — And I'm No Longer Trying" in which he talks about why he doesn't "chase" sex anymore.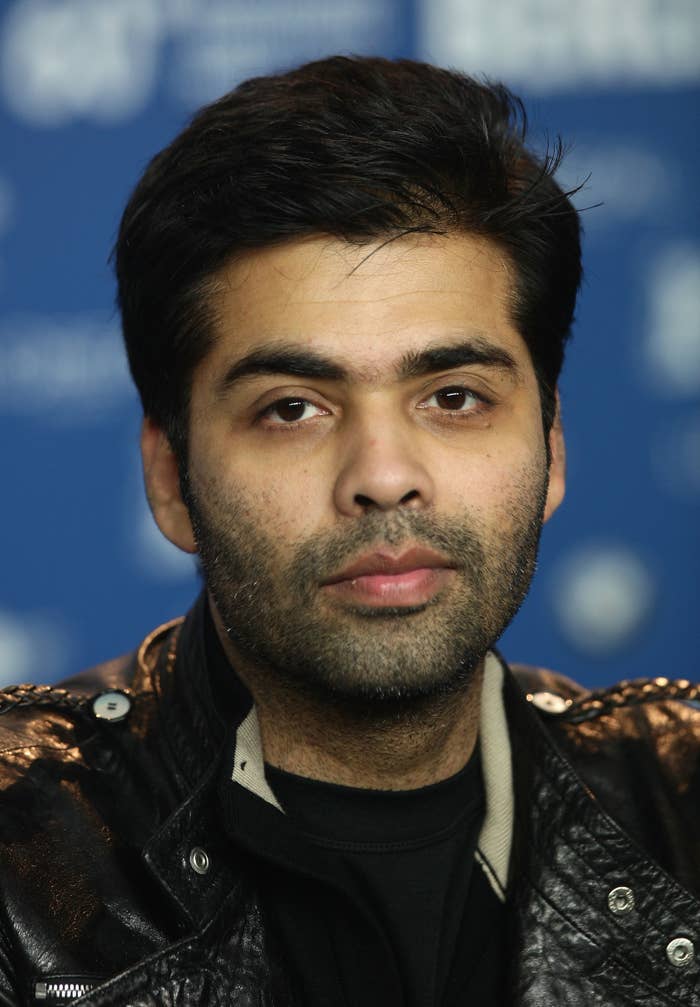 He writes about being raised by conservative Punjabi parents who were too "shy" to ever have "the talk" which led him to have misguided notions about sex. Like this: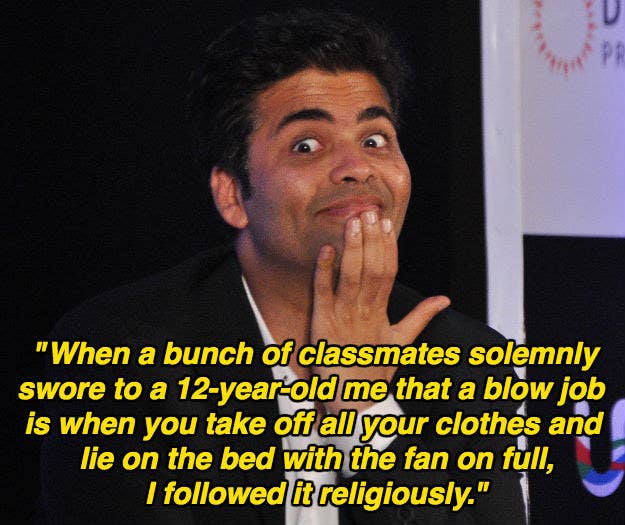 Which led to this disaster: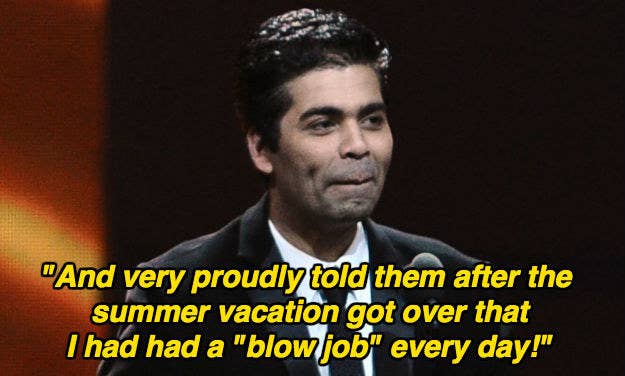 Johar writes about being a "fat kid" who grew up feeling unattractive. Which is why his first sexual encounter at the age of 26, ended up being this: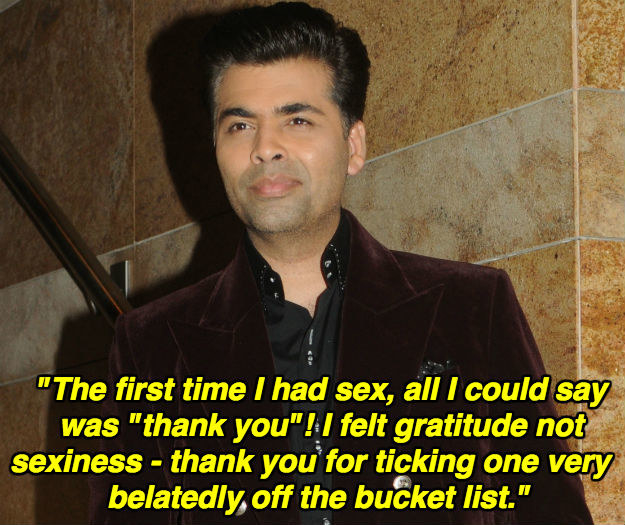 He reveals that watching porn was never an enjoyable exercise for him.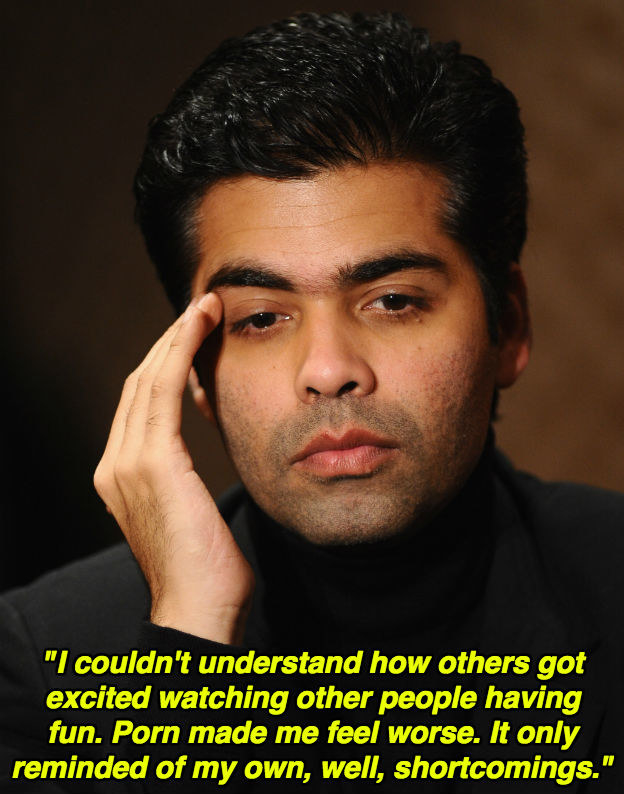 He also talks about his definition of being "good in bed" which made me scream "SAME" and all my co-workers looked at me.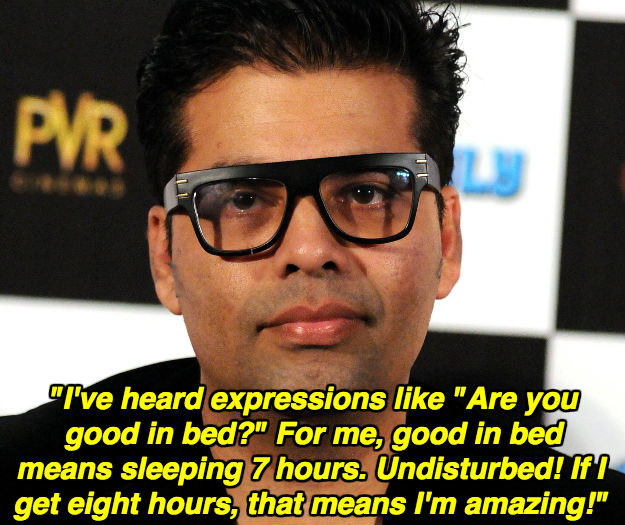 And most importantly, this: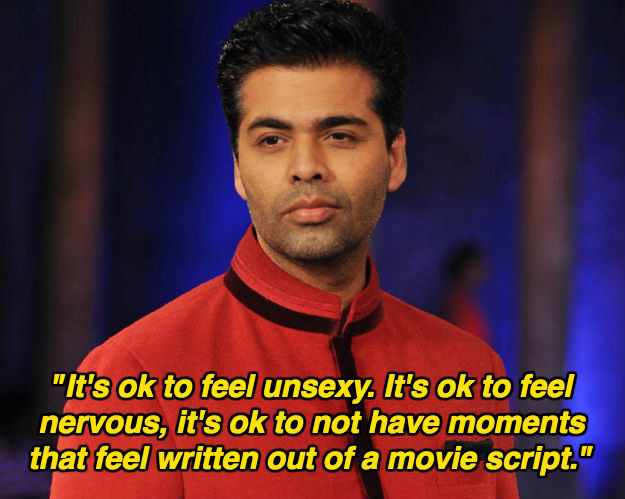 Do yourself a favour and read Johar's column here.