Kangana Ranaut Took Multiple Selfies While Walking The Ramp At Lakme Fashion Week
Peak Kangana.
Kangana Ranaut sashayed down the ramp as the showstopper for designer Tarun Tahiliani's show at the Lakmé Fashion Week.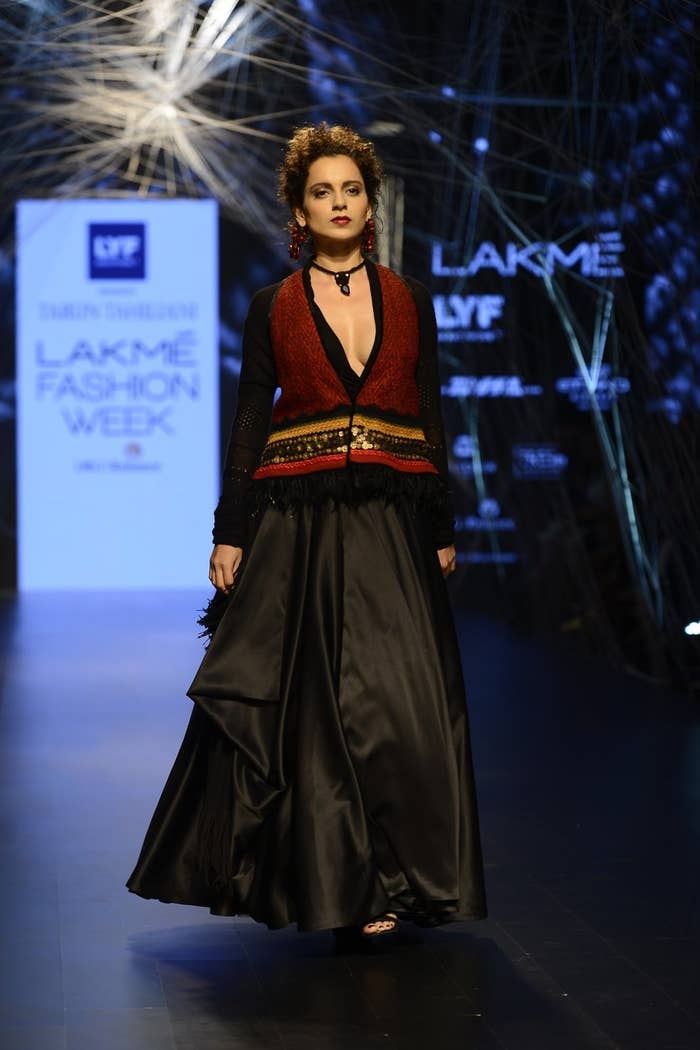 Needless to add, she looked gorgeous. BUT she also seemed kinda bored just walking down the runway so she whipped out her phone and started taking selfies.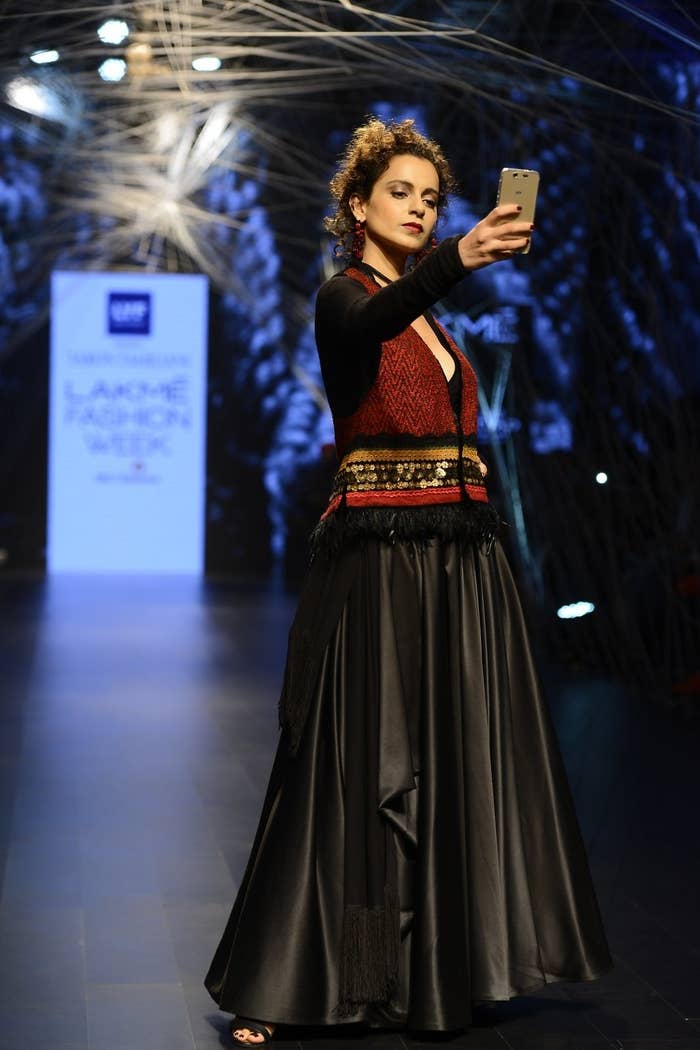 She took many fierce selfies.
And she was pleased with each one of them.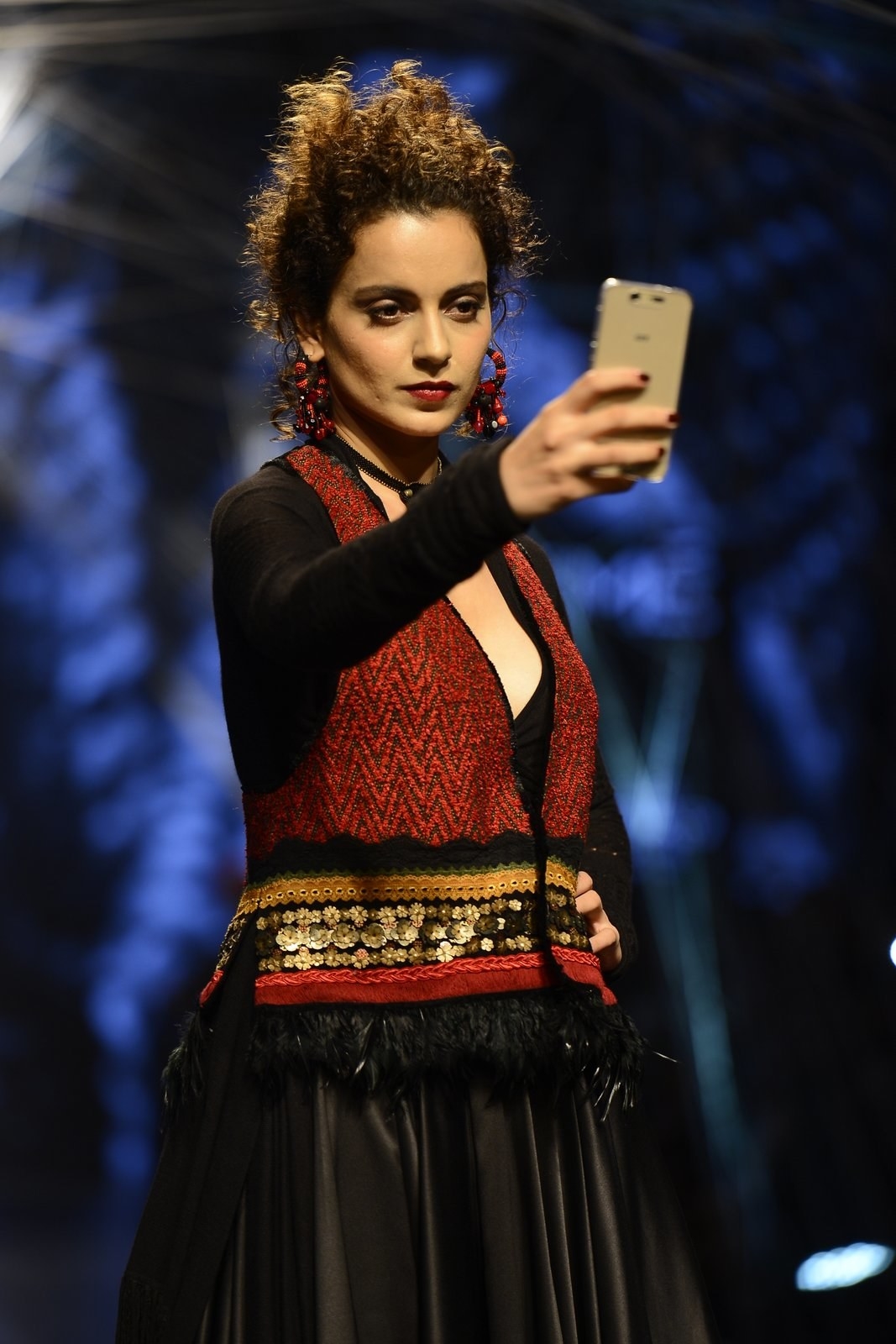 She was also joined by Tahiliani in the selfie shenanigans.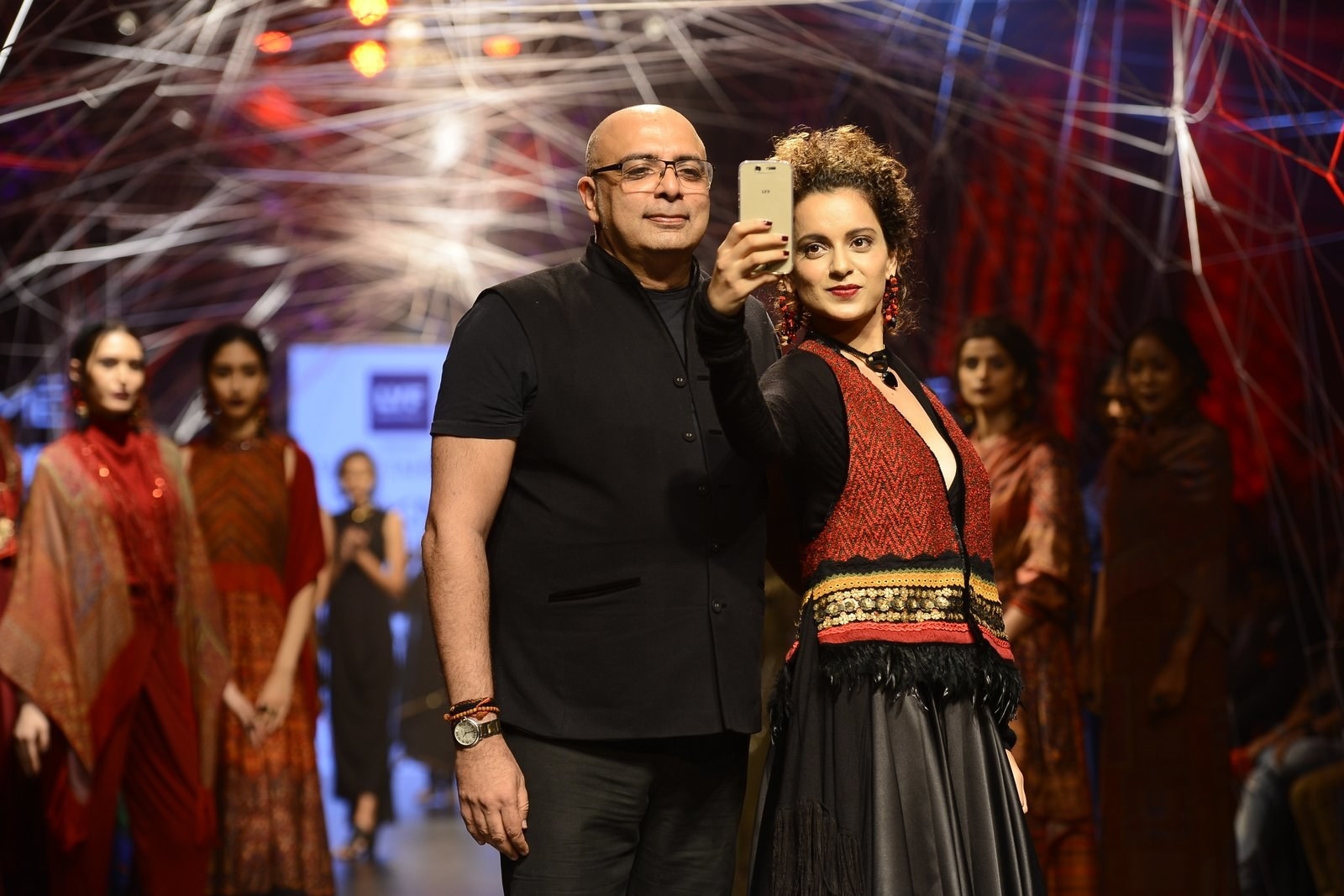 This is possibly the most Kangana thing Kangana has ever done.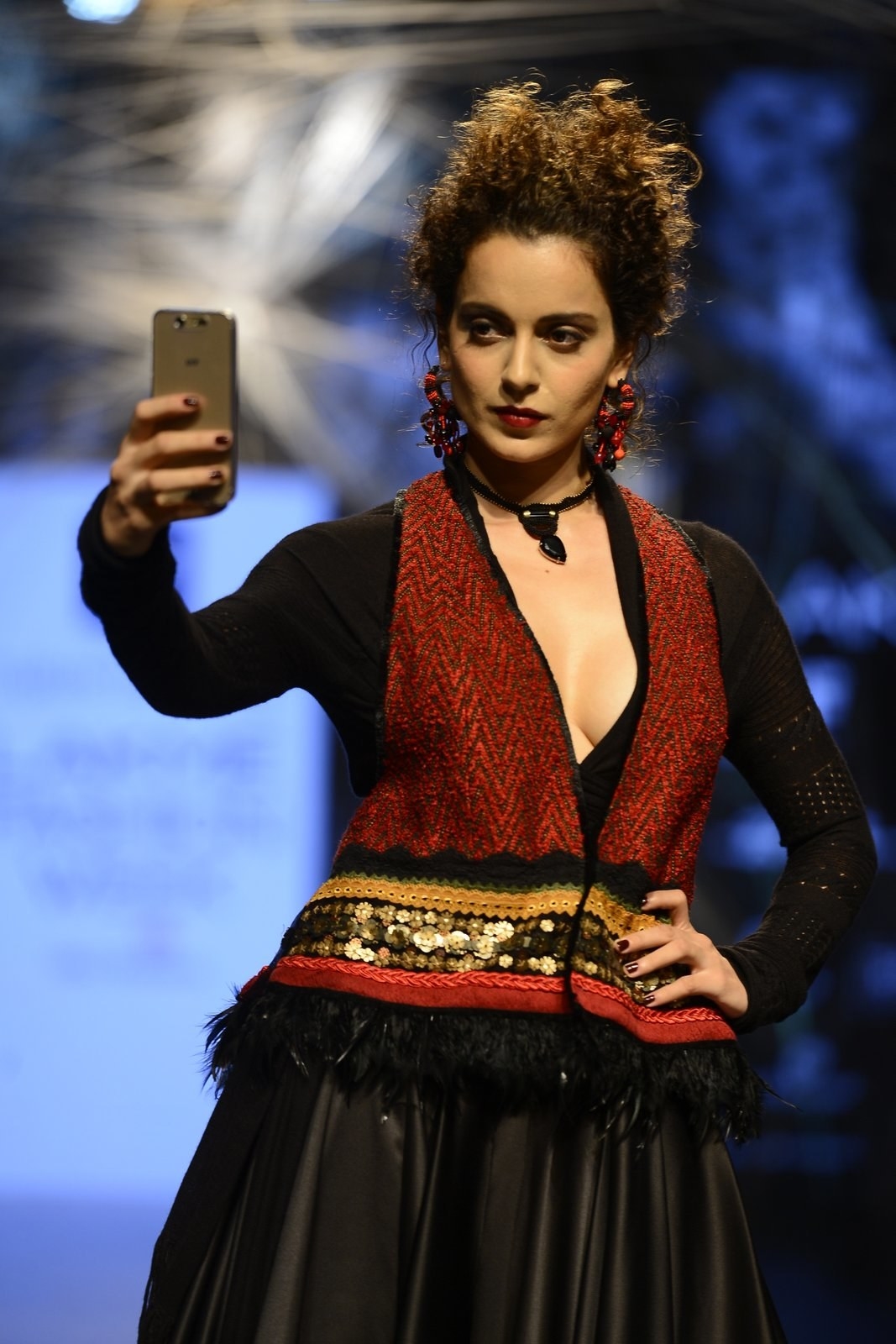 And it was truly a great promotional activity for the mobile company Kangana endorses.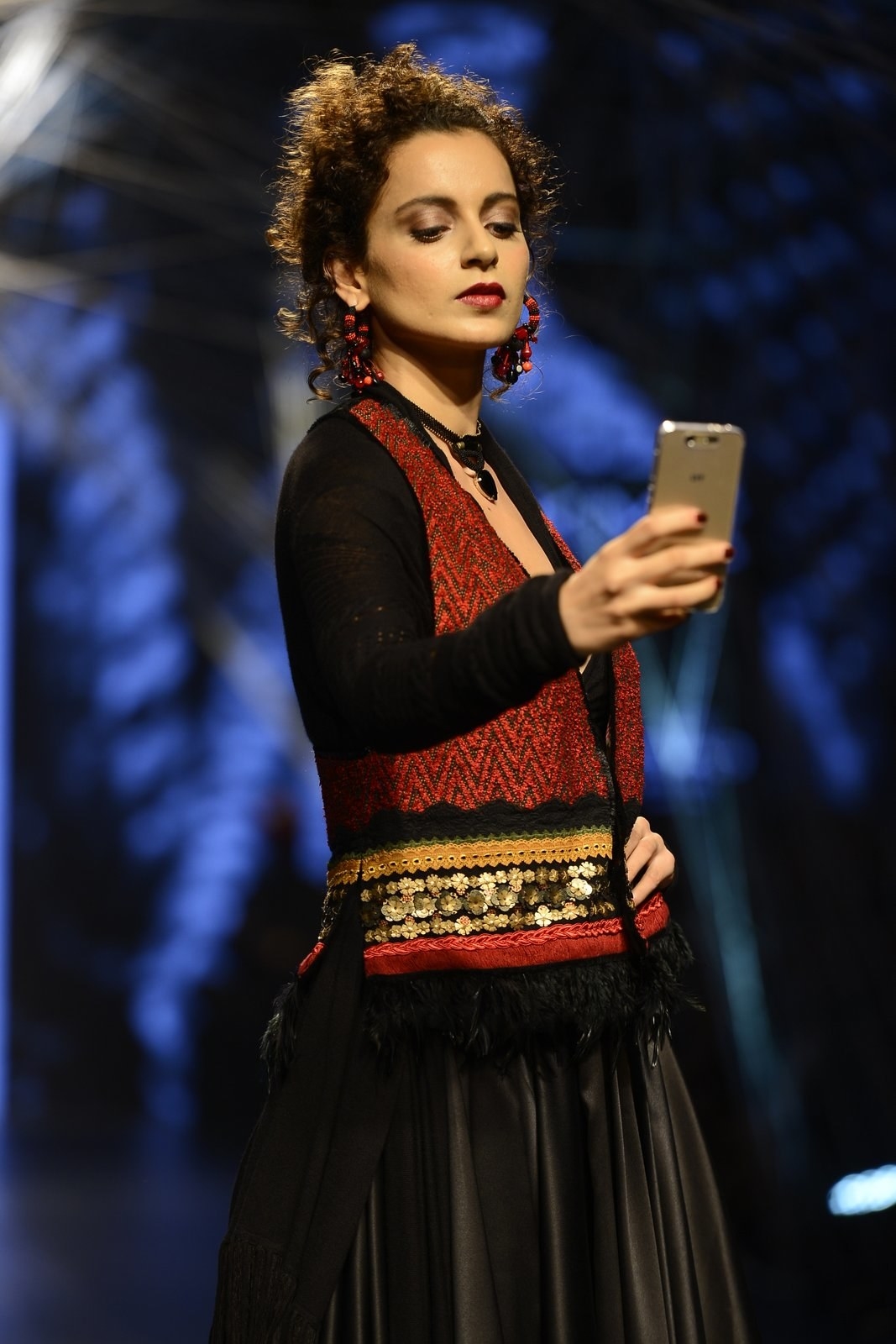 🔥🔥🔥