Reese Witherspoon Asked Priyanka Chopra A Pretttty Cool Question On The Emmys Red Carpet
Turns out Chopra is a pretty hardcore '90s kid.
In an attempt to engage female celebrities in inspiring conversations about their professional achievements, Amy Poehler's #SmartGirlsAsk initiative asks celebs on red carpets questions that go beyond "Who are you wearing?"
Reese Witherspoon, a passionate supporter of the initiative, submitted a question to ask Priyanka Chopra at the Emmys.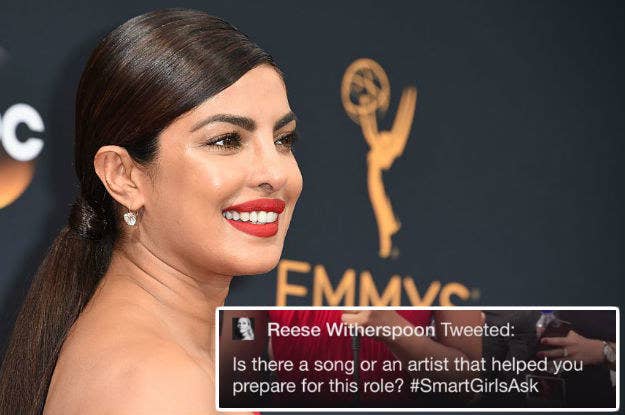 This was Chopra's response:
Chopra said that even though there was no particular song that helped her prepare for the role of Alex Parrish in Quantico, she has a special place in her heart for Meredith Brooks' Bitch.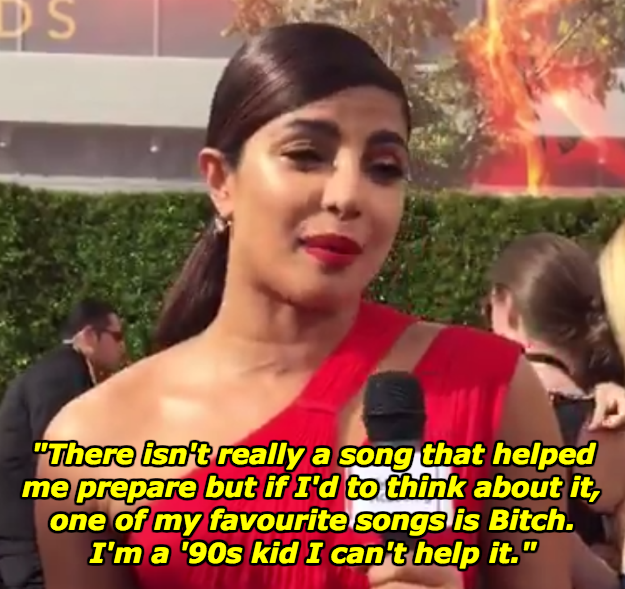 Witherspoon totally approved of her answer.