1.
When these best friends share one last laugh in Rang De Basanti.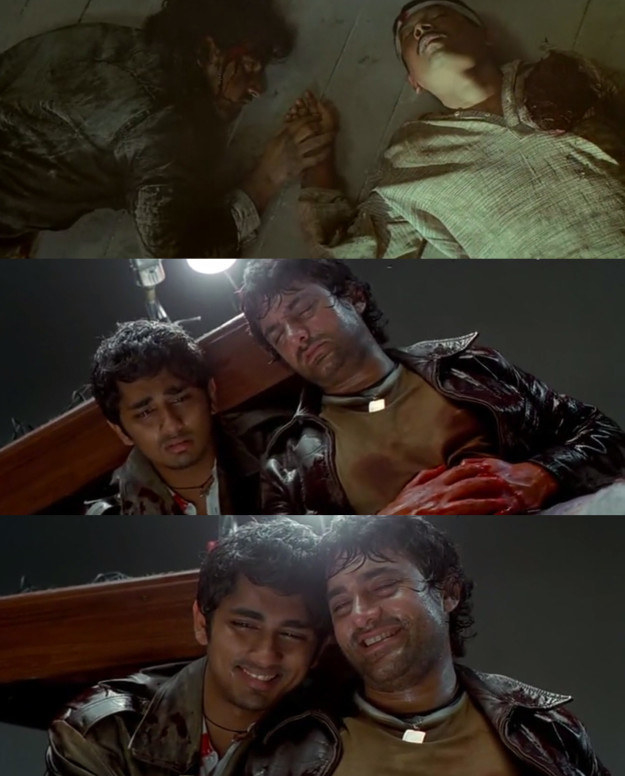 2.
When Sonia is brutally raped and murdered, while her twin sister is on the phone, helplessly listening to her cries for help, in Dushman.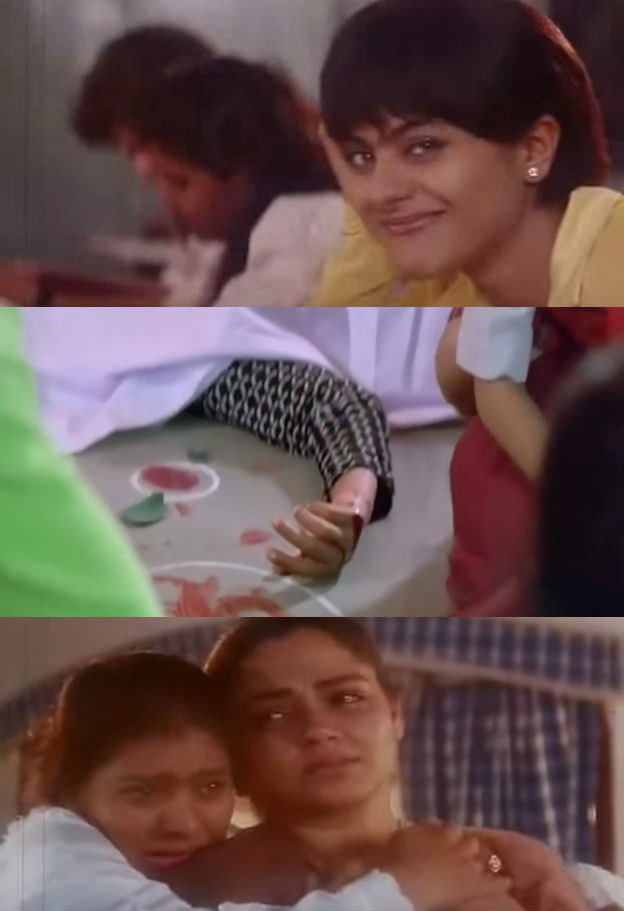 3.
When Zaheer dies in Munna's arms while desperately asking to see his mother one last time, in Munnabhai M.B.B.S.
4.
When little Tina is lured in by a toy and is robbed of her life, in Mr. India.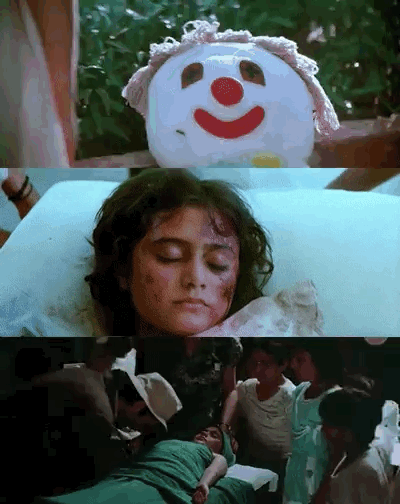 6.
When Raghu begs to be set free from the world of crime and his mother shoots him before the cops can, in Vaastav.
7.
When Ishaan gets accidentally shot by his best friend Omi during communal riots, in Kai Po Che!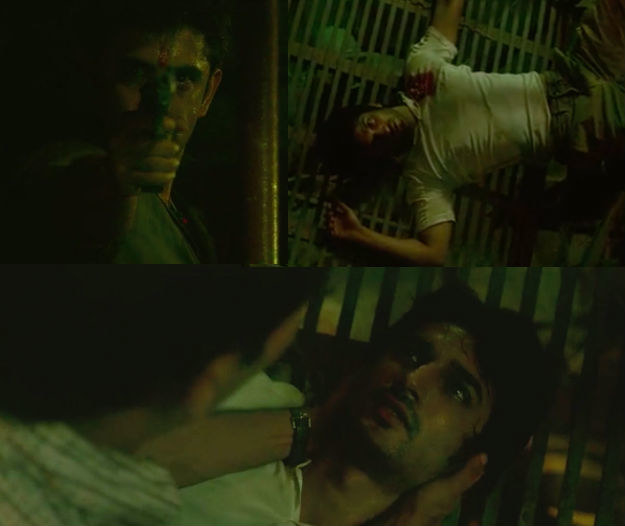 8.
When Shivaji steps out of his house, unaware of the impending doom his parents are about to meet, in Nayak.
11.
When Kalpana is mercilessly murdered in front of her lover, for exposing a human trafficking racket in Ghajini.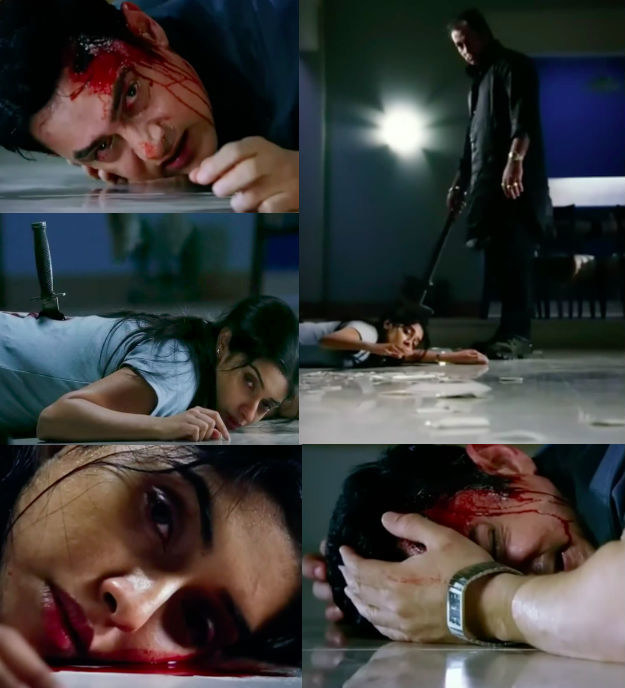 12.
When the cops shoot Mahabir dead, right in front of Veera, in Highway.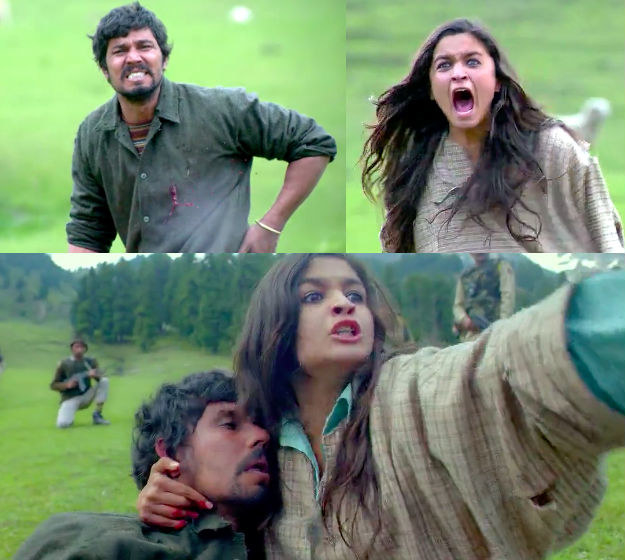 13.
When Ishwarchand beats death for a moment to name his newborn grandson but loses soon after in Waqt: The Race Against Time.
14.
When Varun fails to dupe the police the one time it counts and is shot dead, in Lootera.
15.
When Omkara, suspecting Dolly of having an affair, smothers her to death, only to find that it was all a misunderstanding, in Omkara.

16.
When Preet is killed by Sartaj's brother in an attempt to stop him from taking drugs in Udta Punjab.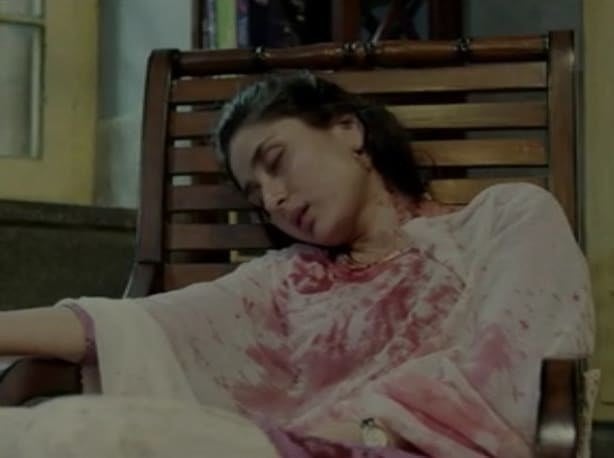 17.
When Bhashkor has the best "motion" of his life and then passes away peacefully in his sleep, in Piku.