Literally everyone is aware of the fact that Ranveer Singh is an uninhibited live wire on the loose.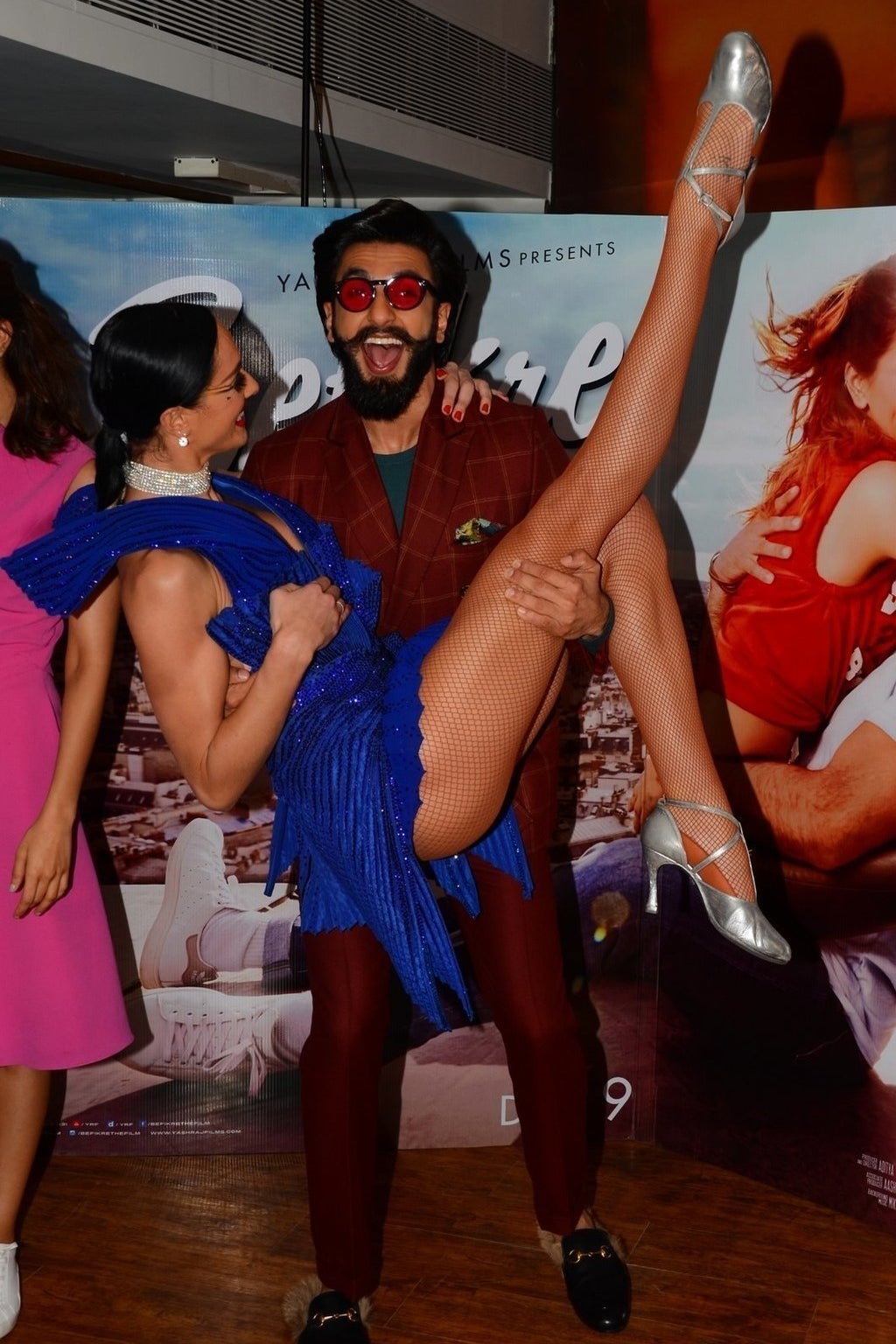 So, recently while at Agenda Aaj Tak 2016 conclave, Ranveer invited yoga guru Baba Ramdev on stage thinking to himself that people will be entertained watching them dance together.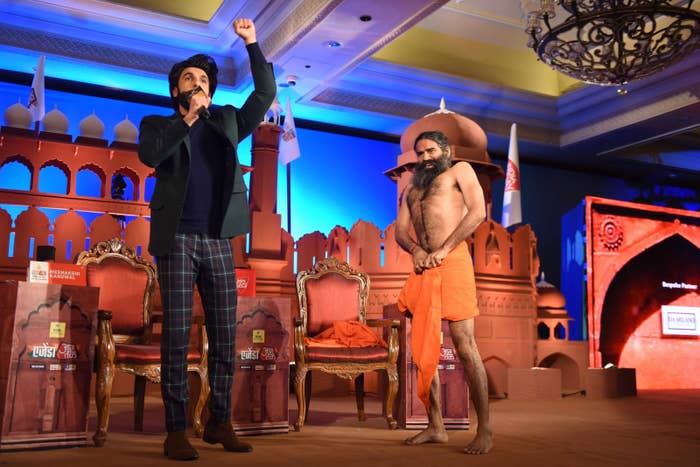 Except that Ranveer had no idea that he was about to be destroyed by Ramdev.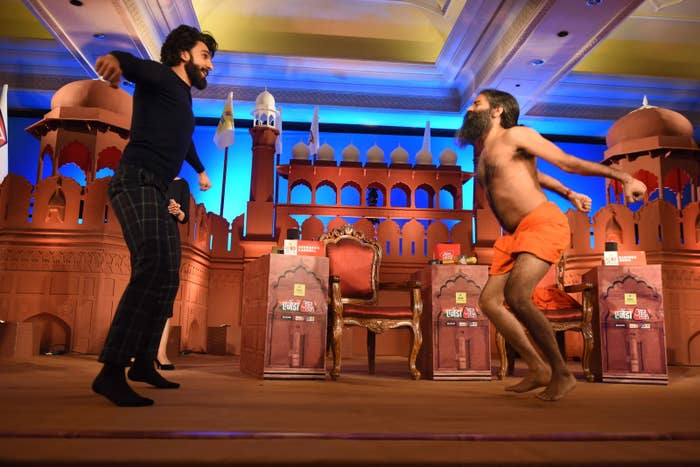 Ramdev began his "yoga dance" by pulling the following move on Ranveer: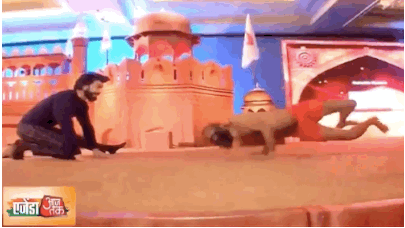 After becoming a sped-up human slideshow of the toughest yoga poses possible, Ramdev did a handstand.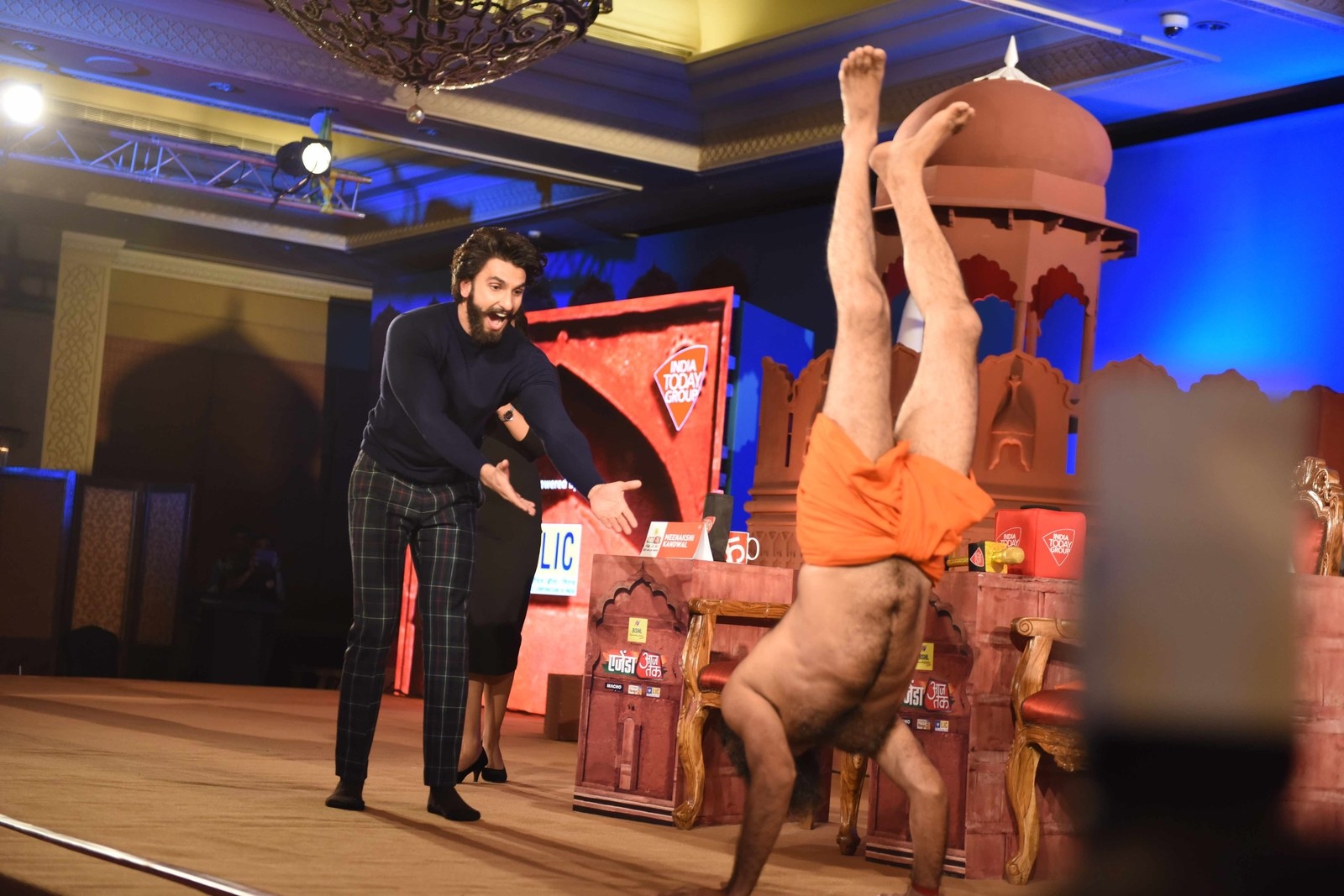 AND THEN CASUALLY WALKED WITH HIS DAMN HANDS TOWARDS RANVEER.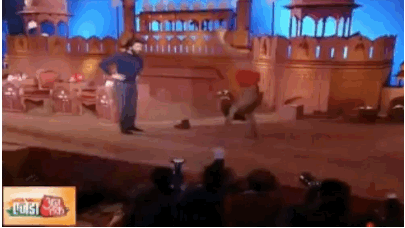 Ranveer tried to keep up.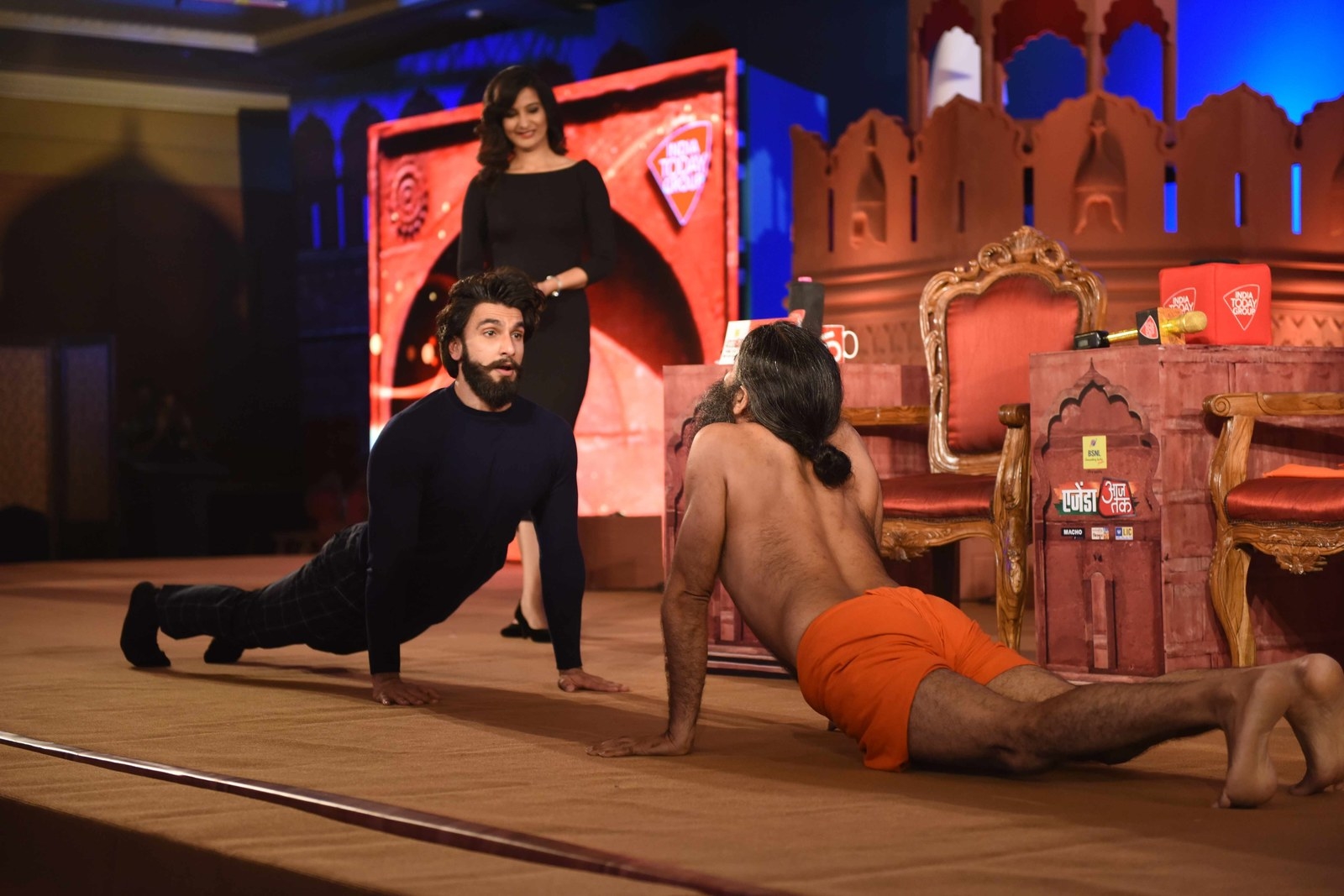 And for a brief moment, he thought that he might just win this dance-off and not be smashed to bits by Ramdev — Lord of The Dance.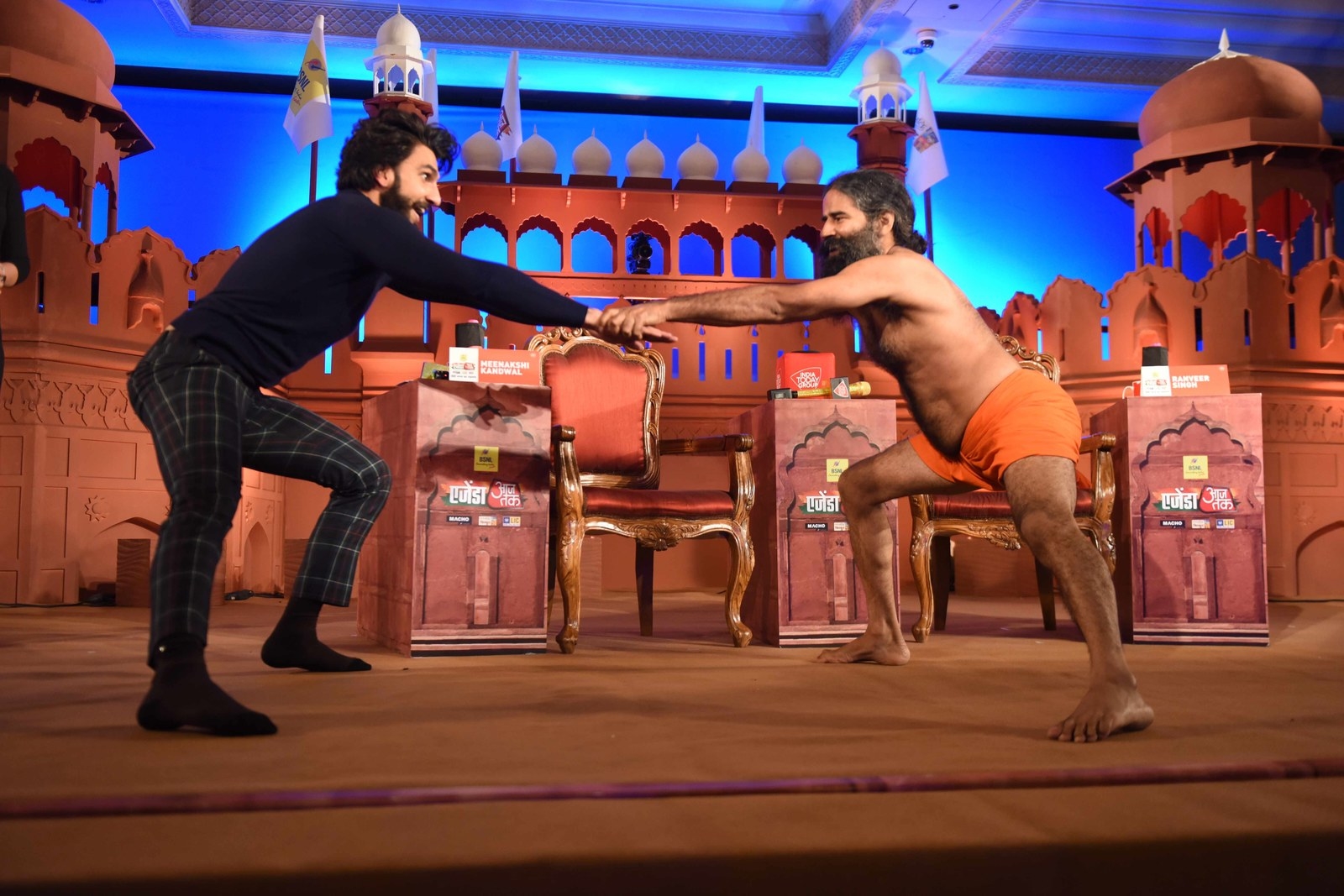 "As we do this, the people watching us will think that both our bodies are equally capable of bending unrealistically. They will still love me," Ranveer probably thought to himself.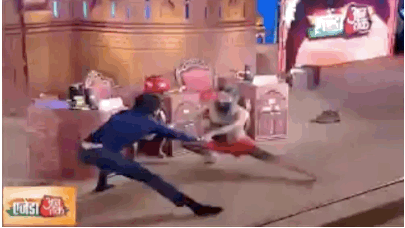 BUT IT WAS MERELY POWER PLAY. Ramdev proceeded to lift Ranveer off the ground and plant him on a chair like a pile of laundry.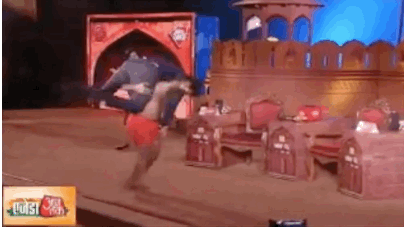 Ramdev walked away from the dance battle, victorious, while Ranveer's life flashed before his eyes.
And with folded hands he admitted if there anyone who can out-Ranveer him, it is Ramdev.