Ranbir Kapoor and Katrina Kaif have been doing a whole lot of interviews to promote their upcoming film Jagga Jasoos.
And during some of those interviews, Ranbir has mansplained questions directly addressed to Katrina.

The mansplaining wasn't great to watch while it went down.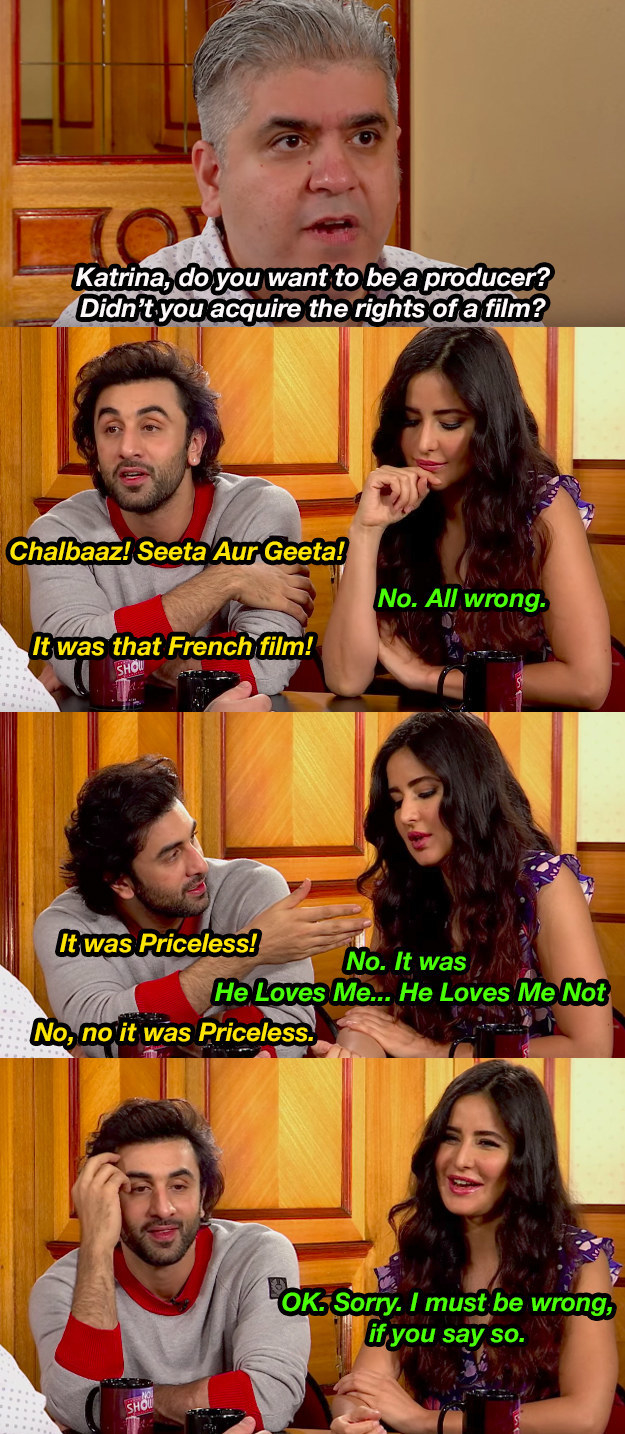 And I honestly just wanted someone to educate Ranbir and make him STOP.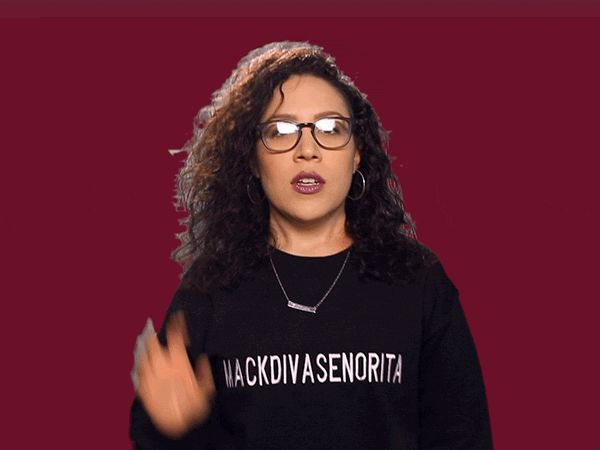 In a recent interview with MissMalini, Ranbir finally spoke about talking over his female colleague.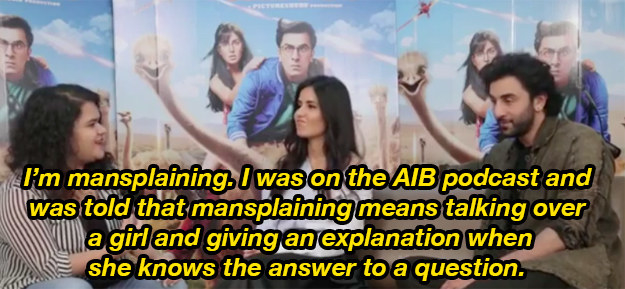 And he admitted to being patronising towards his co-star.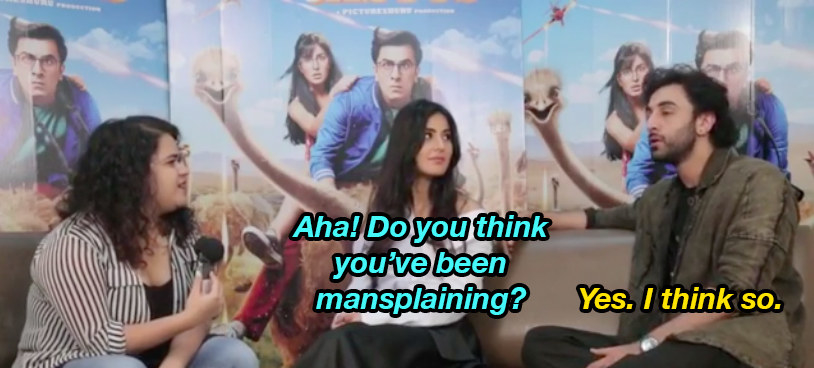 Most importantly, he promised to never do it again.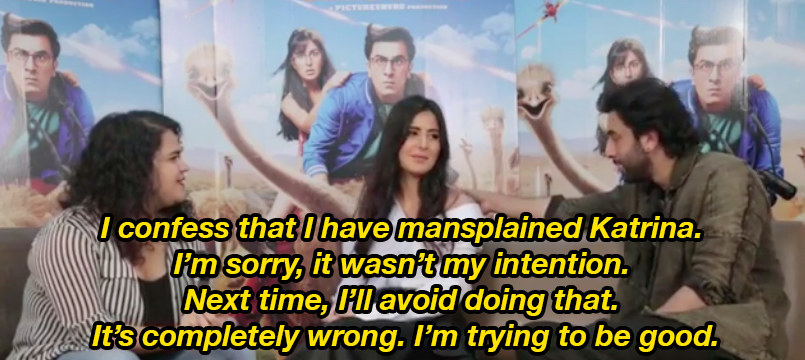 Even if this was his final attempt at spinning bad PR to contribute to the movie promotions, I'm glad that Ranbir apologised for exhibiting problematic male behaviour on a public platform. Onwards and upwards, folks.