Last night, Priyanka Chopra appeared on The Tonight Show with Jimmy Fallon.
And she told Fallon how she was feeling particularly "homesick" because it was the day of holi and she wasn't home to celebrate it.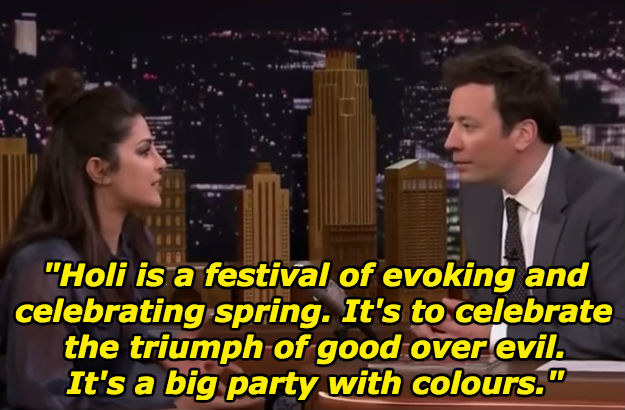 She educated Fallon about thandai and the "magical" properties of bhang that make any holi party 100x more fun.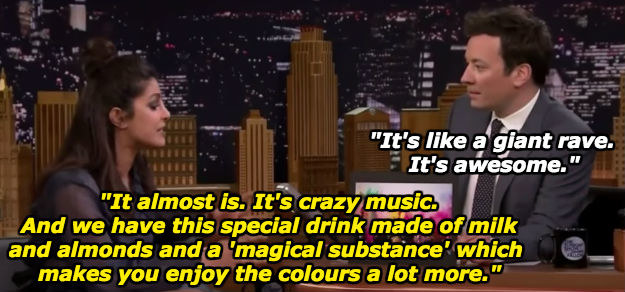 And Fallon, being a sweetheart, decided to have a mini holi celebration on his show with Priyanka. There were colours...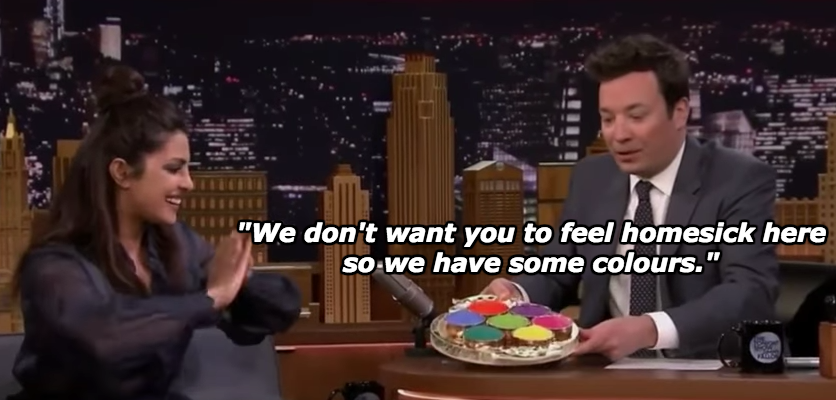 And thandai (sans bhang)...
And then Fallon had this absolutely fair idea.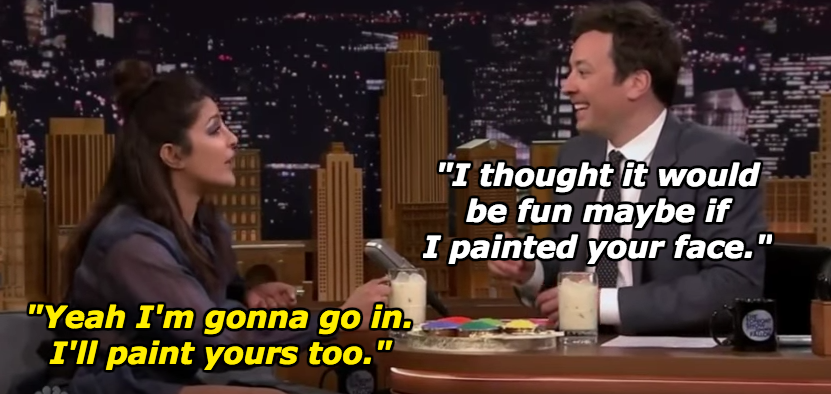 DO ME A FAVOUR LET'S PLAY HOLI.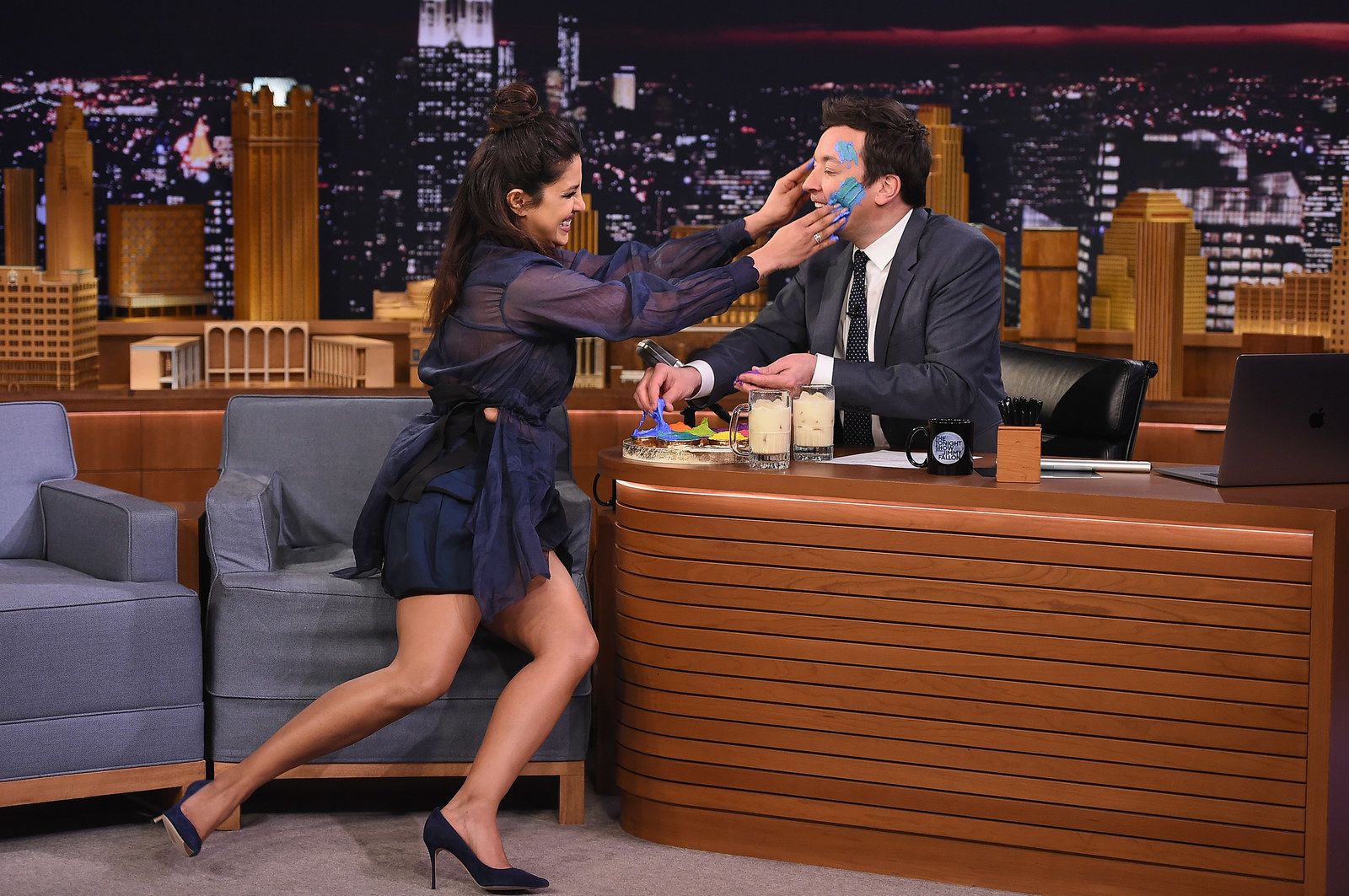 And the end result was pure joy.