Remember Pierce Brosnan? Of course you do. He was one of the slickest men to play James Bond.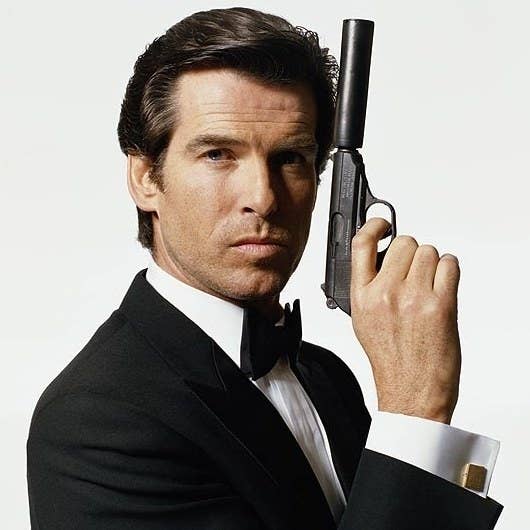 The TVC features Brosnan as a secret agent (obvs) on a mission. And throughout the ad, nobody explains what the mission is (I think it's Brosnan brandishing the Pan Bahar bottle at various locations).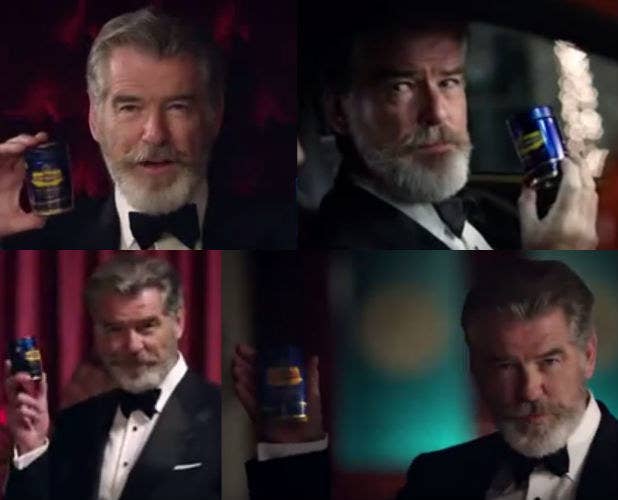 After seemingly accomplishing the mission, he sits on a throne and says: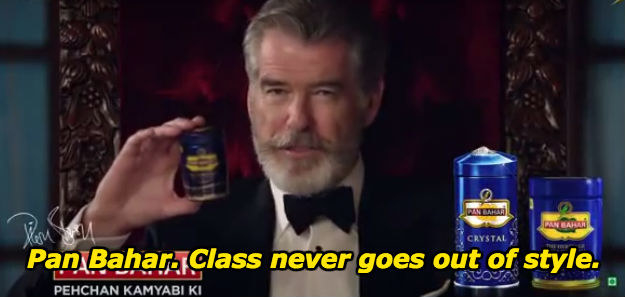 Yep. Brosnan is the new brand ambassador for the tobacco brand Pan Bahar. And barring the initial disbelief we all experienced, Twitter has several feelings about it:
BRB, just gonna guzzle down some vodka martinis to get over this.