Varun Dhawan and John Abraham star in Rohit Dhawan's action film Dishoom. After looking at the trailer I can tell you that it is going to be wild.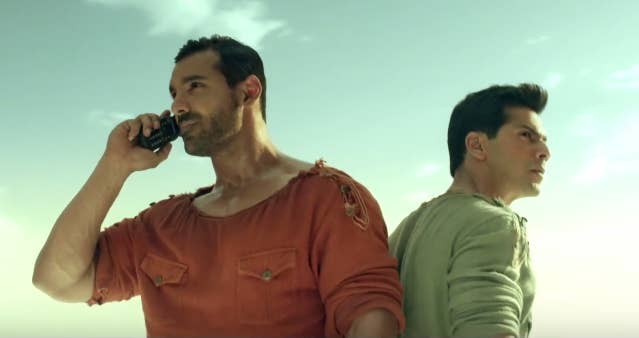 It has a lot of Dhawan and Abraham chasing things.
It has a cheeky ode to the iconic Spider-Man kiss.
It has AKSHAYE FUCKING KHANNA who is giving off mad Jason Statham vibes.
And for some reason it has this, which is weirdly making a strong case for the movie.