People Have Been Hounding Shahid Kapoor For A Photo Of Misha And He's Finally Caved
Say hello to the world, Misha Kapoor.
Shahid Kapoor and Mira Rajput welcomed their daughter Misha into the world on August 26, 2016.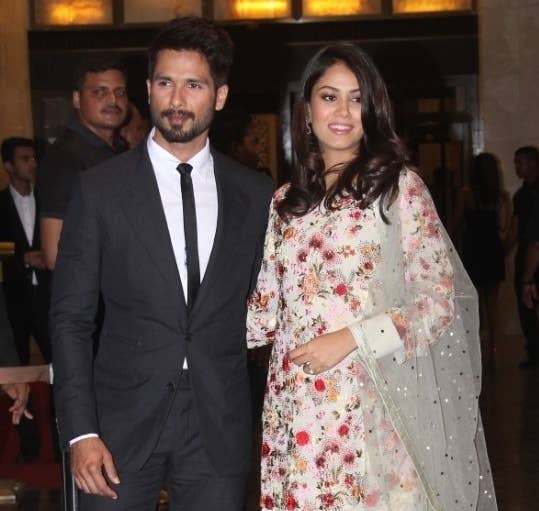 And ever since his baby girl's birth, Shahid has been fiercely protective of her. Every paparazzi photo of him with Misha looks like he's rushing in or out of airports with contraband.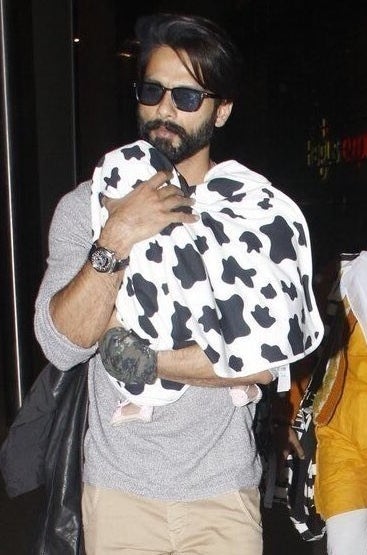 He even lashed out at the paparazzi for being inconsiderate to his newborn.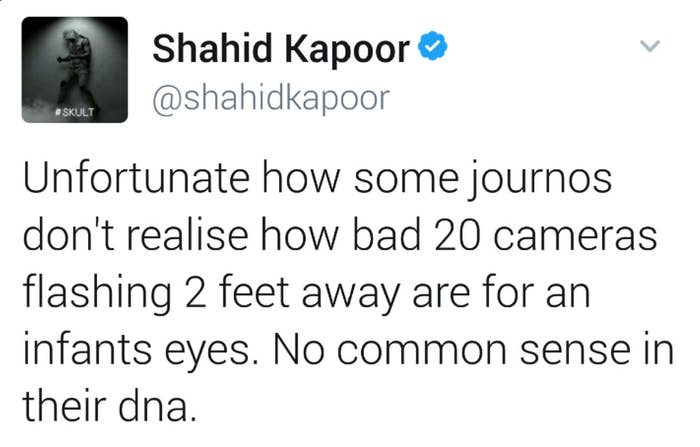 As Shahid kept his daughter away from the cameras, his fans grew hungrier for photos of her.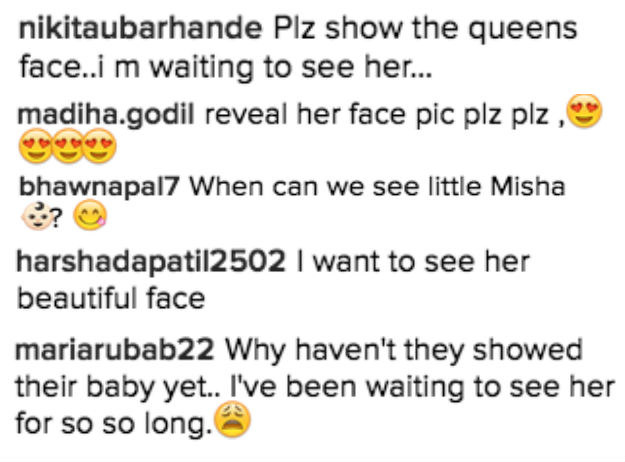 So in order to somewhat satisfy them, Shahid shared this tease on Instagram a month ago.
Recently at a promotional event for Rangoon, Shahid expressed his wish to share a photo of baby Misha with the world on February 25. He said:

"I will share her picture soon, maybe this month. I am waiting for a special day. Maybe on my birthday."
FINALLY, today, Shahid shared a gorgeous photo of Misha in her mommy Mira's arms, peering right into the camera lens (and all of our hearts).
Soon after Shahid gave his fans what they'd been waiting for since August 26, Misha Kapoor became a trending topic on Twitter.