Last night, Katrina Kaif sent out a wish into the universe It was to be cast in Game of Thrones.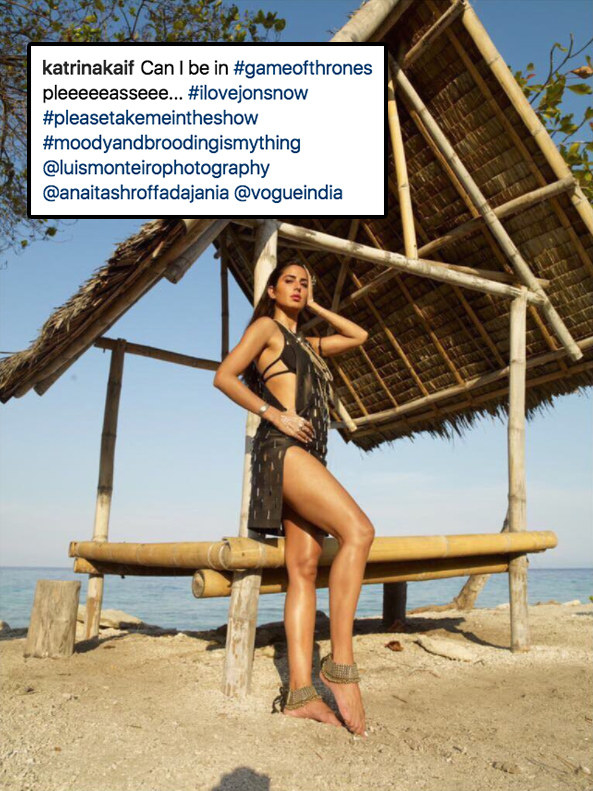 Think about it. Katrina would be perfect for GoT. *holds out index finger* she loves Jon Snow, *holds out thumb* being "moody and brooding" is her thing and *holds up the L sign* you are a loser if your opinion on this whole thing is that she can't do it.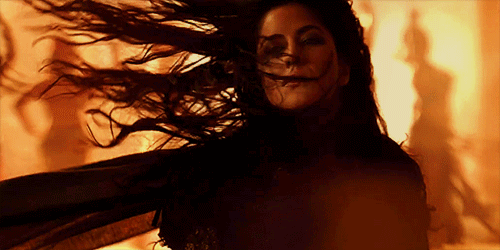 In case you're not entirely convinced, I've volunteered to help Katrina flesh out a resume to show at the next GoT auditions.
First of all, she would look GREAT with Jon Snow.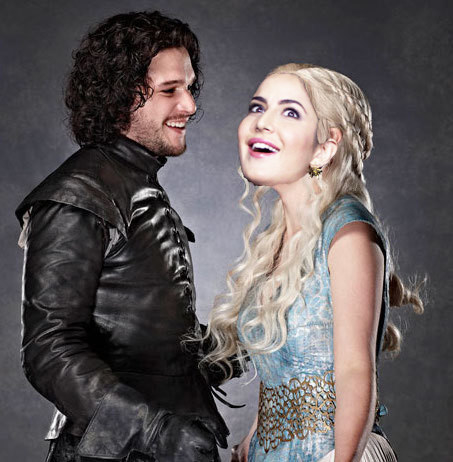 1.
It'll be glorious to watch her ride one of the dragons.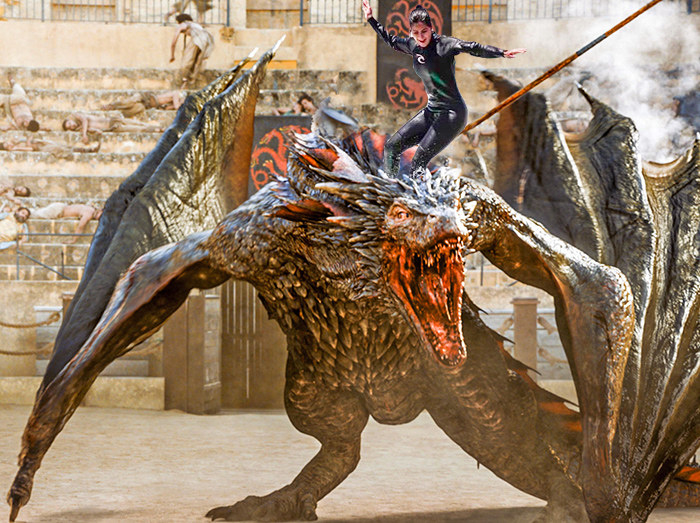 2.
Because she would look GREAT with dragons.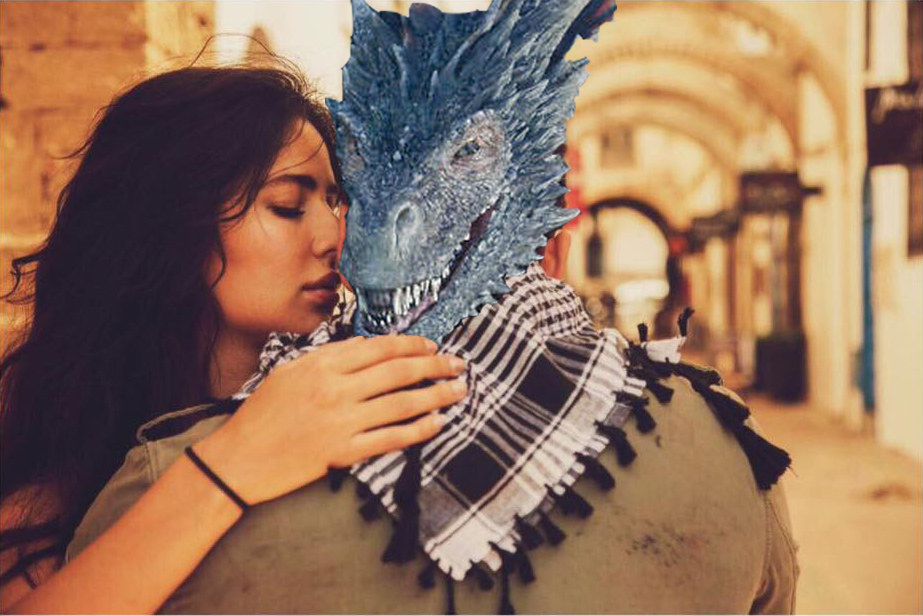 3.
She doesn't take shit from men and honestly we can never have enough of those strong female characters in pop culture.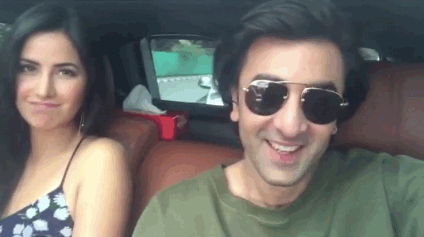 4.
She is basically a superhuman. Look at her changing the game with no-hand pushups.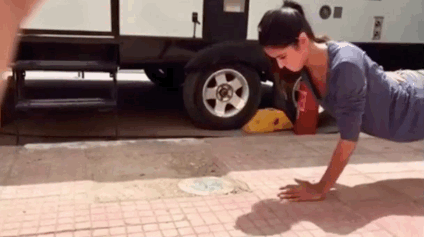 5.
She's also a total goof so she'd fit right in with the rest of GoT cast who are also goofs behind the scenes.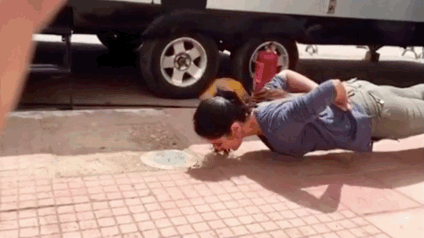 6.
She's pulled off action sequences in a number of her films so doing the same on GoT will be like taking a stroll in familiar territory for her.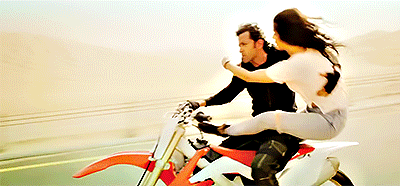 7.
She can wield a sword now because she's been brushing up on her swashbuckling skills.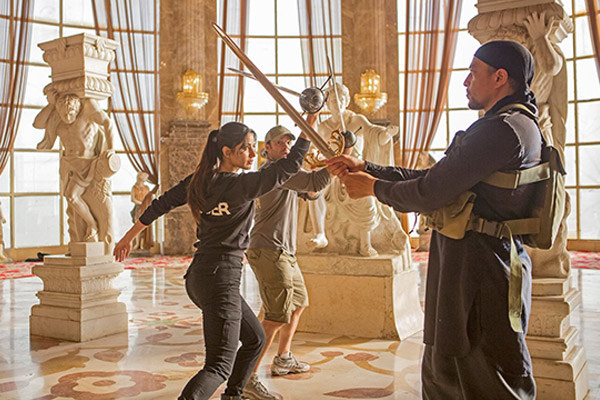 8.
And she'd be right at home with the rest of the baller cast.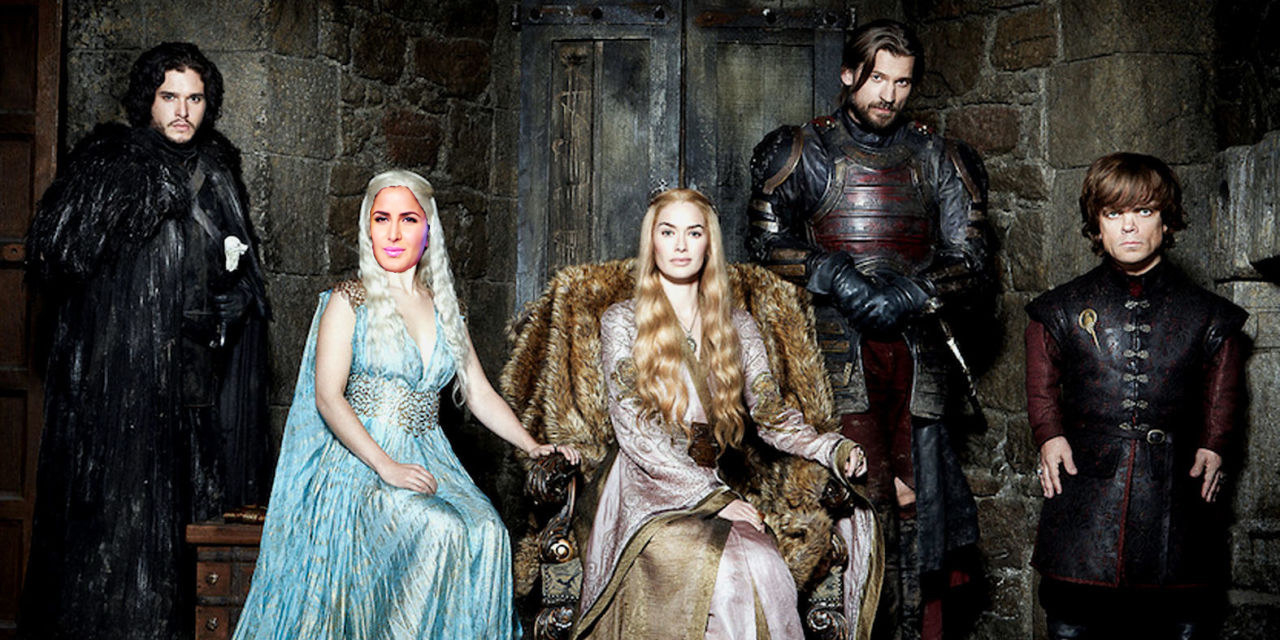 So @HBO, @GeorgeRRMartin, @GoTCastingDirector, @Khaleesi, @Jon, @Cersei, @Jaime, @Tyrion and @AnyoneWhoHasActualAuthorityToMakeItHappen, please hire Katrina for the final season of GoT. She won't let you down.