The 2017 IIFA awards which celebrated the who's who of Bollywood and their contribution to cinema this past year recently concluded in New York.
This year, the celebs spoke about women empowerment and gender equality as the two primary causes the film fraternity wishes to work for. Taapsee Pannu even received the "Woman of The Year" award for her role in Pink.
Ironically, the IIFA hosts Karan Johar and Saif Ali Khan immediately forgot about all that as they got together with Varun Dhawan to perform this tasteless bit on the show...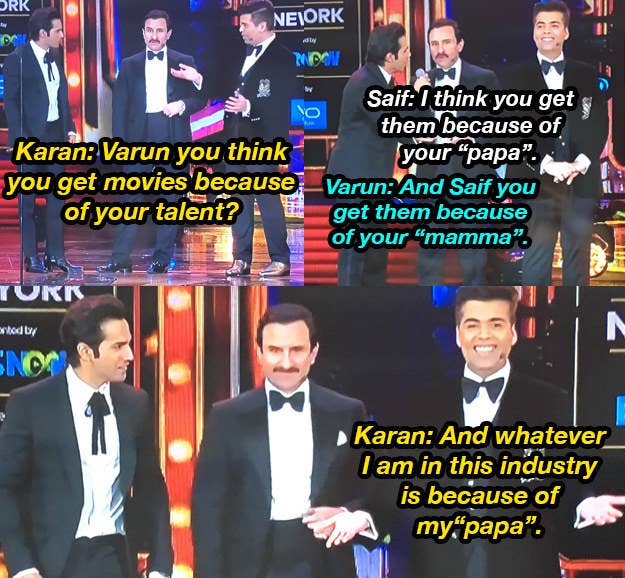 They even performed an utterly tone-deaf cheer to stick their privilege right up our collective faces.
Thanks privileged, influential men for encouraging women all around to freely speak their minds without fearing public humiliation at the hands of... well, privileged and influential men.