Kangana Ranaut and Saif Ali Khan were last week's guests on Koffee With Karan. As part of the "Koffee shots" game, Karan Johar asked both actors if they've ever experimented sexually with anyone from the same gender.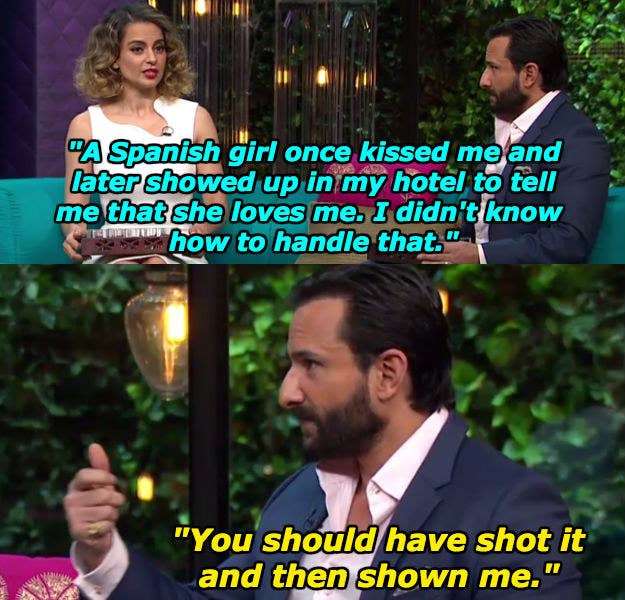 When asked if he too ever kissed another person from the same gender, Saif said:
And he really wanted everyone to know that he has "never been gay" (despite Karan trying his best to explain that it's not as black and white as Saif might think):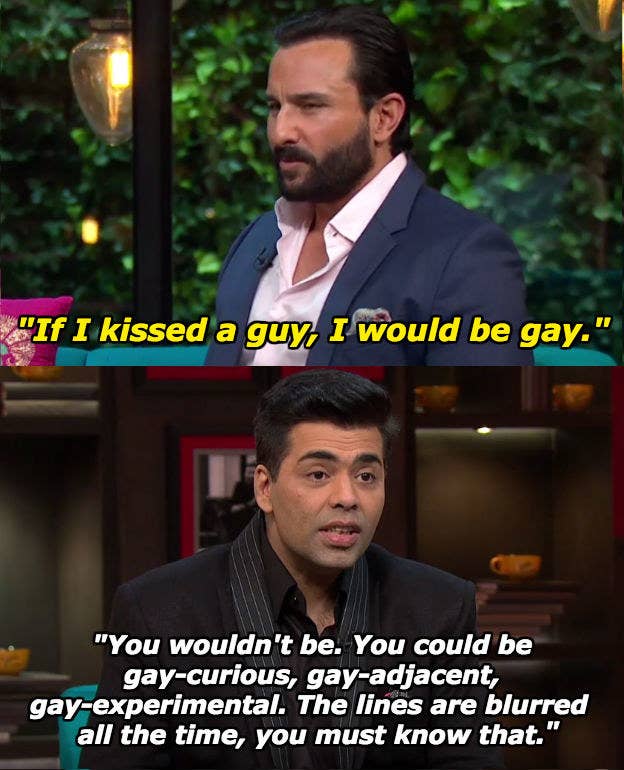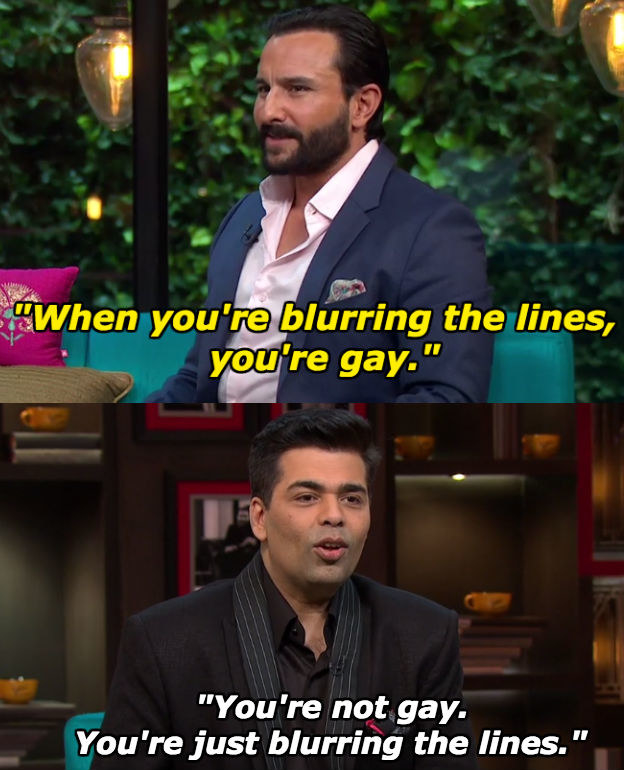 He didn't want Karan to hold it against him for ardently believing that if two men kiss it's only because they're irrevocably gay.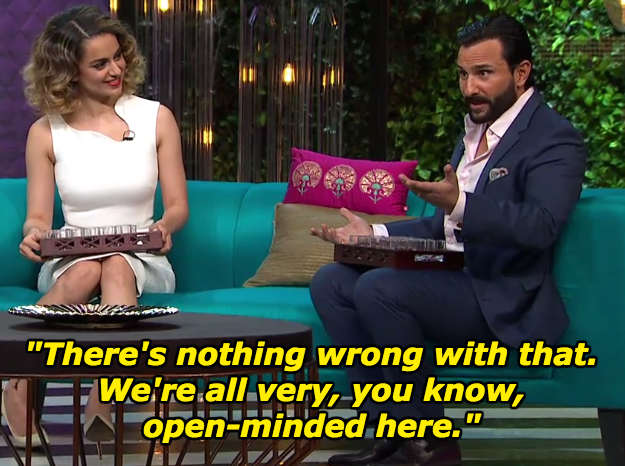 In fact, Saif heckled Karan while the latter tried to make some sense.