Alia Bhatt and Sidharth Malhotra looked sinfully hot on the Vogue India cover recently.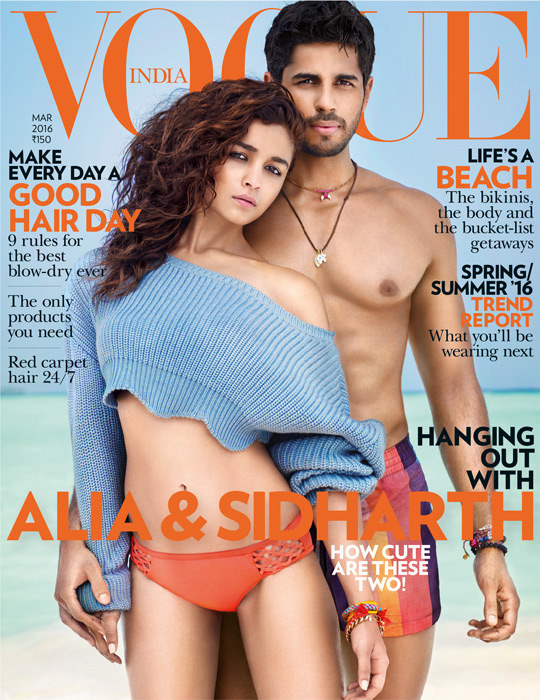 And KRK being the top-order shit-spewer that he is, decided to make a sick comment about the cover.

Sidharth replied to KRK's tweet with a perfect comeback.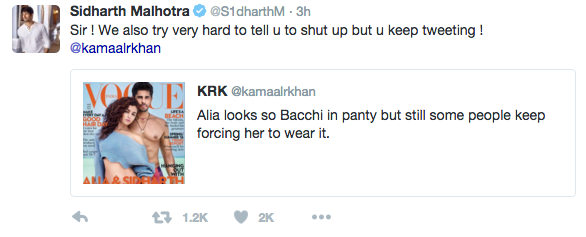 KRK being KRK, didn't back down.

Naturally, Sidharth continued the ass whooping.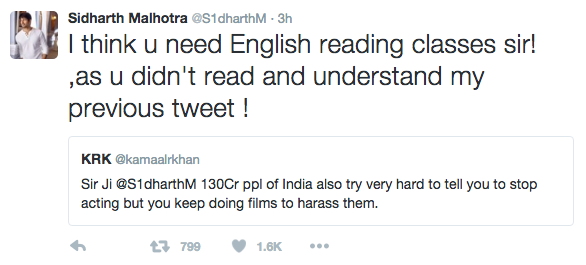 Umm.