14 Hilarious Moments From Sidharth Malhotra And Jacqueline Fernandez's "Koffee With Karan" Episode
What's the procedure to become Jacqueline's BFF?
Jacqueline Fernandez and Sidharth Malhotra were tonight's guests on Koffee With Karan.
Here are some of the most hilarious moments from the episode:
1.
When Karan Johar bombarded Sidharth with several questions about his relationship status.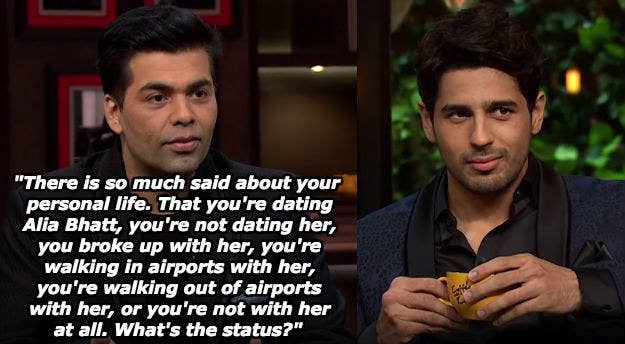 2.
When both Sidharth and Jacqueline suspected that Arjun Kapoor would show up any second because he probably lives on the KwK sets.