FINALLY, The "Fan" Trailer Is Here And Shah Rukh Khan Looks Bloody Good In It
It looks really, really good.
The internet was unanimously blown away by how unrecognisable Shah Rukh Khan looked as his own super fan in the Fan teaser.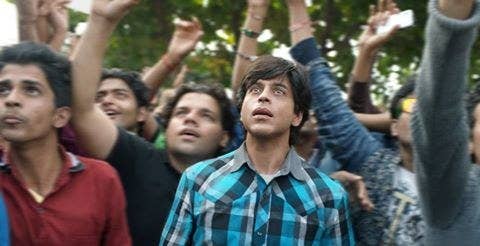 And now the trailer is here and let's just say that the movie officially looks LIT.
Because it has SRK playing Gaurav aka Super Fan aka A-level stalker.
And we all know just how skilled SRK can be in the role of a crazy stalker.