Ranveer Singh Was Being Damn Extra About Cutting His Beard And It Was Cute As Hell
He's such a beardo.
If I were to take a poll asking if Ranveer Singh looks the best with a beard, the response would be a unanimous YAAASS.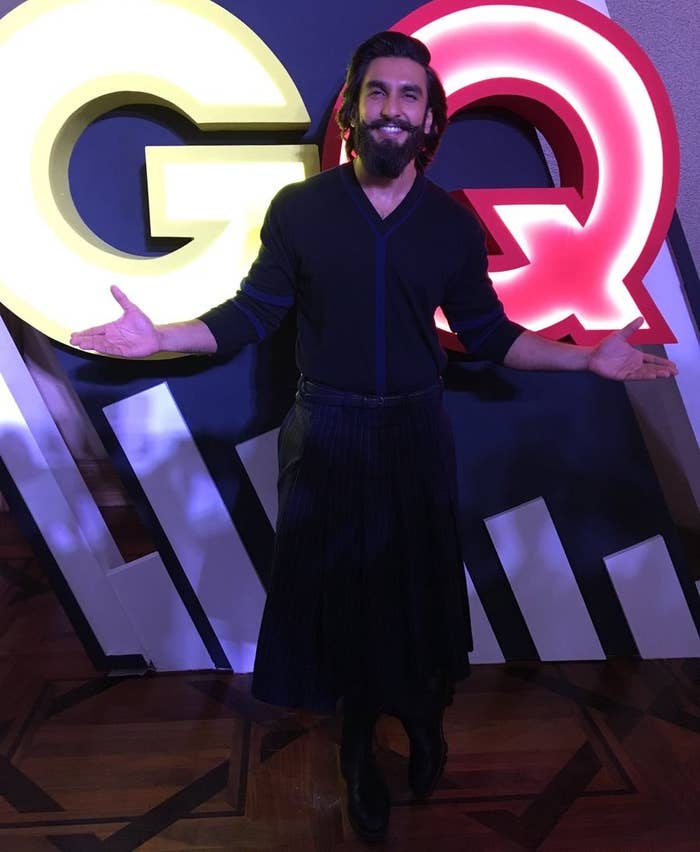 Over the last couple of months, Ranveer has been sporting his best beard version for his upcoming role in the movie Padmavati.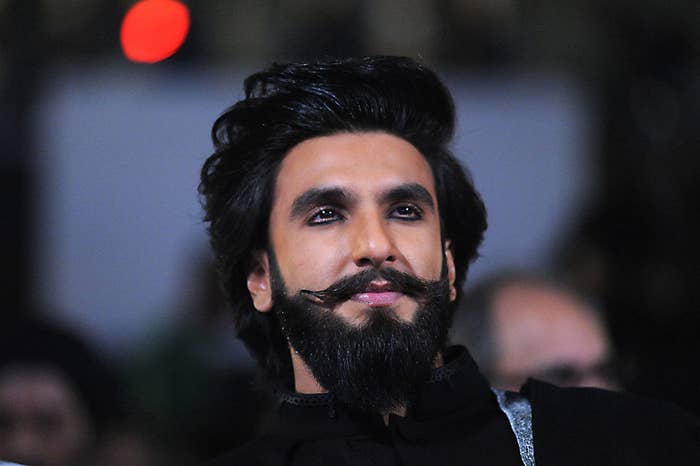 But for the next leg of shoot, Ranveer has to sport a younger look and for that he had to get rid of his fluffy-ass beard.
The man loves to make a dramatic AF show whenever he trims his beard. After Gunday, he'd made his co-baba Arjun Kapoor trim his moustache.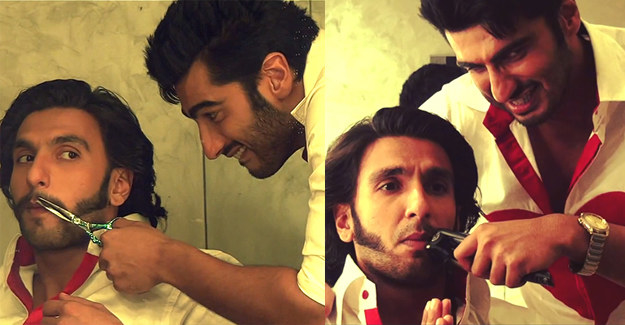 And after Bajirao Mastani, Ranveer's moustache was gleefully chopped off by Deepika Padukone.
So, naturally this time as well, Ranveer was real extra about cutting his beard short. He began by inviting his Instagram followers to come witness a "significant moment in his life".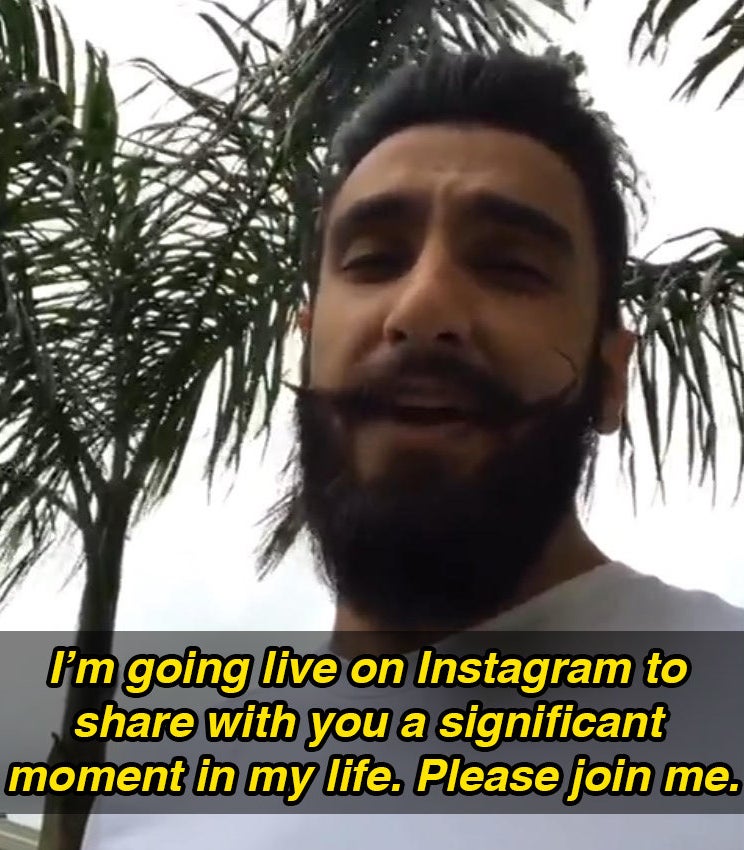 His live video opened with him looking like a helpless puppy.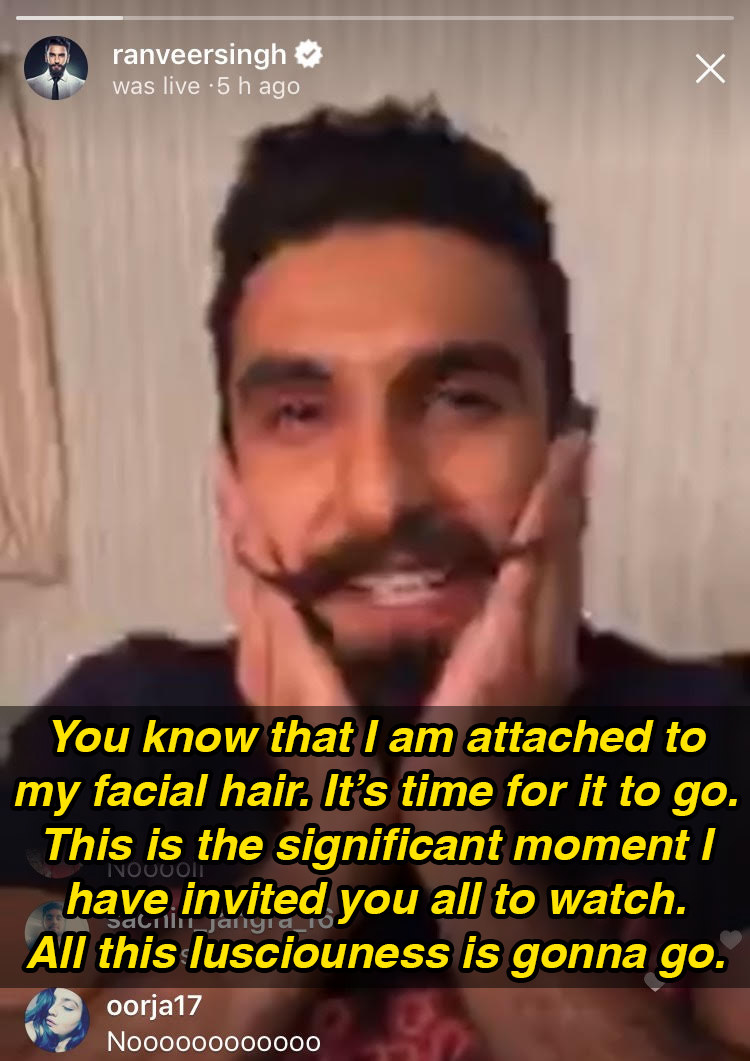 He informed his fans about the tight budget situation that led to him trimming his own facial hair.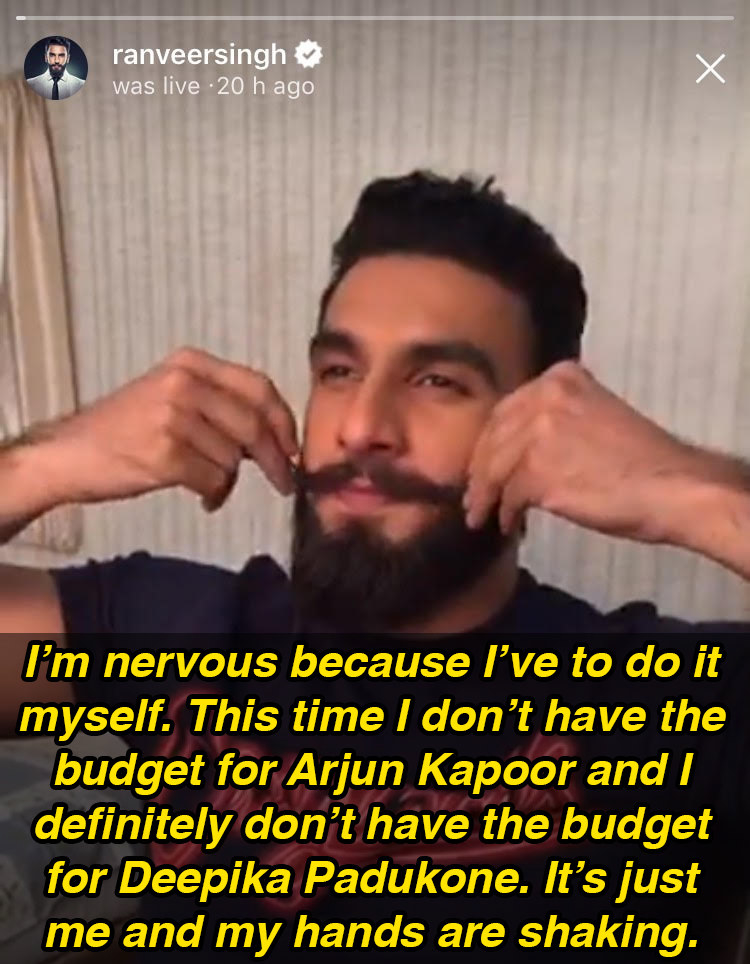 He played "Urvashi" in the background to help him chill and "take it easy" because this was stressful. He was anxious. A handsome bundle of nerves.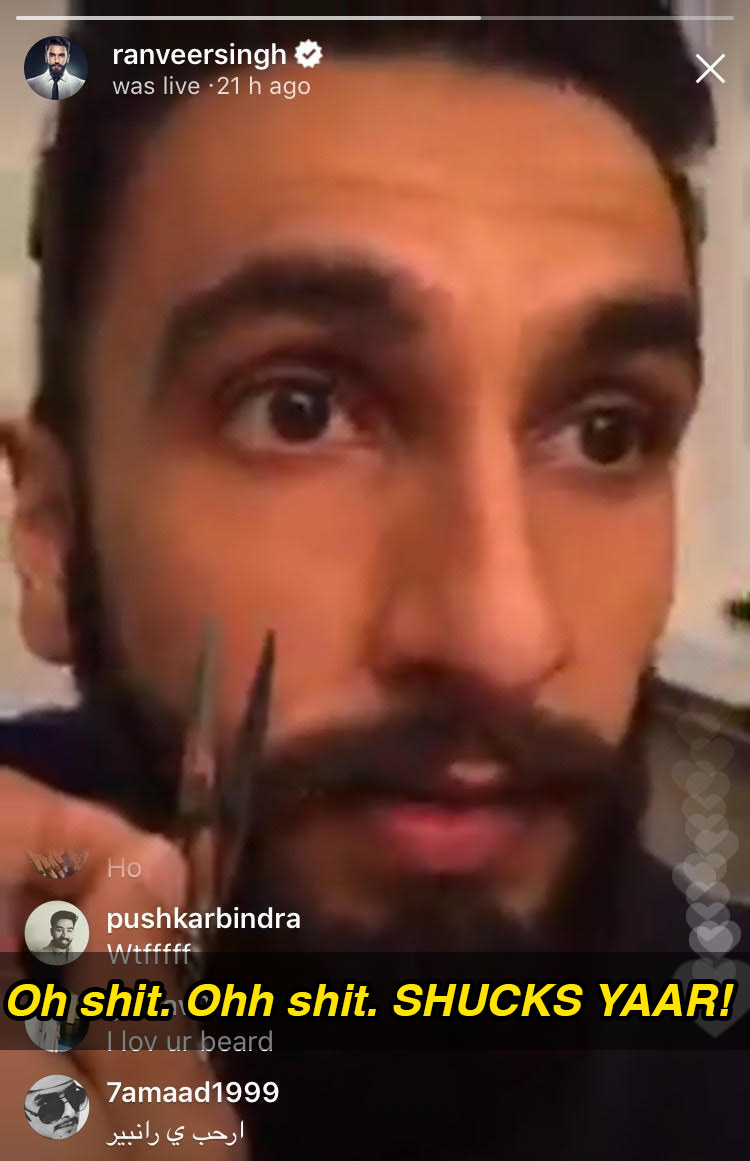 And it was almost too painful.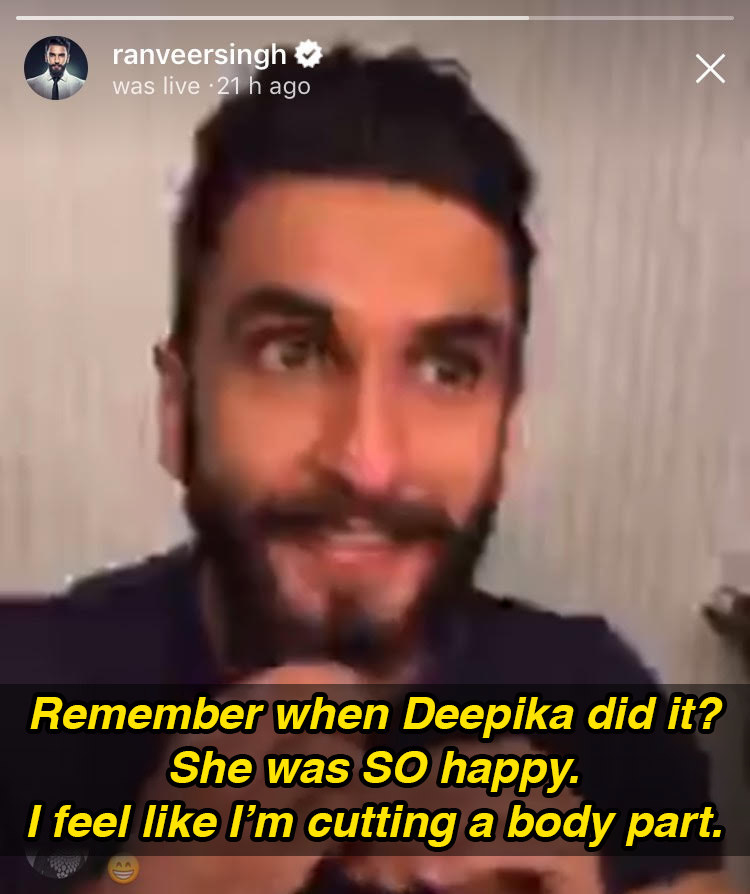 After trimming like five strands from each side of his beard, he decided that it was all too much and he needed time and "tender love" to cope.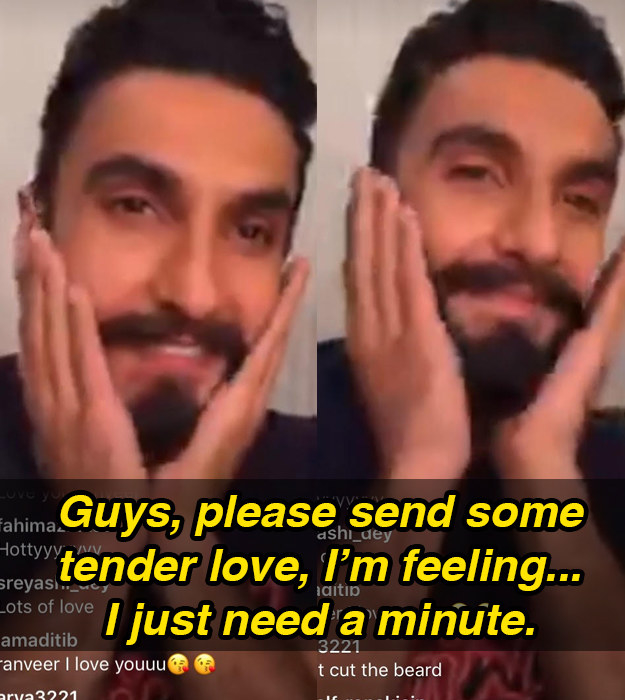 Ranveer confessed that he was too weak to do it himself. So his stylist took the trimmer to finish the deed and Ranveer side-eyed him the whole time.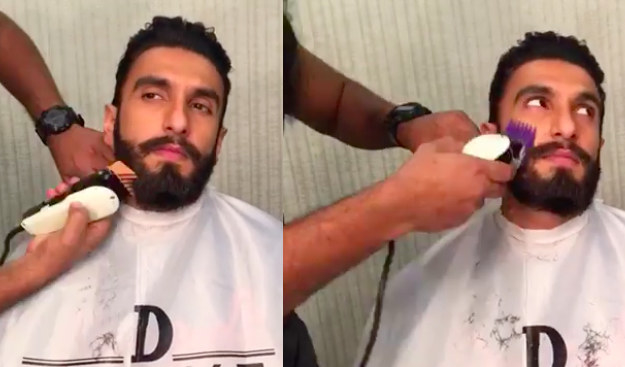 Thereafter, he "sheared" (his pun not mine) his new look with his Instagram followers.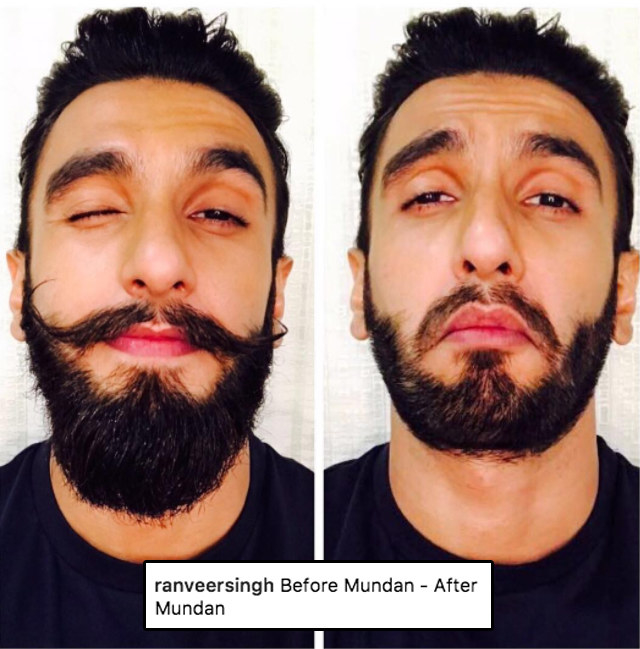 No one can compete with this level of extra.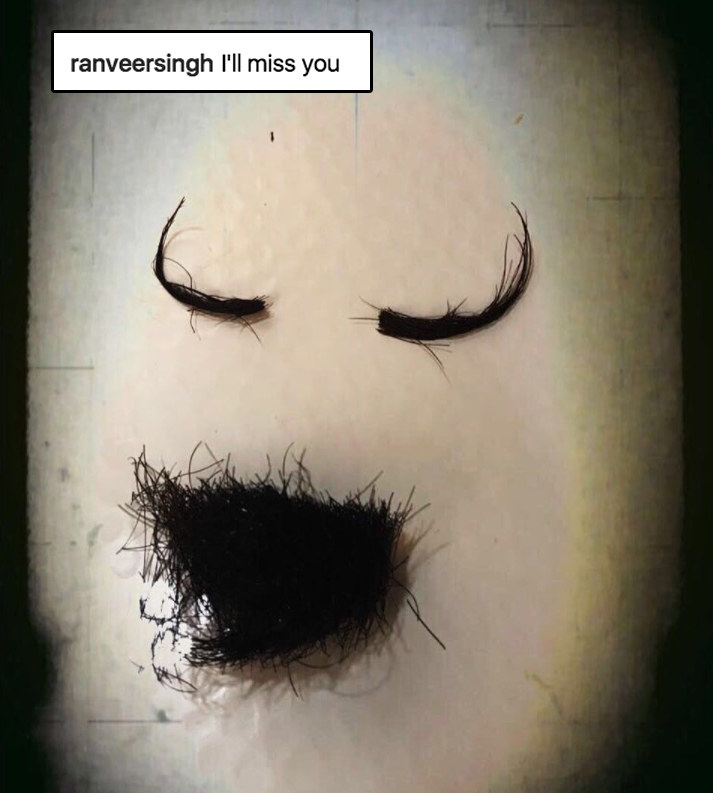 This was fun. Thanks for the show. Hope you overcome the trauma. Let's do it again sometime.