1.
When she, despite killing it in every sphere of her life, was each one of us.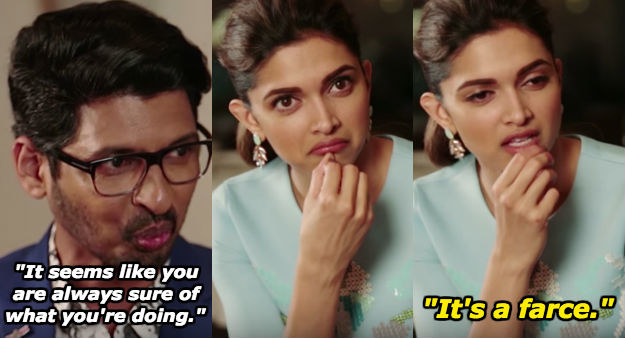 2.
When she passed on this unwarranted question.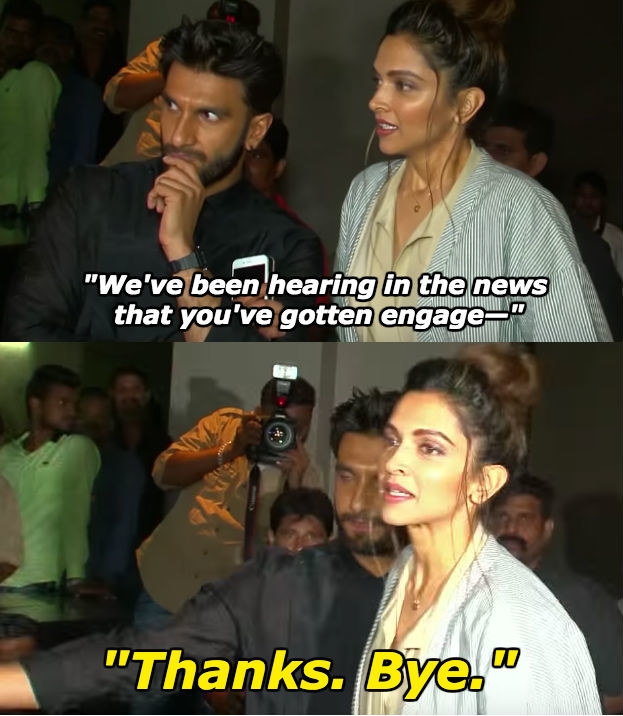 3.
When she set aside her ever so poised demeanour to imitate director Homi Adajania.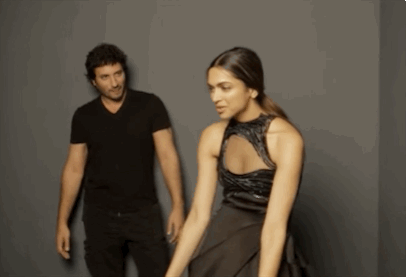 4.
And when she got even further from grace to imitate Farah Khan's on-set behaviour.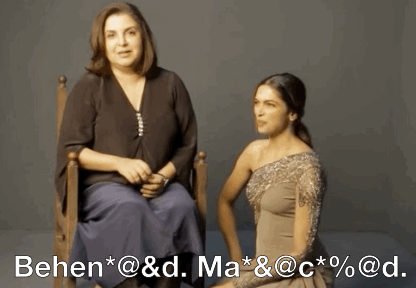 5.
When she cut Ranveer Singh's Bajirao moustache like an excited toddler.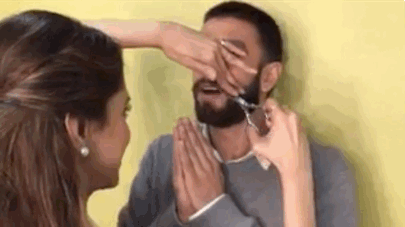 6.
When she deftly put her A+ sass to use.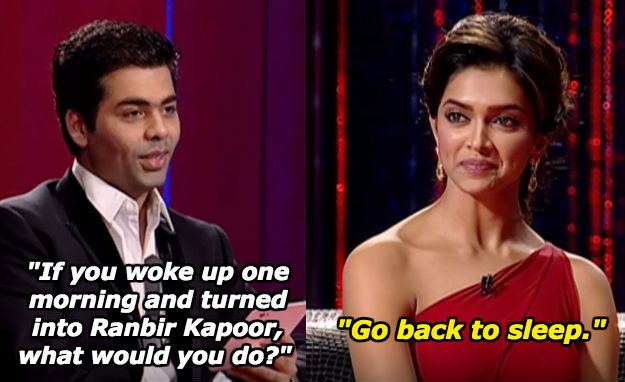 7.
When she was crowned as the Queen of Bollywood by Vogue India but actually revealed herself as the Queen of Goof.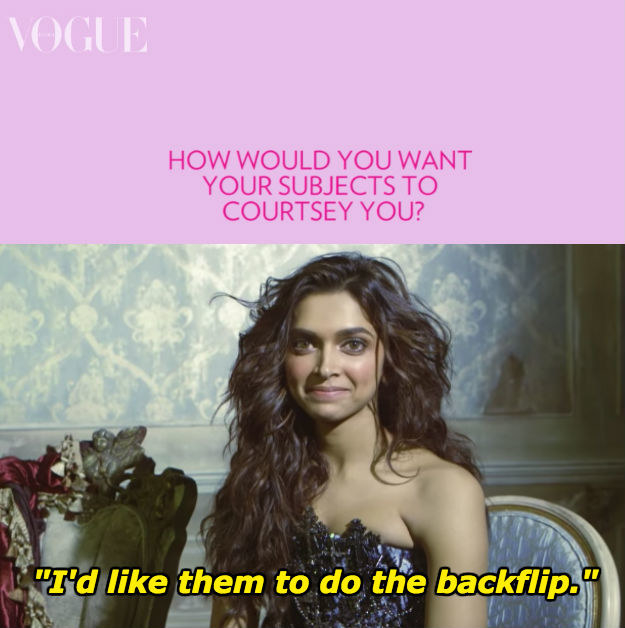 8.
When she took full credit for Ranveer displaying a watered down version of himself in the public eye.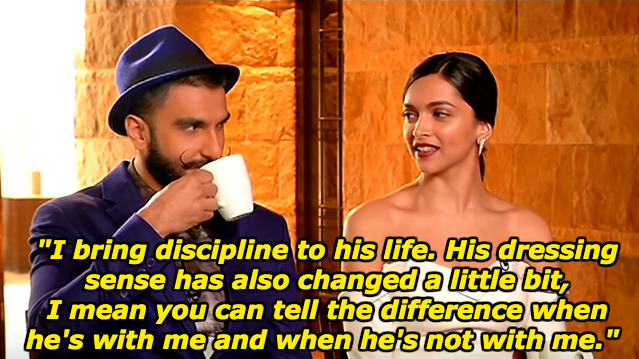 9.
When she upset all the people who had received a :) from her.
10.
When she sassed Ranveer for goofing around behind her while she was trying to do a serious interview.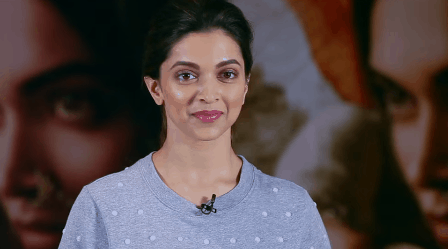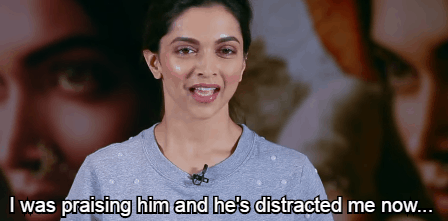 11.
When she prevented this talk show host from desecrating their South Indian roots.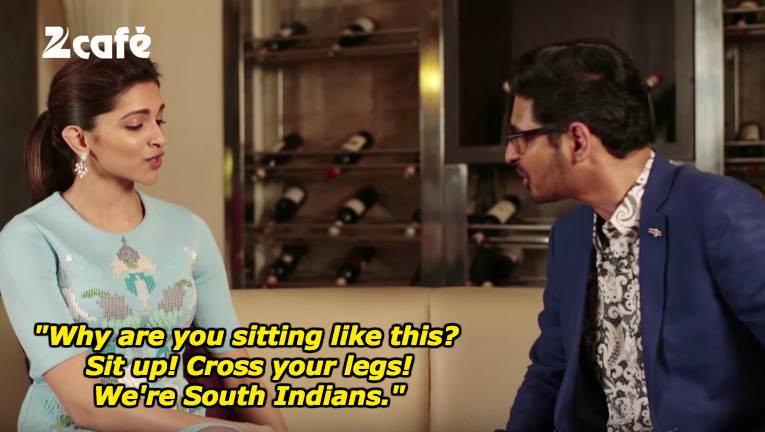 12.
When she politely sassed a reporter for being out of line with another reporter.
13.
When she compared the genuine chemistry between her and Ranbir Kapoor to sulphuric acid, oxygen and carbon dioxide.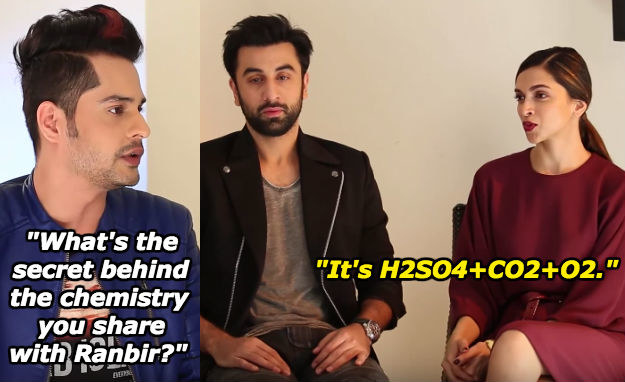 14.
When she revealed the low-maintenance way to her heart.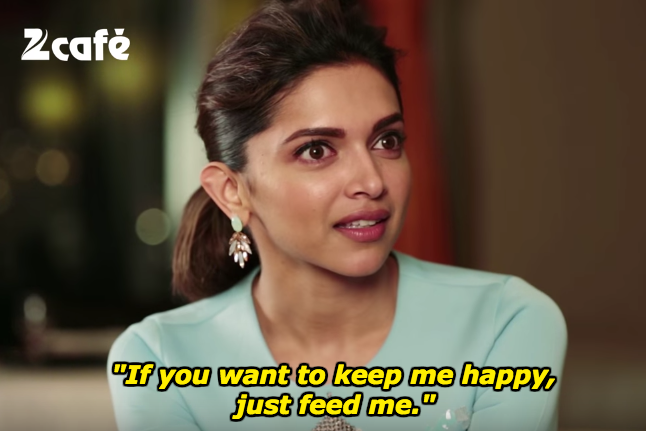 15.
When she took one for the team by dating Ranbir Kapoor.
16.
When she shaded Karan Johar for behaving like a lusty leopard.
17.
When she wanted Vin Diesel to stop referring to "the lungi dance" as a traditional Indian dance form in public.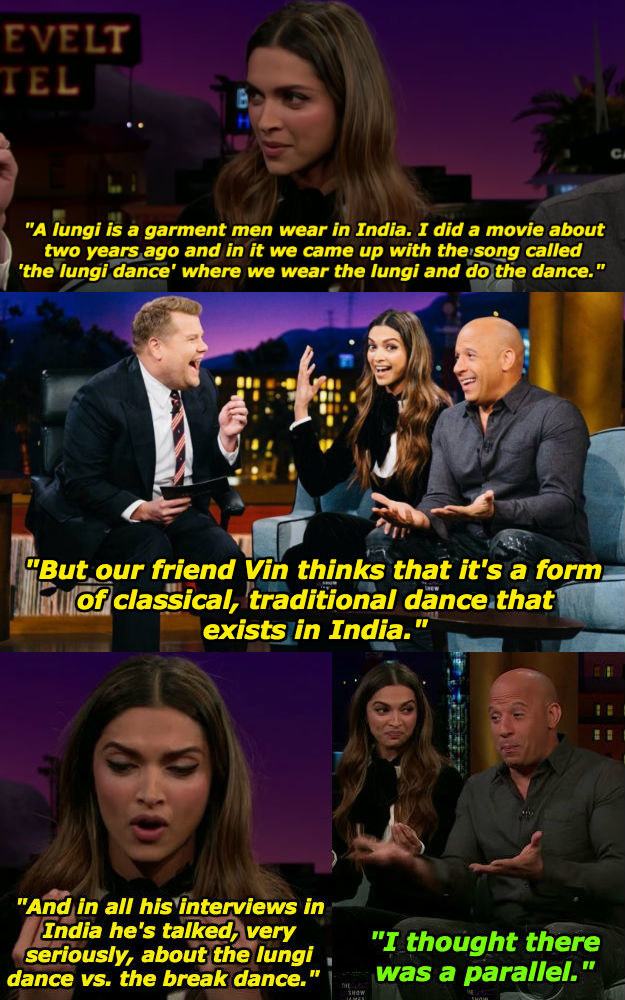 18.
When she didn't care about being judged for her O.C.D.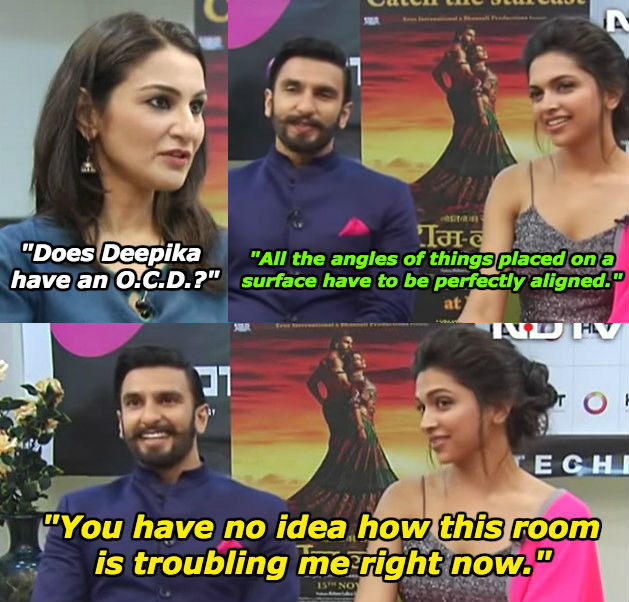 19.
When she freaked out Ellen Degeneres with her imaginary relationship with Vin Diesel.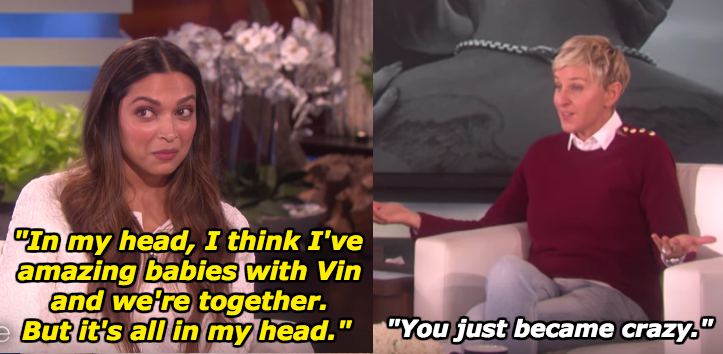 20.
And every single time she gifted us with expressions only her face is capable of making.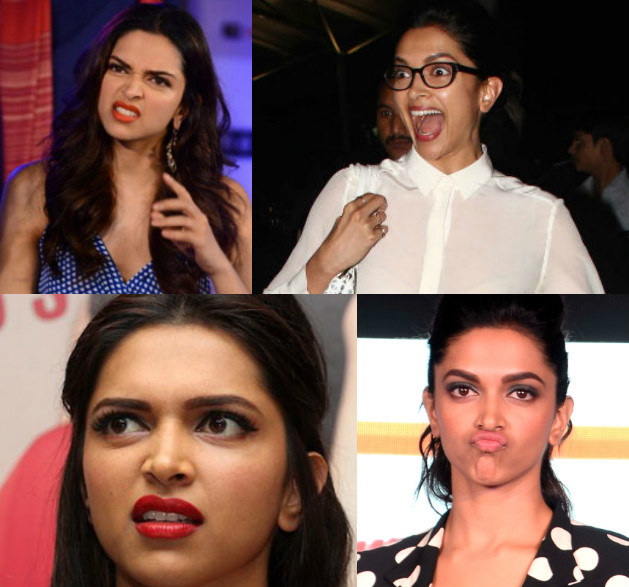 Looks like there are no comments yet.
Be the first to comment!