Deepika Padukone recently tweeted about a run-in she had with a young student who was "disappointed with his results" in exams.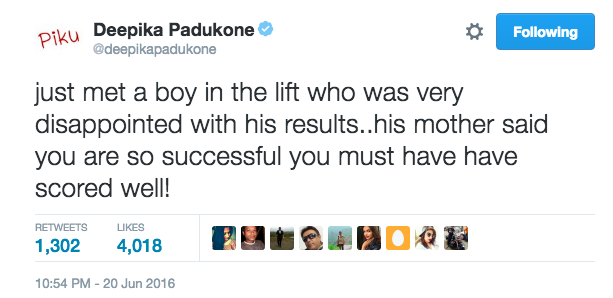 Being an influencer, Padukone used her position to make an important point about the undue importance given to marks and grades in academics.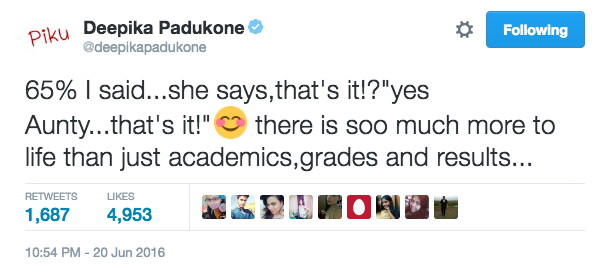 And she signed off saying that following one's heart is actually all that matters.

All of us RN: