Deepika Padukone made her international red carpet debut at the MTV Europe Music Awards 2016 looking qkzjfejvnsannxjdfrijhebjbowj.
She wore a custom Monisha Jaisingh outfit with an oversized Balmain belt and Valliyan earrings.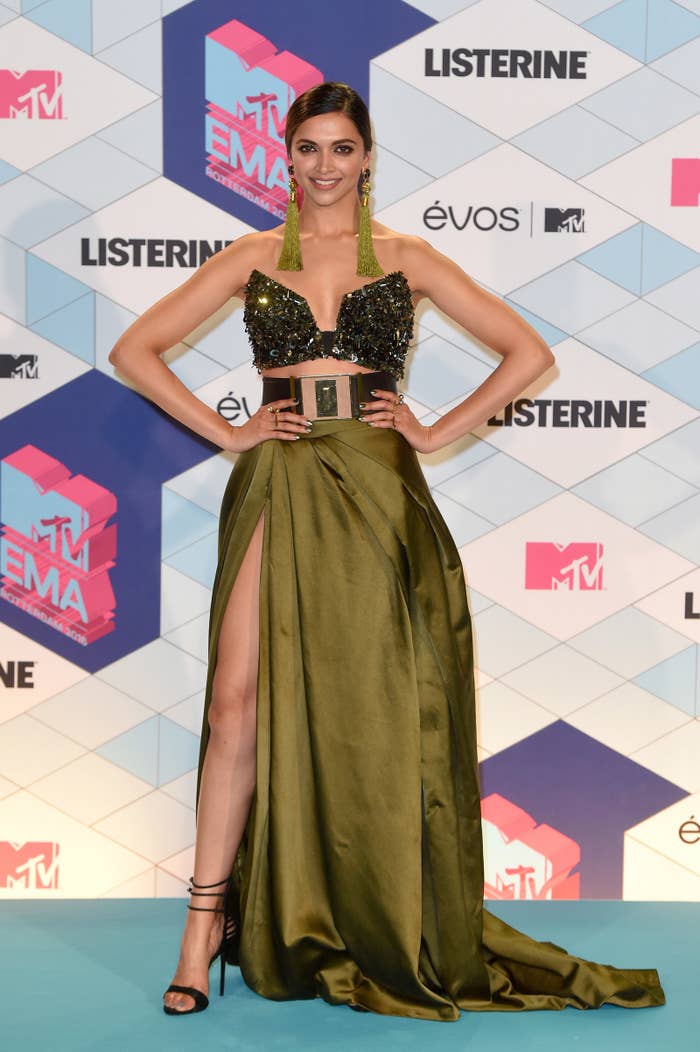 If I were good at writing poetry, I would write an epic poem about that embellished bustier and those tassle earrings.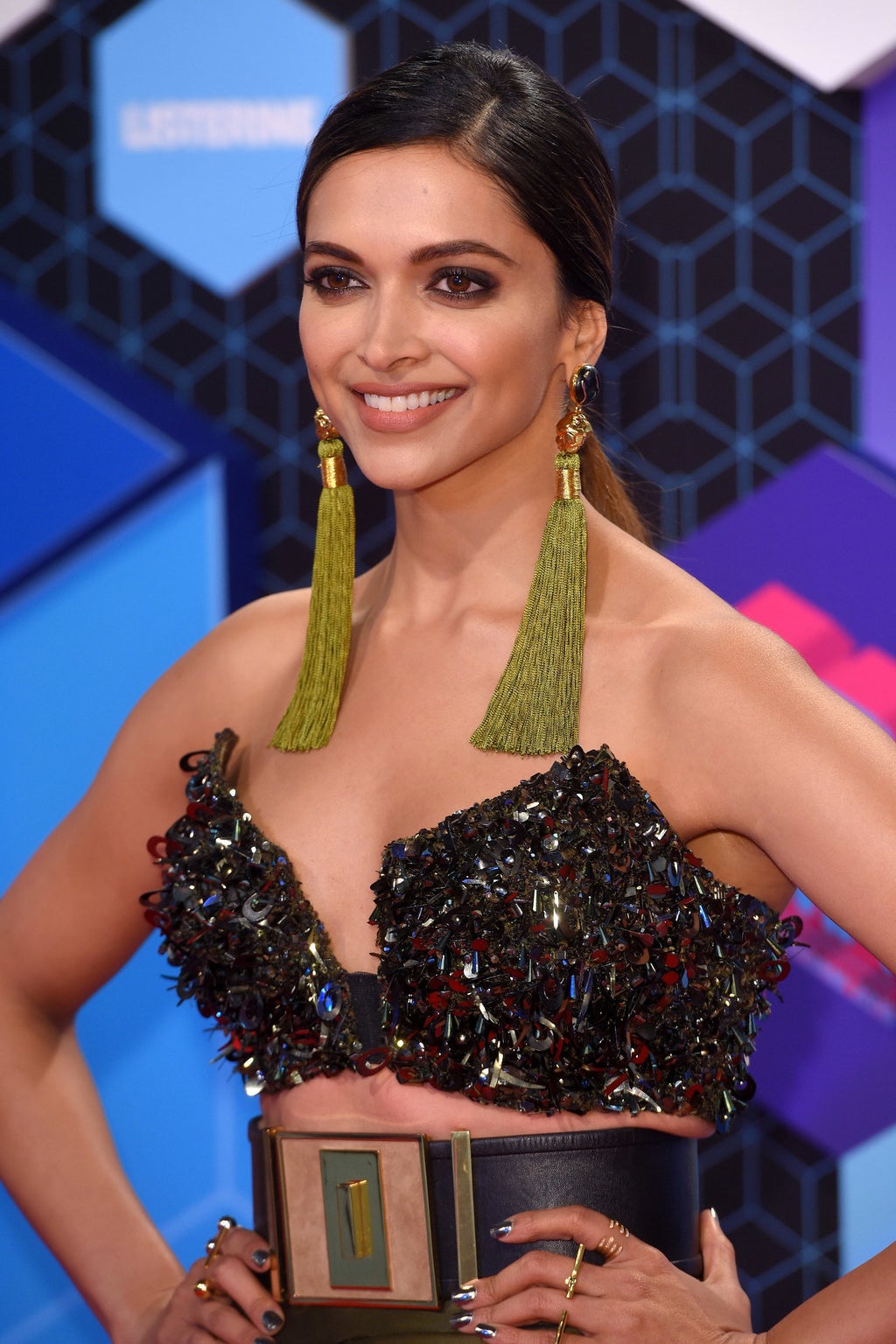 And the poem would focus on how 2016 is not absolute trash because it featured one day of Padukone revealing her true, godly self to the world.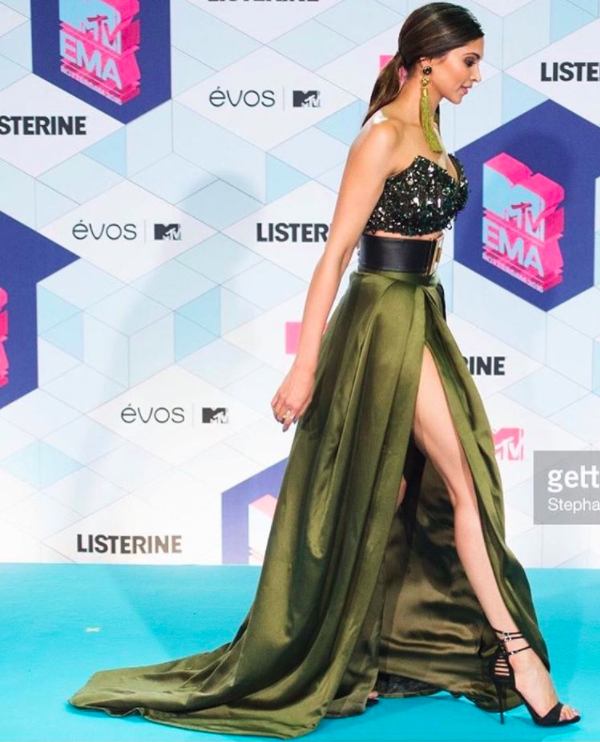 But I am shit at poetry so asjfutogirqnhiobeorjfiwrbvd 🔥 is all I have to offer.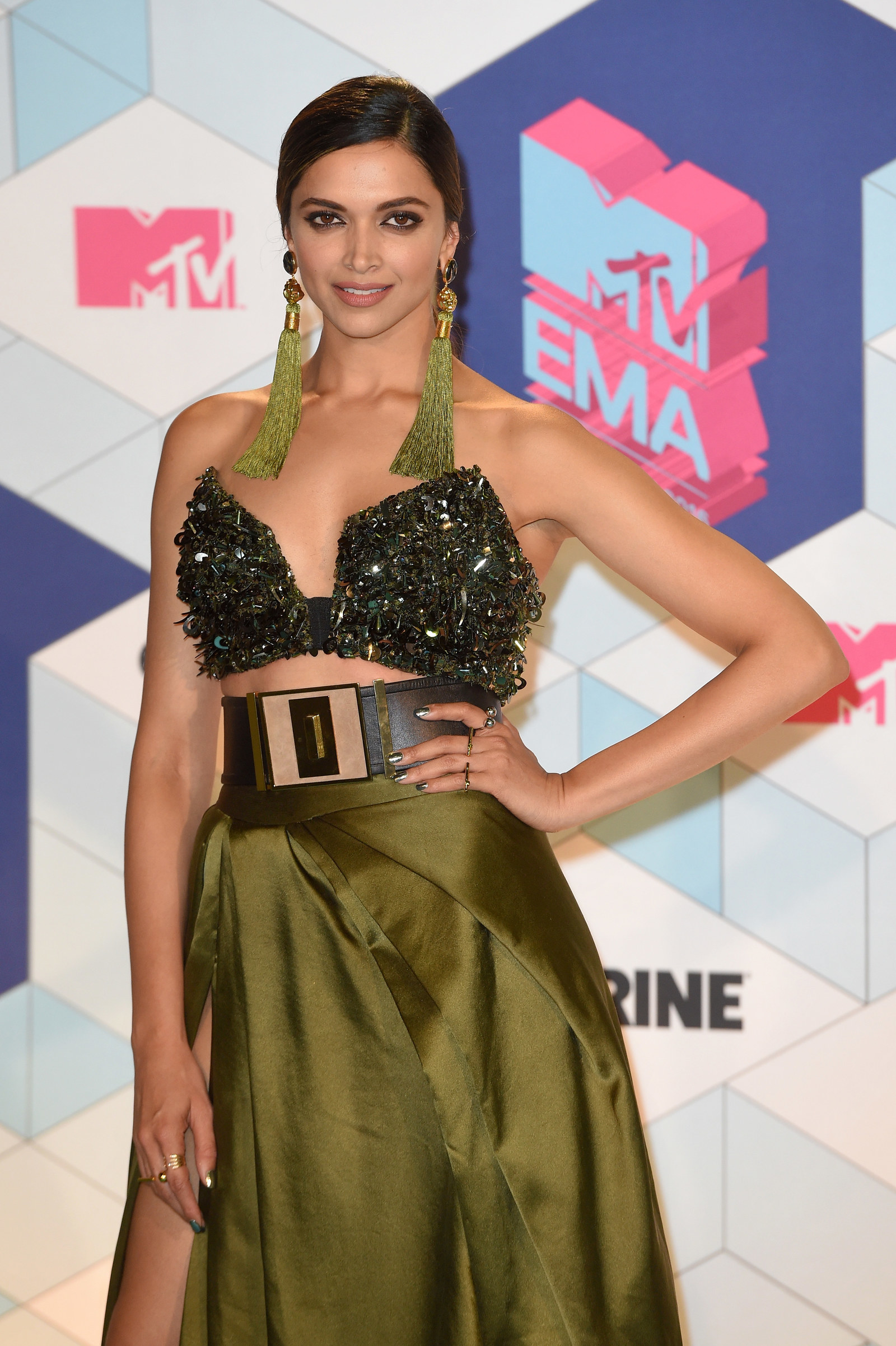 Here is a photo of Padukone looking like a vision, subtly stealing limelight from The Weeknd.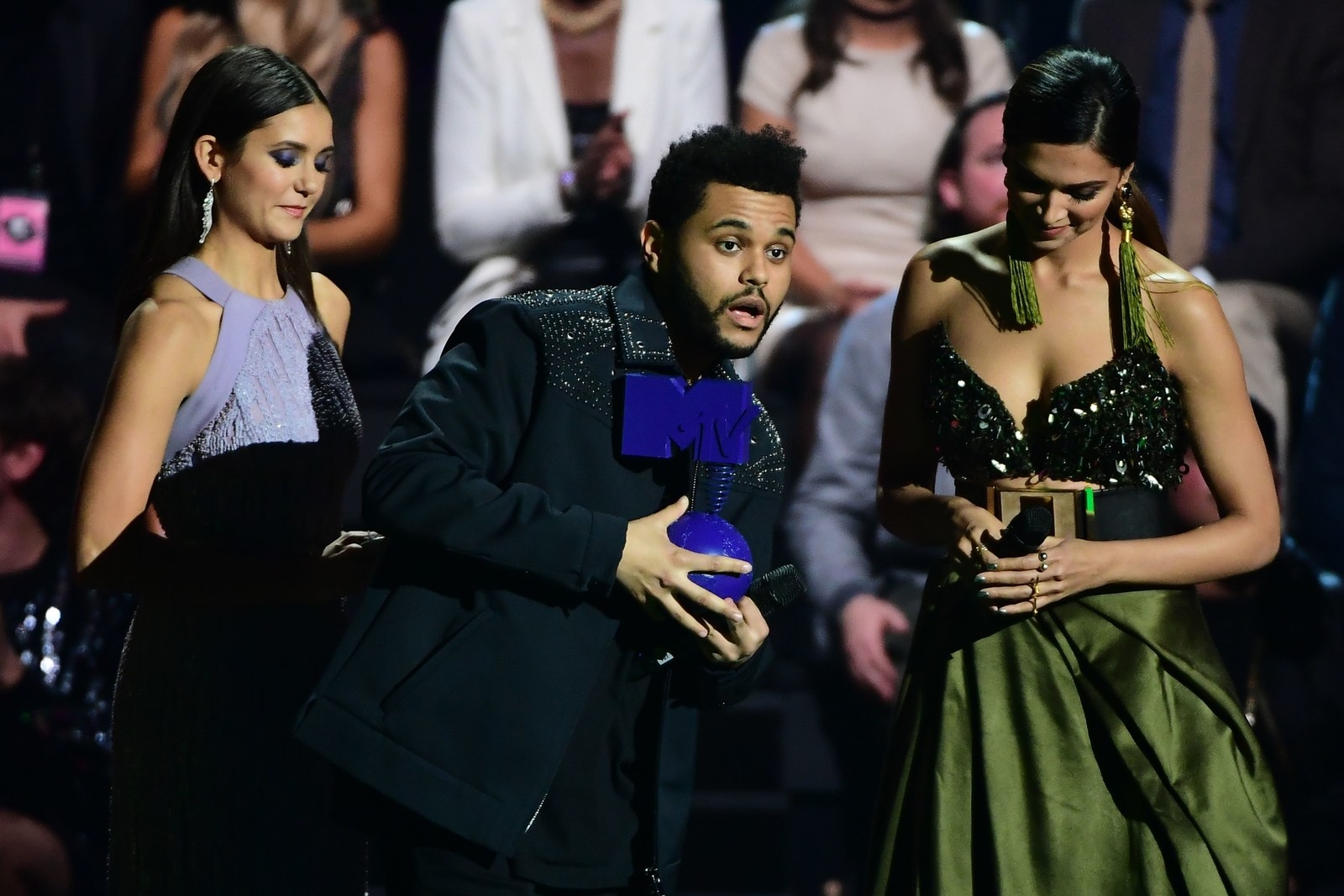 People just cannot get enough of Padukone's fiercely stunning appearance.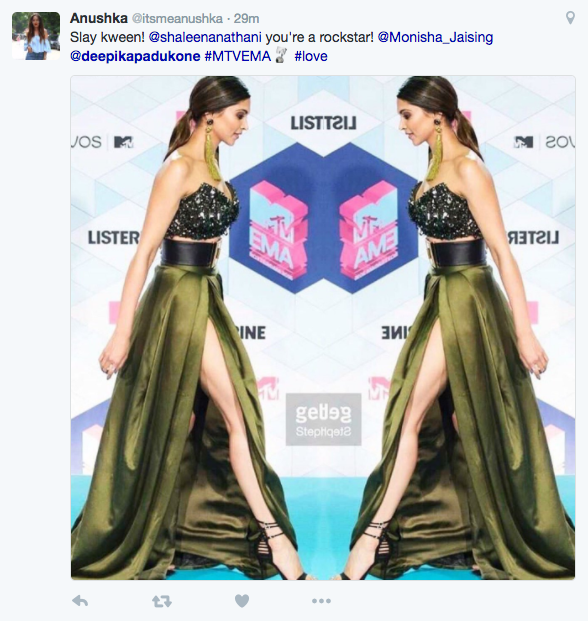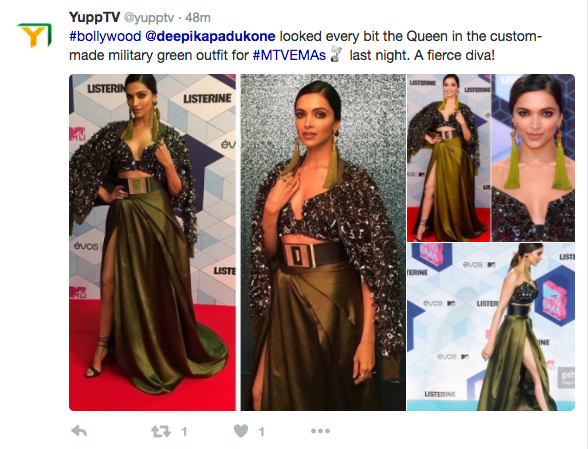 Illustrator anumation made this illustration to celebrate Padukone's look:
That's all, folks. Sweet dreams.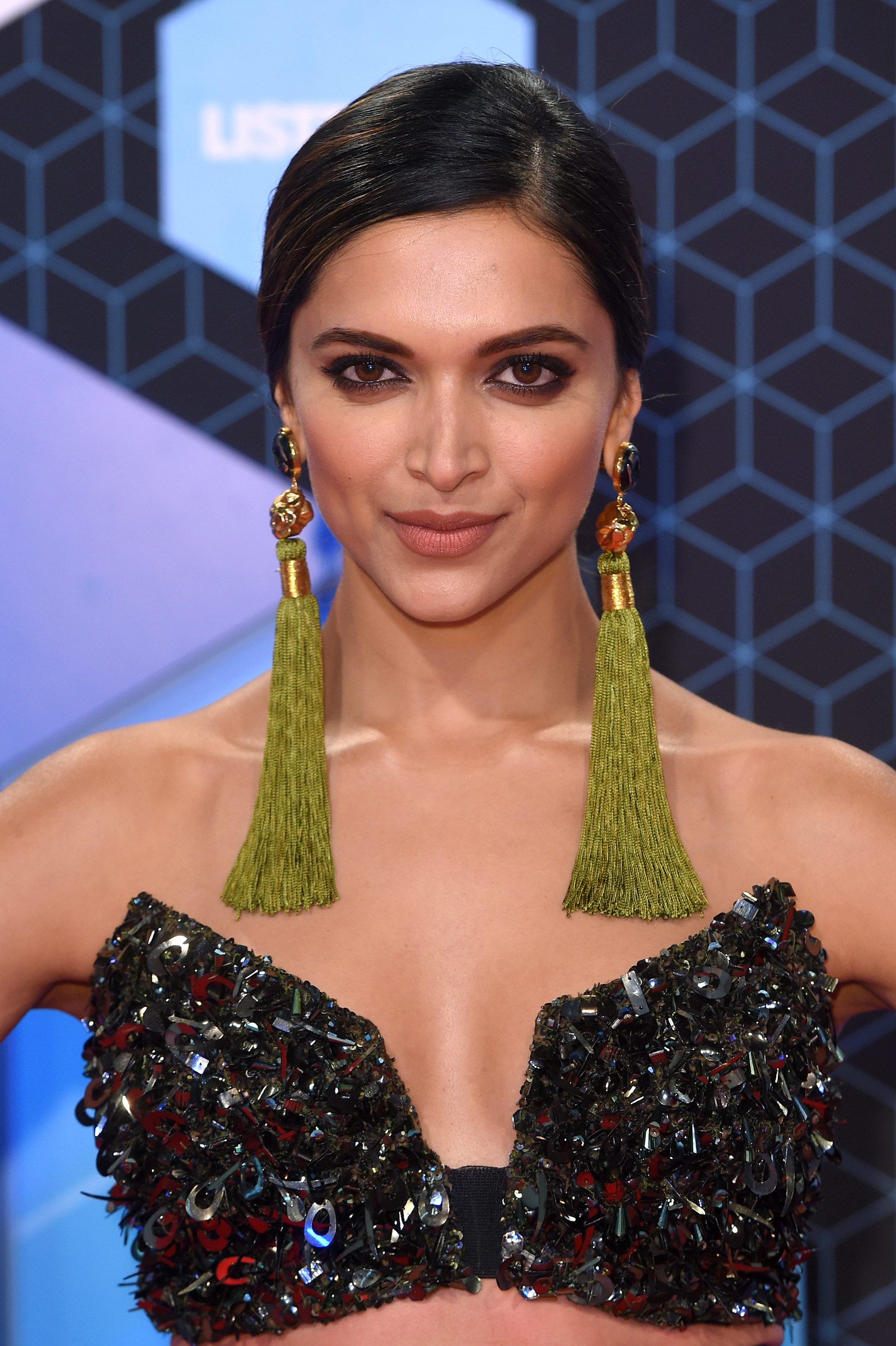 CORRECTION
Padukone is wearing a customised Monisha Jaisingh outfit teamed with a Balmain belt and a pair of Valliyan earrings. An earlier version of the post misstated the parts of the ensemble.