Chelsea Handler came to India for the second season of her show Chelsea.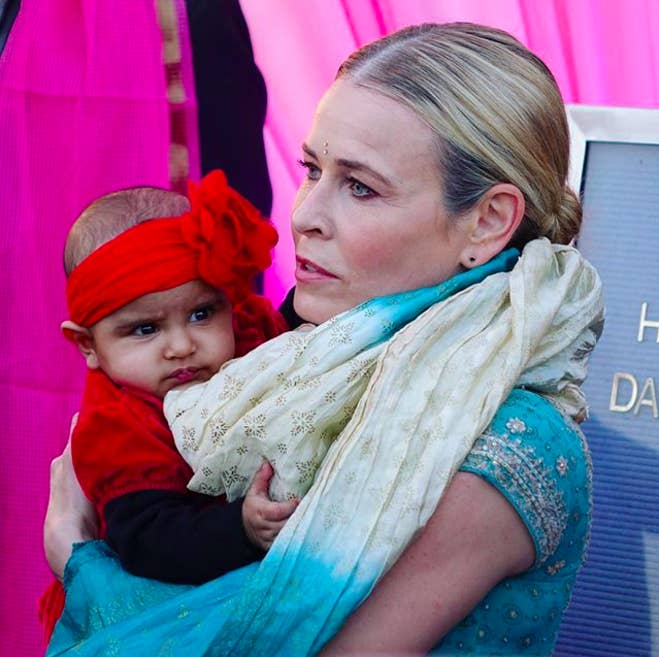 While here, Chelsea met with a lot of people and one of them was Shilpa Shetty. Now if you're familiar with Chelsea's interviewing style, you know that it's a bit unique.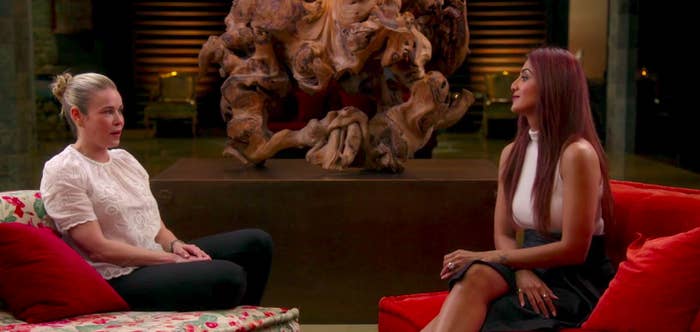 This interview starts with Shilpa correcting Chelsea on the number of movies she's featured in...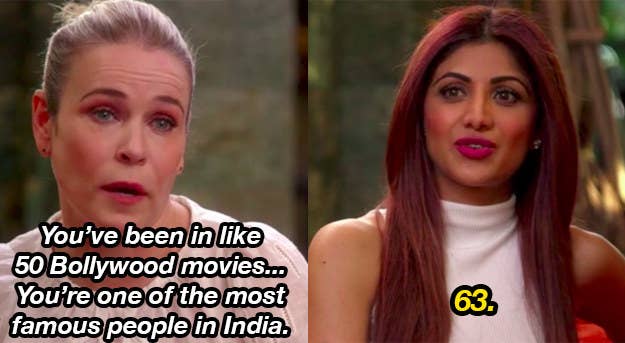 And Chelsea making this face.
They then proceed to discuss how Shilpa doesn't want to work in Hollywood because Bollywood has been great to her.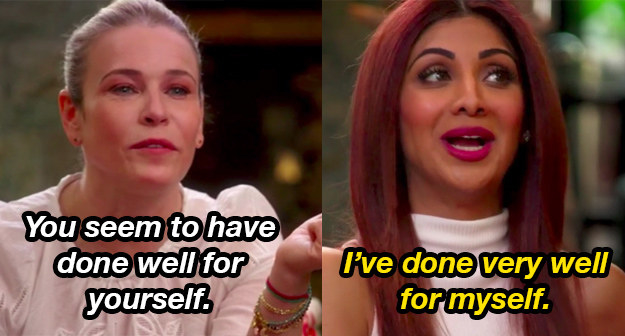 And then, a fly interrupts Shilpa and kinda shits on everything she just said about doing well.
And it gets a little more awkward than it already was.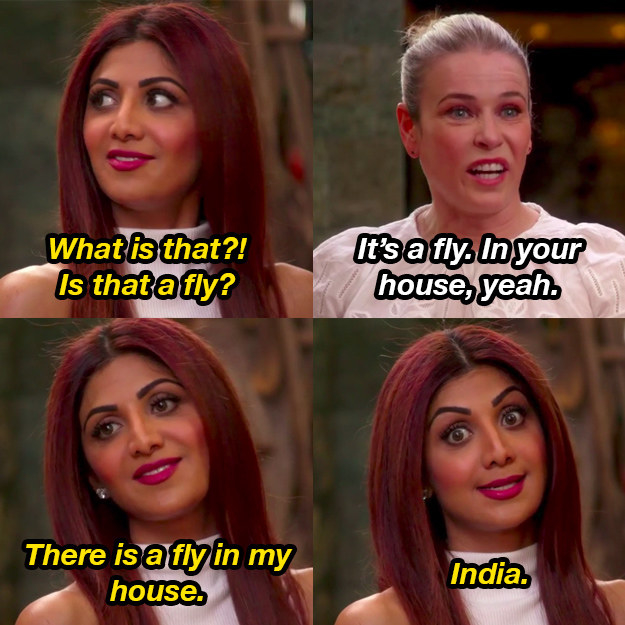 At some point, Shilpa talks about how she thinks fame works.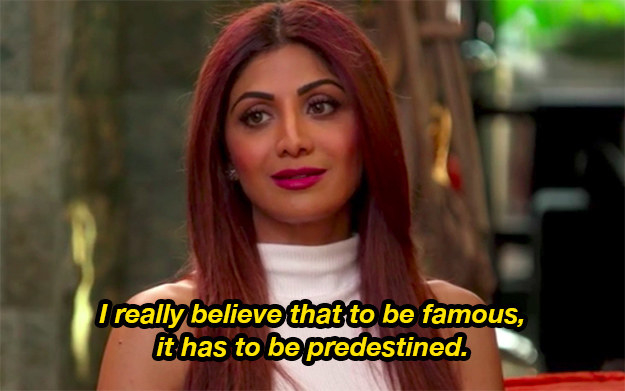 And Chelsea doesn't seem sold on the idea...
By this point in the interview, Shilpa is pretty uncomfortable but she tries to play along.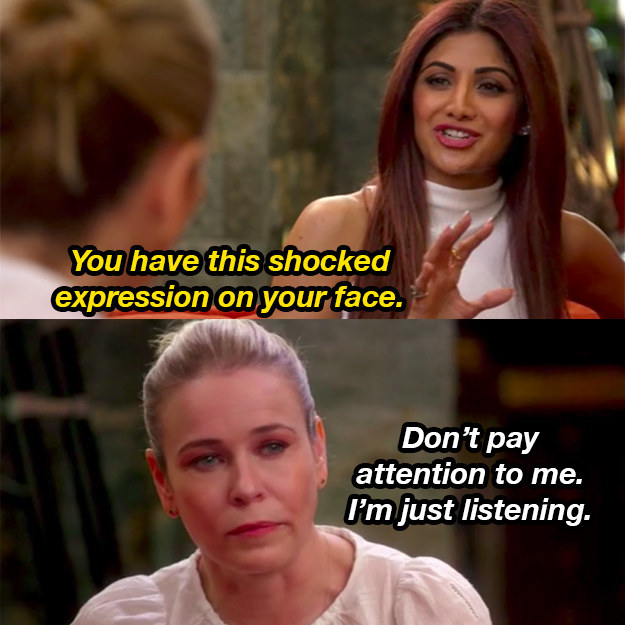 Chelsea doesn't seem to be agreeing with Shilpa's responses. Something's off. I can't shake the feeling. I make the same face as Chelsea in this picture.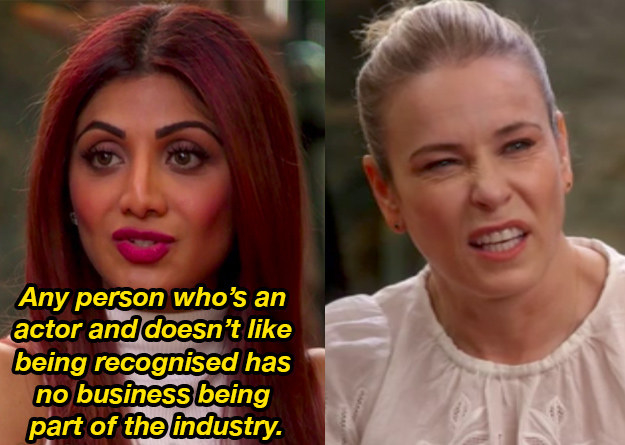 Chelsea asks Shilpa about her experience of working in Bollywood...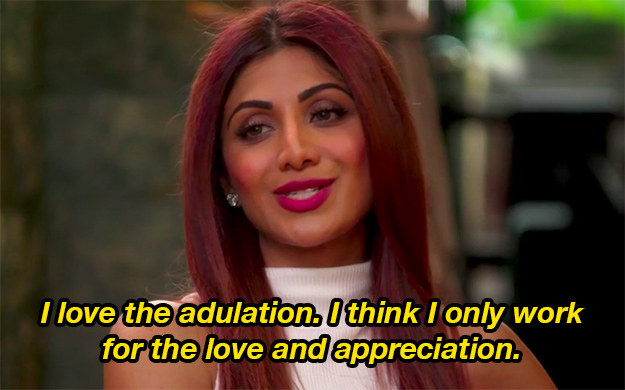 And she takes unusually long to process her reply. It's safe to assume that by now, Shilpa is screaming internally.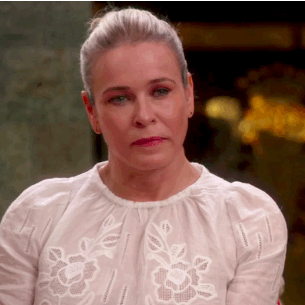 Chelsea finally informs Shilpa about her taking a Bollywood dance class and this is how they eventually part ways.